Picnic season is finally here – hip, hip hooray! Why not give soggy sandwiches a miss this year, and pack a picnic that's inspired by a story?
Some of our favorite books feature delightfully delicious picnics, from intergalactic snacks on the moon to brilliantly bonkers parties that will have you grinning like a Cheshire cat. We've handpicked some of the tastiest stories for you to recreate, so your next picnic is a scrumptious success!
1. Wind in the Willows by Kenneth Grahame
With spring in the air, Mole leaves his bothersome house cleaning behind for an adventure on the river with his newfound friend, Ratty. Ratty knows it's no fun adventuring on an empty stomach, so he packs a picnic basket for the furry friends with all sorts of delicious delights. Mole can't believe his beady eyes as he unwraps every tasty treat!
For a picnic to set whiskers twitching, you'll need to pack:
Cold chicken and ham – or veggie slices
A jar of pickles
Triangle-shaped cress sandwiches (with the crusts cut off!)
Ginger beer and lemonade
For the finishing touch, pack your picnic in a big wicker basket like Ratty's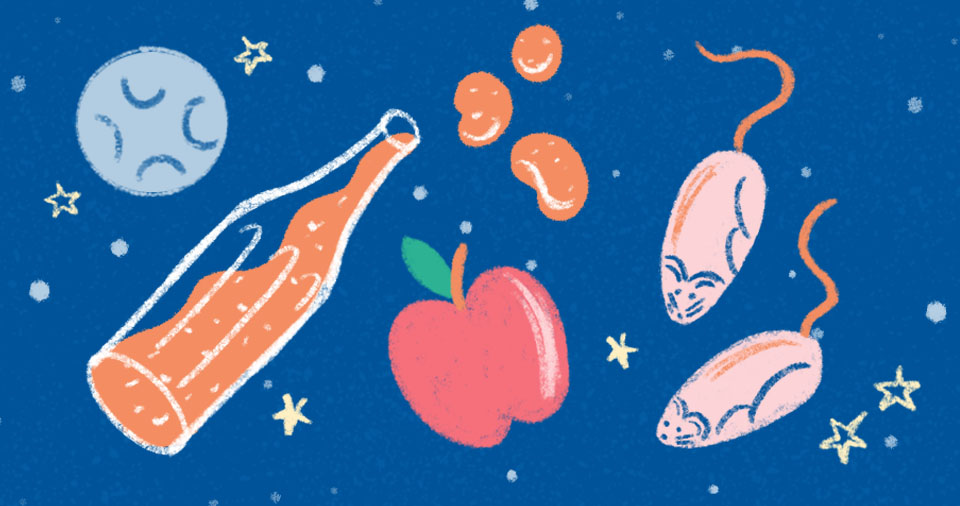 2. Whatever Next! By Jill Murphy
It might be bath time for Baby Bear, but he decides to explore outer space instead! First, he finds his moon boots, his space helmet, and his rocket, before blasting off up the chimney – and meeting a friendly owl in the sky. There's just enough time for a picnic on the moon before Baby Bear heads back to earth, and straight for the bathtime bubbles!
For a picnic that's out of this world, you'll need to pack:
Cheese sandwiches – after all, the moon is made of cheese!
Chocolate mice for the owl
A nice red apple for teddy
Intergalactic fizzy pop, the more bubbles the better
And a space helmet, obviously. We recommend making one from a cardboard box, or using a colander!
3. Each Peach Pear Plum by Janet and Allan Ahlberg
In this 'I Spy' adventure packed with rollicking rhymes, readers have to spot a different character from well-known nursery tales on every page. From Cinderella to Robin Hood, each member of the fairytale kingdom is on the lookout, and eventually, they're all reunited at a plum pie picnic. Don't worry, there's a slice for everybody – even Baby Bunting!
For a fantastically fruity picnic, you'll need to pack:
Plum pie (or another fruit pie if you can't find plum)
Honey sandwiches for the three bears
Carrot sticks for good eyesight, so your picnic-ers can spot all the hidden characters
Fruit juice – ideally peach, pear, or plum flavor!
4. The Giant Jam Sandwich by John Vernon Lord & Janet Burroway
'One hot summer in Itching Down, four million wasps flew into town'. What can the villagers do about this swirling swarm of stingers? Using everything from flying machines to the village bus (and a whole load of teamwork) the residents of Itching Down finally banish the wasps – with a whopping great jam sandwich!
For a terrifically sticky picnic, you'll need to pack:
A GIANT jam sandwich!
Black and yellow foods for the wasps – like black bean salad, bananas, licorice or sweetcorn
Tiny versions of picnic foods to make you feel like a giant, like diddy doughnuts or mini muffins
Fruit juice or fizzy drinks (making a giant jam sandwich is thirsty work)
Salt and vinegar crisps – because wasps HATE vinegar!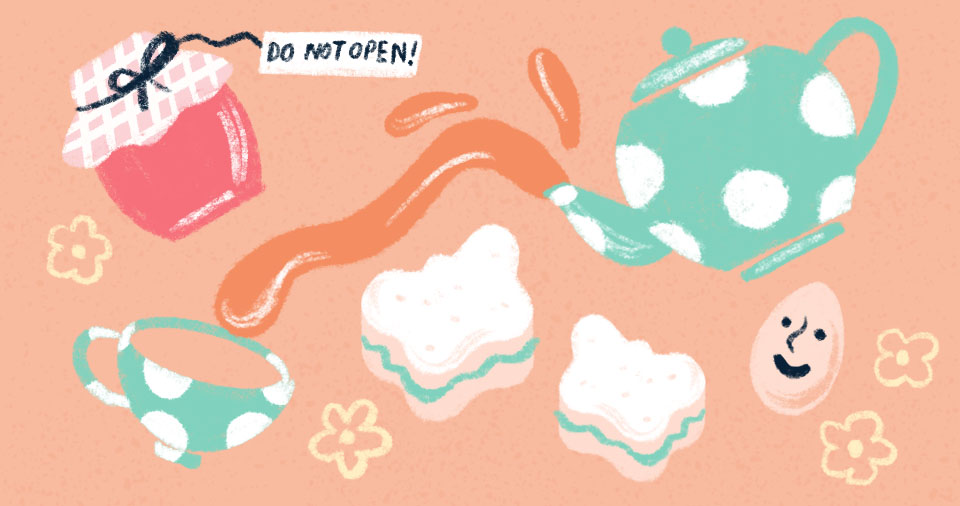 5. Alice in Wonderland by Lewis Carroll
When Alice tumbles down a rabbit hole to Wonderland, nothing is quite as it seems. In this strange world with even stranger characters, she meets a grinning Cheshire cat and an argumentative Queen of Hearts. But things get even more scrumptiously surreal when she joins the Mad Hatter's Tea Party!
For a picnic that's as mad as a hatter (and twice as tasty!), you'll need to pack:
Sandwiches cut into the shape of bread and butter-flies
Cookies or crackers in the shape of the letters EAT ME
Boiled eggs for Humpty Dumpty – don't forget to draw funny faces on the shells!
A jar of jam that can't be opened, because it's 'jam tomorrow and jam yesterday, but never jam today!'
Serve water or juice from a toy teapot – just like the Mad Hatter
6. Kingdom of You by David Cadji-Newby
What could be more lip-smackingly delicious than filling your very own kingdom with your absolute favorite food?! That's just what happens in our personalized adventure book Kingdom of You, when a mysterious sock genie grants you three wishes. But when you wish for a MONSTER serving of ice cream (or spaghetti or pizza or chicken nuggets – you decide!) you may be getting a whole load more than you bargained for…
Tummy rumbling? Find out how to make your very own fiendish food monsters!
About Wonderbly

We make the most marvelous, magical children's books… starring them! Just choose a story from our library of over 30 titles, then personalize it with a child's name and a few other fun details, and KAZAM! Their very own book made just for them. We ship books worldwide to your doorstep, for a totally unique gift that'll be treasured for many happily ever afters.