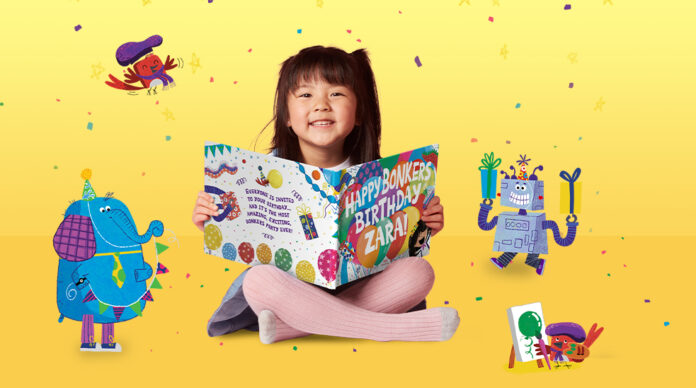 Cake? Check! Balloons? Check! Party guests? Well… nearly! Birthday parties might be smaller than usual this year – but in our new birthday book, no one misses out on the fun. And how does this book make birthdays extra-special, you might ask? Well, that's because we add all the people you love to a story that's brilliantly bonkers.
1. Everyone's invited – from Grandpa Joe to Greta Thunburg!
Whether your little one is missing their favorite cousin, or wants to celebrate their birthday with Dwayne 'The Rock' Johnson, the power of personalization makes it possible. Just add the names of 4 to 7 of their favorite friends, family or heroes, and they'll appear in the story. The bonkers bit? Everyone's in fancy dress! So if you've ever wanted to see Granny dressed up as an octopus, or Uncle Rick as a robot – now's your chance!
2. The giggles are guaranteed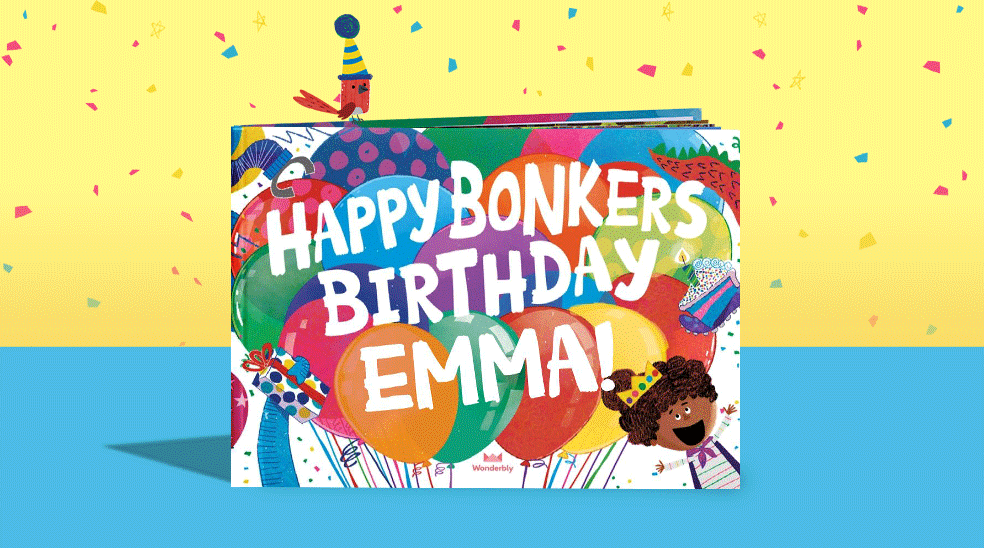 You know how kids love chaos? This story is packed with pandemonium that will have every birthday boy and girl giggling with glee! From the friends and family in comical costumes (come on, who doesn't want to see Daddy transformed into a clumsy dragon?!) to the series of wacky events that lead to the birthday cake setting on fire. It's guaranteed to get little ones rolling on the floor with laughter!
3. It's as heart-warming as it is rib-tickling
In amongst the giggles, there's a powerful message of love that will stay with your child long after the last slice of birthday cake has been polished off. You see, even after everything goes wrong, it's still a perfect birthday – because your little one is surrounded by all the people who love them most.

4. There's a cast of colorful characters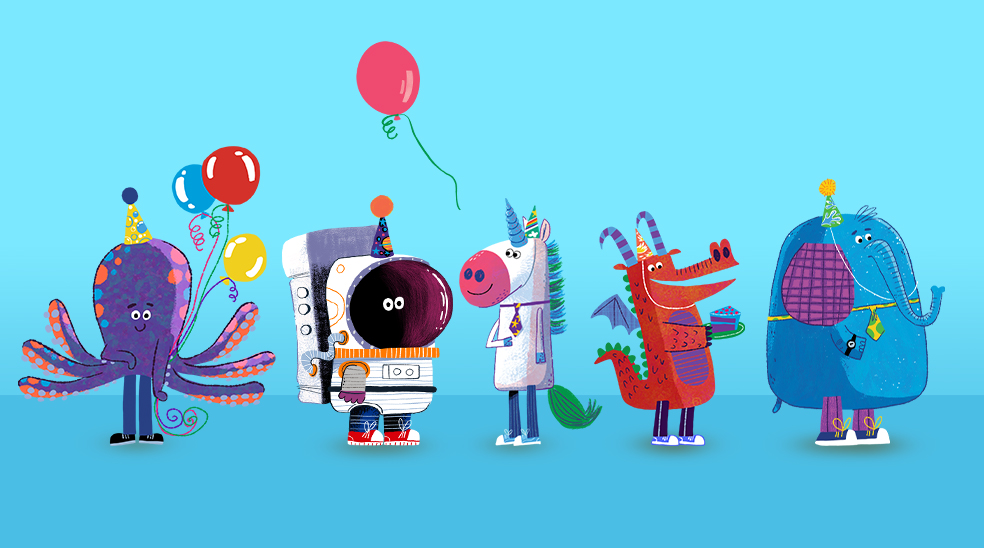 This is the only birthday party where the guests arrive dressed up as a dancing octopus, a giddy robot, a clumsy dragon and an elephant that makes a huge splash! You can also add an astronaut, a penguin and a unicorn to your guest list – each character is carefully woven into a story that's as unique as your birthday boy or girl.
5. The personalization is brilliantly bonkers
No two bonkers birthday books are the same thanks to the totally unique guest list. There's also a generous sprinkle of personalized details that will have your child poring over every page. Spot their name on everything from balloons to the birthday banner – not to mention the colorful front cover, and your delightful personalized dedication message too!
6. There are lots of letters addressed to… your child!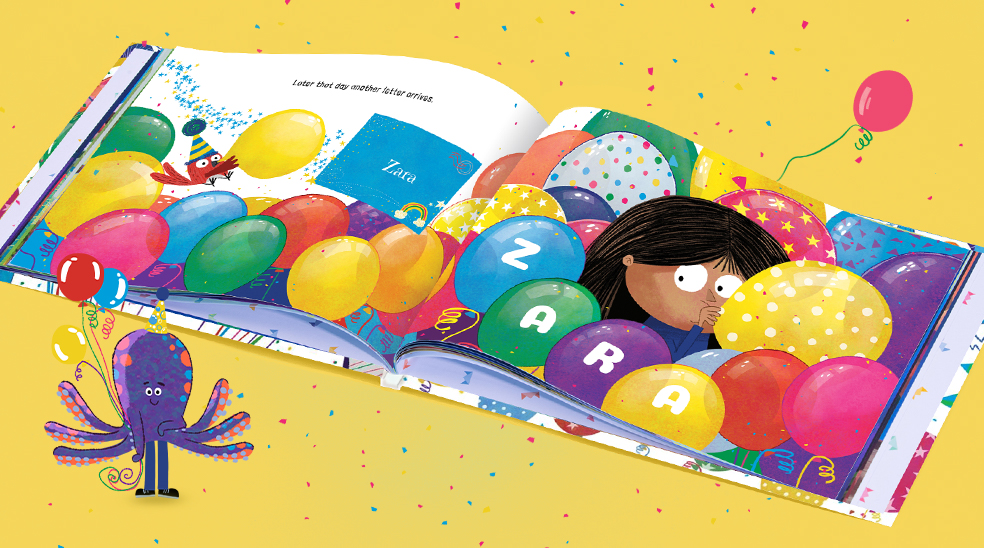 Before the birthday fun begins, your child receives a personalized letter from every guest that features their name in the letter and on the envelope, too. Each letter ends with an intriguing P.S. that will leave a child wondering what's going to happen next… (Spoiler alert: it's a brilliantly bonkers party!)
7. It brings family and friends together, whenever
While birthday celebrations might be a little different under lockdown, they can still feel super special. Our birthday book lets you gather all a child's favorite relatives, friends (and even heroes!) in one place, whether they can be there to celebrate their big day or not. It's a one-of-a-kind, once-in-a-lifetime gift they'll treasure for many birthdays to come.

See my book