Being a new parent can be the scariest, most amazing, exciting experience in the world. So much to do! So much to plan. And a million things to worry about. Welcome To Our World is our brand new personalized book, that reassures new parents that they already have all the skills needed to bring up a wonderful little person.
Here are just seven reasons why this gift will bring happy tears to anyone facing the bold new journey of parenthood.
1. Choose six qualities that will make them splendid parents
The world can be a rather big place, especially if you've just arrived. Luckily, your parents have been there and done it before. In this warm-hearted book, show new parents they already have all the skills they need, whether that's because they're brave, kind, cultured or simply the life and soul of the party. (All that stamina will come in handy.)

2. Personalized for families of all shapes and sizes
A new arrival is always something to be celebrated in a family. Any family! We've designed the book so it's as inclusive as can be. Single parents, same-sex parents, and adoptive parents too. Everyone is welcome in our world.
3. Made for babies and bumps (no name required)
With the rest of our personalized children's books, there's only one thing you usually need to know: a name! But for this baby shower book, we created the story so it works just as well whether you know baby's name yet or not.
4. It's been created by a million-copy bestselling team
David, Pedro and Julia have delighted millions (and millions!) of children worldwide with their award-winning personalized books like Lost My Name. Combining warm, witty verse and glorious illustration, this is a book every parent will want to proudly display on the nursery shelf.
5. It's a timeless keepsake
The thing about baby grows, is that babies grow. But Welcome To Our World is a timeless treasure that can be enjoyed by a new family for years to come. The book is written in charming, lyrical verse that's ideal to read out loud to a bump or newborn baby. And there's plenty for new parents to giggle at too.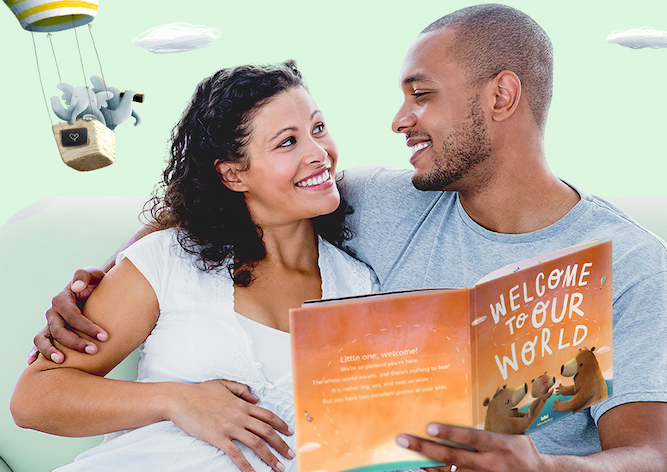 6. You can add a free dedication
A dedication page may sound simple enough, but here it's a wonderful opportunity to add a personal and utterly original message of love for expecting parents. Something to remind them of their brand new chapter every time they open the book.
7. It lets any new parent know: you've got this!
As someone who knows the new parents well, show them you're certain that they've already got all the love, knowledge, patience and creativity to raise a wonderful little person. Just pop all that wisdom into the book, and you'll have some inspired, confident (and maybe a little teary-eyes) parents-to-be.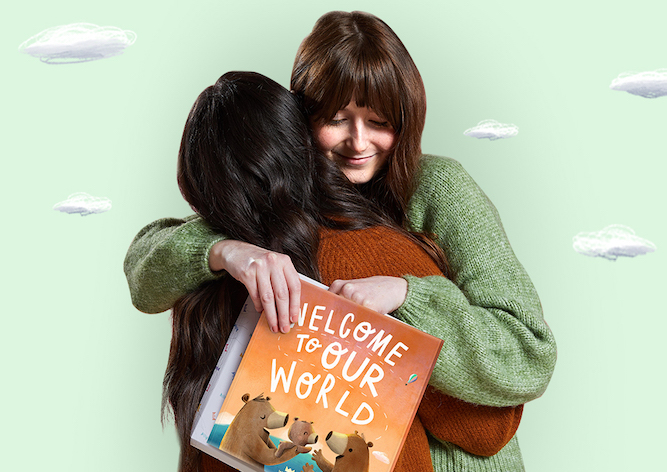 Who has made this book?
We're Wonderbly. And since 2013, we've been making the world's best personalized children's books. From finding the lost letters of their name, to searching for their alter egos in different universes, we help every child see themselves doing extraordinary things. We've sold over 6 million books in over 150 countries, making bedtime stories more magical for millions of kids and their grown-ups.