Storytime. That amazing everyday occasion where you can be whisked off to alternative universes, meet magical new friends and imagine infinite new possibilities, all without leaving your bedroom. If 2020 has taught us anything, it's the importance of bedtime stories to bring hope, courage and inspiration to little ones whilst life was on pause. But is storytime just for children? We believe that's only half of the story!
Grown-ups love stories too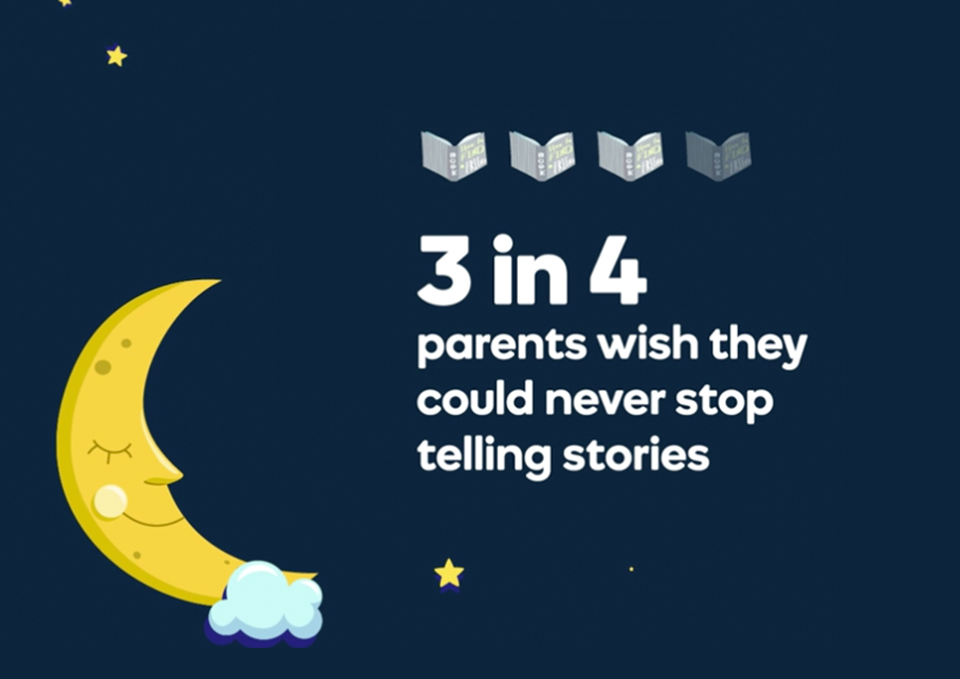 Wonderbly decided to look into the storytime habits of parents, asking 2,000 mums and dads to tell us what they think of this bedtime ritual. It emerged that grown-ups are ferocious fans of storytime! As many as 86% of the parents we asked said that they adore this cozy, cuddly time for sharing stories. Three in four parents wished they never had to stop storytime with their child, and a further 23% said they don't plan on EVER stopping! (If your kids do eventually grow up and move out, we have it on good authority that dogs really appreciate a moving rendition of Bedtime For You.)
It's never too early (or late) for a bedtime book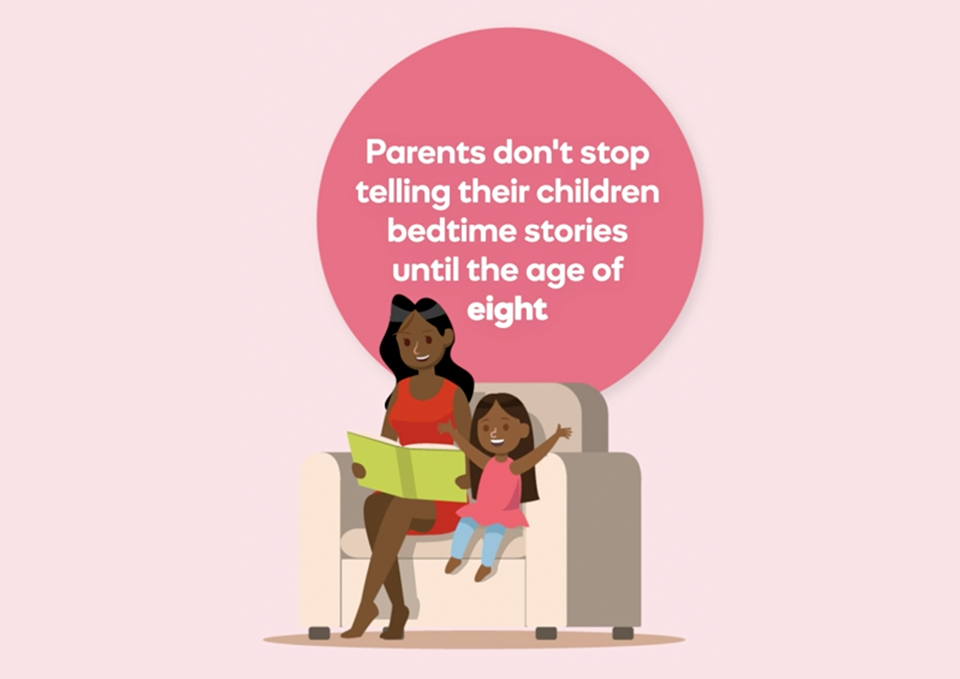 It seems that some of you couldn't wait to get started with storytime, with 15% reading to their unborn baby whilst they were still growing inside mummy's tummy, and 20% began to read to your child the moment they came into the world! Many parents want to hold onto this bonding routine as long as possible, with one in ten continuing bedtime storytelling until their child reached 13 or even older. Well, if storytime is good enough for adults, it's definitely good enough for a teenager.
The benefits of a bedtime story routine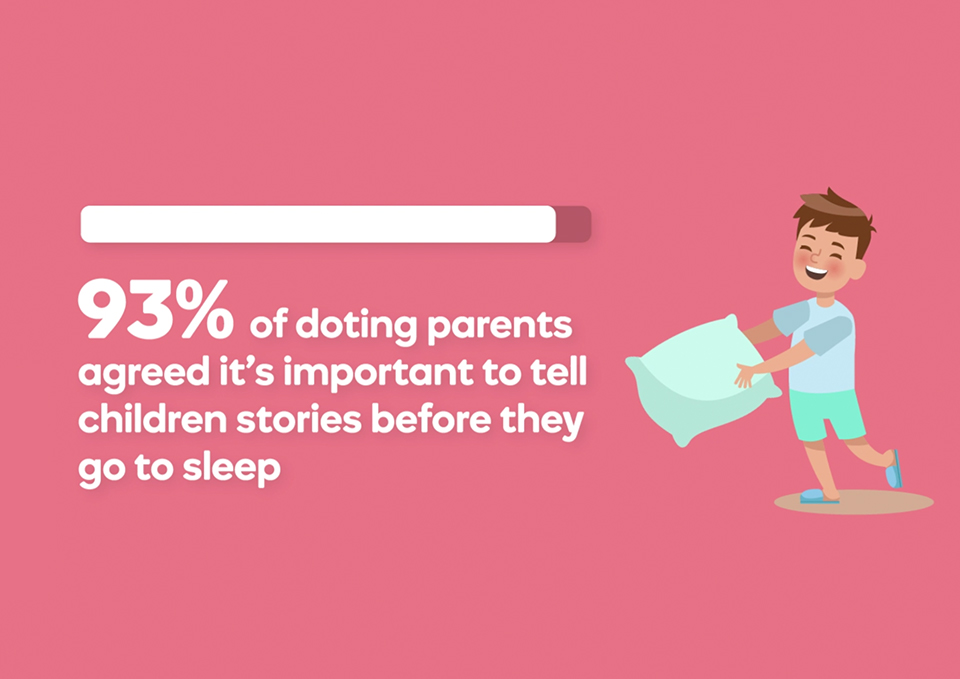 Our research found a massive 93% of doting parents agreed it's important to tell children stories before sleep, stating that it helps calms kids down before drifting off, it helps with bonding and inspires their child's imagination. But what about the benefits for parents? Nine in ten mums and dads said reading their child a bedtime story makes them feel closer to their children, with 36% saying it's the most quality time they get with them all day long. And it doesn't stop there. Three in ten parents enjoy storytime because it's a chance for them to get creative and feel inspired. Time to show off that fairy godmother voice!
The power of personalization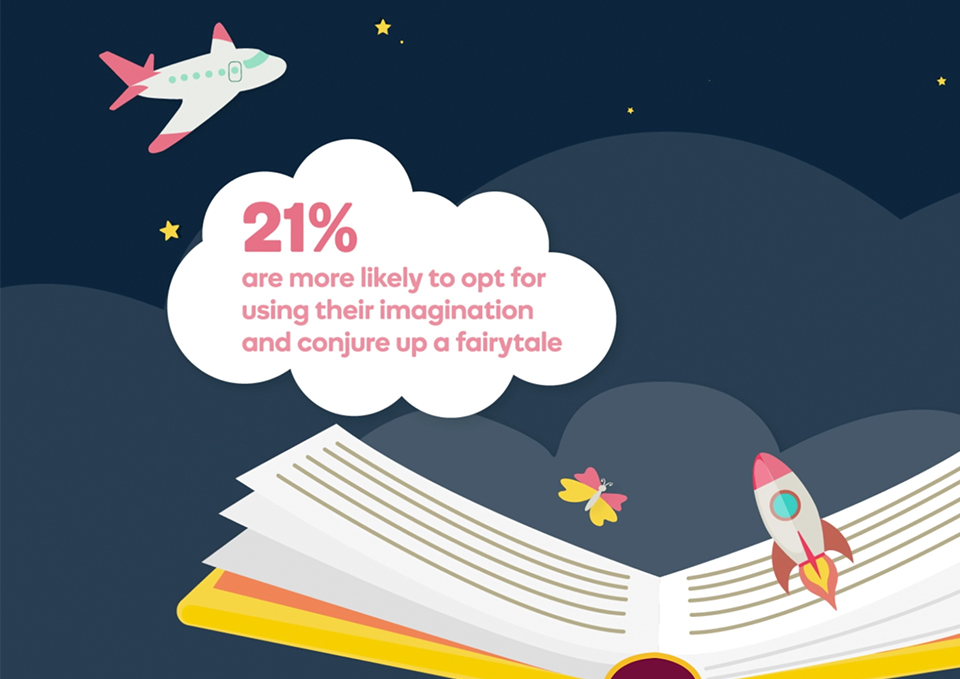 Many of the parents we questioned said they're more likely to read stories from a book, but 21% conjure up fairytales from their imaginations. These creative storytellers say that making up their own stories allows them to have fun and personalize a tale just for their child. At Wonderbly, we're firm believers in the power of personalization, as studies show that when children imagine themselves in a story, it has a profound effect on their literacy and language development. Plus, what's more exciting than seeing your name on the cover of a book!?
The BEST thing about bedtime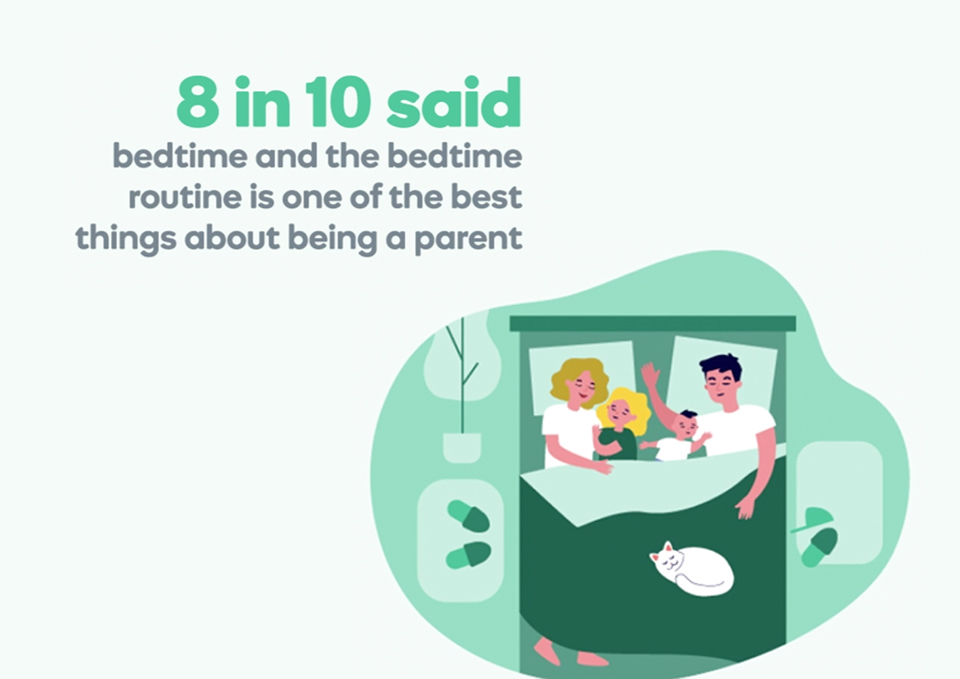 Not only did the parents in our study say that storytime was the best thing about their bedtime routine (beating both bath time AND cuddles!), but eight out of ten mums and dads said it was their favorite part of having kids. Even with their busy lifestyles, the parents in our study said they spend an average of 15 minutes each evening reading books to their little ones – adding up to an hour and 17 minutes each week. That's a lot of happily ever afters!
The evidence is clear – storytime is bursting with benefits for both children and grown-ups. It's a special time for inspiring calmness, creativity and connection amid our busy modern lives. So next time you're choosing a bedtime story with your little one, remember how much you're getting out of it too!
Download the full details of our Bedtime Stories Infographic.
Who's telling you this story?
We're Wonderbly. And since 2013, we've been making bedtimes more magical with our bestselling personalized children's books. Choose your child's book from over 35 splendid stories, add their name, and… hey presto! A totally unique book, delivered anywhere in the world.