Celebrate a child's birthday with a story as unique as them!
However many candles are on the cake, these unique children's gift ideas are guaranteed to blow their tiny socks off – and keep them (and you) endlessly delighted for years to come.
1st birthday: Celebrate their name – Lost My Name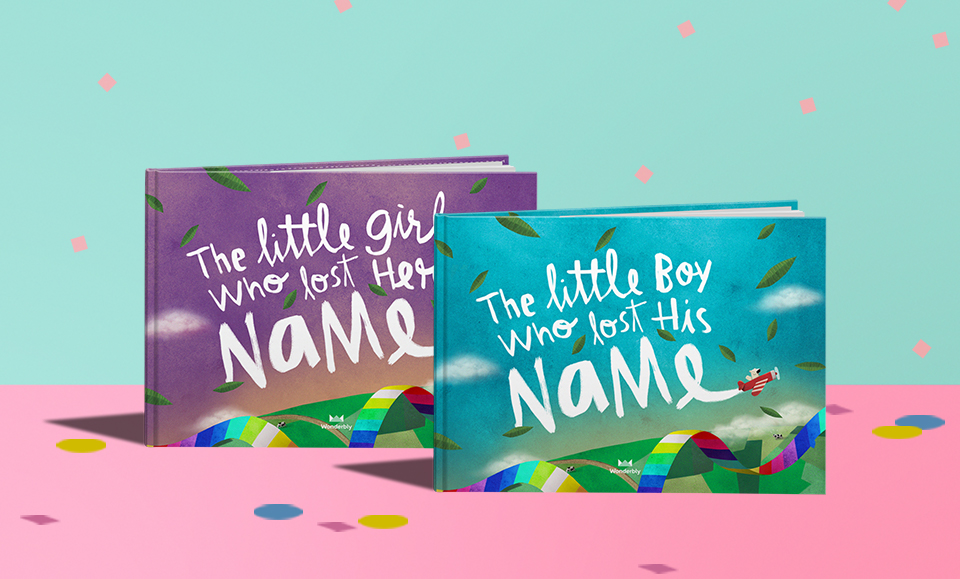 Whether they're an Alma, a Charlie, or a Zack, every page of this book magically changes based on the letters of a little one's name. A totally unique adventure that can be enjoyed for years and years and years!
2nd birthday: Celebrate laughter – Happy Birthday To You

It's someone's birthday… but whose?! Add a child's name to the story, and watch each letter turn into a different animal! Each animal gets your child to act (or shout!) out a clue, inspiring giggles every time it's read out loud.
3rd birthday: Celebrate your love – I Love You This Much

Show a child just how much you love them, in every moment of every day. This heartwarming story is personalized from cover to cover, for a keepsake that can be treasured for years to come. Cuddles guaranteed!
4th birthday: Celebrate family – Happy Bonkers Birthday!

It's supposed to be the perfect party. But when the whole family arrives in fancy dress, everyone that can go wrong… does! Invite up to 7 family members and friends to this hilarious birthday story that will have everyone in stitches.
5th birthday: Celebrate kindness – The Wondrous Road Ahead

What three gifts would you give to a child embarking on life's adventure? In this empowering tale, choose the values you want a child to learn – from kindness, to respect, to honesty – and each one becomes a chapter in their very own adventure.
6th birthday: Celebrate curiosity – Where Are You…?

A search-and-find book that's truly out-of-this-world! Featuring dazzling illustrations and intricate personalisation, send a child on a journey to find themselves in alternate universes – and teach them they have limitless potential.
7th birthday (and up!): Celebrate courage – Your Remarkable Rebels

Inspire a child to change the world, with lessons from some of history's best! Choose three remarkable rebels for a child to meet in this immersive, interactive personalised adventure – from Frida Kahlo to Martin Luther King Jr. to Malala Yousafzai.