Valentine's Day isn't just for grownups – there's more than enough love to go around. This Valentine's Day craft for kids helps your budding Romeos and Juliets share in the love. It's super easy to make, and guaranteed to put a twinkle (cough) in Daddy's eye. Onwards!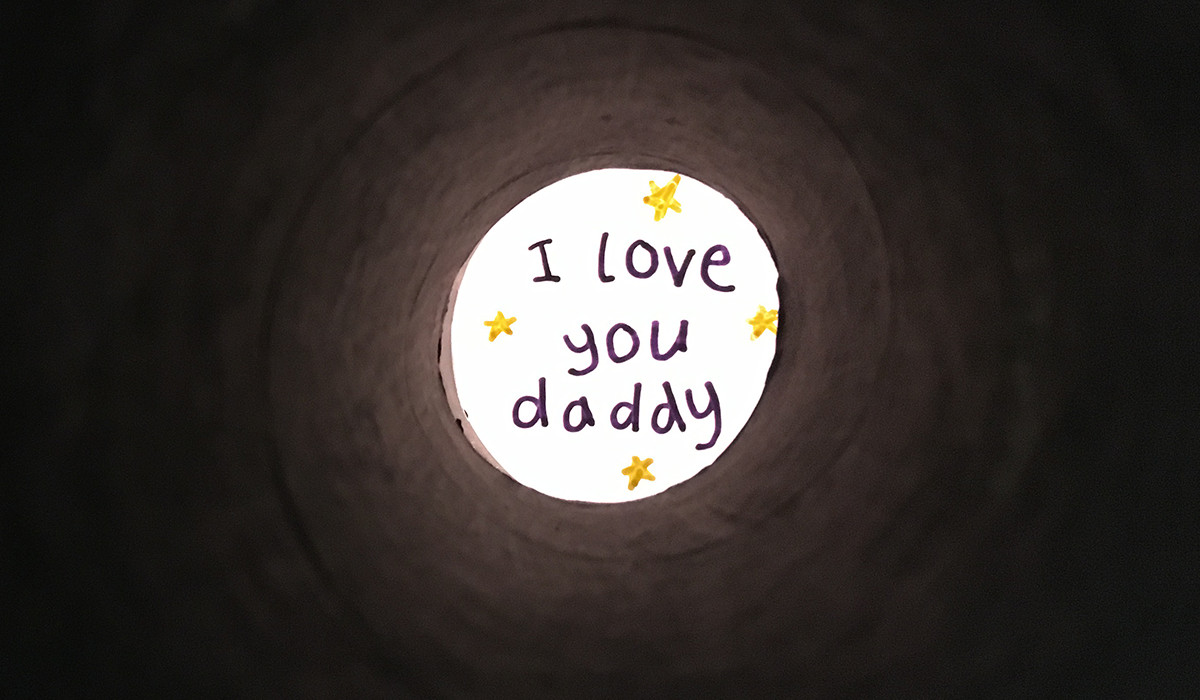 All you need is love…and:
A kitchen roll
A paper cup
Acetate
Paint
Posca / felt pens
Scissors
Craft knife
Masking tape
Sellotape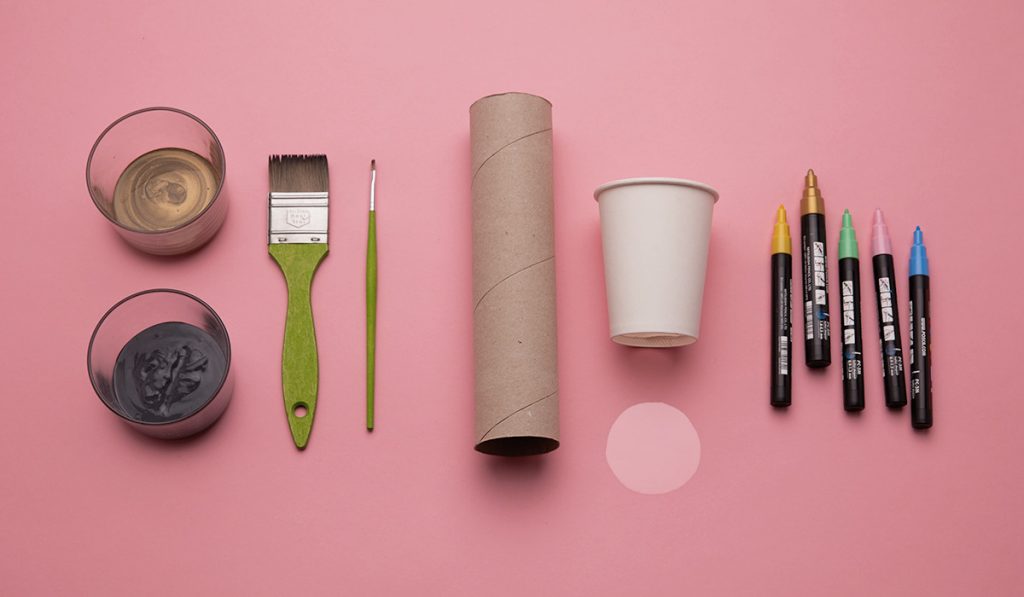 Prepare your materials
Line them up as if they're marching in a procession! (You don't actually have to do this, just make sure you have everything ready).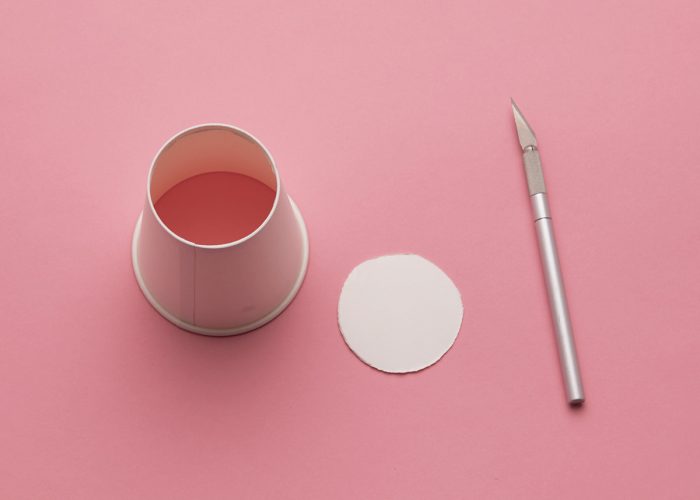 Step 1
Use your craft knife to cut the bottom out of a paper cup. Parents: watch out for little fingers. This bit's for you! (Warning: the cup won't be quite so beverage-ready afterwards.)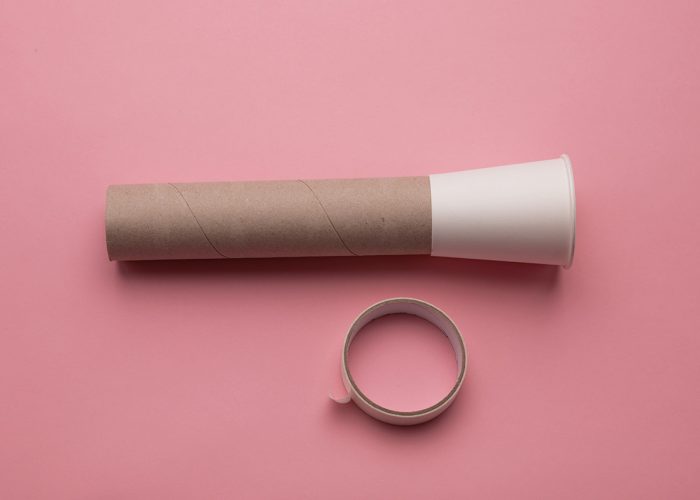 Step 2
Stick the cup to the kitchen roll with a smidge of masking tape on the inside. Ta-da! You've got the structure of your telescope. Sing it with us: "When two become one…"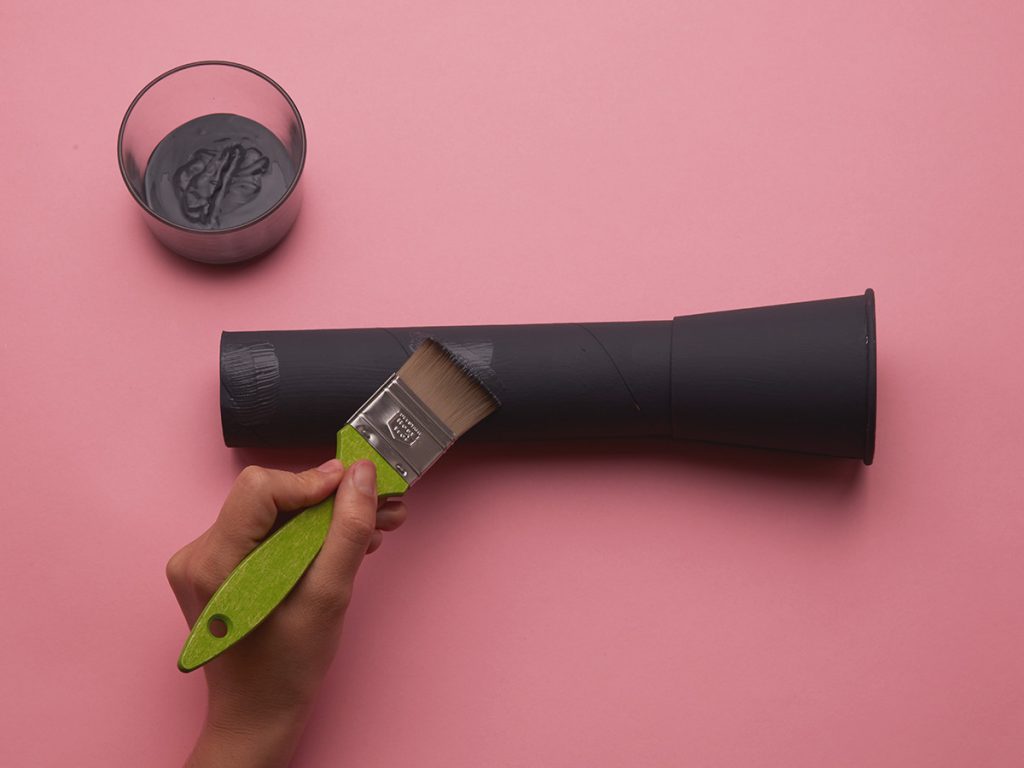 Step 3
Paint the telescope a base colour, inside and out. We went for the most romantic of colours, 'galactic black'. But feel free to experiment.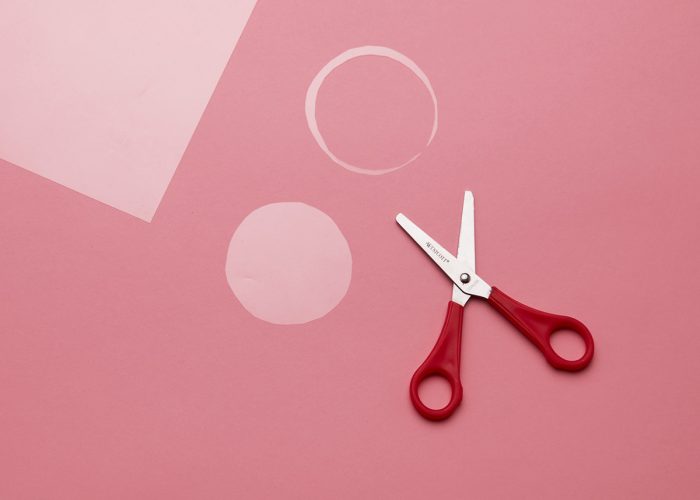 Step 4
Time to prepare the lens. Using the end of your telescope as a guide, cut a circle out of acetate. Trim a tiny bit off the edge of the circle so it's slightly smaller than the end of the telescope. (It needs to fit snugly inside – think of the telescope as the big spoon and the acetate as the little spoon.)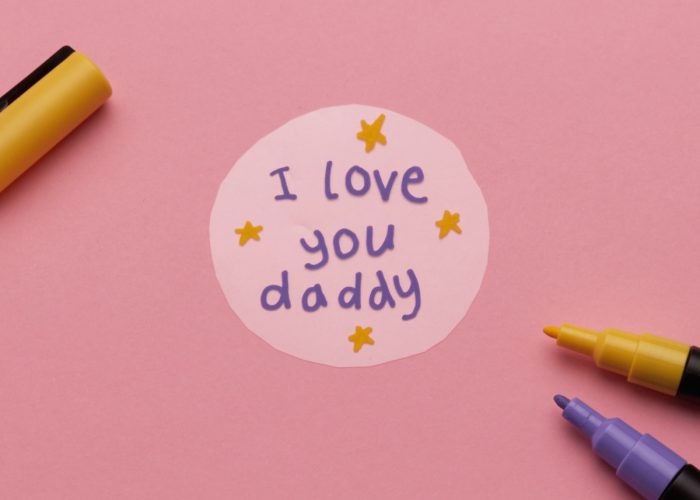 Step 5
Now it's time for your young Shakespeareans to write their miniature star-crossed love note on the acetate circle. (Posca pens work best for this but felt pens will do, too.)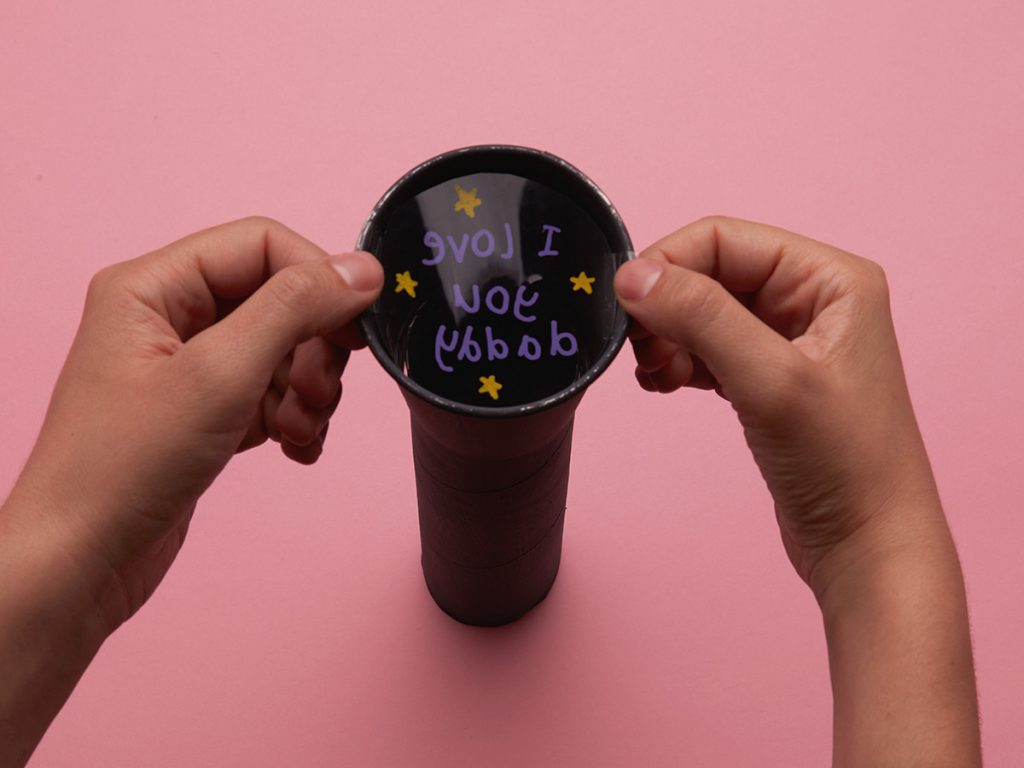 Step 6
Put little bits of sellotape on the sides of the acetate and stick it to the cup end of the telescope. Make sure the side with writing on is facing the eyepiece so it'll be the right way round when the target of their affections looks down the telescope. ('yddad uoy evol I' doesn't have quite the same effect.)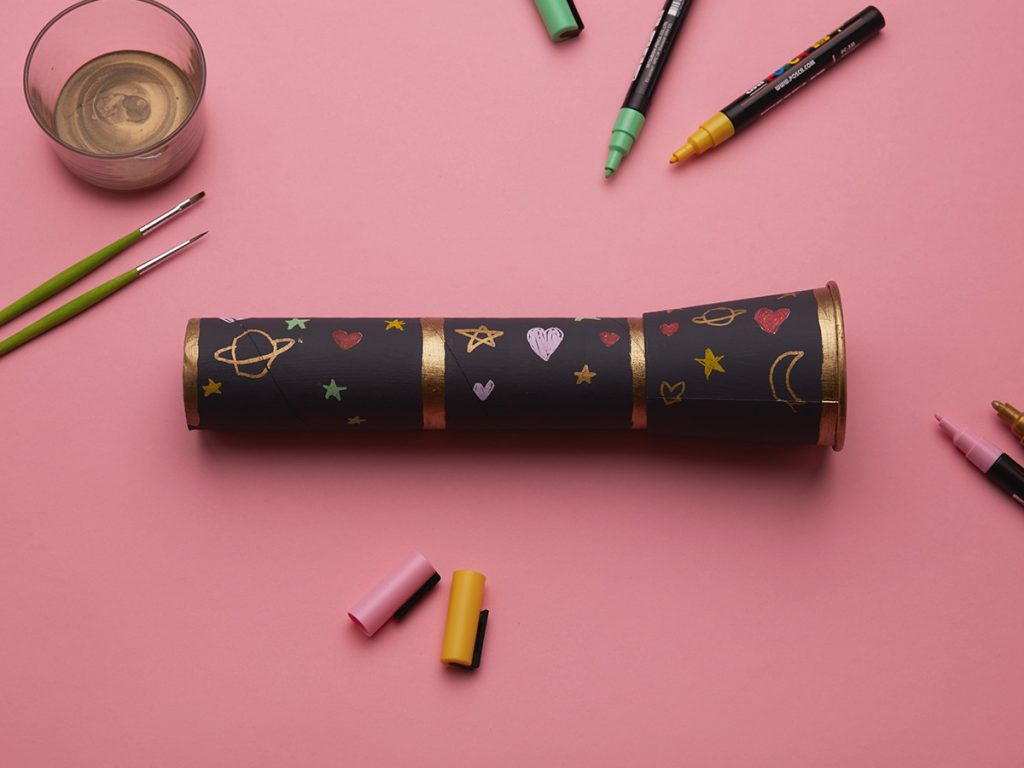 Step 7
Use the pens to give your telescope a final flourish. Top tip: add four gold rings with metallic paint to make it look extra professional.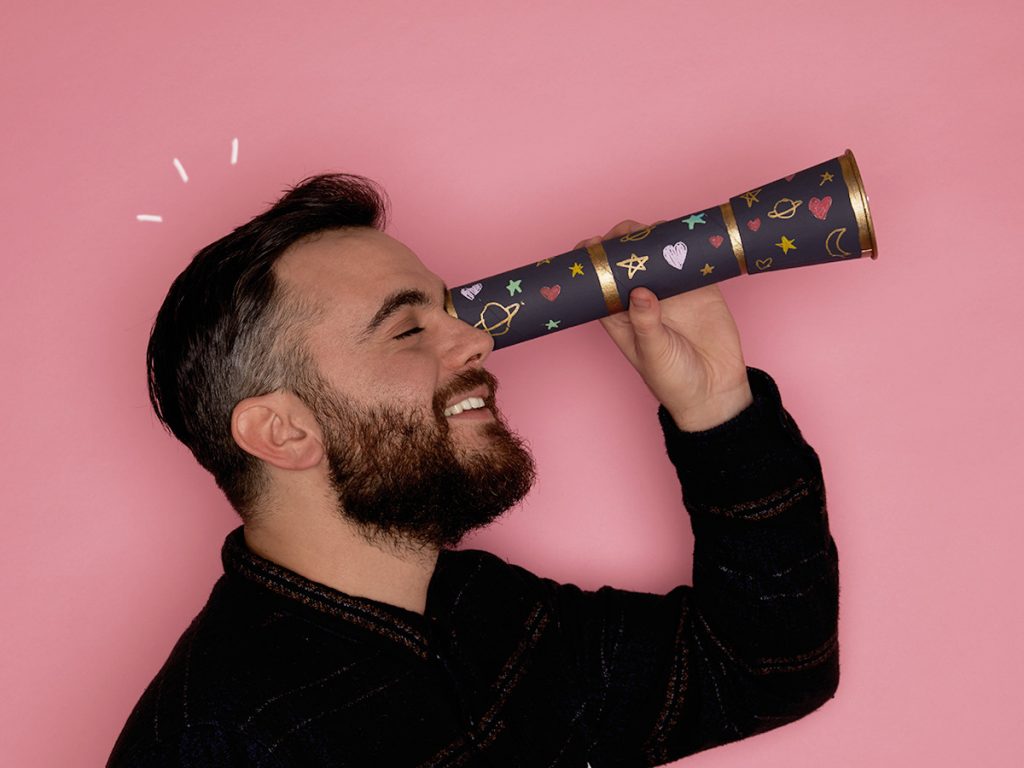 Step 8
It's time to give Daddy (or Mummy, Grandma – whoever the lucky person is) an astronomical surprise. Hand the telescope over and ask them to look through the eyepiece. Cue much swooning and gooey gazes. And maybe watery eyes.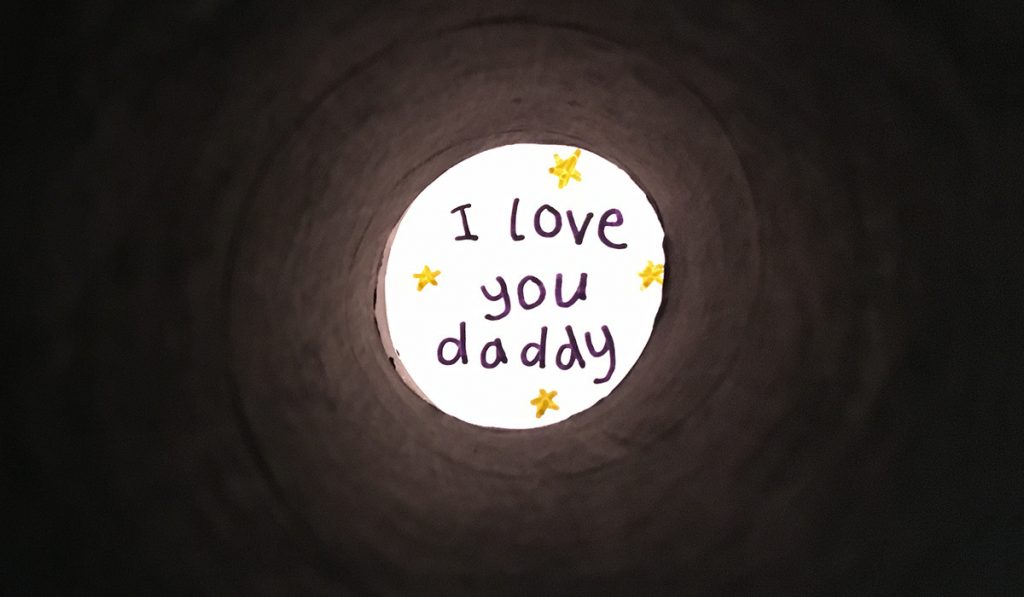 Ready for another out-of-this-world adventure?
We're Wonderbly. We make learning fun for little explorers, with personalised goodies like our impeccably illustrated Incredible Intergalactic Journey Home book. In it, your intrepid adventurer embarks on a trip through space with their robot companion. After experiencing amazing adventures, they realize home is where they belong most of all.