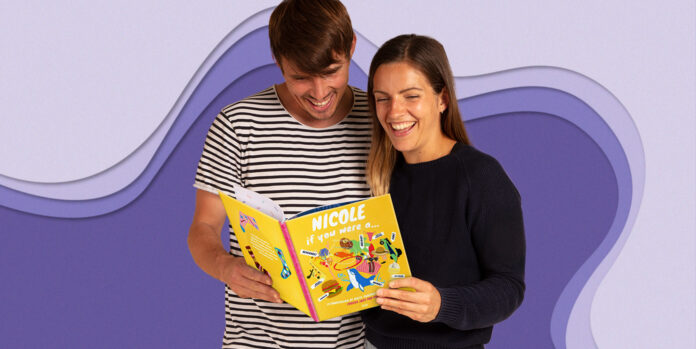 Looking for a Valentine's gift that's a little bit… different? Something as unique and unusual and wonderfully quirky as your partner? Drum roll please… and let us introduce our hilarious new personalized book for adults, If You Were a Sandwich! Read on to discover why it's the most unpredictably personal gift you could get them this year.
1. Choose eight objects which describe them perfectly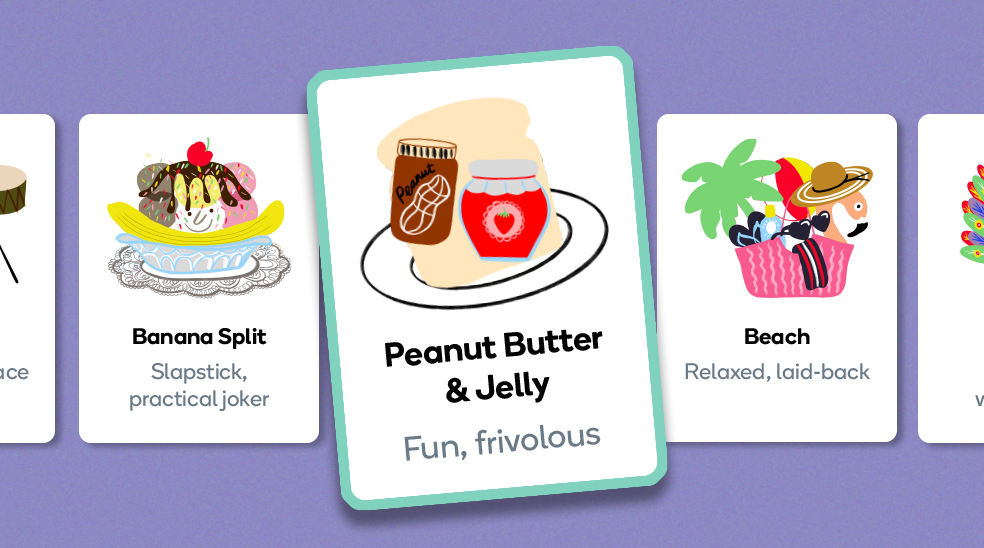 Imagine you could turn your partner into a sandwich. Would they be a sophisticated, elegant Smoked Salmon affair? Or fun and frivolous like Peanut Butter and Jelly?! Choose the sandwich, animal, car and even holiday that encapsulates their personality, to create a one-of-a-kind compendium of curious comparisons.
2. There are over 43 million different combinations of the book 🤯
With so many personalized possibilities contained within this book, every single edition is a true one-off! (Just like them, am I right?) Guaranteed to make your girlfriend, boyfriend, wife or husband feel one-in-a-bajillion-million.
3. Making your book is as easy as pie
Just add your partner's name, pick the objects that describe them, choose a cover… and voila! From the front cover to the final page, their name is gloriously displayed throughout the illustrations and the text. You can even preview your entire book before you order.
4. It's outrageously funny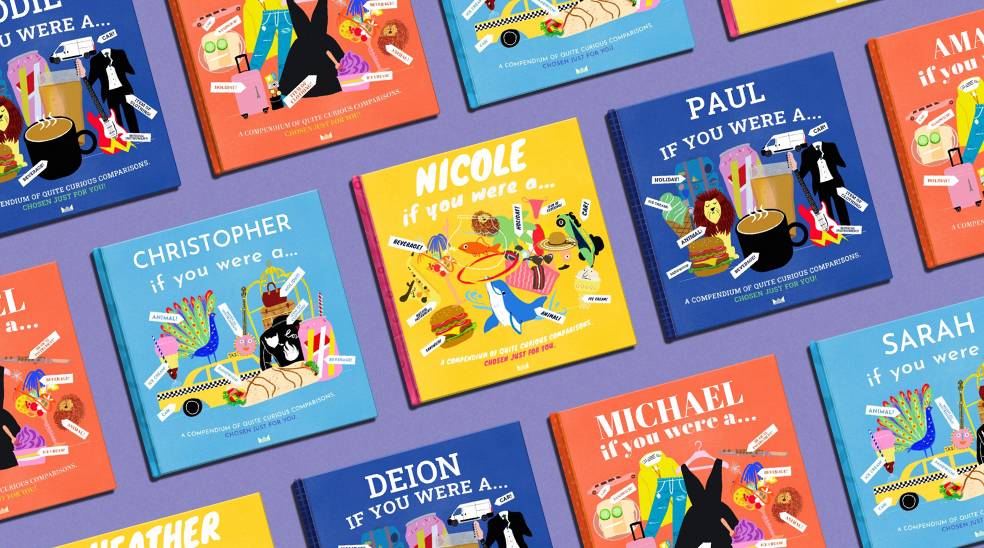 Bursting with hilarious details and 'oh-my-god-that's-so-me' moments, you'll both be in stitches on every page. And you know what they say about laughter being the key to someone's heart…
5. It's pure quality
Forget flowers and chocs. This unique personalized tribute to your favorite person is a gift that's built to last. We print all our books on exclusive Wonderbly paper stock, sourced from sustainable forests (FSC-certified). Expect thick, high-quality pages with an elegant eggshell texture. (Oh I say.)
6. Every page is a work of art
The superbly bright, beautiful and bold illustrations are by artist and printmaker Lucie Sheridan. With her trademark freehand style, characteristic wit and charm, you'll be wishing you could frame every single page.
7. It includes a free dedication
Whether you're buying the book as a Valentine's Day gift, anniversary present or birthday surprise, mark the occasion by penning a message of affection to your partner. We'll print it on the first page, absolutely free.
8. The perfect gift for the person who has everything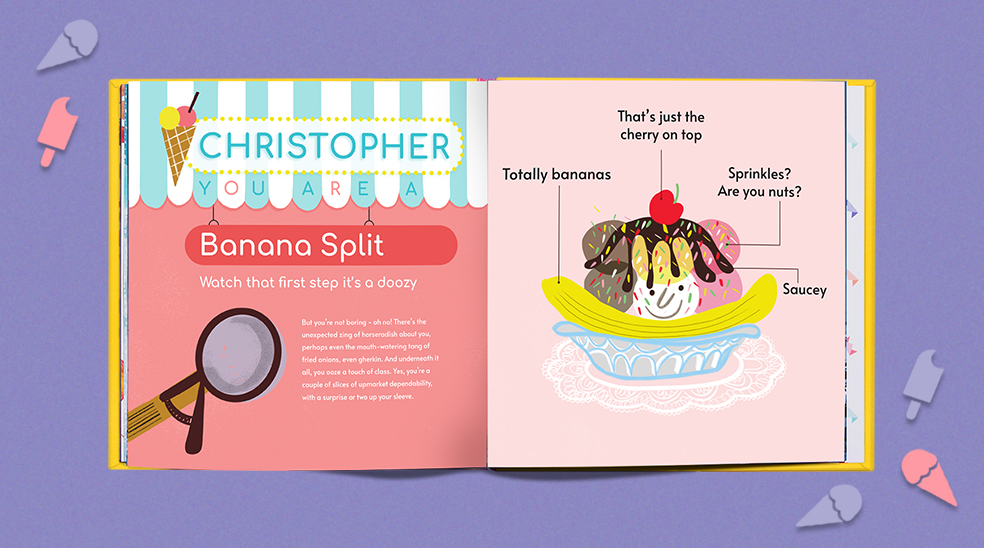 Don't be predictable this Valentine's Day. Be personal! Each copy of If You Were A Sandwich is printed as a unique, off-off edition for your special someone. It's a gift that only you could give, that they're guaranteed to adore just as much as you.
Who has made this brilliant book?
We're Wonderbly, and we've been making the world's best personalized books since 2013. Since then, our wonderful stories have sold over 6 million copies in over 150 countries – and every single one of them is unique! Dive into our entire collection of personalized books for adults, and find your perfect gift today.