A great party invitation should ooze with promise. These giant eyeball invites are an extraterrestrial way to bring kids together and add a charming surprise to your celebrations. Click the big red button to download our free template. Read on to see how to make it even more fun.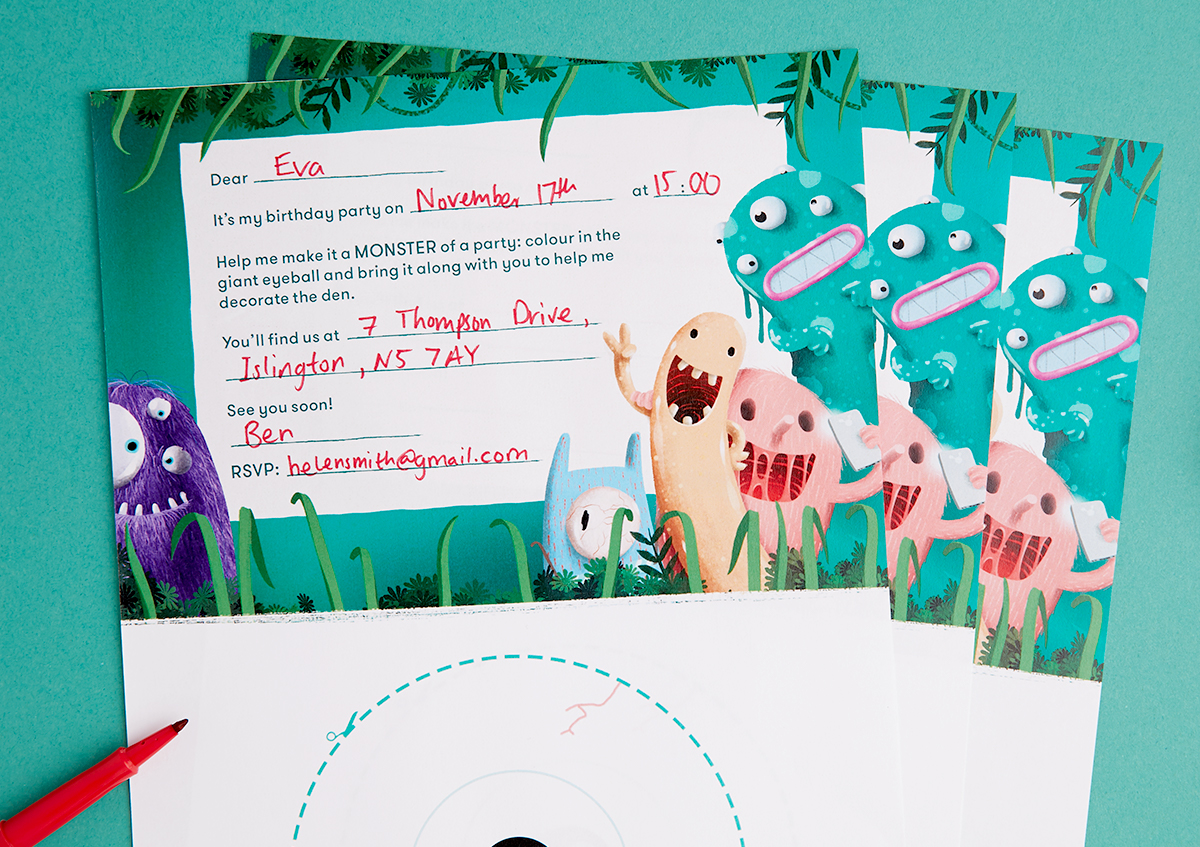 Just print out the invites, add your details and pop them in the post for your little one's friends. The invites ask each child to colour in their eyeball (rainbow corneas encouraged) and bring it along to the party to make it a monster of an occasion.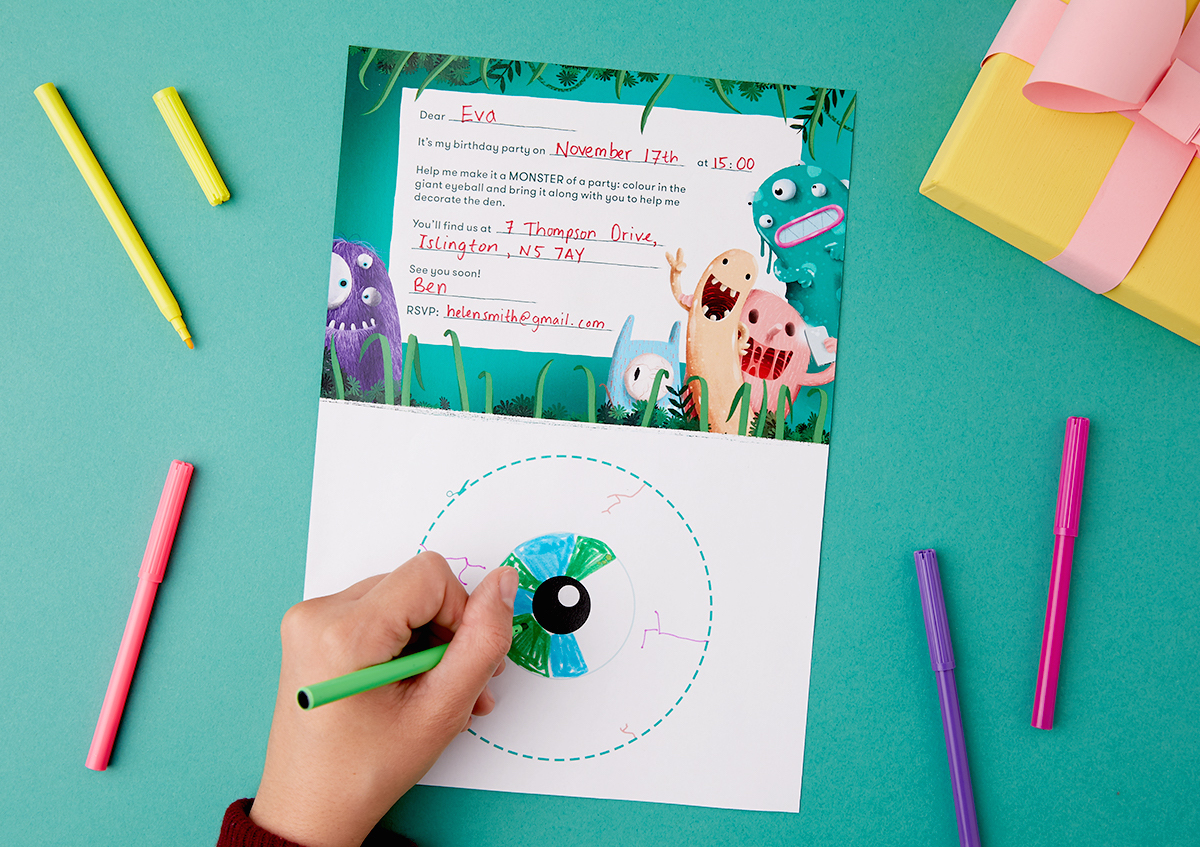 On the big day, prepare your bunting teeth by cutting out white paper triangles and sticking them to a long piece of string. Be as creative as you wish with your monster. You can hang your toothy bunting above the treats table (or guarding the party bags) and if you like, stick dark paper underneath for more of a gaping grin.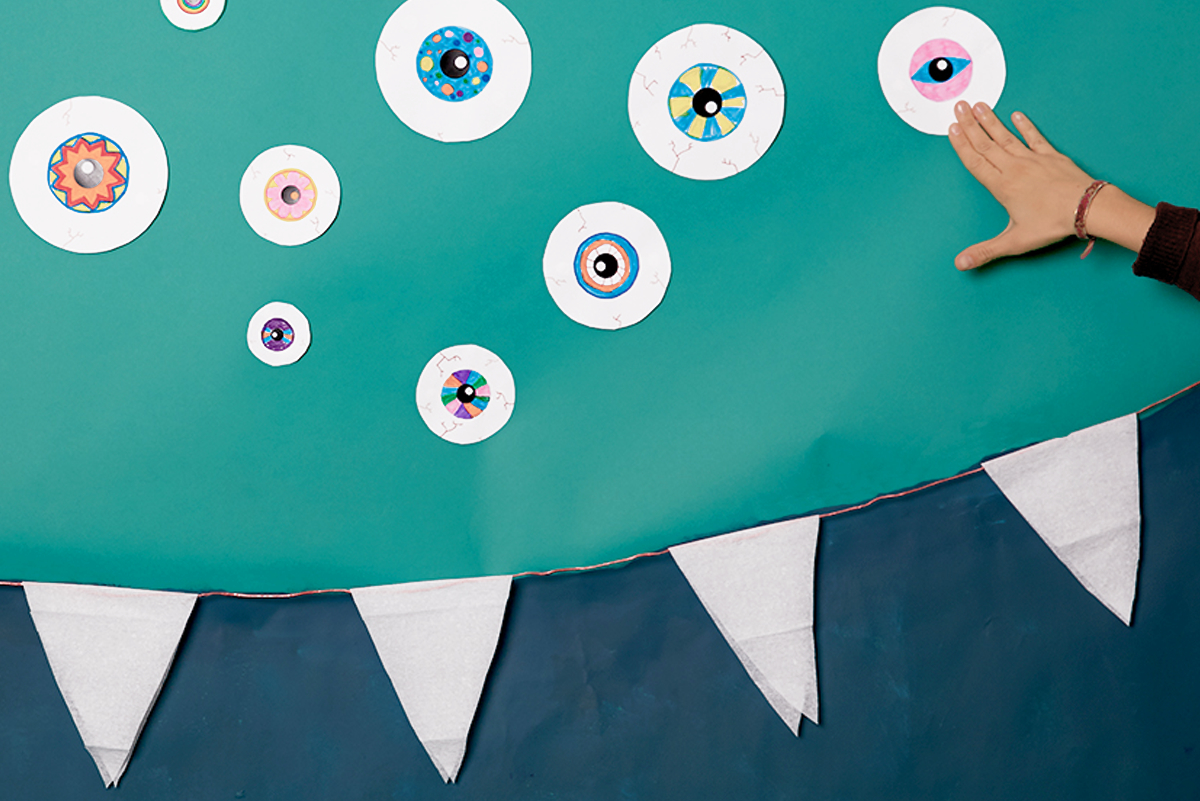 As your little guests arrive, get them to add their eyeballs and watch them smile as they bring the party monster to life. Just remember to check it's vegetarian before they stand too close.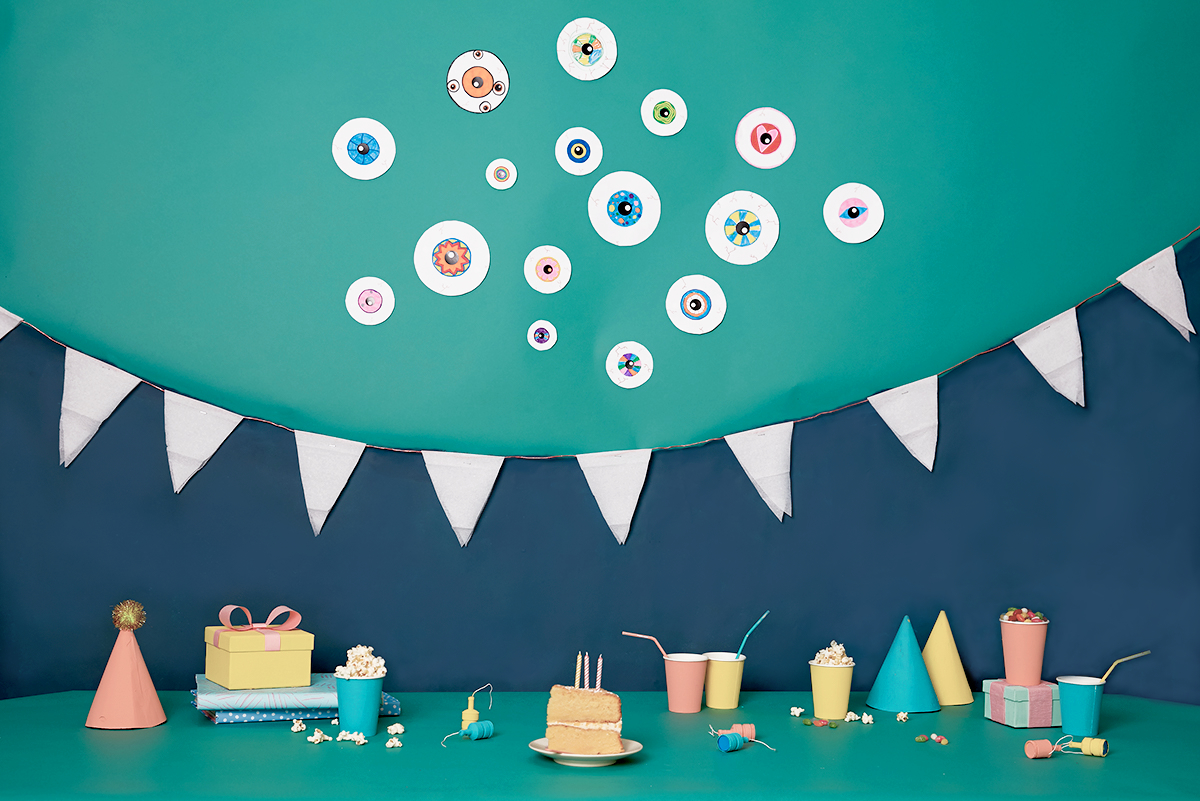 When we're not designing birthday beasts, we make beautiful personalised children's books. The creatures in this activity come from our second book The Incredible Intergalactic Journey Home, a unique story taking your child from outer space to their own home (and a pretty nifty birthday gift too).