Feed their confidence
Lunchbox notes make it easy to tell your kid you're thinking about them. And now we've made them even more special by adding animal-inspired words of wisdom.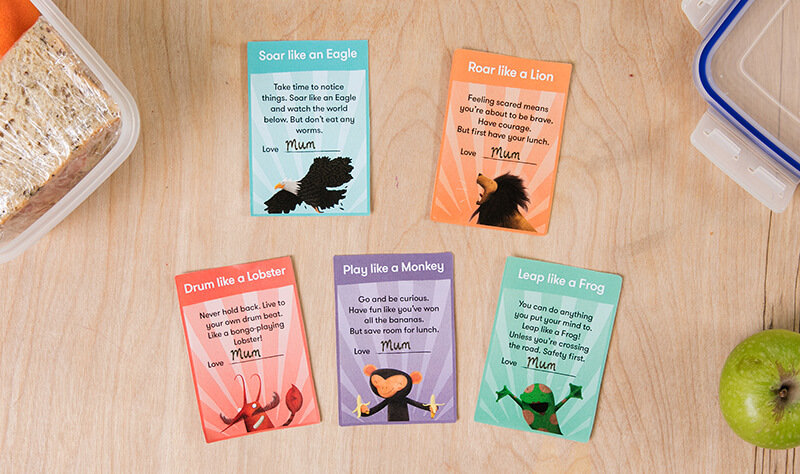 Wonderbly's Little Lunch Boosts will remind kids that they're courageous like a Lion, and can focus like an Eagle. It's a great way for you to connect with them and make them smile.
Simply download the free template below, tuck them into your little one's lunchbox and leave the rest to the animals. Roar!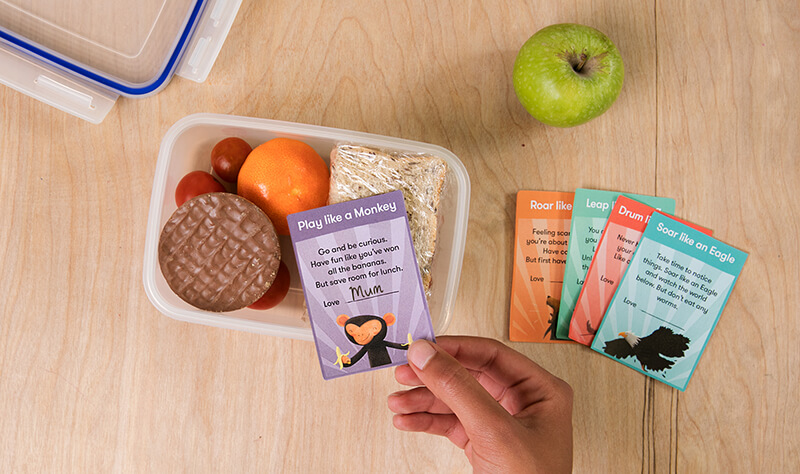 For extra fun, try these along with our Power Poses – a series of posters designed to get kids going in the morning – and featuring the same five characters. While they're made for the kids, adults get just as much out of them (we tested them ourselves during a case of the Mondays).
Loved this activity? You'll love this book!
Your Really Wild School is our hilarious new personalized book for age 3 to 6, where you get to turn your child's school into a magical zoo! Every page is bursting with bright colors and personalized touches to build reading confidence. Include your child's name, the names of up to four friends and a favorite teacher in the story, and giggle as they're all transformed into zany zoo animals! Note: no actual teachers were harmed in the making of this book.