The gelt is stockpiled, the latkes are frying and the menorah is ready to be lit. Now all you need are the right words to wish everyone a Happy Hanukkah. Well we've got you covered, whether you're looking for Hanukkah greetings that are inspiring, heartwarming, or fun. Ready to light up someone's day?
Simple messages
For when you want your happy Hanukkah wishes to be short and sweet.
• I hope you have eight special nights with your family ahead. Chag Urim Sameach!
• Hanukkah Sameach! Is everyone excited to light the menorah this year? We'll be thinking of you. Lots of love.
• Happy Hanukkah! We're going to have so much fun together lighting the candles, eating donuts, and spinning dreidels. Nes Gadol Haya Sham!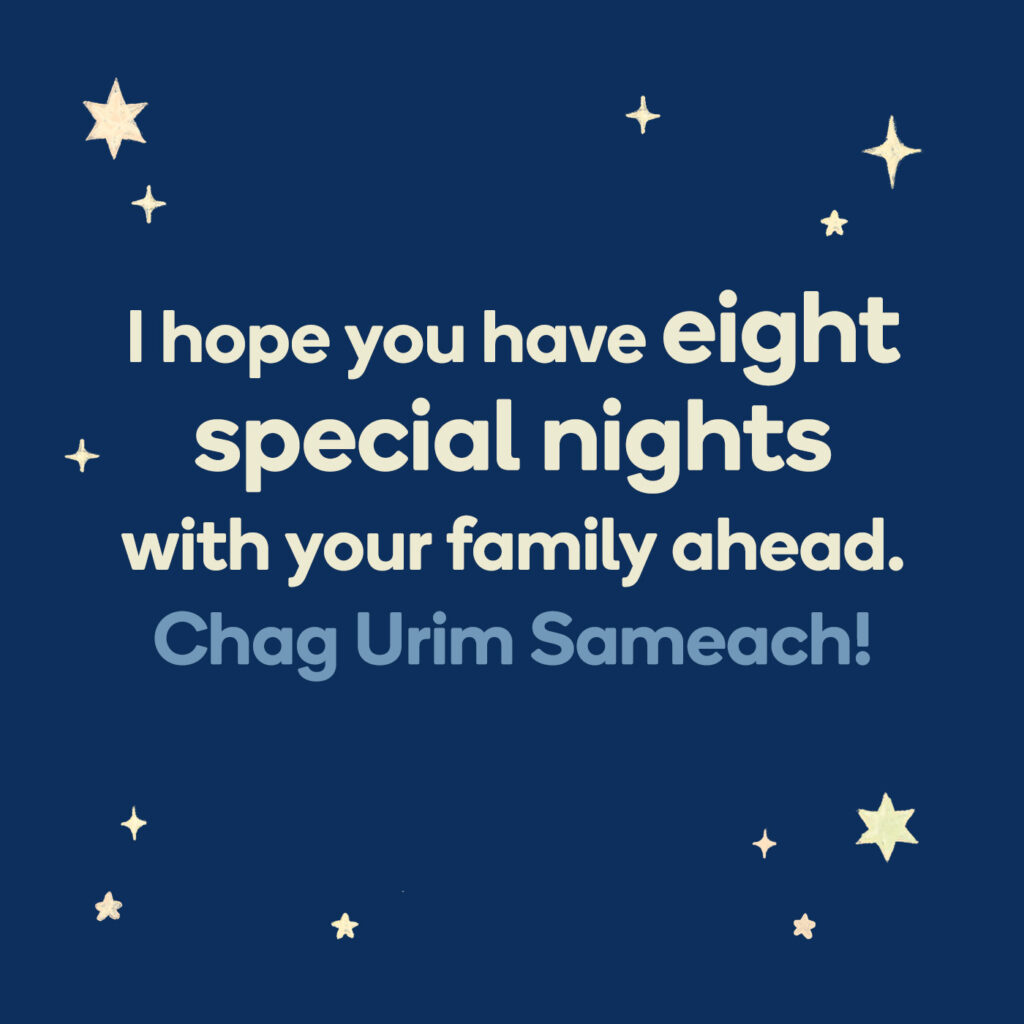 Lighthearted greetings
Hanukkah is a time for fun, which is why these Hanukkah greetings are extra cheerful.
• I'd give my last latke to you. Happy Hanukkah.
• Hide your gelt! Here comes the dreidel champion. Happy Hannukah little one.
• Chag Sameach! I hope you enjoy your fair share of donuts this Hanukkah. And if not, it's probably because I've already eaten them.
• I hope you've managed to figure out your candle lighting rota. Good luck and lots of love to your family.
Inspiring ideas
There's always someone who sends out the big inspirational Hanukkah messages. Maybe this year, it's you.
• Chag Sameach! It's a great time to remember that miracles do happen. You're here, after all. Lots of love.
• Always remember that a little bit of light can go a long way in the dark. I hope your Hanukkah shines brightly.
• As you light the candles on this very special night, remember that the world is full of wonders and miracles – but none as great as you!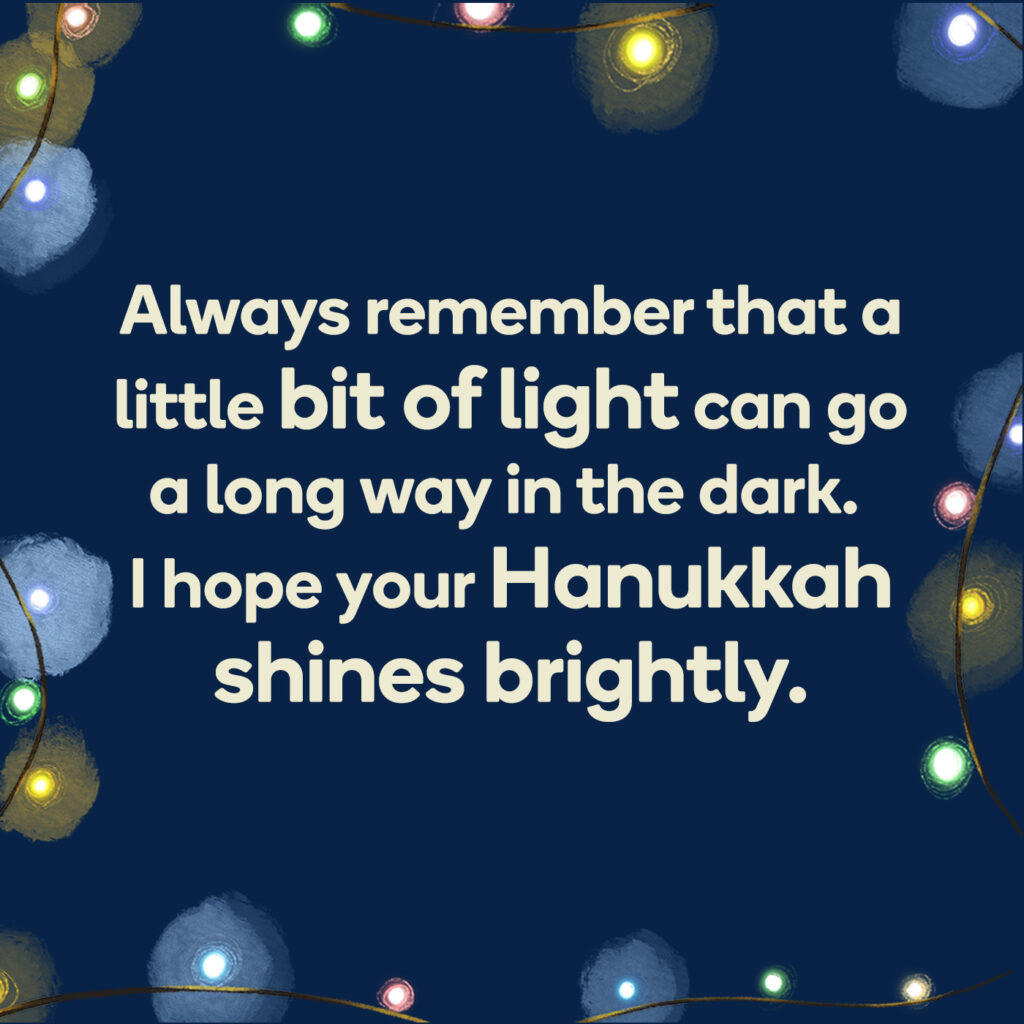 Messages for family
Hanukkah greetings for loved family members – ready for you to make your own.
• Happy first Hanukkah! I can't wait until you're old enough to light the candles and taste your first latkes (and discover whose recipe is the best).
• The candles burn for eight special nights… but my love for you will burn on and on forever!
• Happy Hanukkah to our beautiful new grandchild. You are the light of our lives and we love you more than we can say. P.S. Let's eat!