There's a chill in the air and a pumpkin in every window – it's time to celebrate Halloween! If you need spinetingling messages for your greeting cards, we can lend a (skeleton) hand. The best Halloween messages make us feel warm inside on a cold October night, just like our spooktacularly special personalized books. 
Whether you're looking for funny, cute or family-friendly ideas, we'll help you find the magic words. Our bewitching messages are perfect for every Halloween card – or as dedications in our personalized Halloween books. 
Funny Halloween messages
These fiendishly funny messages are sure to tickle every skeleton's funny bone. Is that a wicked witch we hear cackling with glee? 
• Happy Halloween! It's the spookiest night of the year, so grab some sweet treats and put on your favorite scary movie. (You can always hide behind a cushion if it gets too creepy.)
• It's trick or treat season! Enjoy all the Halloween candy – your dentist will thank you later.
• Happy Halloween! Time to put on a spooky costume, decorate your home with cobwebs and dance by the light of the full moon. So… a typical Tuesday for you, right?
• Wishing you a very happy Halloween night. Hope the werewolves, ghosts, ghouls, goblins, zombies and vampires don't bite.
• This Halloween, stock up on spooky sweet treats and devilishly spiced cider so you can be the ghost-ess with the most-ess!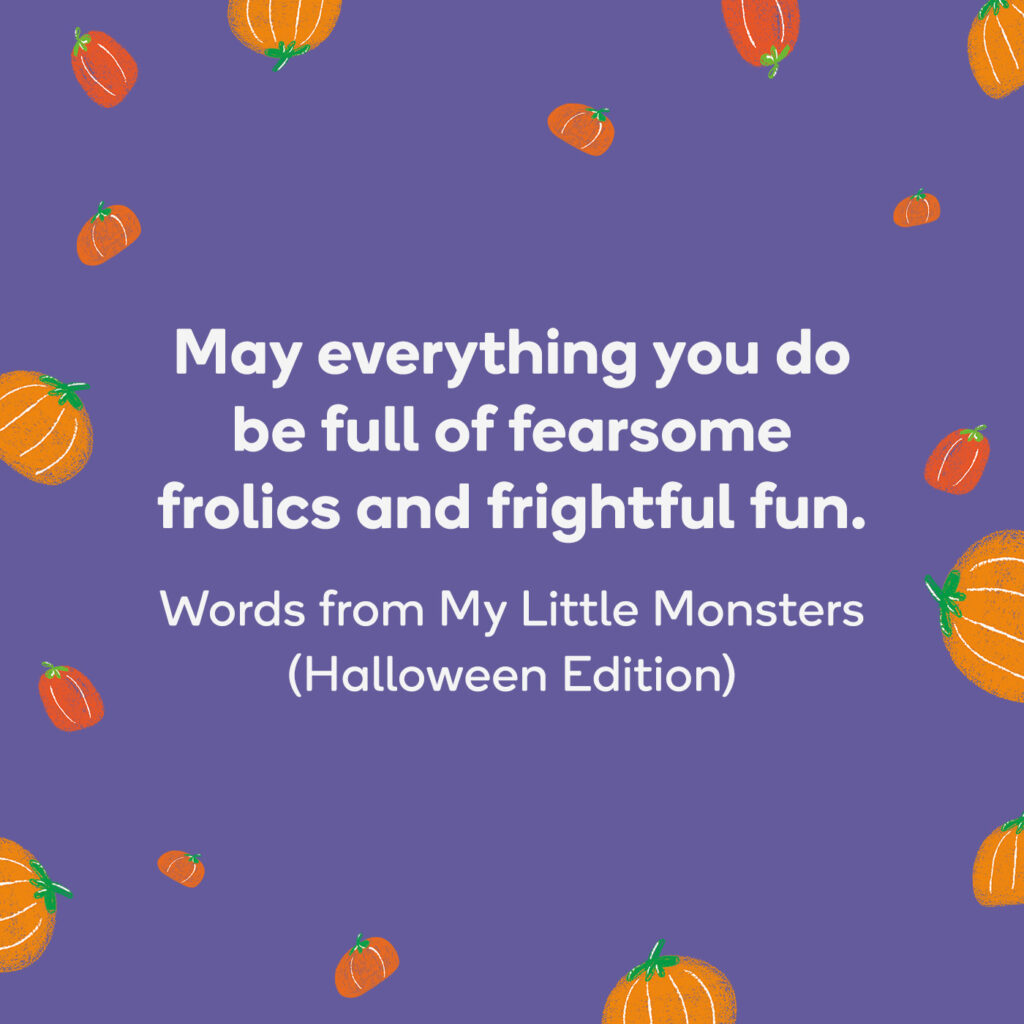 Cute Halloween messages 
Make little ones feel loved all October long with a note that's sweeter than trick or treat candy. 
• Hey little pumpkin, Happy Halloween! You light up my world.
• Happy Halloween, boo! You always raise my spirits – here's to many more spooky seasons together
• You're sweeter than Halloween candy. I love you so much it's spooky!
• Sending you lots of love this Halloween. Remember if you get scared, you can always hold onto me.
• Happy Halloween to my favorite little monster. Hope you cause lots of mischief tonight!
Kid-friendly Halloween messages 
Reassure boys and ghouls with wonderful Halloween wishes that won't keep them up all night. 
• Trick or treat, Smell my feet, Hope your Halloween is spooky and sweet!
• Wishing you a very happy Halloween. Remember, a sweet a day keeps the monsters away!
• Happy Halloween to my favorite trick or treater. Hope you collect enough candy to last until Christmas!
• Happy Halloween to my baby bat. We can't wait to see the little monster you become! Lots of love and magical Halloween wishes.
• May everything you do be full of fearsome frolics and frightful fun. Words from My Little Monsters (Halloween Edition)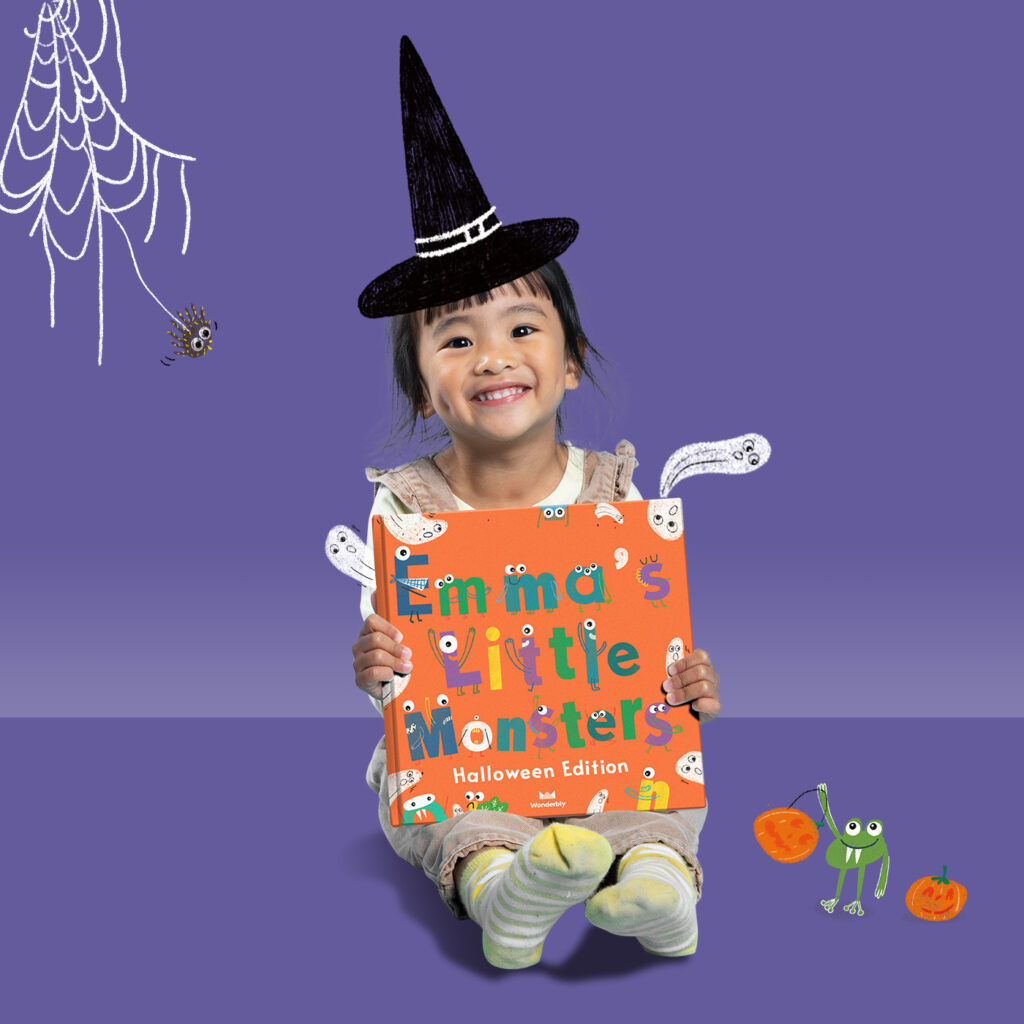 Happy Halloween puns 
Wickedly clever wordplay to give everyone the giggles this Halloween. These puns are pretty fangtastic (groan!). 
• Why did the fly fly? Because the spider spied-her! Sending you lots of bugs and kisses this Halloween.
• Wishing you a bootiful, spooktacular, fangtastic Halloween. Hope these pun-kins don't make you feel batty!
• I can't beleaf it's autumn already! Wishing you a gourd-geous Halloween.
• Witching you a very haunted Halloween. Hope you're hex-cited to party tonight!
• Zom-body loves you very much. You don't need brains to guess who!