We love Christmas at Wonderbly HQ: the sight of the Christmas tree, the smell of the turkey, the sound of children who absolutely will not go to sleep. And given that sharing your favorite Christmas traditions with kids is one of the best bits about the festive season, we'll let them get away with the bedtime antics – just this once. 
With that in mind, as your Dad stockpiles the chocolates and Great-Aunt Marjorie soaks her Christmas fruits, perhaps it's time to add a new festive custom to your repertoire. Because at Christmas, traditions are like rum in the fruit cake: there's no such thing as too much. So, here are some of our favourite Christmas traditions from around the world for kids. 
During Advent
Little-known fact: Advent officially starts on the fourth Sunday before Christmas Day. But for most of us, the countdown kicks off on 1st December. Whenever it starts, if you've ever had to explain to a child why they can't eat every one of their advent chocolates on day one, you'll know this season can seem very long.
Happily, though, it's not the only way to countdown the days. You could try:
Putting out shoes ahead of Saint Nicholas Day on 6th December
Saint Nicholas – a third century saint – gave gifts to children, wore a red cape, and is known as 'Sinterklaas' in Dutch. So it probably won't surprise you to learn he inspired Santa Claus (he also makes a cameo in our personalized Christmas book, Your Night Before Christmas. Good old Saint Nick). But in countries like Germany, Saint Nicholas is still celebrated on 6th December, his original Saint's Day. Children leave a boot or shoe outside for him to fill with gifts, and wake up to a selection of treats that probably beats any advent calendar.
Baking saffron buns for Saint Lucia's Day on 13th December
Communities across Sweden, Norway and Finland celebrate Saint Lucia's Day on 13th December. It's a festival designed to bring light during darkness, coming as it does shortly before the winter solstice. It's inspired by Saint Lucia, who brought food to persecuted Christians during the fourth century wearing a candlelit wreath on her head so her hands were free to carry sweet breads. Today, towns and villages mark Saint Lucia's Day with processions of their own, led by candle-wearing children who hand out baked goodies like Sweden's famous 's'-shaped saffron buns. 
Making a Las Posadas pinata on 16th December
Las Posadas is a Christian festival celebrated in Mexico and other Latin American countries, commemorating the nine-day journey Mary and Joseph made from Nazareth to Bethlehem. A procession travels from door to door, singing carols and asking their neighbours if they have room. Every night, the group of musicians – which includes adults and children – are turned away. Until, that is, on Christmas Eve, when the travellers are invited in and everybody celebrates. Traditionally, those festivities include a pinata full of treats, which can be as fun to make as to destroy (and you don't get to do that with a stocking).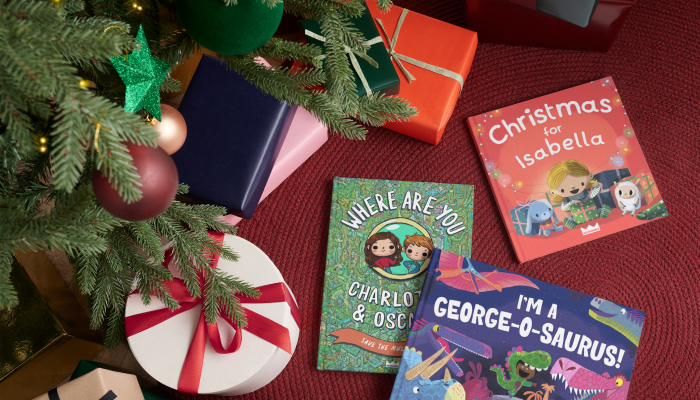 On Christmas Eve
The tree's twinkling, the advent chocolate's been eaten and the turkey's defrosting: it must be Christmas Eve. All that's left is to sprinkle out the reindeer food you spent far too long making and put a couple of cookies on a plate for Santa. 
If that's not enough tradition for you, though, you could also…
Give a book to snuggle up with 
The Icelandic tradition of exchanging books on Christmas Eve is called Jólabókaflóð. Loosely translated, it means Christmas book flood, and given we're in the business of creating gift books custom-designed to cosy up with, this one's obviously right up our street. But you don't have to give a new book. Jólabókaflóð is about encouraging a love of stories, and many people pass on their own favorite book to a friend or family member they think will enjoy it too. 
Hand out your gifts before Santa touches down
It's not just books that get exchanged on Christmas Eve. In Poland, this is when family and friends come together for wigilia – a traditional supper that typically includes twelve dishes, one for each of the twelve Apostles. The feasting begins when the first star appears in the sky, and after the food's been eaten, everyone swaps presents.
Have a rummage through a Christmas Eve Box
If you like the idea of giving gifts on Christmas Eve (and don't want Santa taking all the credit) but want to keep some back for the big day, get them a Christmas Eve Box. Popular in the US and increasingly found under the tree in other countries, Christmas Eve Boxes are exactly what they sound like: boxes of treats to enjoy on Christmas Eve. Think festive nightwear, mugs for hot drinks, a game to play, and a book – such as Your Night Before Christmas, our personalised take on the Christmas Eve story – to cuddle up with.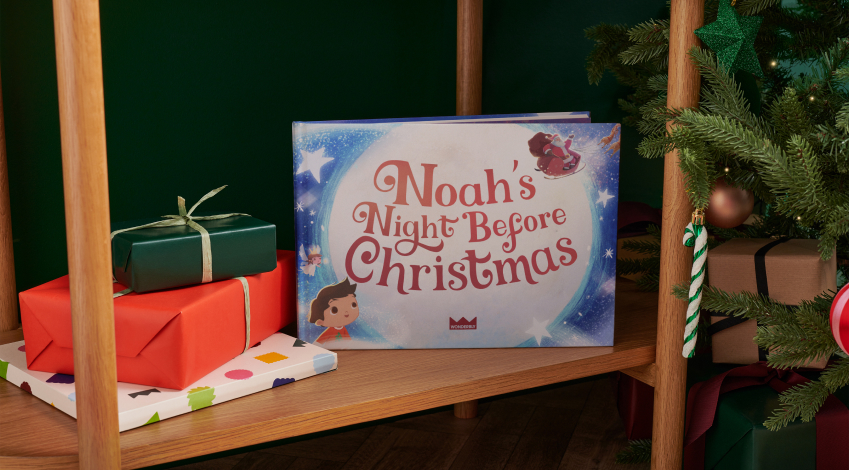 Just head to KFC 
Christmas isn't a national holiday in Japan, but the country has its own way of marking the occasion. Fast food restaurant KFC's long-running Kentucky for Christmas campaign began in the 1970s, encouraging people to ditch the turkey and enjoy a chicken dinner. It's now so established that KFCs across the country get booked up every Christmas Eve. 'Tis the season, after all.
On Christmas Day
You've done the shopping, wrapped the presents, stuffed the stockings and the turkey. Well done, you: the big day is finally here, and now is not the time to adopt anything new (well, unless the kids have gadgets that need gadgeting, but get someone else to do that.) 
For us, Christmas Day is about those tried-and-tested traditions we can all get behind. Because sometimes there's only one way to go – eat, drink, and try not to get too merry.