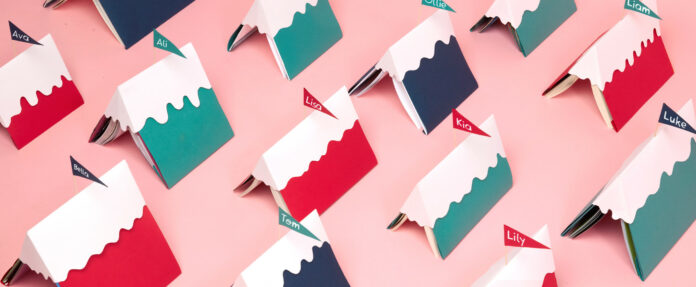 ? Ain't no hardback high enough ?
It feels splendiferous to finish a book. From the summit you can see sentences and ideas and characters you fell in love with. Maybe a yeti that followed you (it wants to be friends). To celebrate World Book Day on 2 March, we've made these Snowy Book Peaks, so your little one can proudly plant a flag on every book they conquer. They're really easy to make—all you need is some card and a cocktail stick. Before you know it, your fearless word-captains will be planning new expeditions, little literary Everests popping up all over the place. Onward and upward!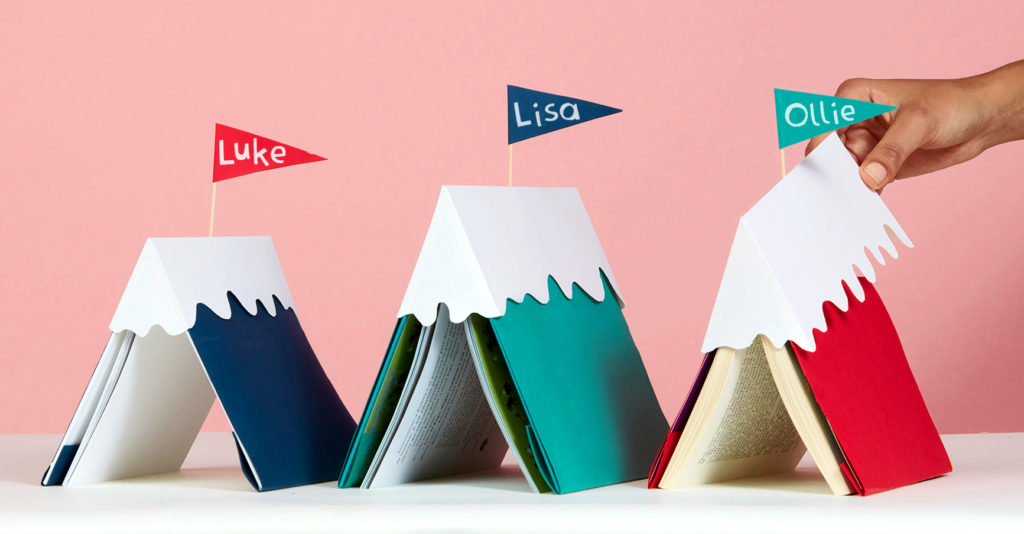 You will need:
white paper or card
coloured paper
cocktail sticks
scissors
glue
pencil and pen
a packed lunch (for energy)
Let's make a Snowy Book Peak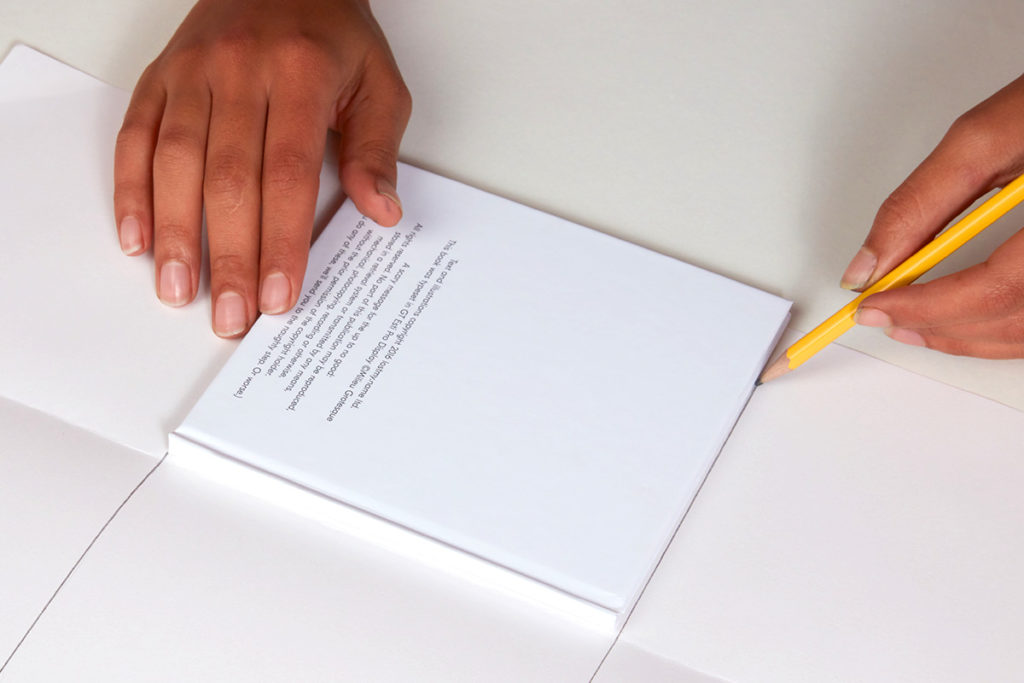 Step 1
Ask your little helper to place the conquered book on your piece of paper or card. Draw a line along either side of the book.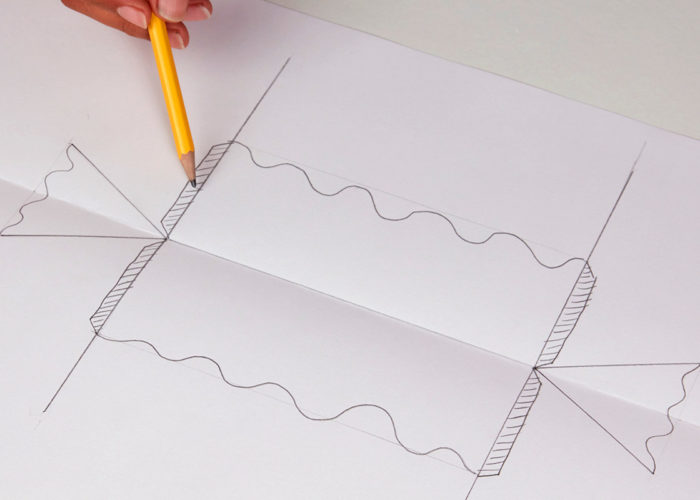 Step 2
Fold the paper down the middle to get a crease. Draw some wiggly snow lines (a bit like icing on a cake), two snowy triangles at either end, and flaps for gluing (the shaded bits in our picture).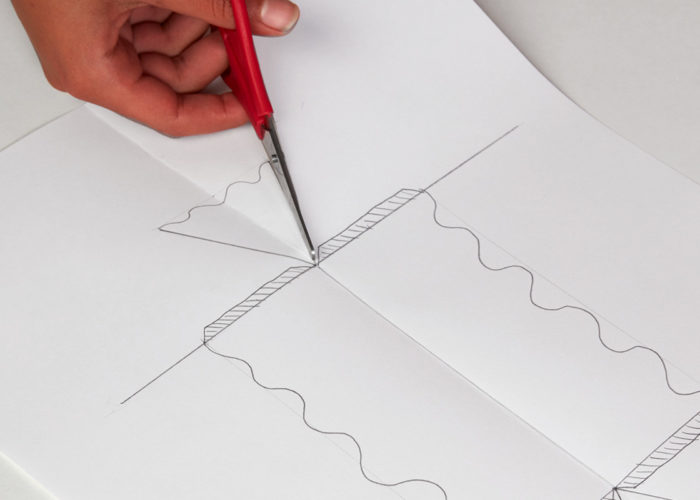 Step 3
Cut out your peak, keeping little fingers at a safe distance. Pro tip: keep the scissors cool so they don't melt the snow when you're snipping it.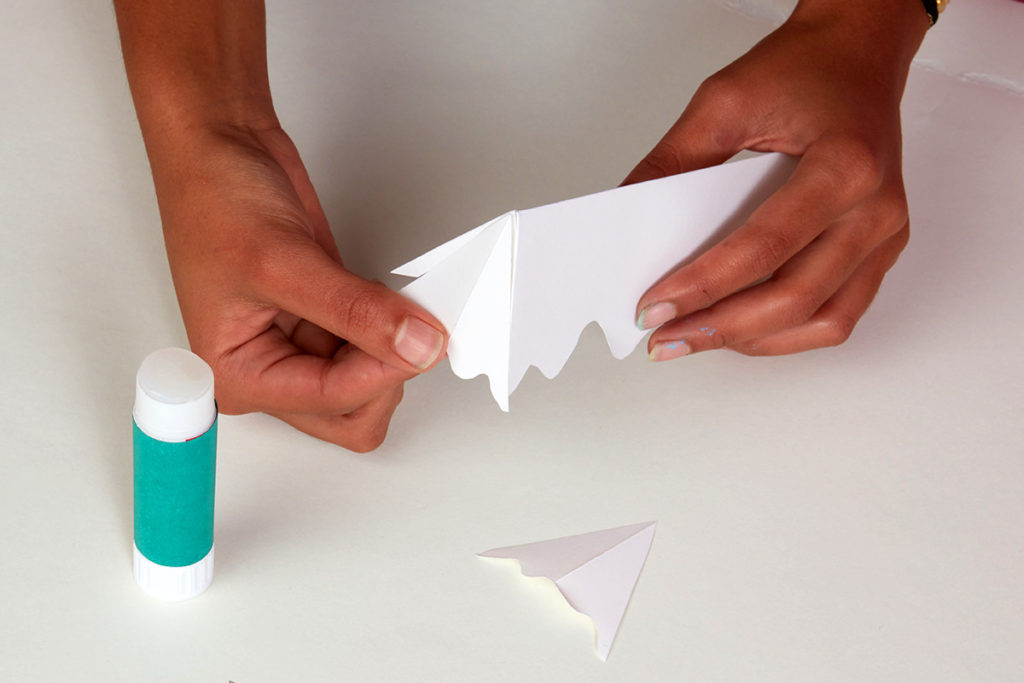 Step 4
Fold your peak in half and, using the flaps, glue the triangles to the sides. And be sure to hold the snow carefully—nobody likes an avalanche.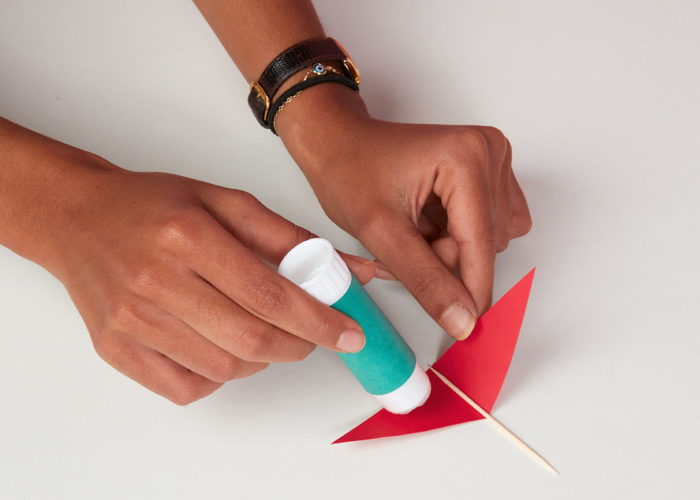 Step 5
Cut out a little diamond shape from your coloured paper. Fold and glue it around your cocktail flagpole. Get your little adventurer to write their name on the flag (and test it by waving it in the wind).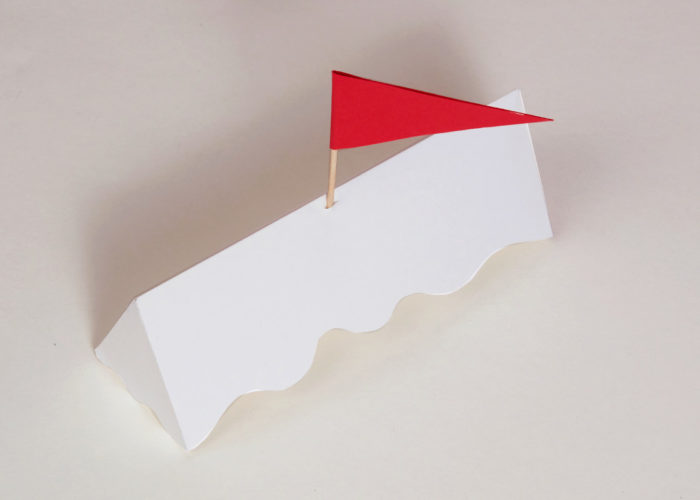 Step 6
Time for your mountaineer to plant their flag on the summit!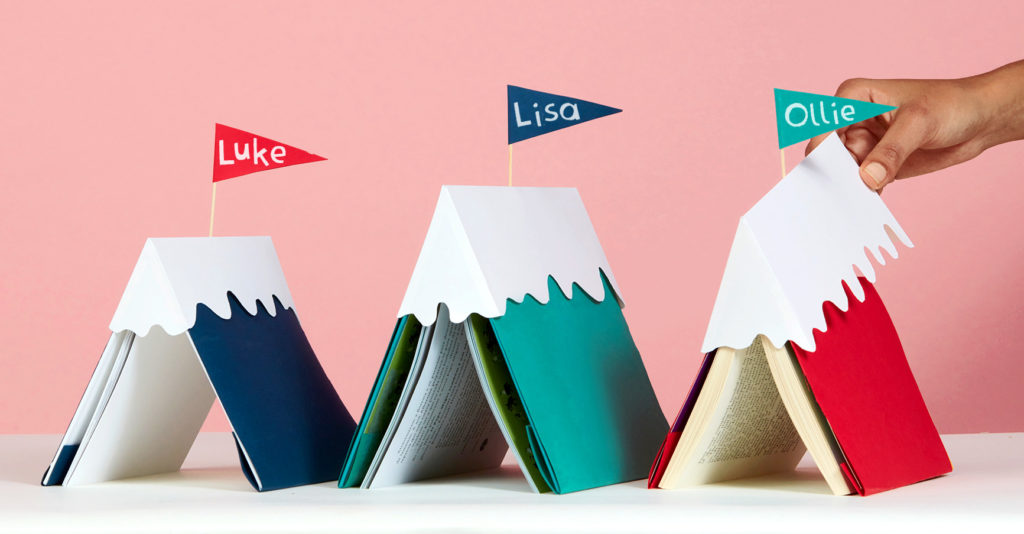 Step 7
Get your reader to stand the conquered book on its end and place the finished peak ceremoniously on top. A colossal, conquered tome to display proudly on the shelf. Phew!
Their next conquest
Want to inspire your little one to wordy heights? Put their name in a beautifully-illustrated personalised book they'll want to conquer again and again (and again).