Thank you, everybody, for making this possible
Our story started back in 2013, when there were just four of us. We hadn't made any children's books before. We were new to publishing. But we just thought that, if we could create a better personalized children's book than had ever been made before, we could inspire a lot of kids. So we made the Lost My Name book, and crossed our fingers.
Eight years later, and we're enormously proud to have just won Children's Publisher of the Year. To us, it's a huge deal. It shows us just how far we've come since our beginnings. And it proves to us that it has all been worthwhile.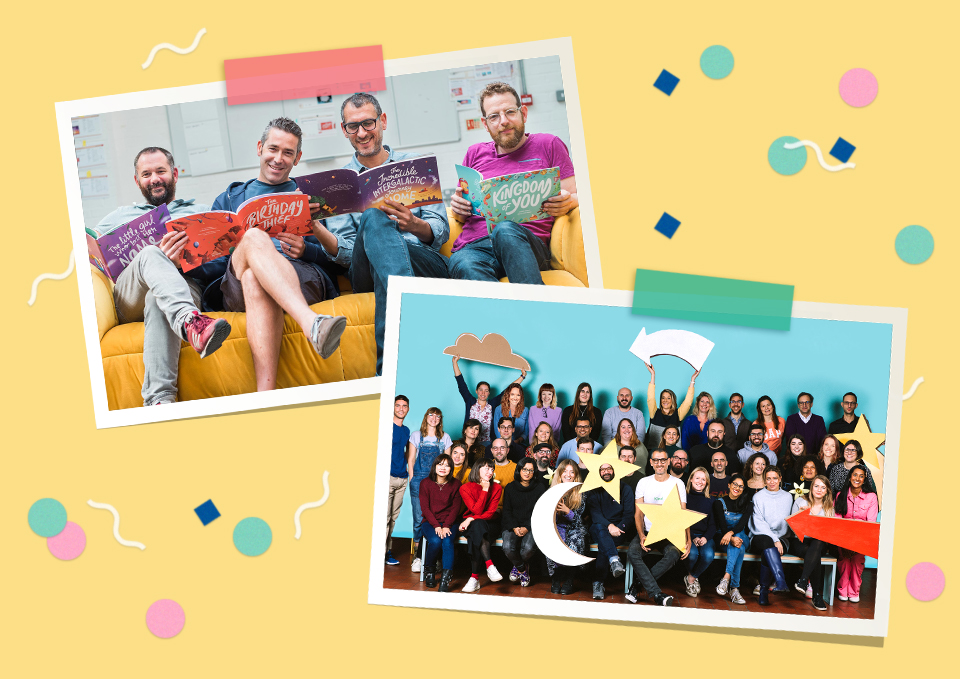 The award is thanks to a lot of hard work. It's thanks to a lot of very talented colleagues. It's thanks to us staying true to our mission. But most of all, the award is thanks to you, our customers. We are so very grateful, and humbled, and honored, that you have supported Wonderbly, and made our journey possible.
And what a journey it's been! Where to begin? Perhaps when one of our founders kindly volunteered us to go on Dragons' Den (the UK's version of Shark Tank). It was fairly nerve-wracking. But it was worth it, as we came away with the best investment the show had ever had.
Then there was our first ever mission statement – to help make 1,000,000 bedtimes more magical. One million? Us? Even we didn't really believe it back then. But we've now delighted 6,000,000 children and counting, in seven languages. And there's still so much more we can do.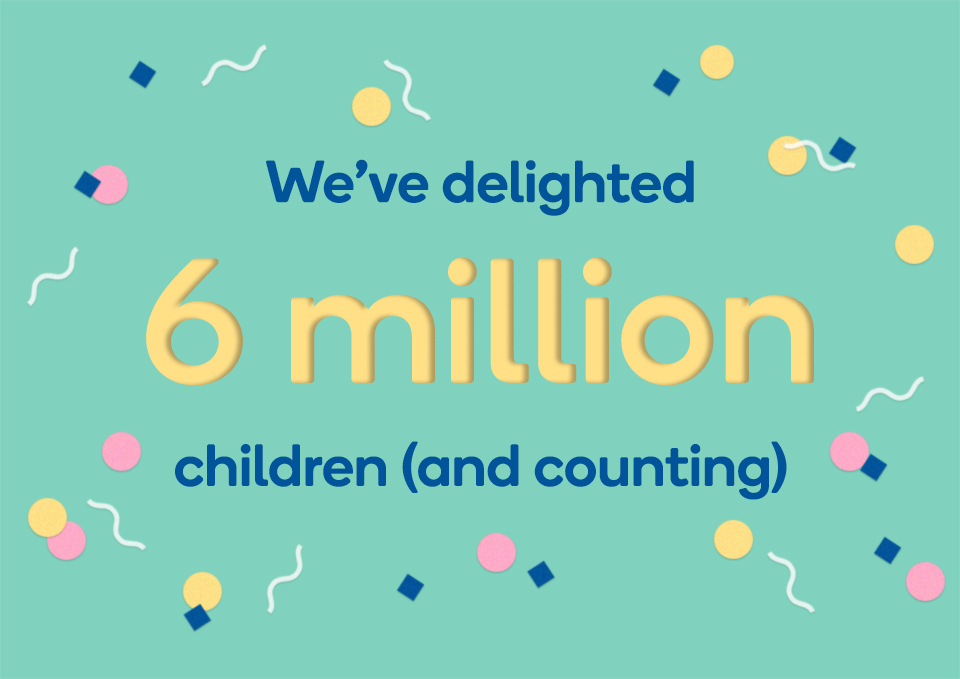 One (very, very) highlight has got to be when astronaut Tim Peake read one of our children's stories from the International Space Station, and beamed it down to Earth. It's just cool, isn't it?
Then of course, there are the books we made in partnership with the Roald Dahl Estate (My Golden Ticket) and with the Wizarding World (there are a lot of Harry Potter fans in the company). Them asking us to work with them was an enormous compliment.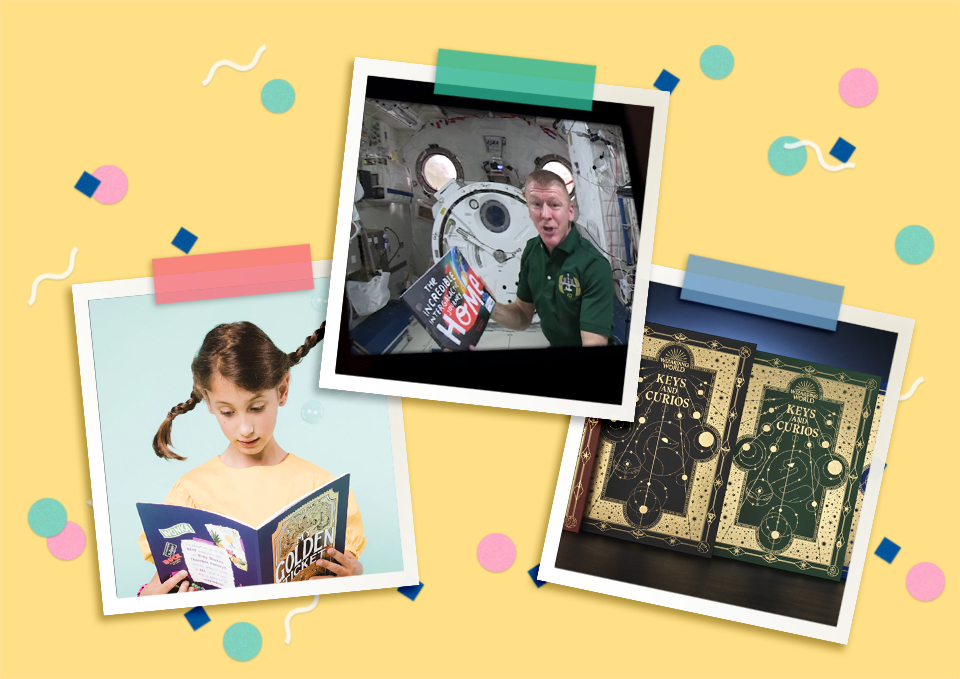 Along the way, we realised that personalization has a lot of power, and that (if used wisely) it can have a profound effect on kids' imaginations and education. When children see themselves in stories, doing incredible things, it tells them two things. Firstly, that they're welcome in the world of books – which helps their literacy and love of reading. And secondly, it shows them that they have the potential to do anything – which can do wonders for their self-belief. Our mission is to create personalised stories which make every child feel extraordinarily special, and it's a mission we take very seriously.
We hear from our customers every day, and we listen to everything you tell us. We try to create stories your children will love, and remember for years to come. We've now made over 40 stories for children, and there are far more on their way. With your continued support, who knows what wonderful things we can achieve in the next few years?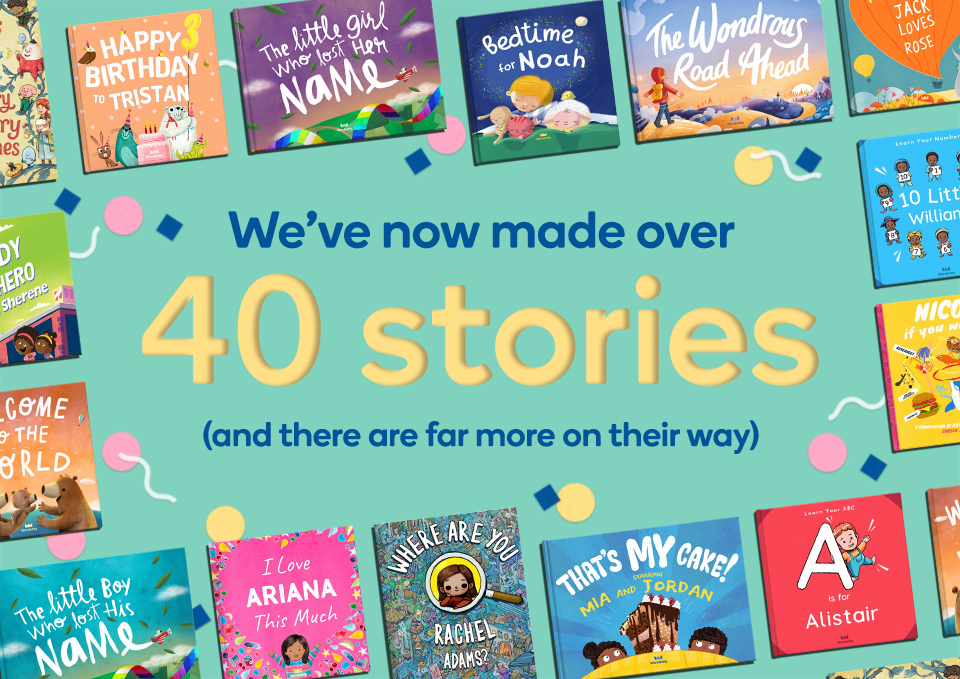 But right now, we're just grateful to have won this amazing award. And hugely, incredibly, stupendously grateful to you, our customers, for all of your support, encouragement, inspiration, and kind words over the last eight years. This award would not have been possible without you.