I like funny books. Who doesn't? Also, I hope that I write funny books, or at least, books with funny bits in them. When I used to read to my son Elias (he's nearly thirteen now, so it was a while ago) I loved to make him laugh, with the books I read him. Who doesn't love to hear kids laugh? It's the best sound in the world.
So here are my top five funniest kids' books list. They are a hoot, I promise.
Not Now, Bernard – David McKee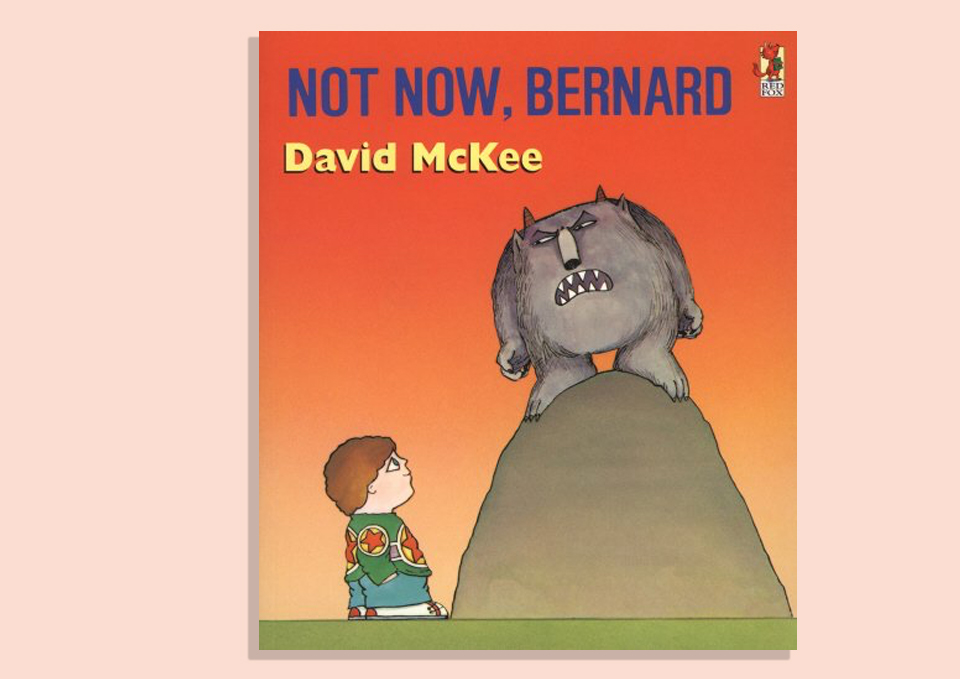 A small boy's parents are too busy doing grown-up-y things to pay any attention to Bernard, their son. Even when he tells them, in a very reasonable and measured fashion, that there's a monster in the garden who's intent on eating him up. And then, somewhat surprisingly, given that this is a young children's picture book, the monster devours Bernard. "Every bit". I mean, put like that, I'm willing to admit that it doesn't sound all that funny. But it just is. At least, I think so, and so do hundreds of thousands of other parents. Maybe it just makes us all feel a touch less guilty about not being 100% receptive to our children's every need. Still, at least they're not getting eaten up by monsters, "every bit".
Oi Frog! – Kes Gray, Jim Field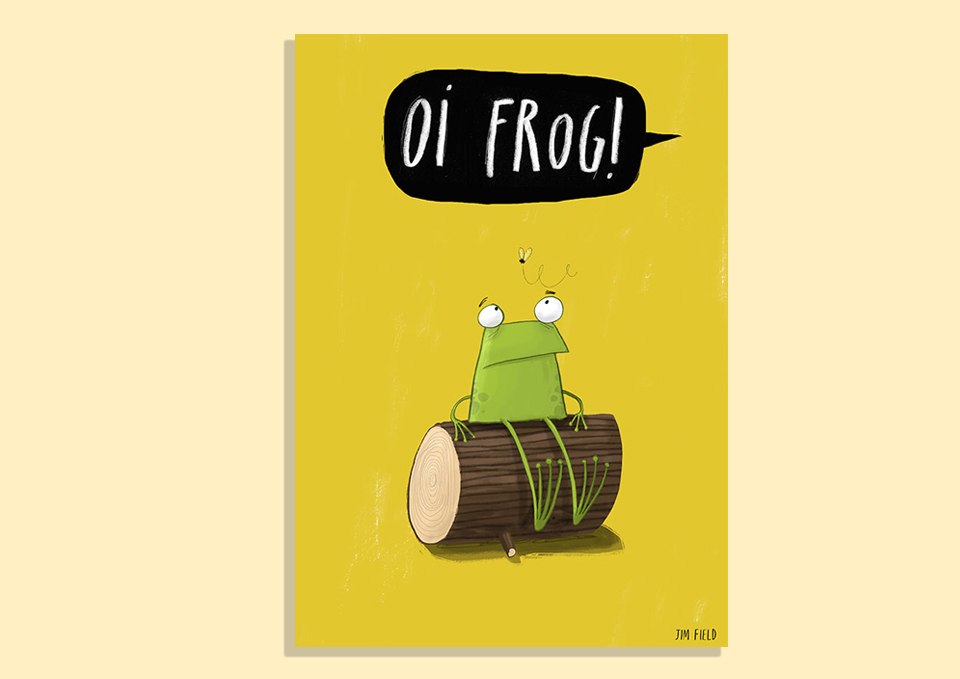 Okay, so here we've basically got a stoutly opinionated cat, which spends the entire book explaining – catsplaining – to a bewildered frog exactly what it believes various creatures ought to sit on. The choice of what these beasts should settle themselves upon is determined entirely by rhyme (lions sit on irons, fleas sit on peas, etc.). It goes on and on, and gets funnier and funnier, until the twist at the end, which is just really, really funny, deliciously daft, and it never gets old.
The Twits – Roald Dahl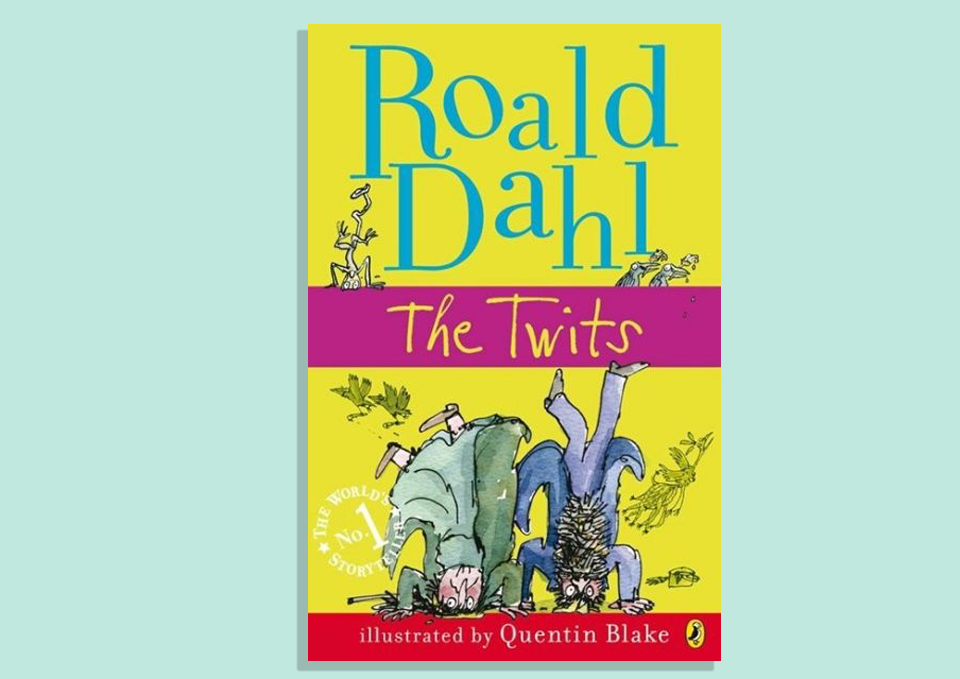 This is one of the last books I remember reading to Elias. He must have been about six, and he was kind of past being read to, because he was by then reading short chapter books by himself. But I was on a (brief and unsuccessful) mission to rekindle the whole reading-together-before-bed thing. I do remember him laughing, a bit, as I read it. I also remember him looking at me slightly oddly, because as I read to him I was laughing, and laughing, and laughing, with tears and everything. I was definitely laughing more than he was. But my word, this book is funny. The Twits is rude, revolting, repulsive, nasty, full of characters with zero redeeming features, and horribly, hideously hilarious.
The Book With No Pictures – B. J. Novak
I suppose this book is as clever as much as it's funny – it's that special kind of meta, not-really-a-story children's book. It's avant garde. It's experimental. It's wacky. It's also an unexpected, surprising, and hilarious journey which leads you, the reader, deeper and deeper into storytelling hot water, basically tricking you into making a bit of a fool of yourself. So I guess the joke's on the reader. But what small child doesn't relish laughing at a floundering grown up who's supposed be be able to read properly?
Sam & Dave Dig A Hole – Mac Barnett, Jon Klassen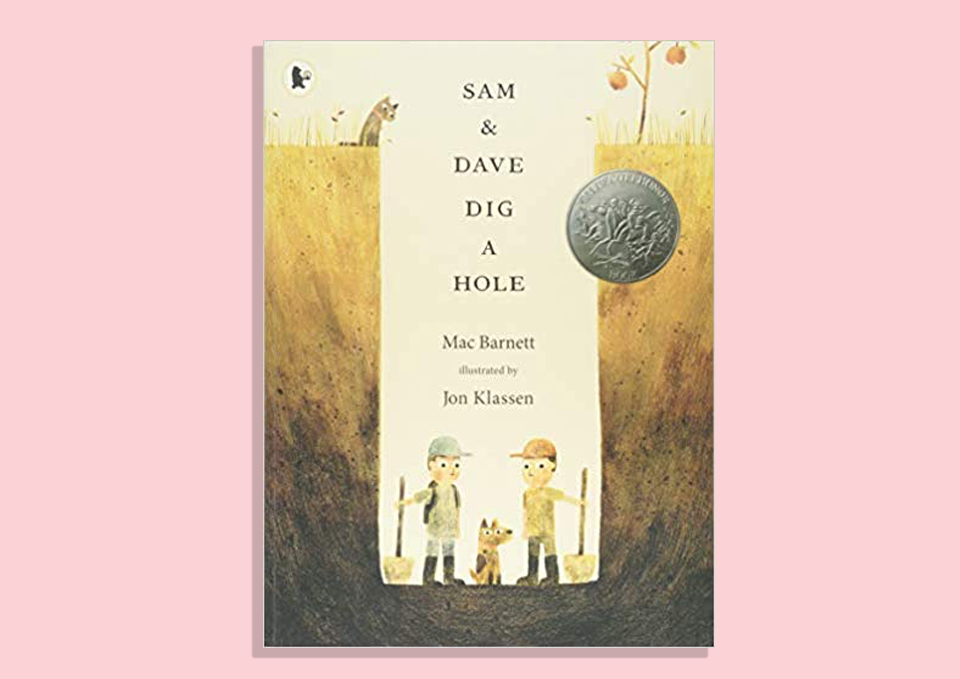 Sam and Dave are on a mission to find something spectacular. How? By digging a massive hole. There's got to be something down there, right? Oh, you've just got to read Mac Barnett's words and see Jon Klassen's illustrations to enjoy, or at least unbelievingly witness, just how close our two intrepid heroes get to discovering something spectacular. So close. Sooooooooooo close. The words do one thing, the pictures do another, and in between, hilarity occurs. Deep, dark, daft, and delightfully funny.