Your Treasury of Nursery Rhymes isn't any old nursery rhymes book. Oh no! It's a magically personalized nursery rhymes book! Be instantly transported back to your childhood with our enchanting twist on traditional classics, and find out why it's capturing little (and big) imaginations all over the land.
1. Put your child in every rhyme
That's right. Just add a child's name, and… ta-da! We'll magically weave their name into over 30 traditional nursery rhymes, and include their character into the adorable illustrations on every page.
2. Little ones can spot themselves almost one hundred times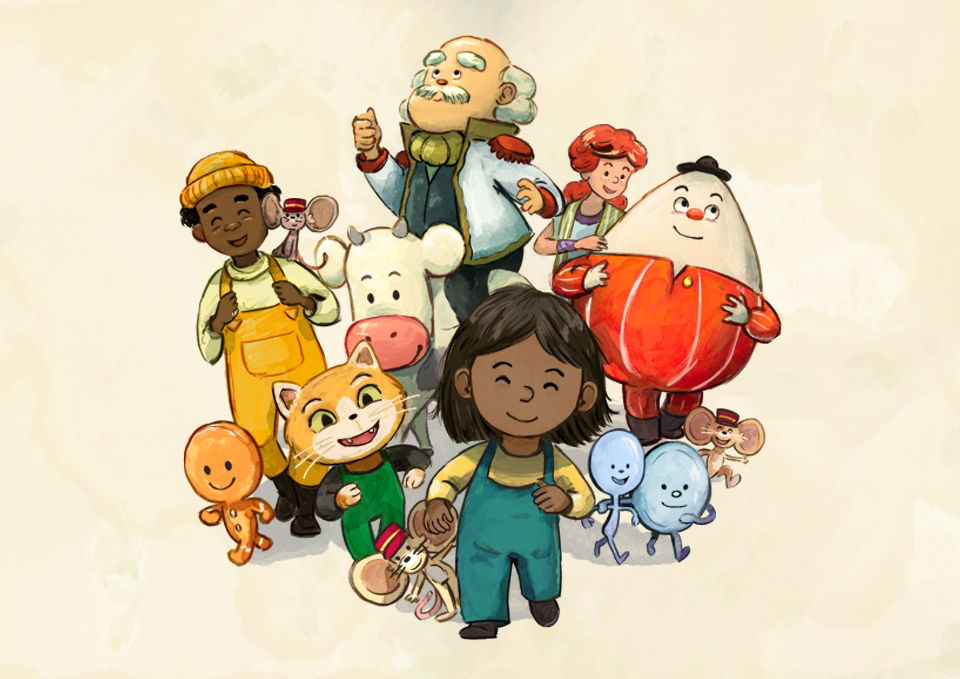 The entire book is brimming with delightful personalized touches. Our mini book testers loved spotting themselves baking cakes with the Muffin Man, and helping to put Humpty Dumpty back together again.
3. Over 30 classic rhymes that transport you back to childhood
From Incy Wincy Spider to Little Bo-Peep, we've included a treasure trove of traditional tales that both old and young can sing along to. The perfect book to snuggle up with at bedtime, and to fill a child's early years with magical memories.
4. A richly illustrated wonderland of delights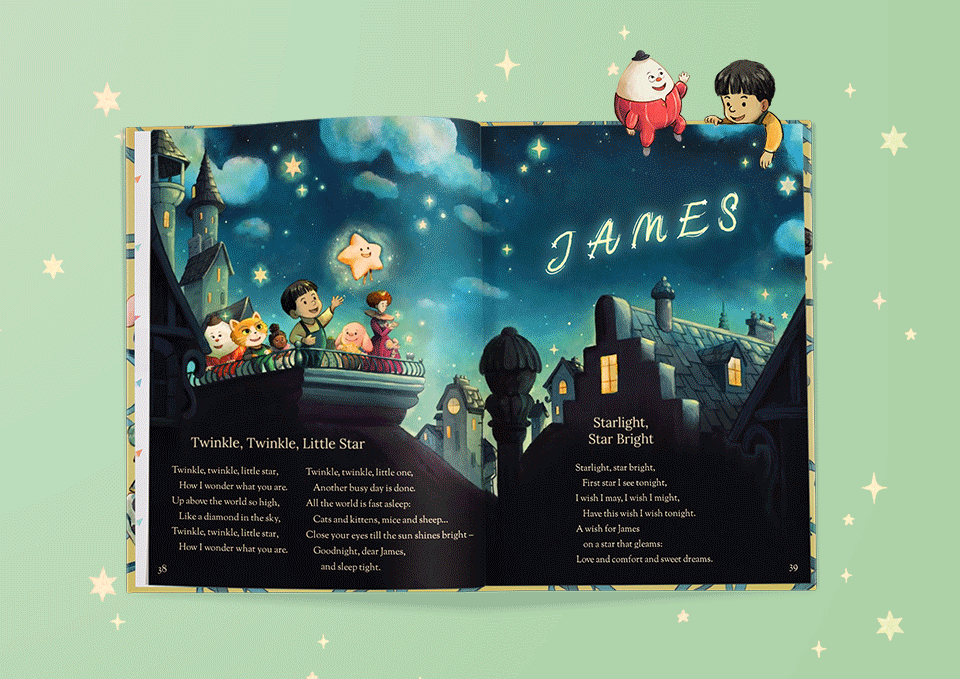 Is this our most beautiful book yet? (We think so!) Every page is a work of art, dazzling with rich, enchanting illustrations from the terrifically talented artist Adam Hancher (The Wondrous Road Ahead, ABC For You).
5. Made to be read together, night after night
Singing and rhyming are things we love to do. Especially when the rhyme is all about you! Children will love being the hero of their favorite tales. Get ready to hear 'Just one more?' every night.
6. Add your own personalized dedication
Pass on your pearls of wisdom, or a message of love and encouragement, for a child to read every time they open their book. We'll print your words on the first page, absolutely free.
7. Choose from four charming cover colors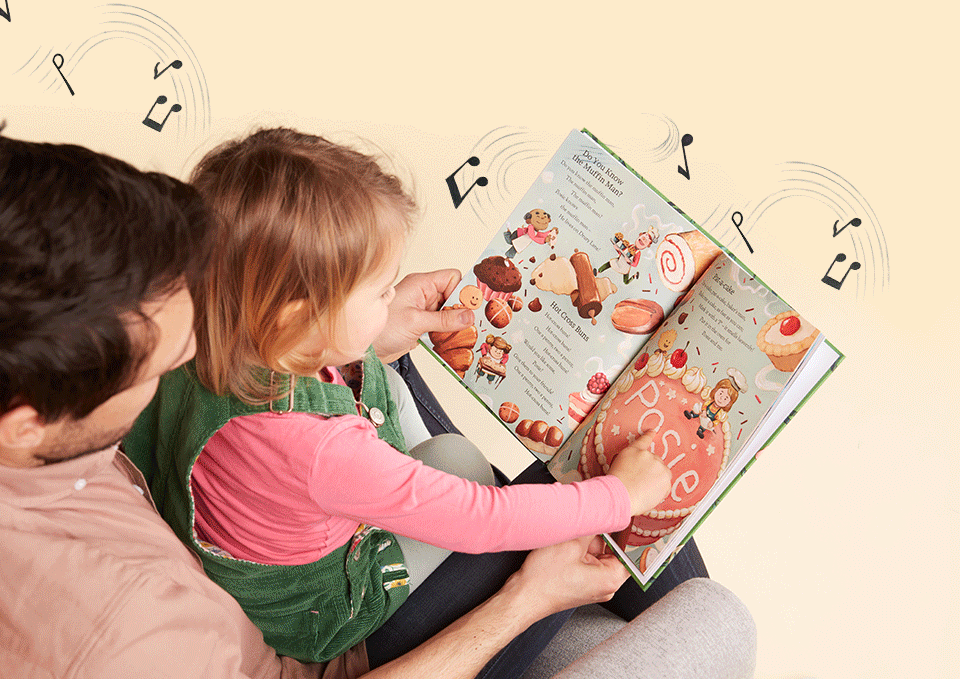 Make their glorious gift even more unique by selecting a beautiful cover color. Forest Green, Royal Blue, Blackberry Pie, or Nursery Cream? Ooooh, decisions decisions!
8. It's a magical keepsake they'll treasure for years
From christenings to naming ceremonies to first birthdays, this timeless collection of nursery rhymes is a beautiful gift to pass on from one generation to the next.
Who made this personalized nursery rhymes book?
Oh hello! It's us, Wonderbly. Since 2013, we've been making the world's best-loved personalized children's books. From finding the lost letters of their name, to searching for their alter egos in different universes, we help every child see themselves doing extraordinary things. We've sold over 6 million books in over 150 countries, making bedtime stories more magical for millions of kids and their grown-ups.