Kids love animals. It's just…a fact. From huge snarling tigers to miniature dung beetles, nature is full of weird and wonderful creatures. Our amazing new personalized animal book puts your little creature among the wild things, making it an unforgettable way to learn about the natural world.
1.It's jam-packed with astonishing animal facts
Did you know that a squid's brain is shaped like a doughnut? When they eat, their food travels through their brain into their stomach! Or did you know that an African rock python can eat 400 burgers in one meal? How Many Yous Make a Hippo? is full of hilarious, mind-boggling animal facts that will keep your child captivated for hours. Dogs, cats, bears, horses, elephants, frogs, penguins and more – they're all covered. Screens can't compete with this menagerie.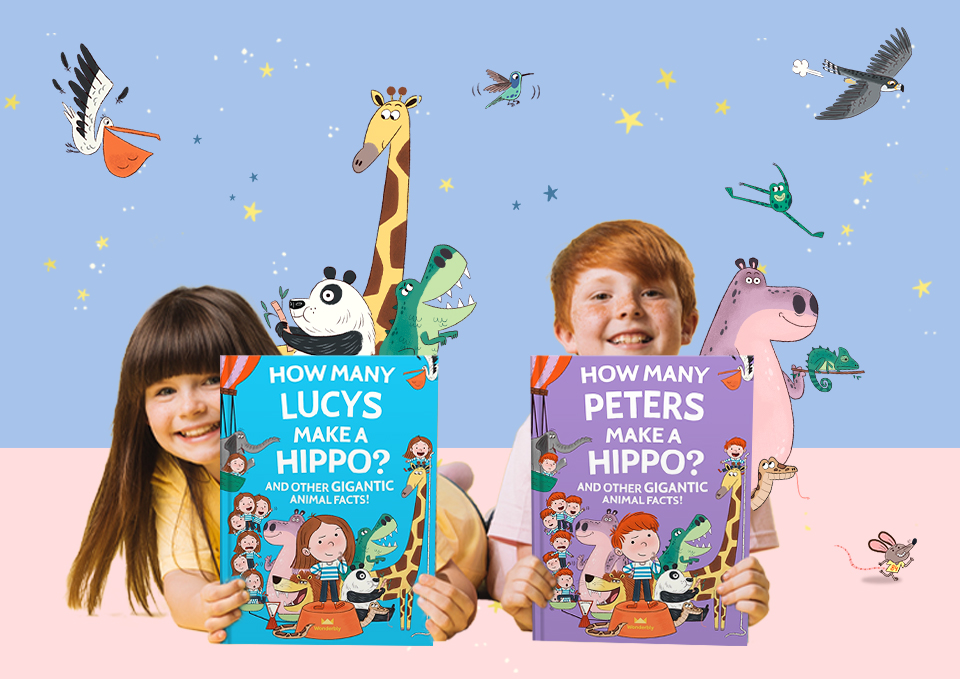 2. It's real science!
Our Staggeringly Brainy Researchers interviewed animals high and low, in deepest caves and on the highest mountains, to get the real facts -– straight from the zebra's mouth! It's all 100% scientifically fact-checked, which means they'll be learning important things. They'll soon be soaring to the top of those science classes! Or, at least, they won't be snoozing.
3. It's cleverly personalized to help them learn
Learning should be awe-inspiring and yes, fun! How Many Yous Make a Hippo? is uniquely personalized to your child, helping them understand how they fit into our world in a whole new way. They'll see themselves racing cheetahs, out jumping a kangaroo and comparing their poop to a panda. Personalization helps kids absorb all the brilliant facts in the book and remember it for much longer! David Attenborough would be proud.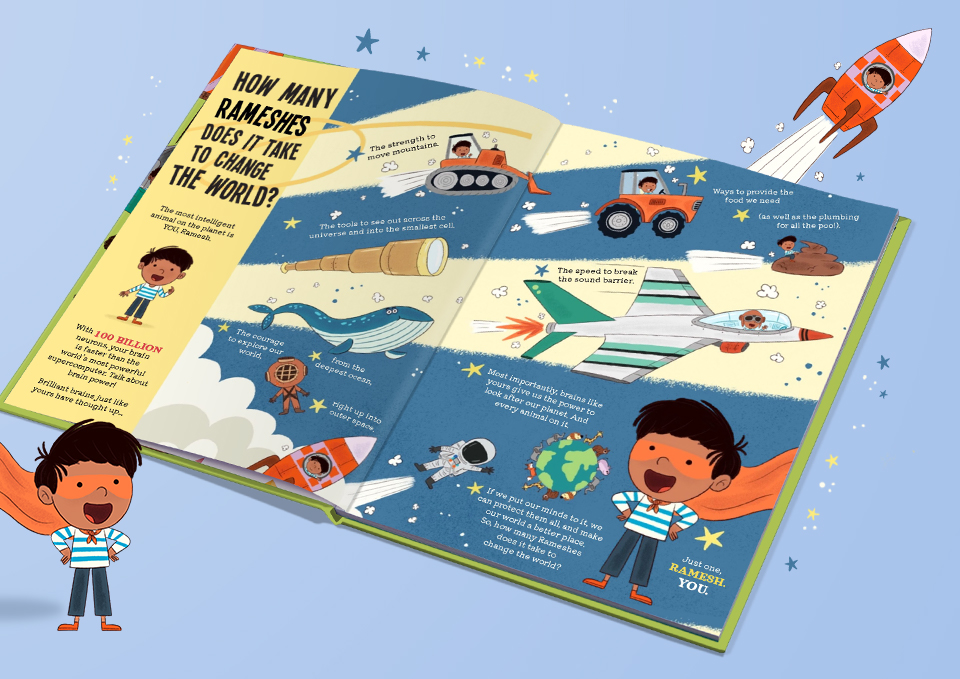 4. They'll see themselves in the book over 300 times (that's heaps)
As if the number of animal facts in this book wasn't enough (over 100, though we don't like to toot our own hornbill) your child is a HUGE part of this book. They'll see themselves doing all kinds of hilarious, unexpected, amazing things – superbly illustrated along with the world's most exciting animals.
5. Their animal adventure starts with a personal message from you
Make this an extra-special gift with a message from you printed on the first page. They won't believe their eyes. It'll become a memory they won't forget – just like the picture of them being pooped on by a blue whale!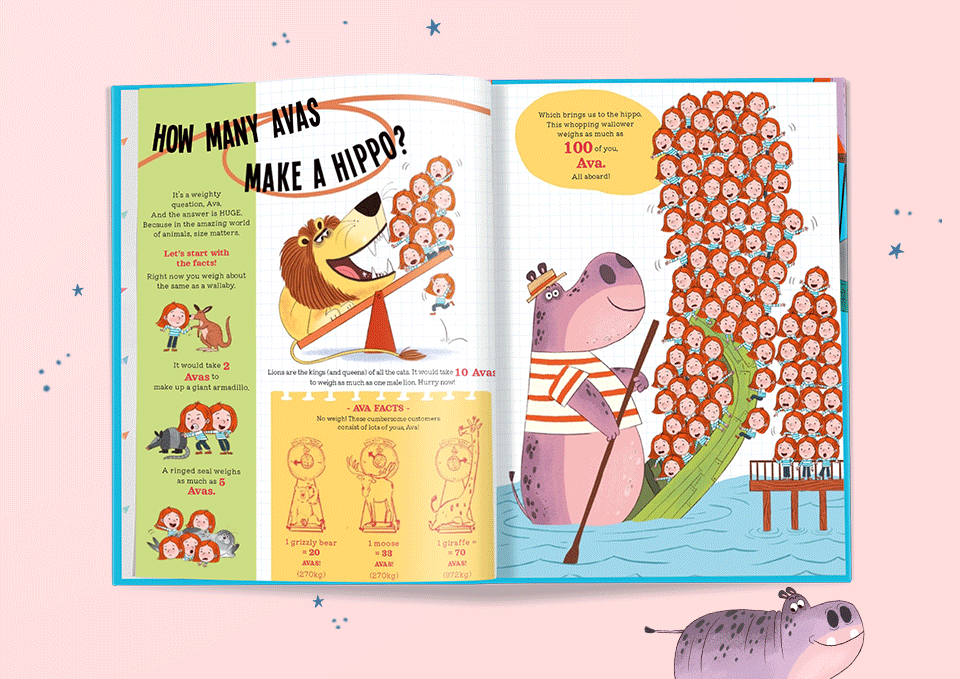 6. The book cover will be totally unique to your child
Yes, really! Their name will be printed in the book's title, and you can choose their favorite cover color from four fun options. A sure-fire way to make it their favorite present ever.
7. It's the perfect gift for animal-mad kids
It's the first-ever personalized animal fact book in the world, perfect for a child who's just beginning to look at the world in wonder. Whether they insist on dinosaur wallpaper or recite the names of whales over breakfast in the morning, How Many Yous Make a Hippo? will make the most of their natural curiosity – making sure it continues long into the future.
Looking for more amazing books?
Our mission is to inspire as many children as possible by turning them into the hero of their own story. Whether you're looking for more birthday books to make an unforgettable present or activity books to keep them busy, there's something for every child here – all with an unbelievably magical, personalized twist.