These happy birthday quotes and well wishes will make finding the right message a piece of (birthday) cake. Here you'll find happy birthday quotes that can tug on the heartstrings, make loved ones laugh out loud and most of all, make them feel incredibly special on their big day.
Whether you've looking for happy birthday wishes quotes to write in a greetings card, to accompany the perfect present or on the front page of one of our personalised birthday books, you'll find plenty of inspiration here. We've hand-picked the happiest of quotes to help you celebrate every birthday with words from the heart. Read on for all our birthday-tastic ideas…
Classic birthday quotes

Happy birthday wishes that work for everyone – from kids to colleagues.
• "Today you are you! That is truer than true! There is no one alive who is you-er than you!" – Dr Seuss
• "May you live as long as you want and never want as long as you live." – Traditional Irish saying
• Every birthday is a gift. Every day is a gift." – Aretha Franklin
• "In the end, it's not the years in your life that count, it's the life in your years." – Abraham Lincoln
• "A birthday can brighten the world like a second sun has risen." – Robert Staughton Lynd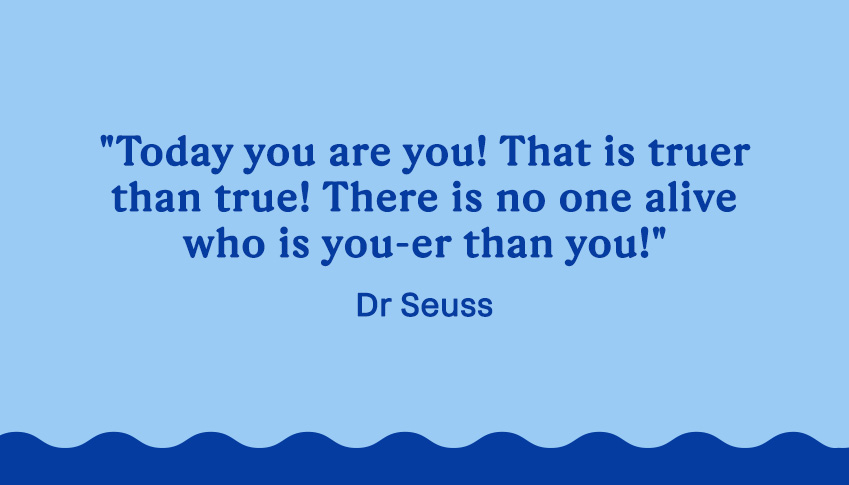 Happy birthday quotes for family members

Discover happy birthday mum quotes, as well as wishes for dads, daughters, sons and siblings.
• "A mother's happiness is like a beacon, lighting up the future but reflected also on the past in the guise of fond memories." – Honore de Balzac
• "My father gave me the greatest gift anyone could give another person: He believed in me." – Jim Valvano
• "A sister is a gift to the heart, a friend to the spirit, a golden thread to the meaning of life." – Isadora James
• "There is no love like the love for a brother. There is no love like the love from a brother." – Astrid Alauda
• "It didn't matter how big our house was; it mattered that there was love in it." – Peter Buffett
• "Family means nobody gets left behind or forgotten." — David Ogden Stiers
• "Call it a clan, call it a network, call it a tribe, call it a family. Whatever you call it, whoever you are, you need one." – Jane Howard
Happy birthday friend quotes

Bring your BFFs even closer with happy birthday wishes inspired by friendship.
• "If things get better with age, then you're approaching magnificent." – Nicole Beale
• "The advantage of getting older is that one has many people to love." – Jean Renoir
• "Cherish all your happy moments, they make a fine cushion for old age." – Booth Tarkington
• "Birthdays are nature's way of telling us to eat more cake." – Anon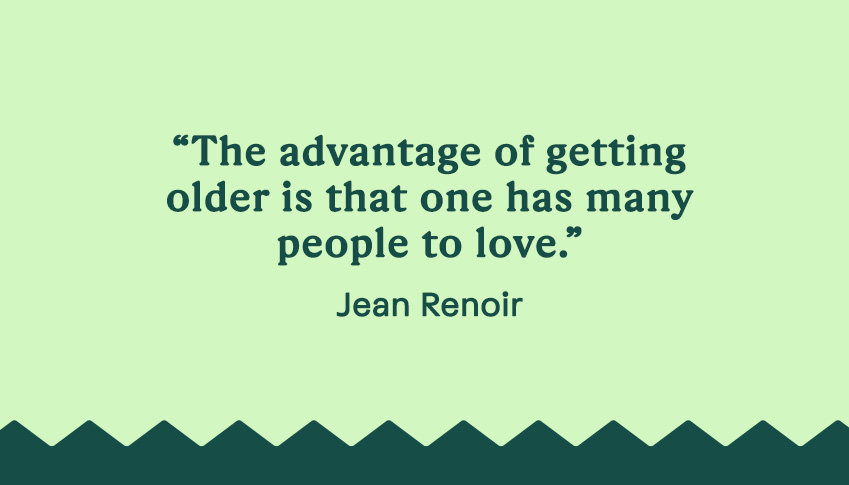 Happy birthday funny quotes

Give the gift of laughter with these witty, wise and downright hilarious birthday quotes.
• "The older you get, the better you get. Unless you're a banana." – Betty White
• "Put candles in a cake, it's a birthday cake. Put candles in a pie, and somebody's drunk in the kitchen." – Jim Gaffigan
• "The old believe everything; the middle-aged suspect everything; the young know everything." – Oscar Wilde
• "Life really does begin at forty. Up until then, you are just doing research." – Carl Jung
• "You are only young once, but you can be immature for a lifetime." – Germaine Greer