With our new book Grandma, Mummy and Me / Grandpa, Mummy and Me on the shelves, we've been thinking at Wonderbly HQ about everything our grandparents do for us. From teaching ABCs to sneaking extra slices of pie, we've got a lot to be grateful for. 
Here's everything you need to know about Grandparents Day so you can make the G-Units feel extra-special this September.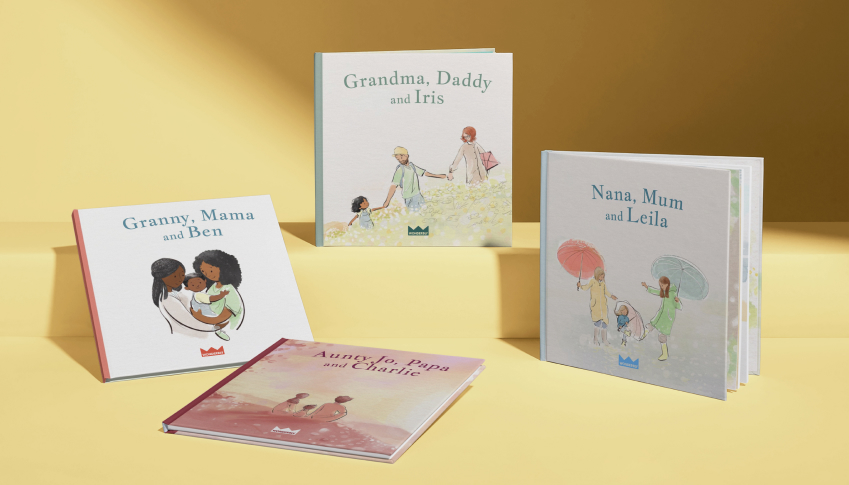 When is Grandparents Day?
Grandparents Day might not be a public holiday, but it's still recognised as an international celebration on the first Sunday of October.
The history of Grandparents Day
Grandparents Day has a few different origins (much like grandpa's secret seven layer dip recipe) but it's often attributed to Michael Goldgar, back in the 1970s. 
Michael got the idea after visiting his aunt in an Atlanta nursing home, and then spent $11,000 of his own money making trips to Washington DC to meet with legislators. Imagine doing all that whilst wearing polyester flares. 
The other origin story involves Marian Lucille Herndon McQuade, a housewife in West Virginia. Marian also spent much of the 70s educating people in the US about the rights of senior citizens, and urged everyone to adopt a grandparent (which sounds like a great idea to us – more cuddles and hard candies all round).
What do people do on Grandparents Day?
The short answer to this should be: whatever grandma and grandpa feel like. Grandparents Day is a delightful reason for extra acts of kindness, like calling grandma and grandpa up for a chat or taking them out to dinner. Grateful grandkids (and their parents) often send nana and pops greetings cards to mark the occasion, or thoughtful gifts. 
Grandparents Day is often an opportunity to invite grandparents and other grand-carers to school, so they can take part in storytelling activities or arts and crafts projects. Or some enthusiastic hula-hooping to prove that grandma's still got it.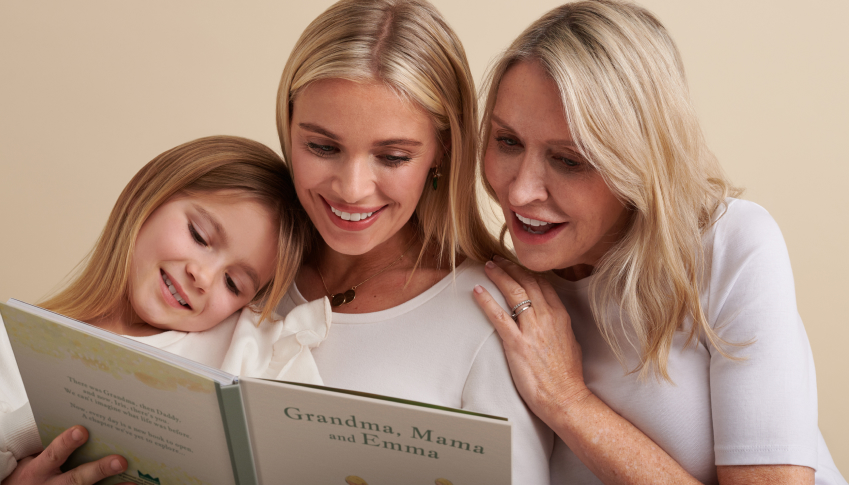 Why are grandparents so generation-bondingly special? 
As makers of books, we especially appreciate the stories that our grandparents share with us. The tales that grandparents tell can teach us everything, from courage and kindness to staying what-does-this-button-do? curious as the years pass. Not to mention the yarns that pop-pop can spin about the correct way to change a tyre. 
This goes for all grand-relatives, be they grandparents, grand-carers, grand aunts or grand uncles. They're a living link to the past, with a lifetime of wisdom and supremely silly jokes to pass along to the next generation.c In a little one's eyes, a grandparent isn't just an older member of the family. They're a sympathetic listener, an epic time traveller, a supreme cuddler – and every now and then, they can also be persuaded to be Spiderman in space. 
How to celebrate Grandparents Day, Wonderbly-style
Perhaps the grandparents you know enjoy a walk in the park, or a slap-up lunch with plenty of roast beef sandwiches. These things are always better shared (especially the sandwiches). But we believe nothing beats family story time. Three generations cuddling up together with a personalised book is a recipe for lifelong memories. And really, there's no better Grandparents Day gift than that.