In the hustle and bustle of family life, it's easy to forget there's a real-life superhero in your midst. She might not wear a cape, but mom is always ready to swoop in and save the day! Our sensational new story, My Mommy The Superhero, celebrates her super parenting powers in a beautifully illustrated keepsake. Find out why this personalized book is sweeping supermoms all over the world off their feet.
1. She's finally the star of a Wonderbly book!
For the first time ever in a Wonderbly book, moms can choose their own adventurous avatar to feature throughout the story. There are nine courageous characters to pick from, and each one is drawn by the superhumanly talented Josh Cleland.
2. You choose her super parenting powers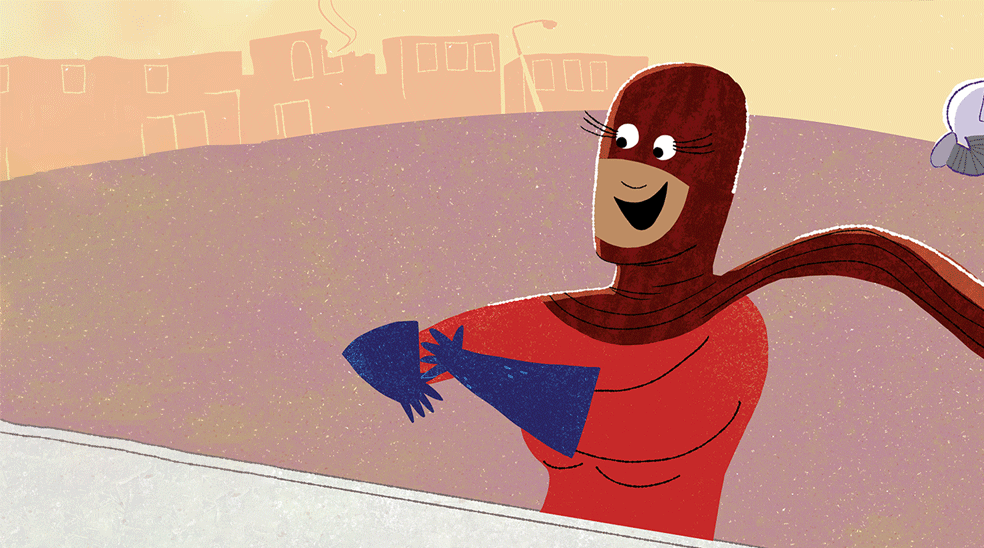 The personalization doesn't stop at mom's name and character – oh no! Select supermom's special qualities, and each one will become part of her unique story. There's a choice of superpowers for every mom, whether she's kind, funny, hardworking, practical, patient or clever.
3. The whole family features in her epic story
That's right, supermom's superfans can also feature in her book! Include up to four children to the story by adding their names and choosing their characters. Each kiddo will appear throughout the book, and on the front cover of mom's fantastic family adventure.
4. Puts your extraordinary love into words
Sometimes it's not easy to express just how much mom means to you, and how much you appreciate all she does for your family. By packing this book with personalized details, you can show her how incredible she is – and how enormously you all care.

5. Filled with wonderful words and incredible illustrations
Each page is packed with hilarious pictures by Josh Cleland – he's illustrated some of our most popular personalized books. And the fantastical story is written by bestselling author David Cadji-Newby, whose playful way with words will have mom beaming from ear to ear.
6. Add a special message for your real-life hero
Whether you're making her book as a birthday gift, Mother's Day present or a 'just because' treat, celebrate the occasion by adding your own personal message of love for your supermom. We'll print it on the first page, at no extra cost.
7. It's a keepsake she'll always hold close
This is a book mom will love reading over and over, with the kids by her side. Beautifully made from high quality paper, each book is totally unique to your supermom and her family. It's a gift she'll love for life, that will make her feel extraordinary.