It's easy to rebel against rules (especially if they involve early bedtimes, or eating your greens) but it takes bravery, determination, and inspiration to rebel against the status quo.
Our new personalized biography book Your Remarkable Rebels takes children on an extraordinary tour through history – meeting real-life role models and learning what it takes to stand up for your beliefs. It's a time-travelling, mind-blowing inspiration extravaganza!
1. You'll meet three remarkable rebels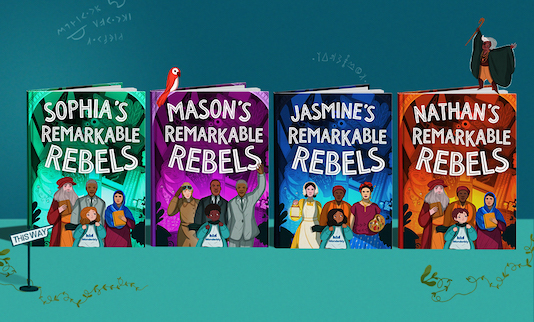 Inspire children with tales from history's greatest rulebreakers by choosing three remarkable rebels from a choice of eight, including Nelson Mandela, Harriet Tubman, and Malala Yousafzai. As if by magic your child appears alongside their heroes in the book, bringing the rebels' stories to life.
2. It's a revolutionary history book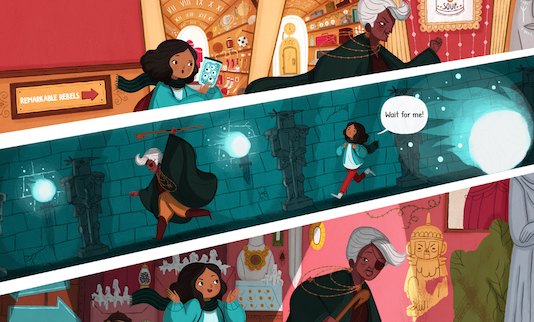 This isn't your average biography book – oh no! Your Remarkable Rebels is the perfect combination of education and entertainment, bringing fascinating facts together in a story that stars your child. It's totally immersive and completely captivating – rebellious readers will lose themselves for hours in the details.
3. Lessons that will stay with them for life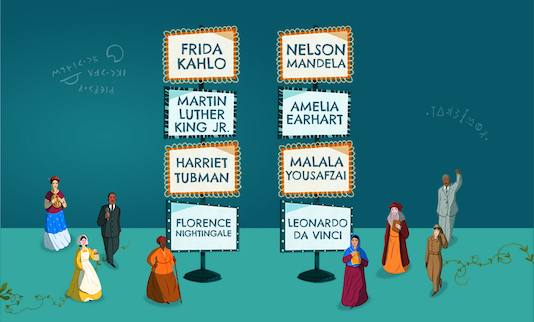 We've chosen every remarkable rebel for their heroism and impact on history, and in the story, each one passes on a special quality to a child. Choose from Martin Luther King Jnr's faith to Frida Kahlo's creativity, to create inspiring chapters in your child's unique rebel book.
4. Sparks curiosity and conversations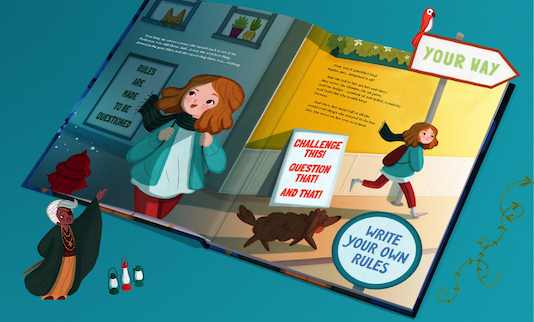 It can be tricky to find the right words to discuss big topics like racism, oppression, and feminism with growing kids, but this open-minded story can help. By showing young people what really happened, they'll begin to understand today's injustices – and how they can change tomorrow.
5. It's packed with fascinating facts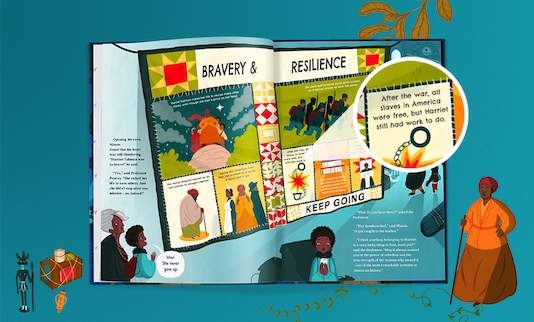 We've filled this book with historical details and informative tidbits to kickstart your child's curiosity – and bring the past to life. These totally true stories will make kids' heads explode: for example, did you know Martin Luther King Jr. was sent to prison 29 times?! Just wait until your child discovers that!
6. Your bookshelf, diversified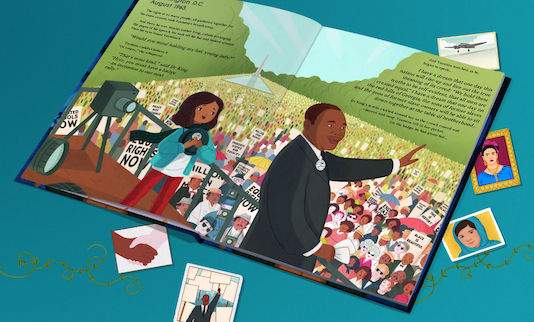 Filling your child's bookshelf with stories of heroes from different races, religions, and political backgrounds will boost their empathy – and help them understand people from all walks of life. Their minds will be broadened as they travel through time, from Nelson Mandela's South Africa to Frida Kahlo's Mexico.
7. Dazzling details and inspirational quotes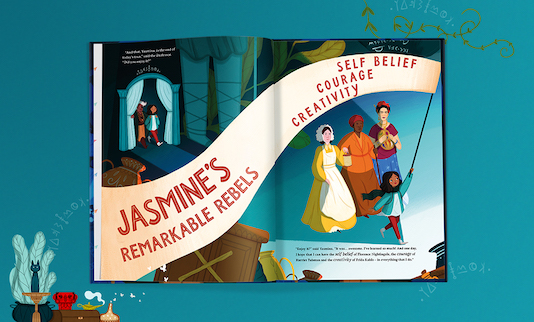 Our biography book is crammed with extraordinary personalization and breathtaking details – from your young hero's name and character throughout the story, to the banner of remarkable qualities they wave on the very last page. We've also chosen real-life quotes from every remarkable rebel that are sure to resonate with your young activist.
8. Share your own words of rebellious wisdom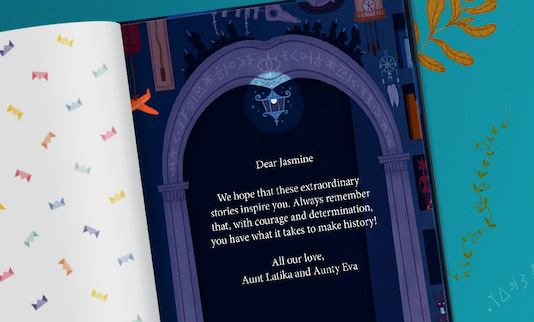 For an extra meaningful touch, you can add to the messages of bravery and determination from your historical heroes with a personalized dedication of your own. We'll print it on the very first page, to inspire your child for all the years ahead.