We believe school's about more than sums and spelling. For your child, it's about learning who you are and what you love doing. It's about opening your mind to the world around you and discovering the magic in everything.

Whether they're heading back to school with excitement in their eyes or butterflies in their bellies, help them embrace every new moment with our top pick of back to school books – packed with positive lessons for life. 
For that big first day
Preschool For You helps make their first day a little less scary and a little more magnificent. From their early morning routine to a fun-packed time at nursery, this uplifting story helps build your little one's confidence. Plus, it reassures them you'll be there to pick them up at the end of every exciting day. The perfect back to school book for preschool, ages 0-4.
Help them become spelling superstars
ABCs aren't just for the classroom, supercharge your child's learning journey with this amazingly personalized ABC For You book. Full of beautiful illustrations and hilarious characters, it's a tremendously fun way to help boost your little one's literacy skills at home. 
Preschool kids aged 0-4 will love it.

Show them how brave they can be
Help them embrace the new school year with Lost My Name, a magical story of self-discovery! This enchanting story takes your child on a journey to search for the letters of their name. Along the way, they find they're stronger and braver than they ever thought. Perfect for kindergarten and beyond, ages 0-8.
Boost their curiosity with magnificent facts
Are you faster than a cheetah? Can you jump higher than a kangaroo? How many yous would it take to lift a gorilla? Blow their marvelous little minds with over 100 fantastic animal facts in our brand new How Many Yous Make a Hippo. Super fun and educational, kids will  love sharing their amazing new knowledge with friends. Great for kindergarten, ages 4-6. 
Help them believe in the kind, courageous person they are
Numbers and ABCs will only get them so far in life, teaching them kindness, bravery, curiosity, determination, respect and honesty will help shape the amazing person they'll grow up to be. The Wondrous Road Ahead is a positively empowering story that celebrates the individual strengths every child has within. Perfect for ages 0-8.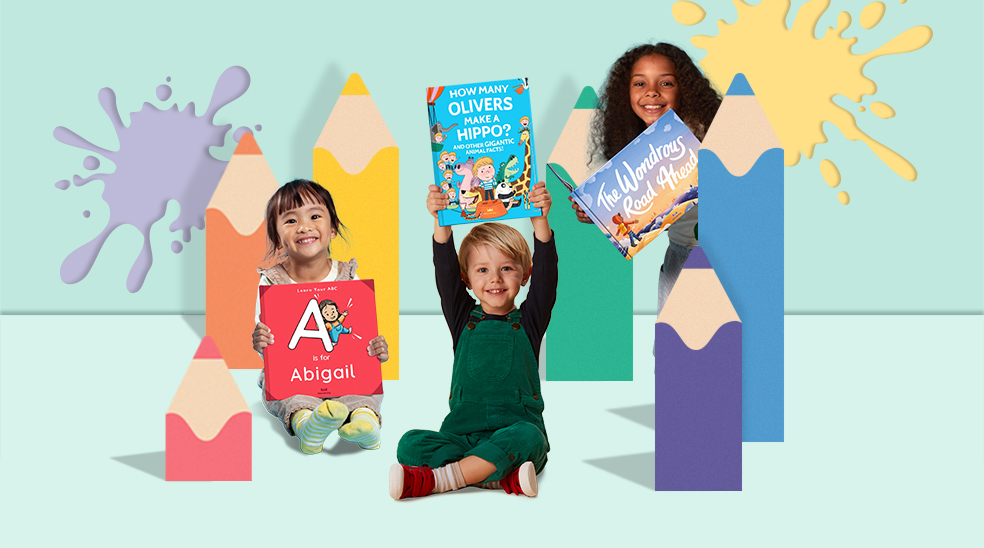 Send their imaginations soaring
Another normal day at school… or is it? Really Wild School is a hilarious story that sees a mysterious zookeeper transform your child's entire class into a magical menagerie! You can include up to four friends and a teacher, making it the ultimate back to school book. Best for ages 3-6.
So much fun, they won't realise they're reading!
Fantastic for reluctant readers, Where Are You? is a personalized search-and-find adventure where your child must look for… themselves! As they travel through different worlds, they learn they have the potential to become anything in the universe they want. What does your little go-getter want to be? Great for ages 4-10. 
The cuddliest, coziest end to a busy school day
A fun day of school adventures can sometimes play havoc with their bedtime routine. Our Bedtime For You book helps send sleepy little ones off to dreamland until morning. So they can wake up bright-eyed and bushy-tailed for another fun day of learning. Perfect for toddlers and nursery children, ages 0-4.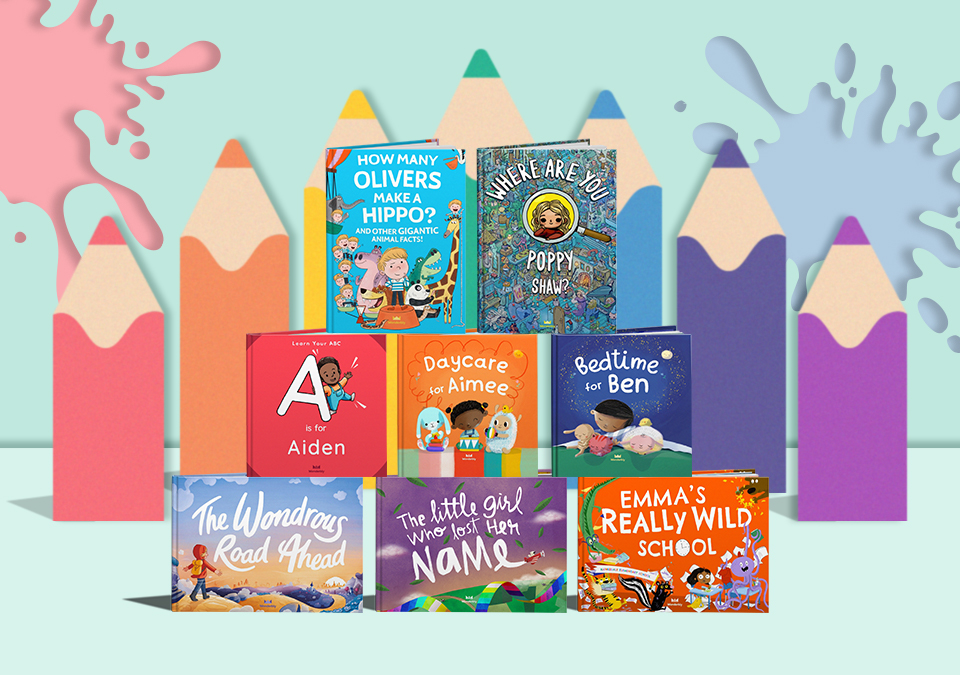 A bit about Wonderbly
We're Wonderbly, the Children's Publisher of the Year. We make the world's finest personalised books, and have so far delighted over six million children with our unique stories. From birthday books to newborn books, our mission is to inspire as many children as possible, by turning them into the hero of their own story.