Here's a crafty way to encourage little ones to transform their trash into green-fingered treasure. All it takes to create these cheeky plant pot characters is a few plastic bottles, and a lick of paint. It's a delightful DIY activity that teaches kids to be kind to our planet! 
PS you'll need scissors for this project – so make sure little ones stay supervised.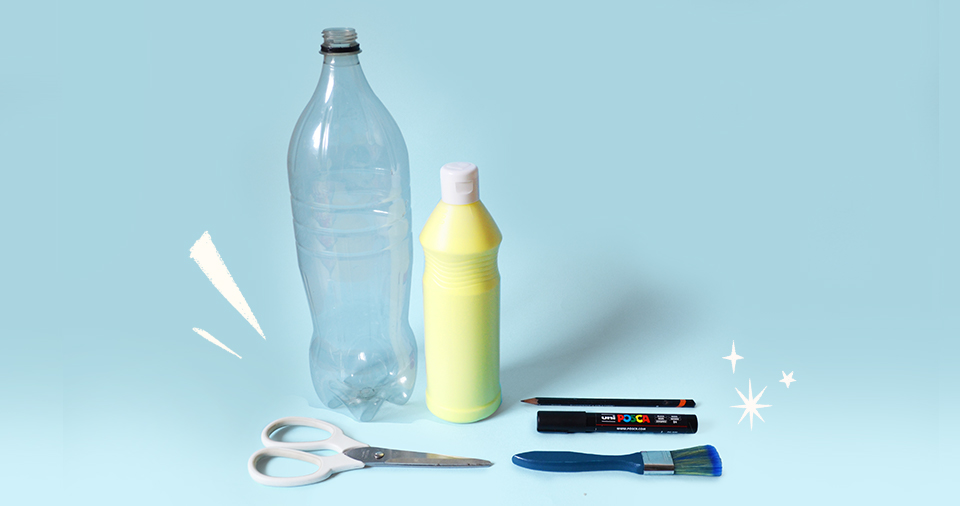 You will need:
Scissors 

A pencil

A black pen or marker  

Plastic bottles (in plenty of different shapes and sizes)

Paintbrush and paints (choose your favourite colours – we prefer pastels)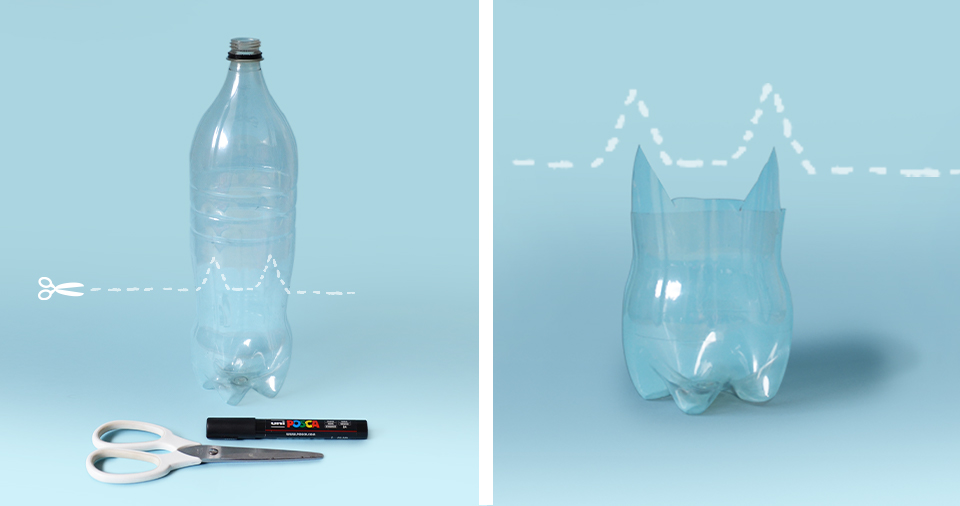 Step one
Remove any labels, and use a pencil to draw the outline of your character on your bottle – don't forget to include their ears! 
Step two
Cut around the outline with scissors (get a grown up to do this bit).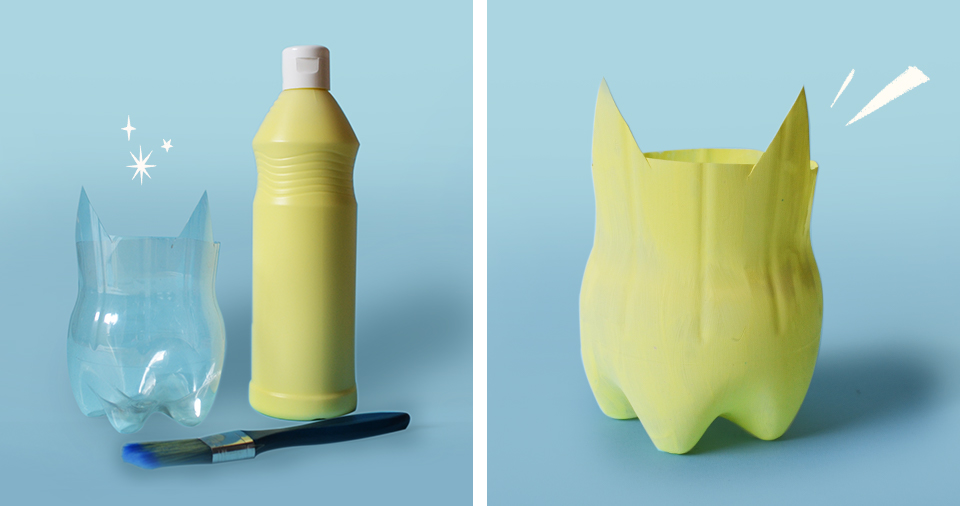 Step three
Ready to get painting? Pick your favorite colors, and give each bottle a nice even coat of paint. 
Step four
Set your bottles aside to dry and take a little break. This is the perfect time to settle down with a Wonderbly story!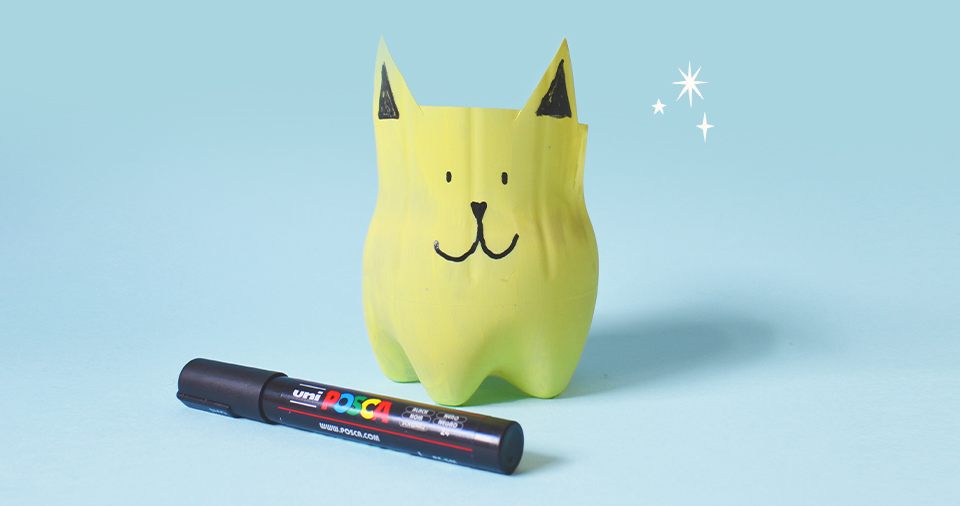 Step five
Once the paint is completely dry, it's time to get creative. Use your black pen to draw friendly faces on your plant pots. Add big smiles, some whiskers or even a few freckles – whatever takes your fancy. 
Step six
Now you're ready to plant some seeds or repot your houseplants into your plant pot pals. Make sure to give them some water, and watch carefully as they start to grow!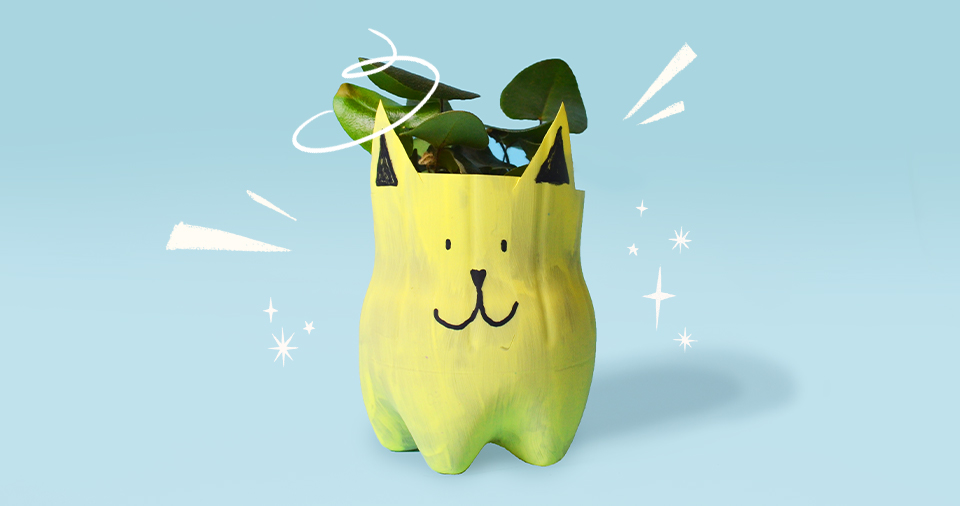 The green-fingered fun doesn't stop there – why not upcycle containers like yogurt pots or egg boxes into plant pots, too? We love crafting everyday objects into imaginative activities, especially when it helps save the planet at the same time! 
Who made this fantastic crafting blog?
Hello, we're Wonderbly. We create meaningful, magical personalized books which let children imagine themselves doing extraordinary things. From stories of self discovery to tales of friendship and adventure, our books help prepare children for every chapter of their life ahead. We've sold over 6 million books in over 150 countries, making bedtime stories more magical for millions of kids and their grown-ups.
We hope this upcycling blog inspires kids to get creative, and be kind to their environment. Whatever you end up making together, nothing beats quality crafting time with your little ones.