Astonished faces at the ready. We're about to show you how to send your crayons (invisibly) through the air to color in a drawing without even touching it. Yep, that's right. We call it Rainbow Teleportation, and it's the most wizardly, most convenient way to do your coloring.
You will need:
a small pack of crayons (with a window)
kitchen knife
tape
magic wand
a little helper
Let's do some Rainbow Teleportation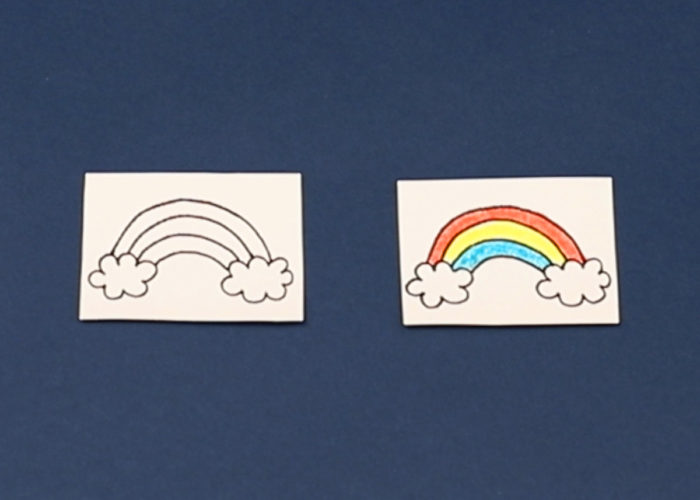 Step 1
Draw two identical drawings and color one of them in. We've gone for the classic (horizontal) rainbow, but you can get as artsy as you like.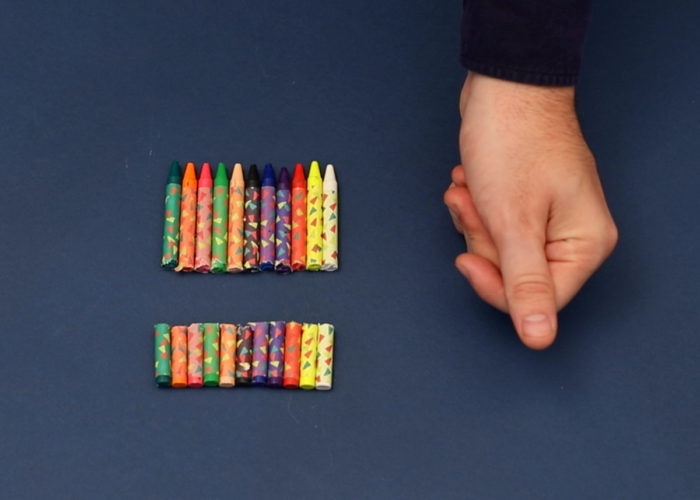 Step 2
Using a kitchen knife, cut off the bottoms of your crayons. (If they complain, say you'll stick them back together later.) Make sure your mini crayons are at least the same height as the window on your crayon box.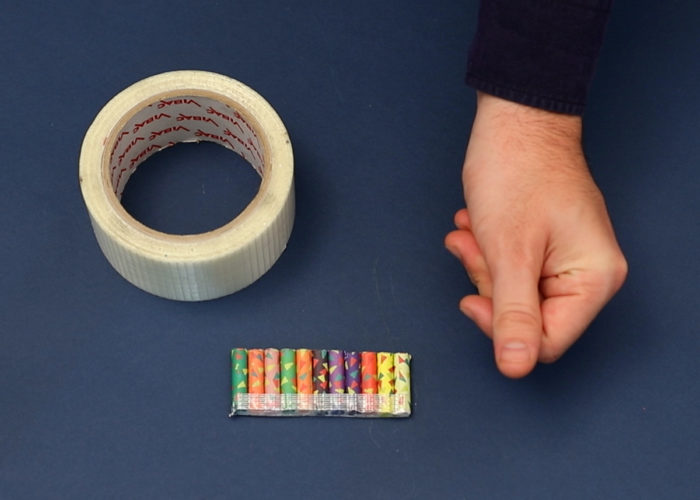 Step 3
Keeping them in a straight well-behaved line, tape your mini crayons together. Fight the urge to use them as a giant rainbow crayon…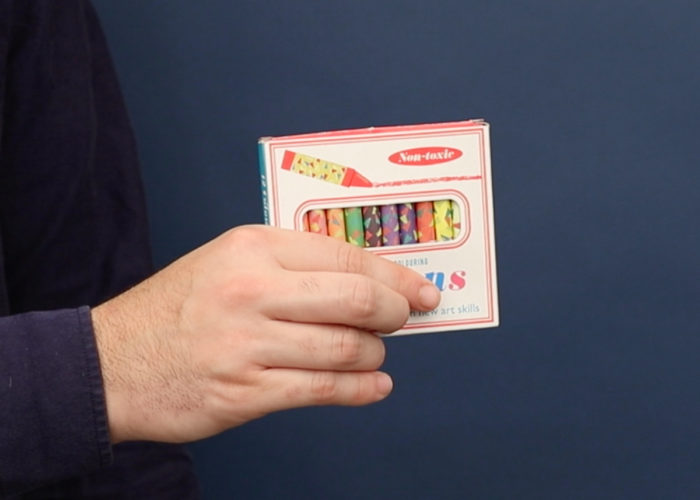 Step 4
Put your mini taped crayons back in the box, behind the window. Hold up the box, gripping it to keep the crayons in place.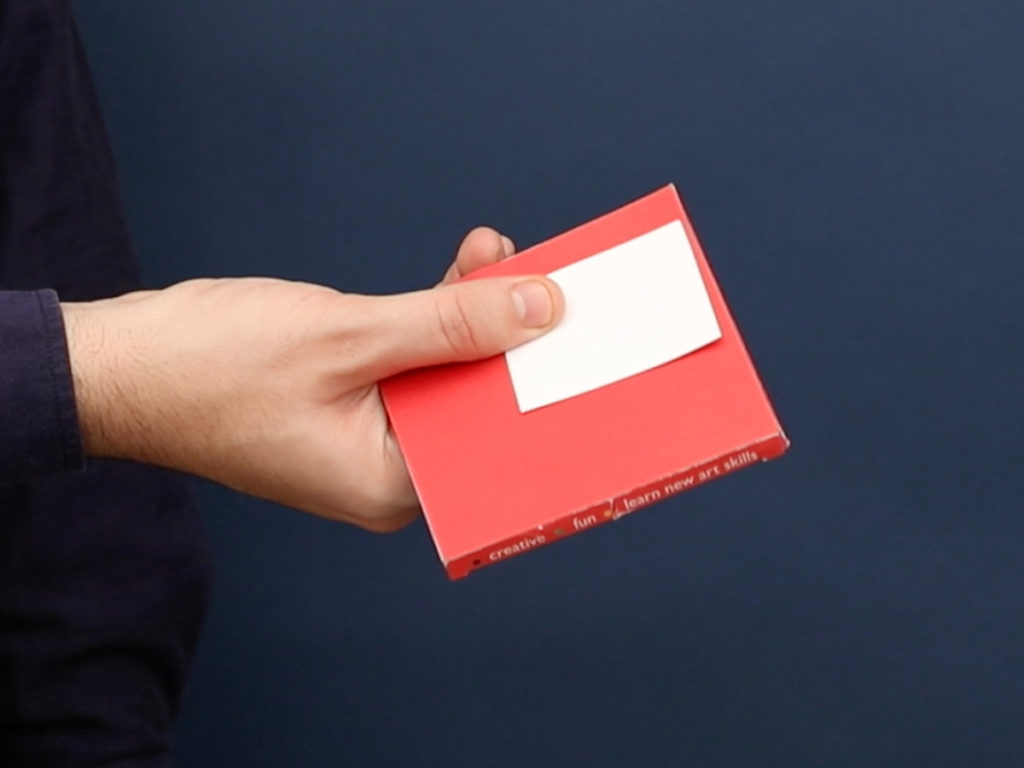 Step 5
Hold your colored-in drawing behind the box. Feel like a real magician yet? (You should. This is gonna blow their socks off…)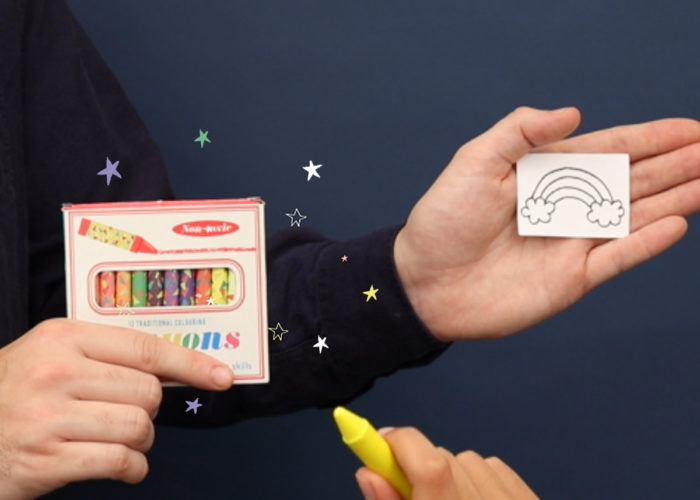 Step 6
Hold the black-and-white drawing in your other hand. Brace yourself, then ask your little helper to cast a Rainbow Teleportation spell. Alacazam!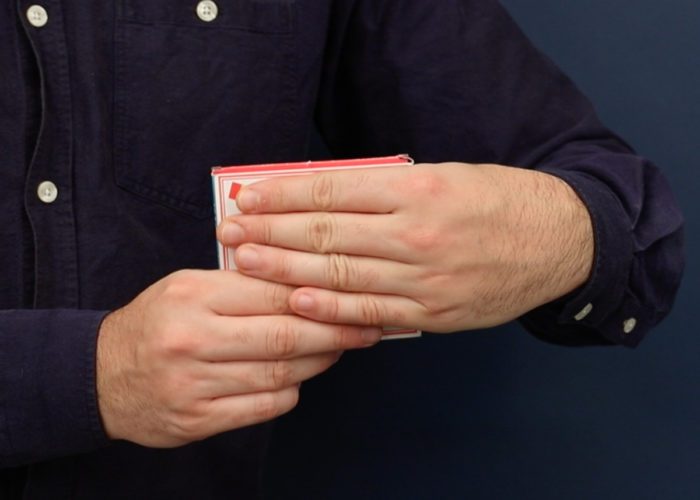 Step 7
Covering the front of the box with one hand, release your grip on the box to let the crayons drop down.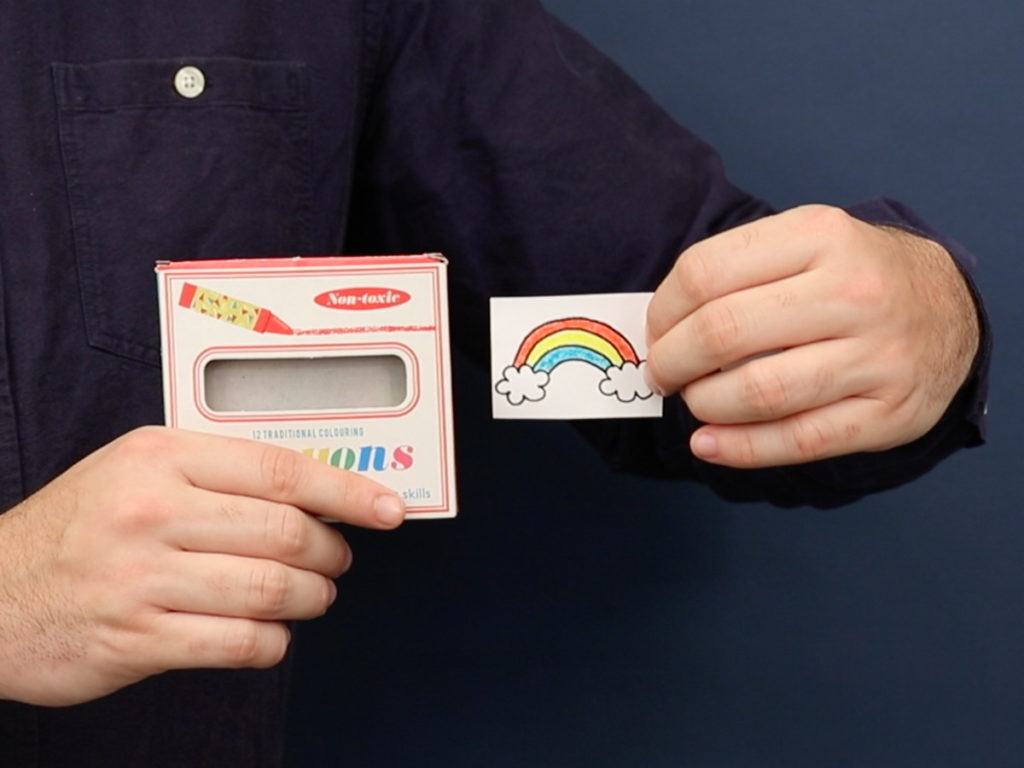 Step 8
As you withdraw your hand, grab the colored-in drawing from behind the box (keeping the black-and-white drawing hidden in your palm). *THUNK* That's the sound of a jaw hitting the floor.
And that's how we do it!
Tee hee! Give the colored-in drawing to your astonished little helper to examine for themselves. You can teach them the trick to show their friends (or guard it forever under lock and key).
Ready for some more magic?
Keep the astonishment well and truly afloat with our much-loved personalized children's book, The Little Boy or Girl Who Lost Their Name.