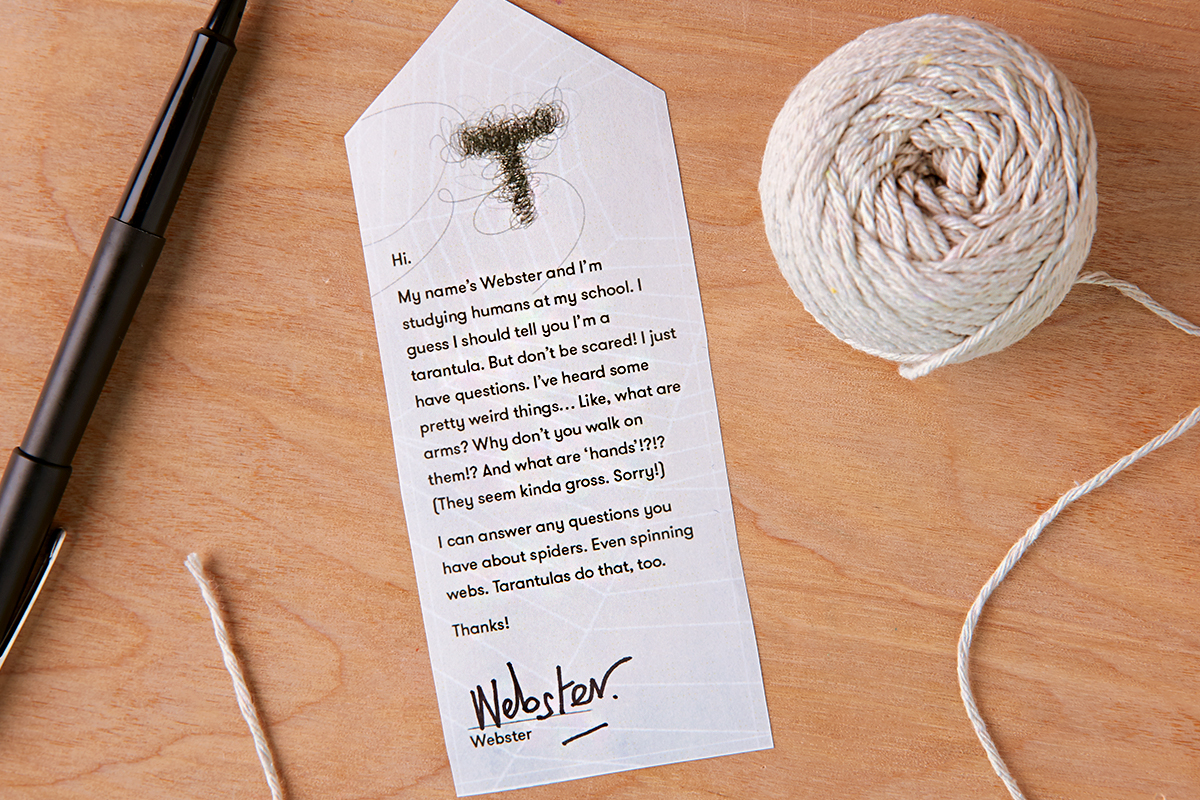 When a curious tarantula isn't getting the info he needs for his test on Humans, he writes to some children to find out more. So spins the tale behind this charming activity.
We've made three tiny letters for you to suspend in spidery locations for wandering hands to find. Just print out the templates to get started. And feel free to get writing as Webster: there's a blank letter readymade for you to channel your inner arachnid. Let's get gangly!
You will need:
printer
scissors
pen
string
(spider puns)
Make your tarantula pen pal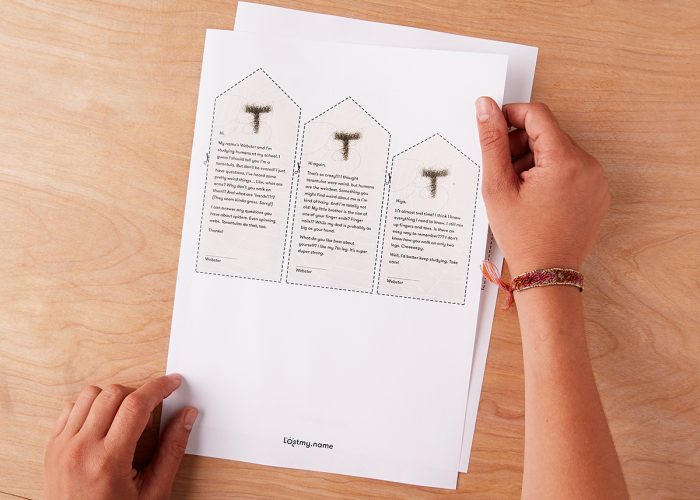 Step 1
Print the template for your special mini mail.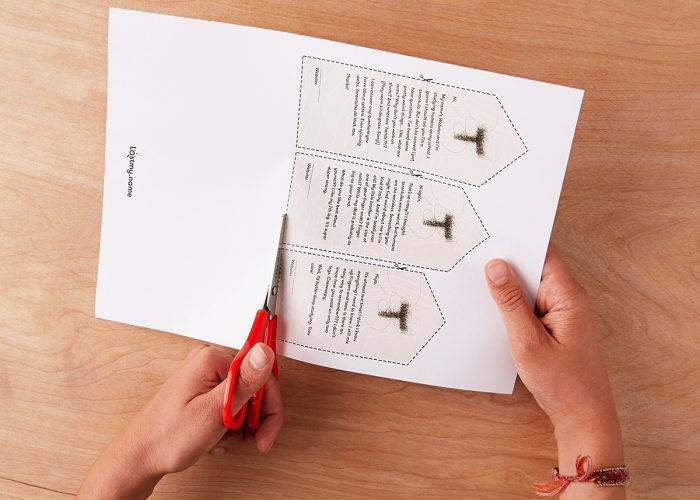 Step 2
Cut out the first letter.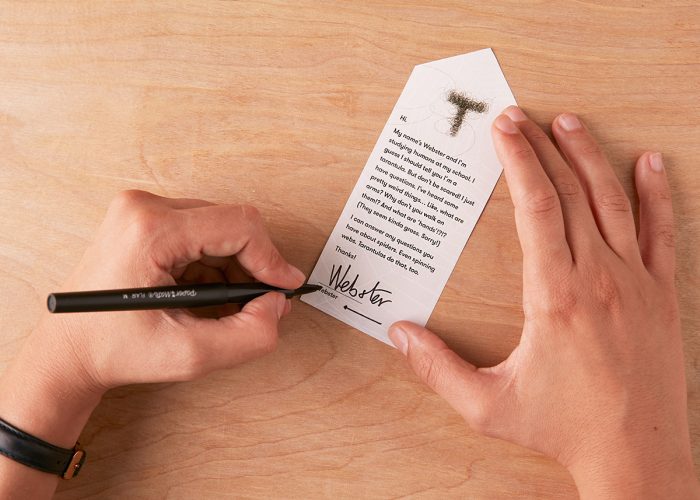 Step 3
Sign "Webster" at the bottom of the letter. (Try to write as if you have eight hands.)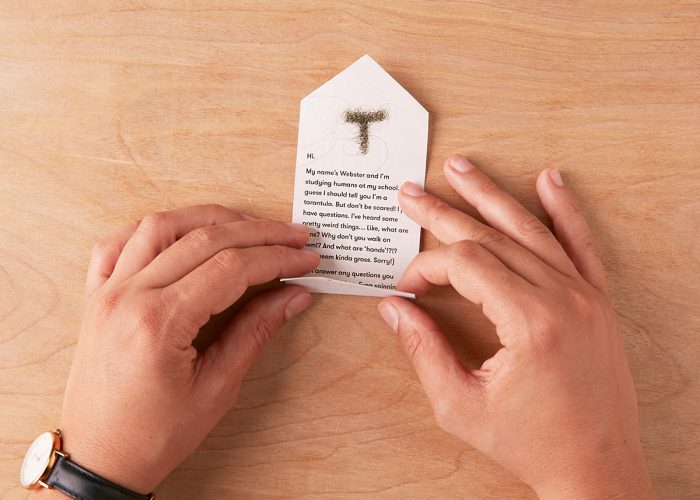 Step 4
Fold the letter to form a little envelope shape. One fold, two folds, done!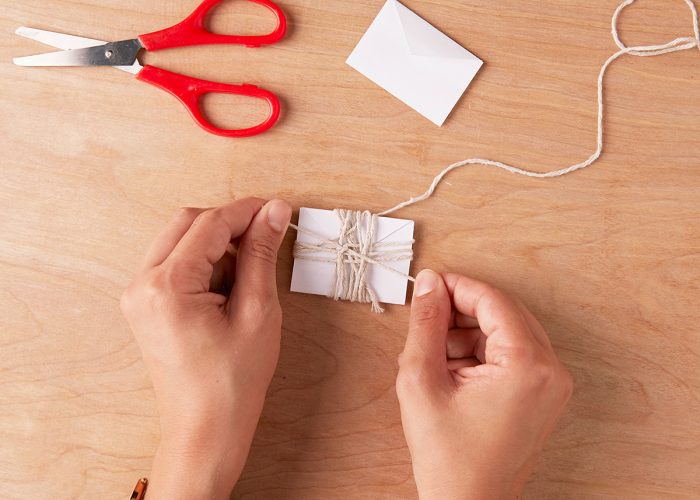 Step 5
Wind plenty of thread around the letter to make it look like it's been sealed by a spider.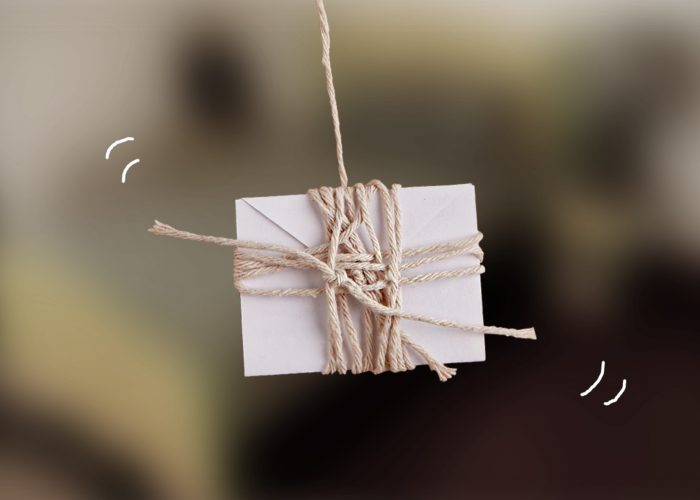 Step 6
Now time for the magic… Hang your letter somewhere in the house for the little ones to find. Mwahahaaa!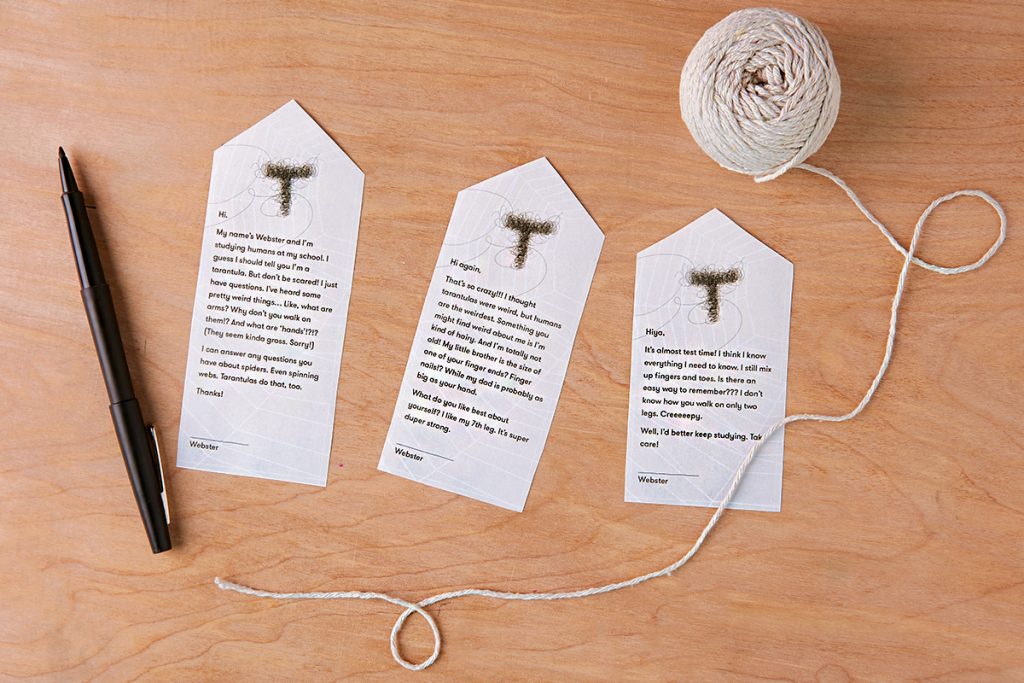 Who made this?
We're Wonderbly. When we're not chatting with bugs, we're making beautiful personalized children's books. And if your child's name has a T in it, they might just meet something eight-eyed and friendly.