Unicorns love water (and posing for pictures)
Here's a step-by-step to draw a unicorn in its natural habitat – a wading pool. Usually unicorns are shown in forests, but how many have you seen there? Exactly.
You will need:
Pens or Crayons
Paper
Belief in magic Step 1
Let's draw a Unicorn! We'll begin with the head, which is always a good place to start. Ours looks like a slightly rounded brick with one end shaved off.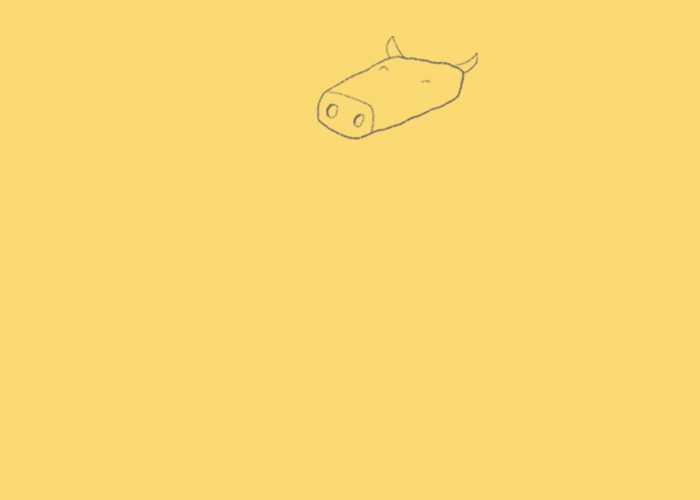 Step 2
A curve at the front forms the nose, then add two circles for nostrils. A couple of orange slices at the back become ears, and quick lines show two smiling eyes.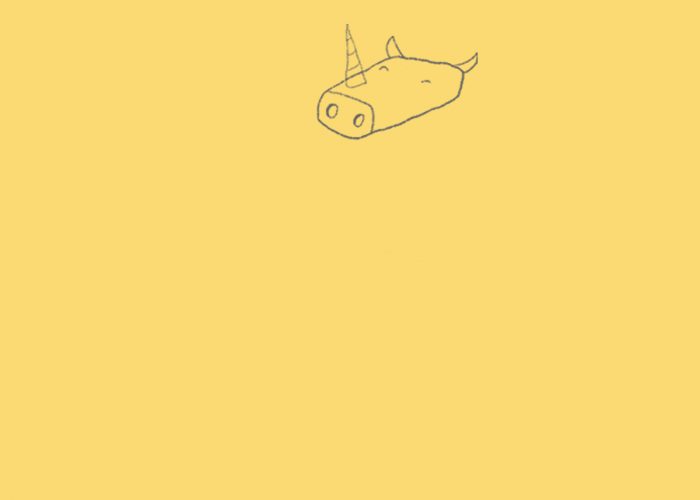 Step 3
What is a Unicorn without its horn? A horse. We don't want a horse, as lovely as they are, so make that horn really stand out.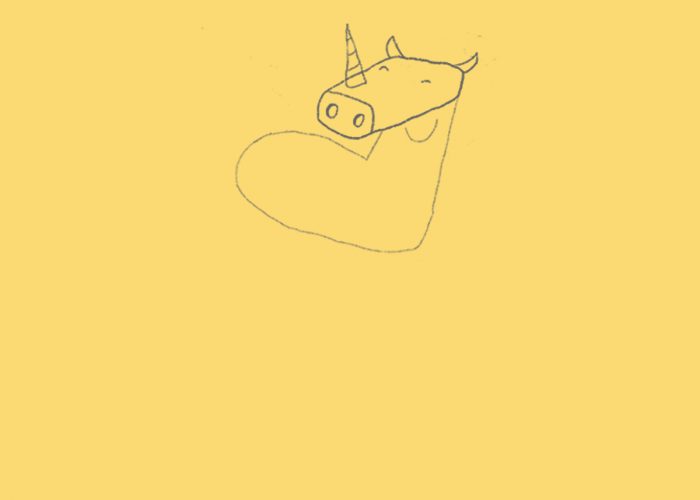 Step 4
Unicorn's body is like a big arm flexing its bicep. And let's add a smile to go with those eyes.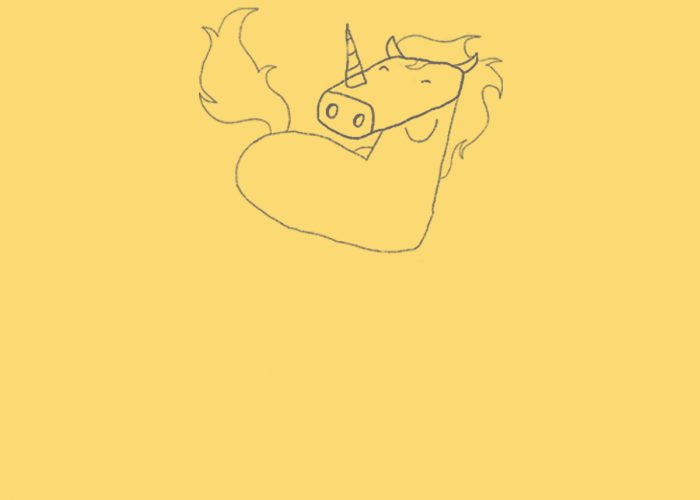 Step 5
The only thing Unicorns like as much as their horns is their hair. So go for truly luxurious locks, hair like billowing flames being blown by the wind.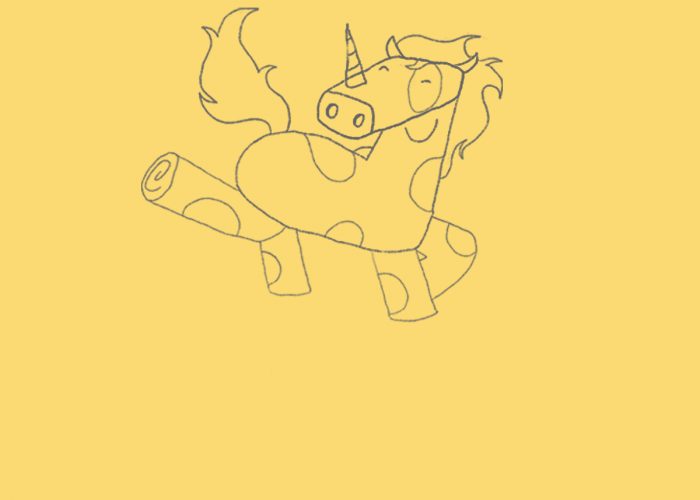 Step 6
Now add legs ready for splashing about in a pool. Make the standing ones about half the height of the body. Kick the back one out. Curve the front one like its ready to spring. And while you're at it, why not add a few polka dots?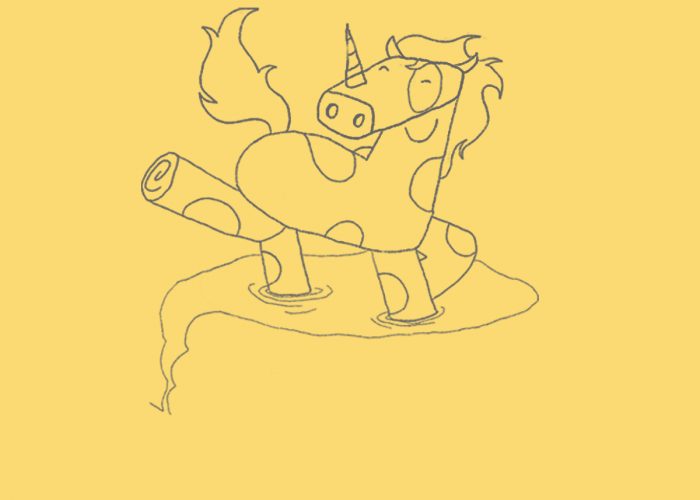 Step 7
We're going to draw the water in the pool first. Make it look like a bit too much syrup on a stack of fluffy pancakes, with some dripping off the side in three short bounces.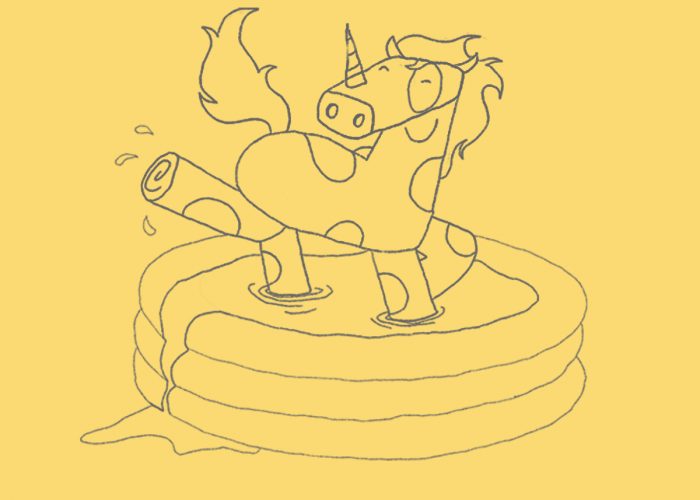 Step 8
In fact, the pool basically IS a stack of pancakes. Just draw rings around the water, joining each "pancake" at the edges. Finish off the drawing with a bit of water on the ground.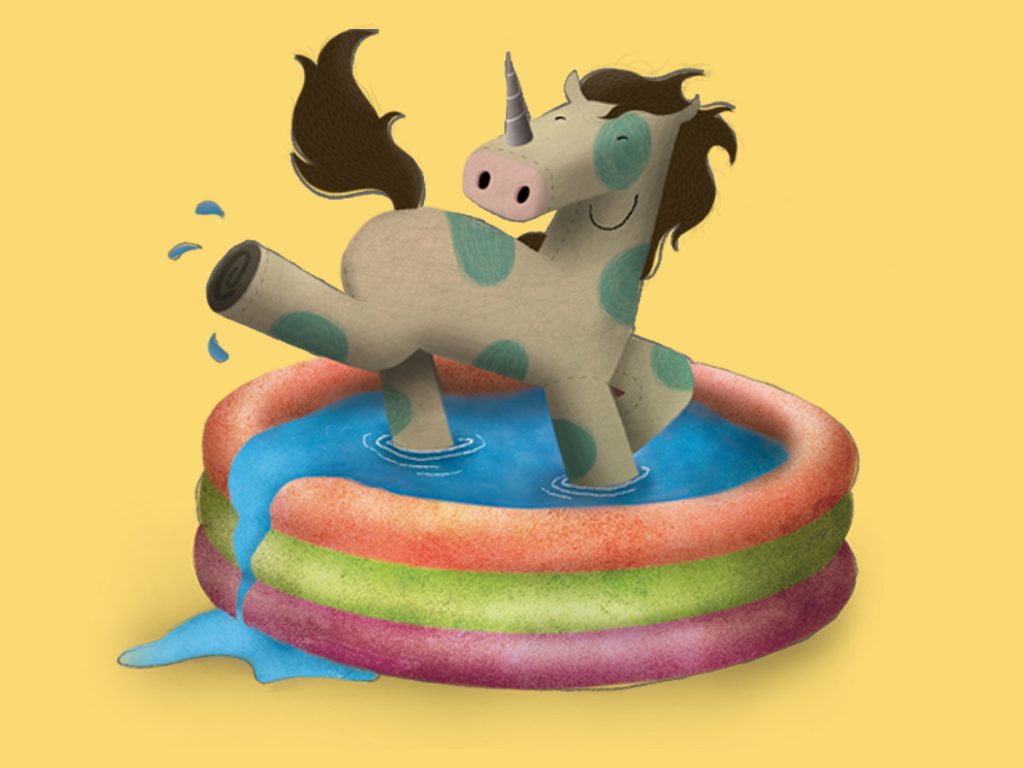 Step 9 – Coloring time
Nothing left to do but color it in. Some people think unicorns have to be white, but where's the fun in that? Make Unicorn any colors you want.
How to meet Unicorn
Unicorn is just one of the characters in The Little Boy/Girl Who Lost Their Name,our best selling personalized picture book. In the story, it offers the protagonist the letter U for Unicorn. So children named Ursula, Gunther, Luciana and Lucas will get to meet it in their books.