Knock knock, whoooooo's there…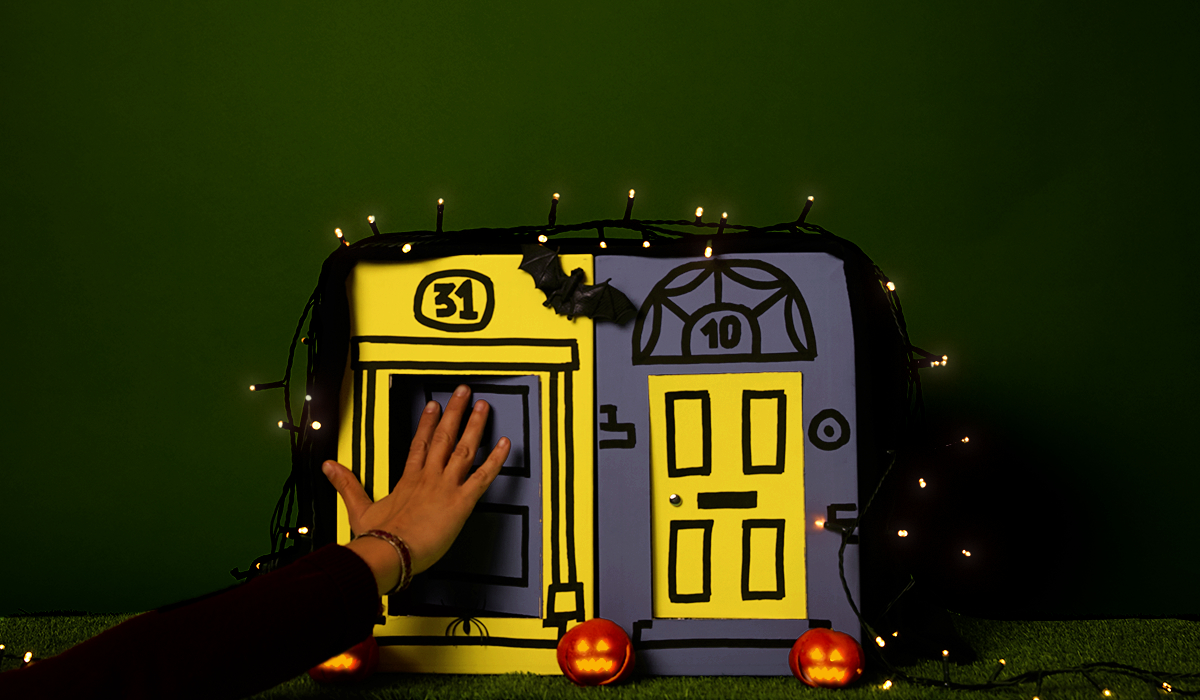 Kids love trick-or-treating. But sometimes it rains, or the neighbours pretend to be out. So here's a miniature, sensory trick-or-treat activity you can make and play safely at home. Two doorways: one leads to a trick and the other to a treat.
Will your little visitor get a chocolate or an eyeball? It's a shifty fifty-fifty. You'll find eight simple steps below on how to build your doorways.