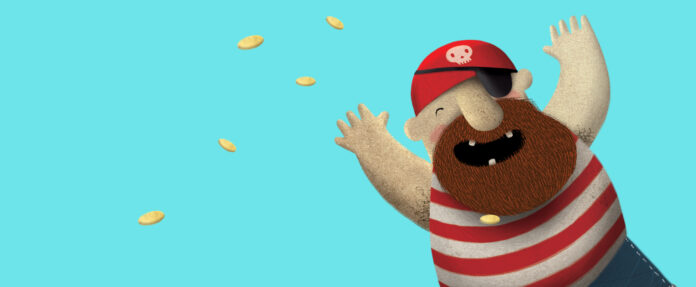 How do you become the best pirate you can possibly be? Treasure-hiding skills, patchproof spatial awareness and confidence on one leg make for a good start. Coach your little swashbucklers to gold in the time-honoured Aaaarlympics with our pirate party games!
Download the Pirates Aaaarlympics
Since a really long time ago (probably), The Aaaarlympic Games has seen pirates from the world's oceans gather together to celebrate their sporting prowess. Now you can join them.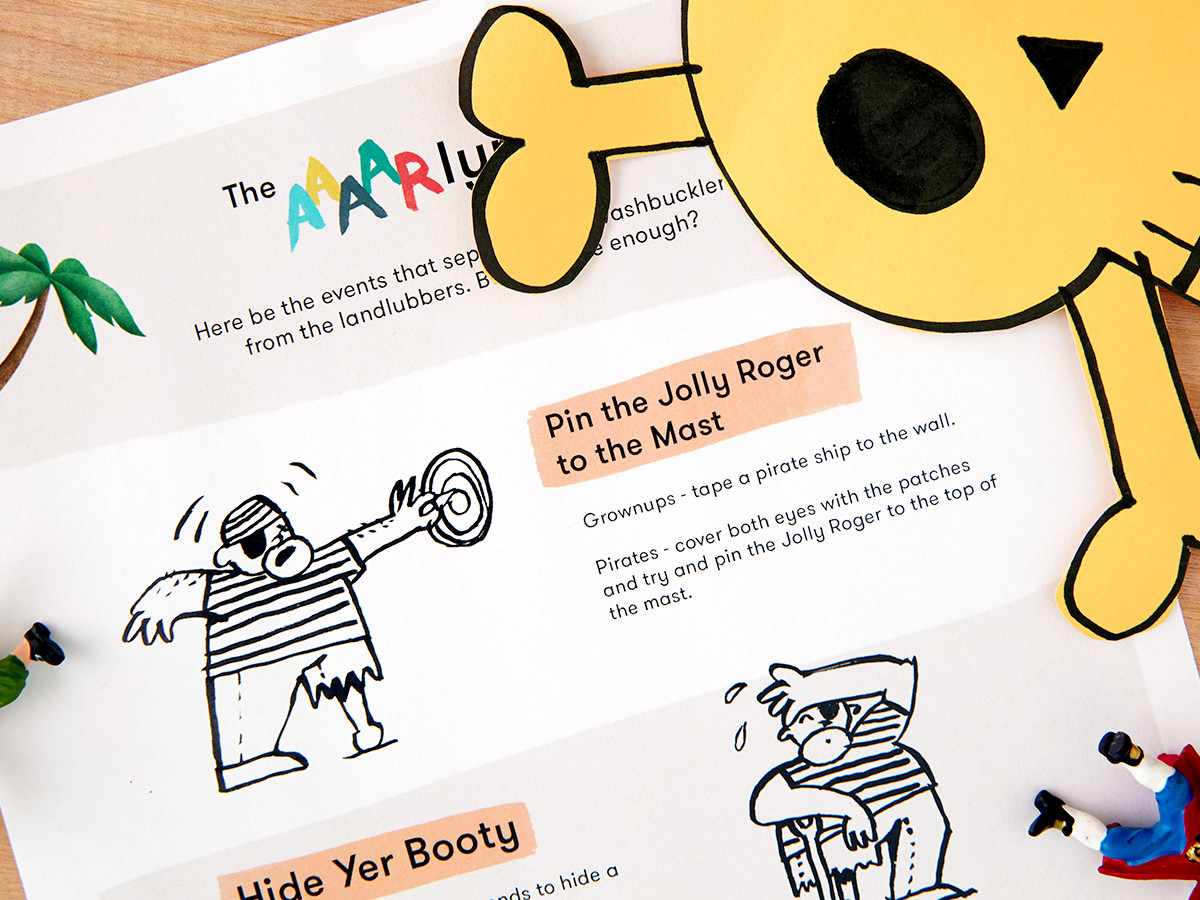 We've created a simple activity sheet to challenge your little one(s) in three classic events: Hide Yer Booty, Pin The Jolly Roger To The Mast and The 10 Leagues Peg Leg Drill. Colossal fun with one buccaneer and perfect for a pirate-themed party.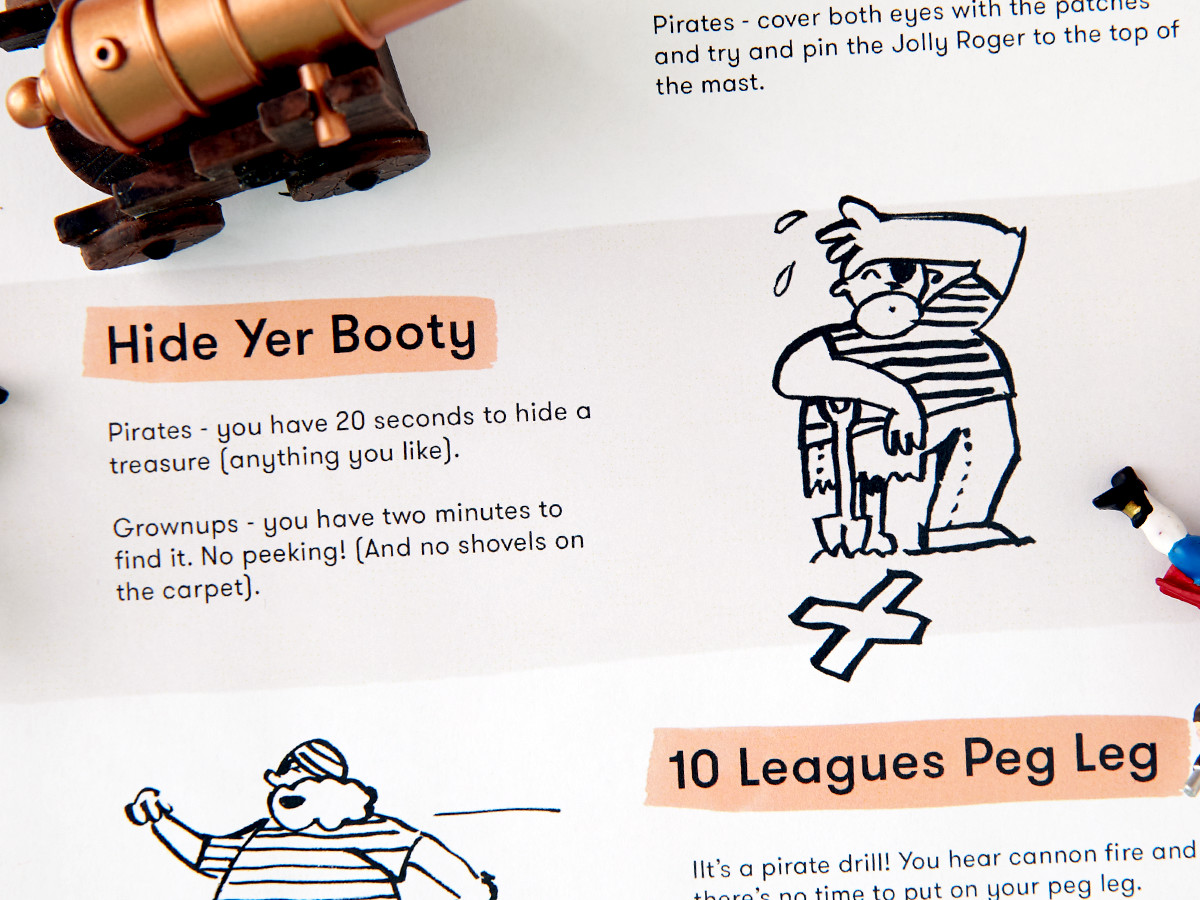 Oh and every aaaarthlete wins gold at these Games (because pirates don't bother with silver and bronze). You can kit out your medal ceremony with our supersized cutout doubloons. Have fun Old Salt!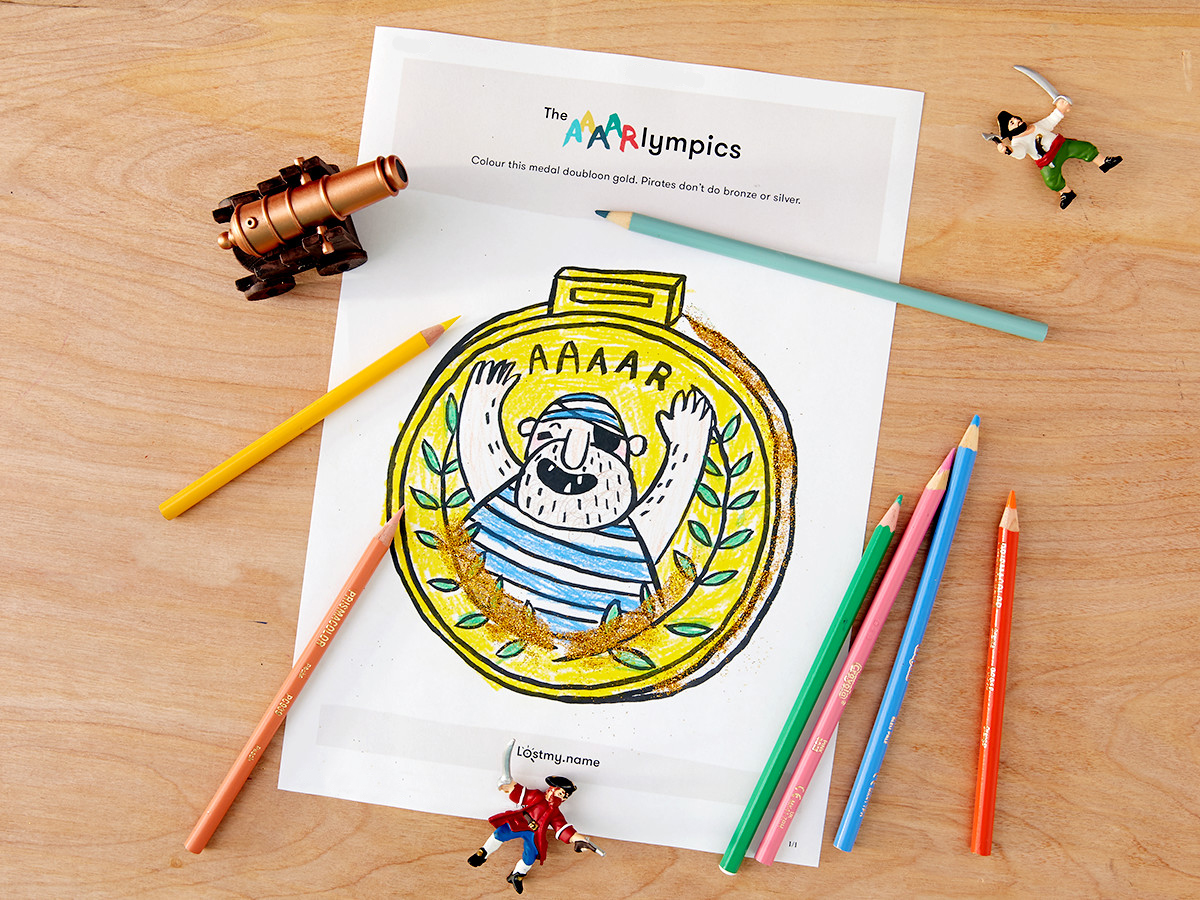 Download the Pirates Aaaarlympics
We're Wonderbly. When we're not conserving high-seas culture we make very special, personalised children's books. And if your child has an X in their name, they might just meet a helpful pirate with a map.