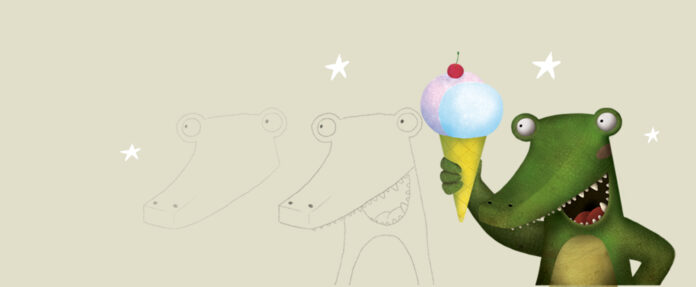 Our Alligator is a friendly sort. And unlike other alligators he only eats ice cream. Want to draw this cheerful chap? Just follow the instructions below.
Learn how to draw an Alligator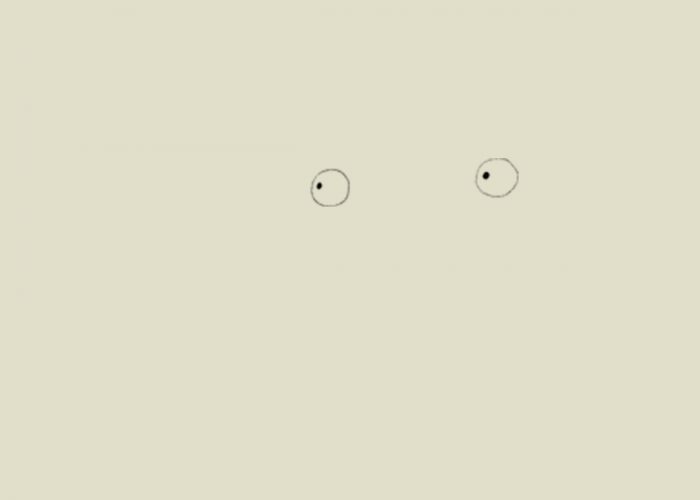 Step 1
Alligator is about to enjoy a rather large ice cream cone. So draw two very excited eyes looking to the left, which is where you'll put that delicious ice cream in a few moments.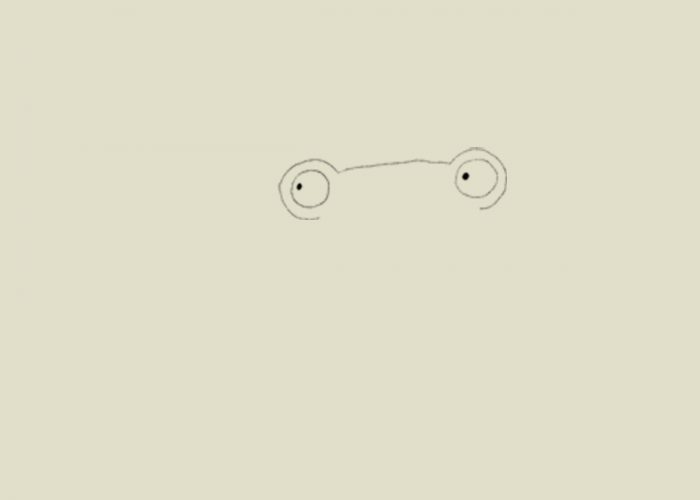 Step 2
Let's add the top of Alligator's head by tracing the eyes and joining the line up horizontally. It should look like an old-fashioned telephone, or one half of a bone.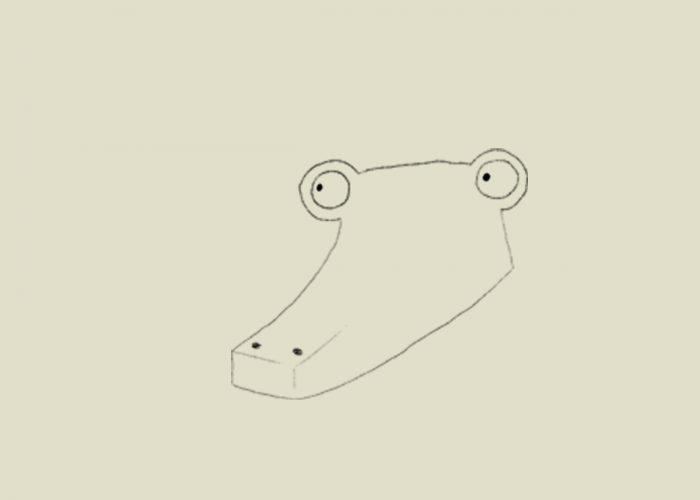 Step 3
The snout looks like a ramp, or a door wedge with a small curb that you can make with three simple lines to show the corner. Add two dots for nostrils just on top of the curb.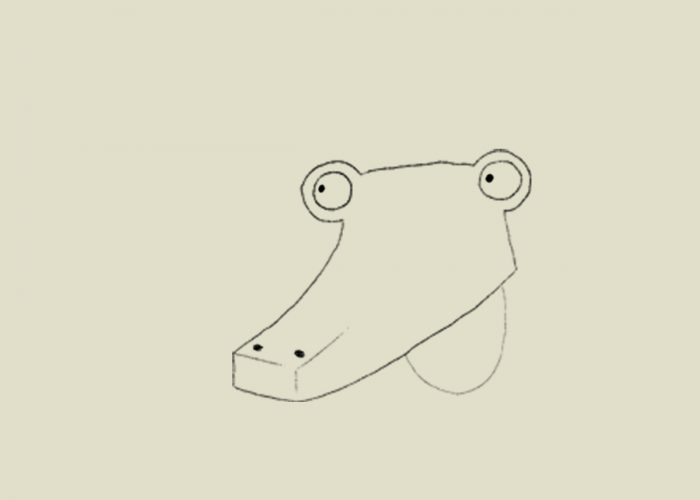 Step 4
The best place for ice cream is your mouth and Alligator has a big one. Just add a curved line under the snout.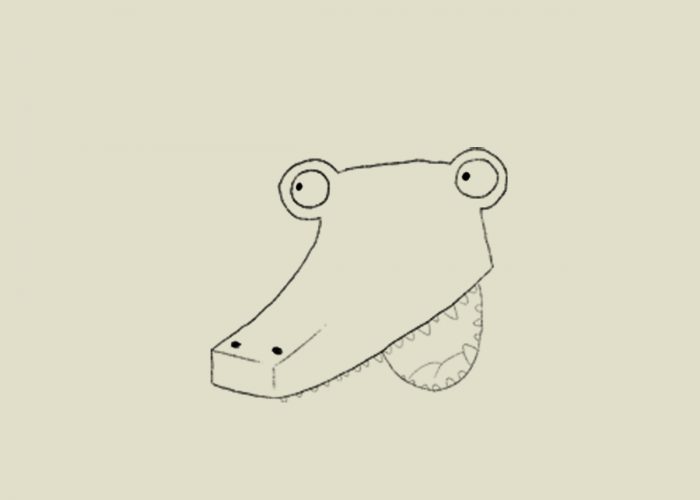 Step 5
Now add a top and bottom row of teeth (Alligator is especially proud of these teeth, so make sure to draw lots). You can also add a tongue, essential for full ice cream pleasure. Do this with two curved lines like the edge of a cloud.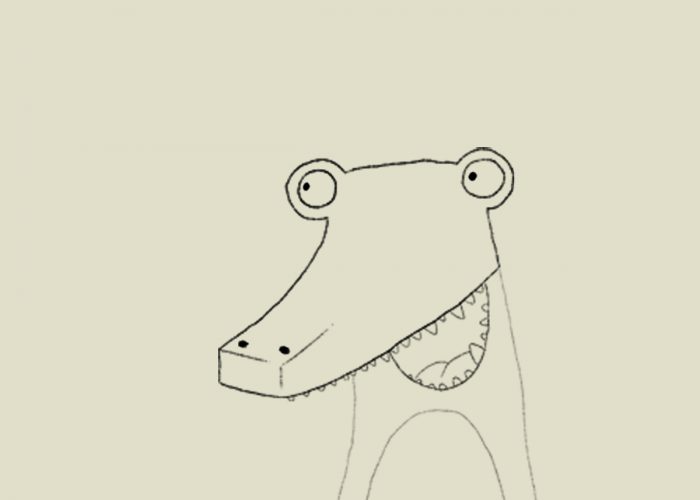 Step 6
We're just drawing the top of Alligator, so you draw a couple of lines to mark out his top half – one line should come from the back of the jaw and the other from half way between Alligator's mouth and front teeth. Draw a nice round patch on the front, like the top half of an egg.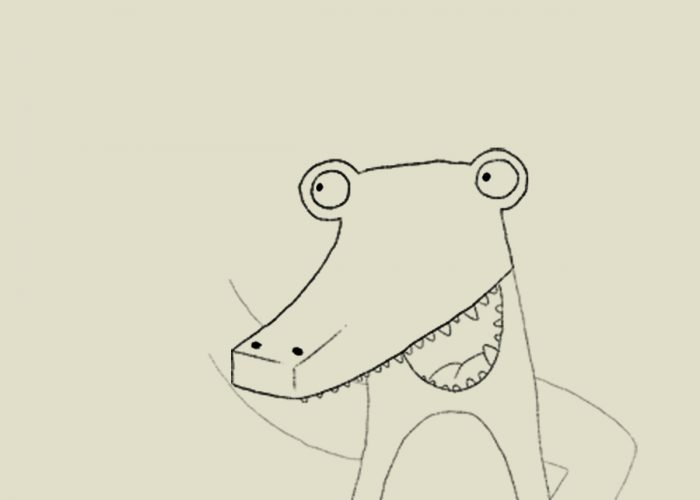 Step 7
Now for the arms. One bends out and downwards as though a hand is on its hip. The other curves up behind the snout in a gesture of scrumptious triumph.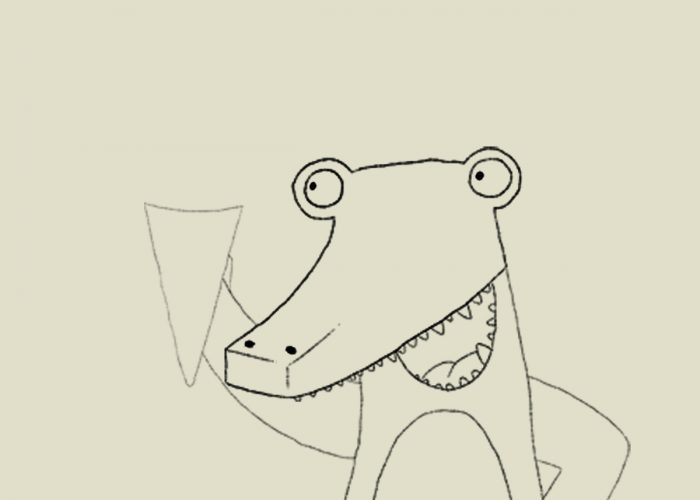 Step 8
Alright, it's the all-important cone. Take your time here, because this cone is going to hold that ice cream. It must be strong. It must be of a good size. It should look a bit like an upside down party hat.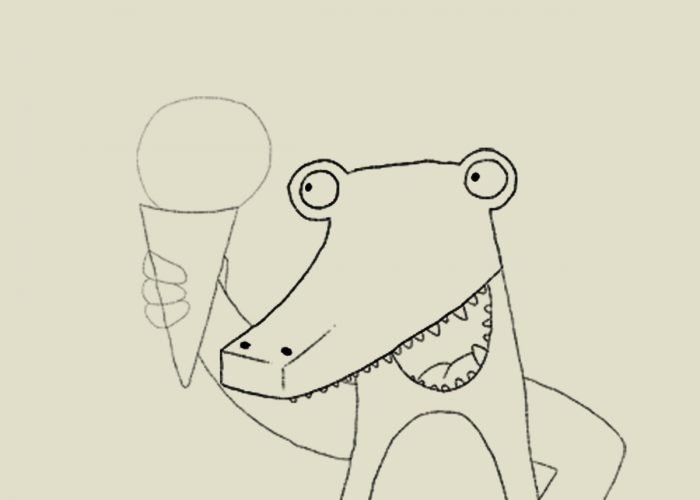 Step 9
Alligator needs to have a firm grip, so add three fingers like a stack of pebbles, right in the middle of the left hand side of the cone. And finally, the big moment – that glorious ice cream! Put a nice round scoop on top, but maybe start small because…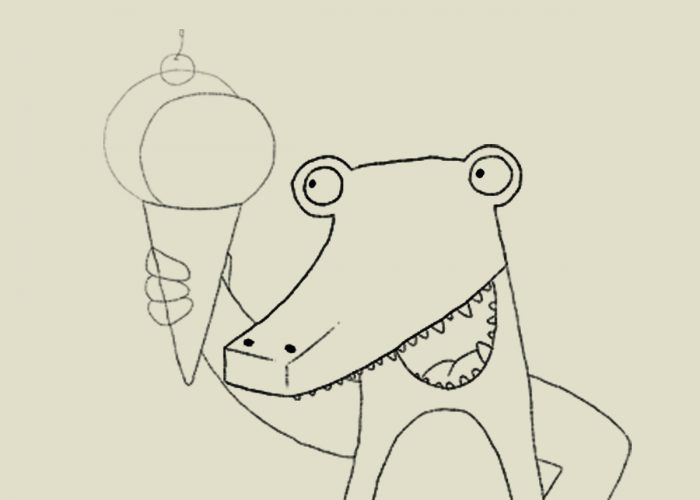 Step 10
…there's another scoop! In fact, you can add as many as you want. We've gone for two to avoid a tummy ache, but couldn't resist adding a cherry on top. You can add as many as you think Alligator can handle.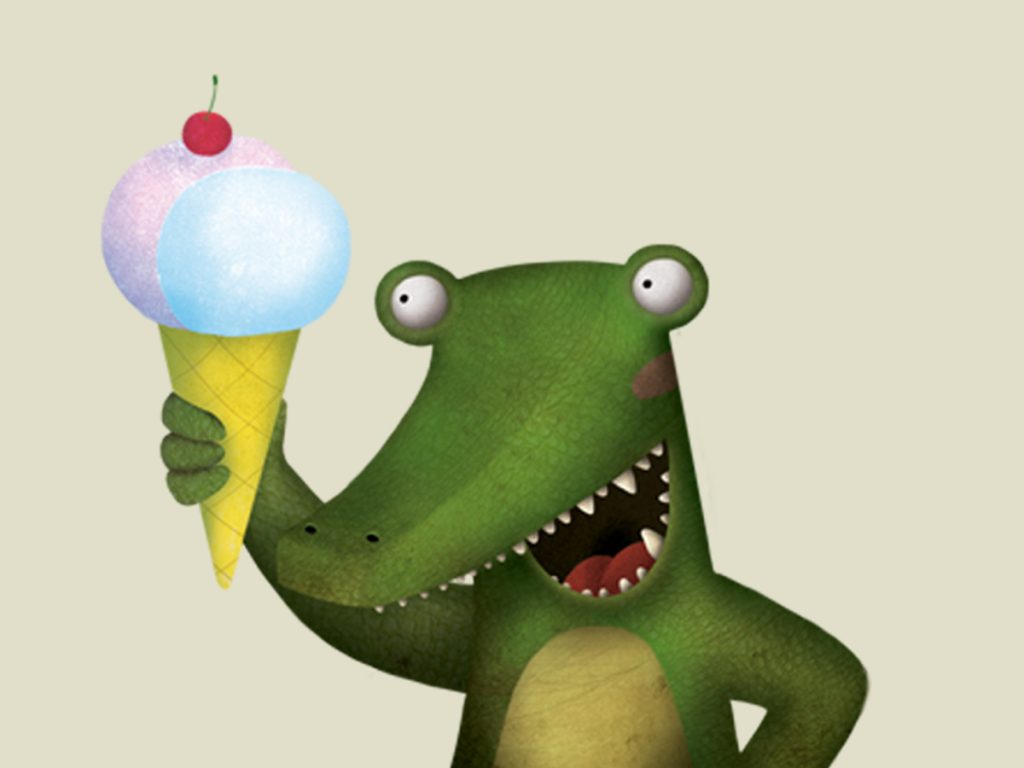 Step 11 – colouring time!
Our Alligator is a vibrant green and our ice cream scoops are pink (strawberry) and coconut (white-ish). But you can make your ice cream whichever flavors you like. Pistachio! Chocolate! Buttered toast! Anyone getting hungry?
How to meet Alligator
This alligator is just one of the characters in The Little Boy/Girl Who Lost Their Name, our best selling personalized picture book. In the story, this character offers the protagonist the letter A for Alligator. So children named Anton, Abigail, Thomas and Akira will get to meet it in their books. See for yourself – along with some of our other characters – by browsing our Wonderbly book below.