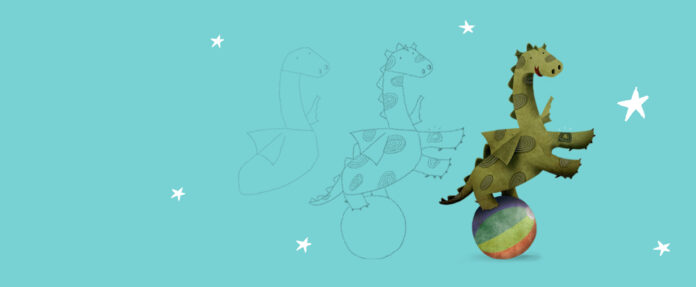 Grab your fire-proof crayons
Dragons are splendid and noble creatures. But that doesn't mean they don't like a bit of fun. Here we show you how to draw one showing off on a beach ball. As Dragons are known to do. Step 1
Our Dragon's head looks like a hatchback car with two nostrils for headlights. Draw the back higher than the front like a wedge of cheese with its pointy end chopped short.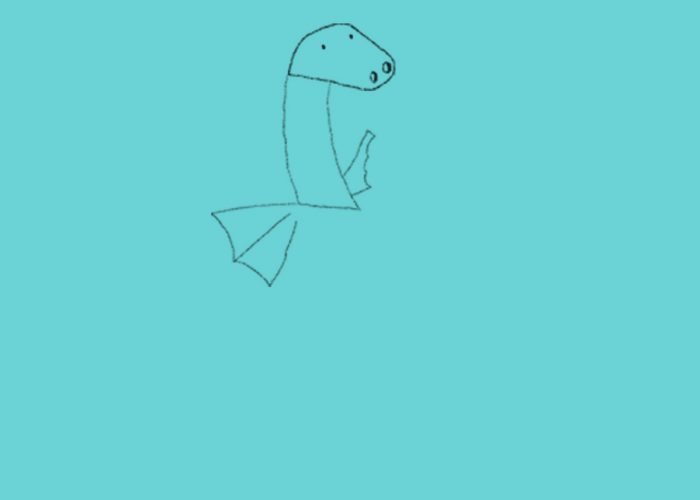 Step 2
Dragons produce fire from their bellies, so their necks are like stout chimneys. Make it bend forwards at the bottom. Now draw a small wing on the left like a fish tail, and the other like a sandwich with a few missing bites.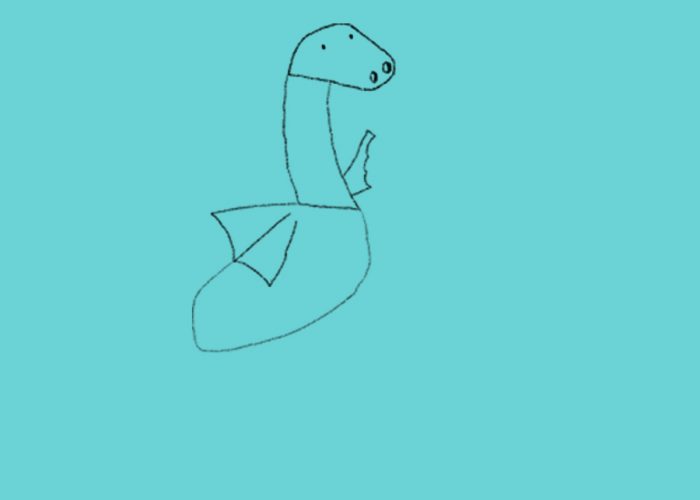 Step 3
Dragons come in all shapes and sizes. Ours resembles a potato. Make sure the chest is puffed out. And don't forget to roar as you draw.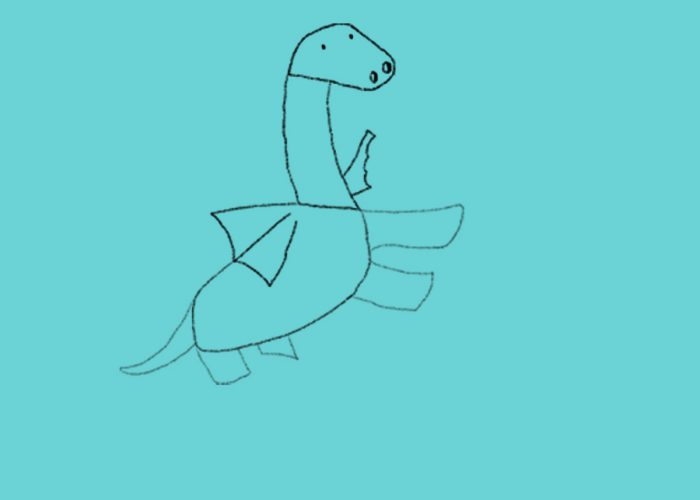 Step 4
Some dragons have two legs, but this one needs all four to balance on that beach ball. Make sure the back legs are smaller than the front. Don't forget that the back leg is going to sit slightly behind the ball, so draw it lightly, or leave a curve where the ball will go.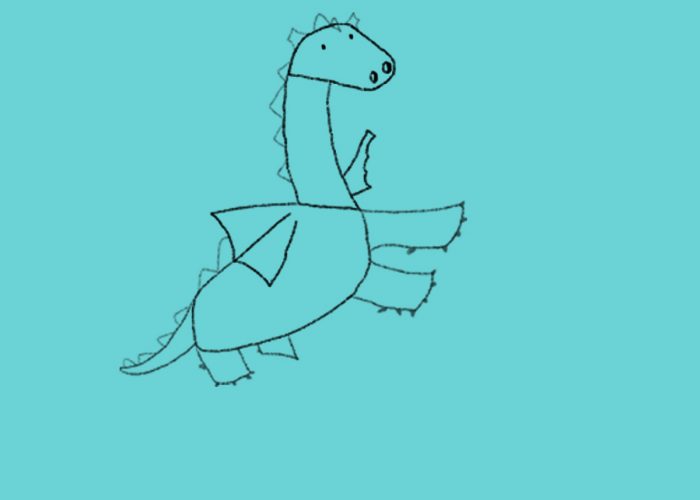 Step 5
Let's get fancy. Add a nice row of triangular scales down the back, from tip to tail. You can add a final one on the dragon's forehead, pointing in the direction he's looking. A few claws show this Dragon still means business.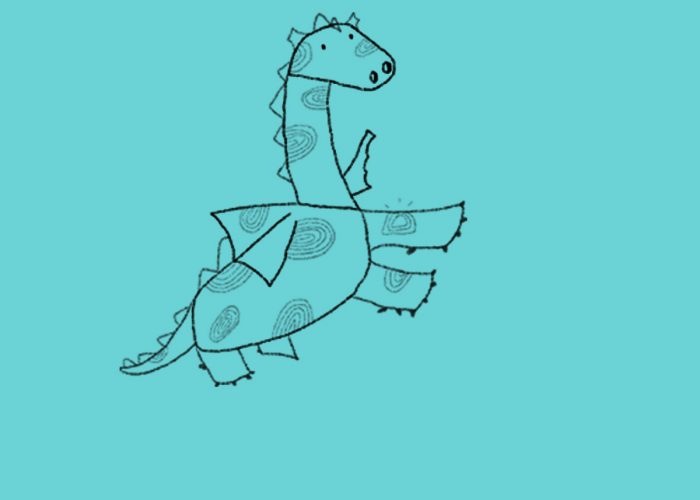 Step 6
Time to add scales, or even a pattern. We've gone for a bold but classy "thumbprint" design but you can freestyle. A few small lines above the knee hint at physical effort (Must. Stay. On. Ball.)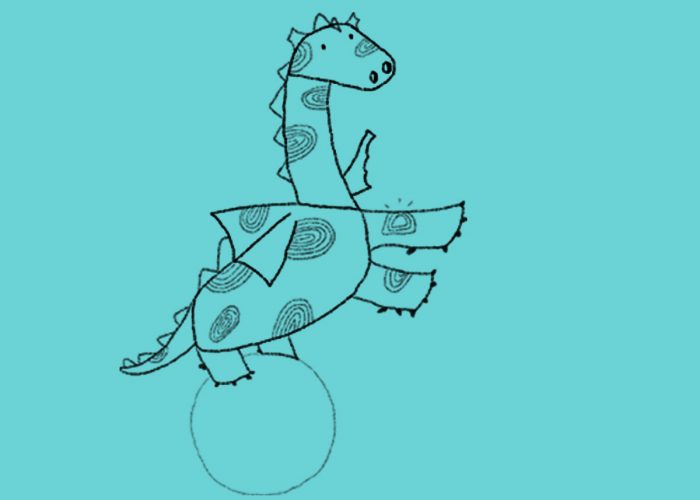 Step 7
Let's get the ball rolling. Ahem. Draw a big circle for the beach ball. Make sure that back leg is tucked in behind.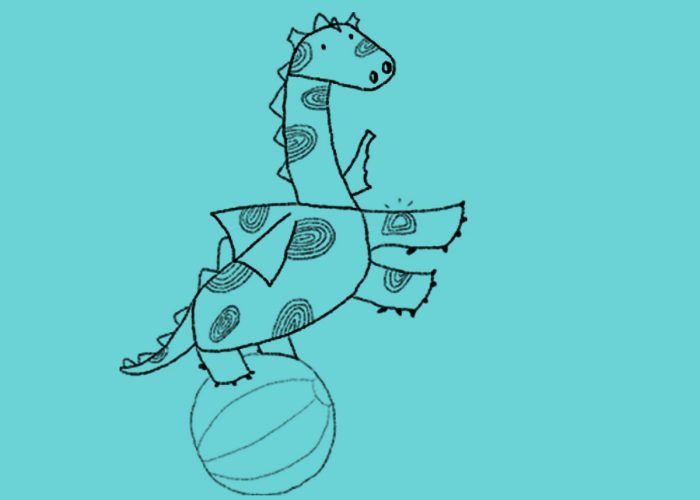 Step 8
We've gone for a traditional beach ball, with a top circle and curved lines. But you can draw any ball you want. Medicine ball. Bowling ball. Yoga ball.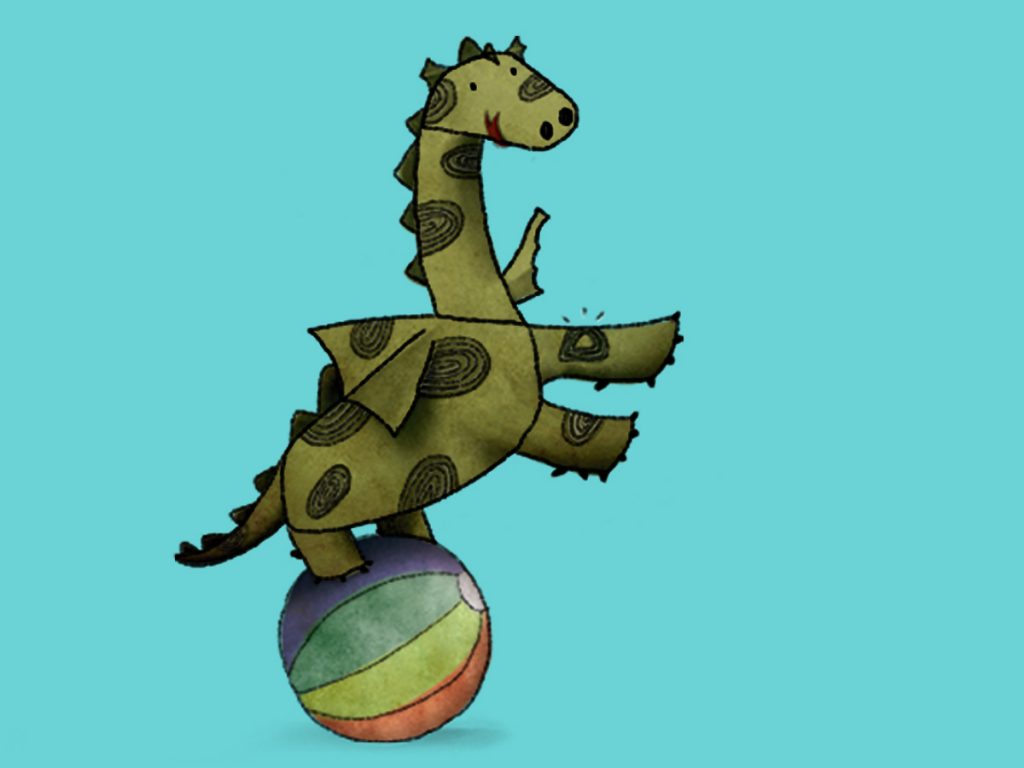 Step 9 – Colouring time
One more cheeky detail – a flicking tongue. Dragon is concentrating very, very hard. Now just add color. We've played it pretty safe with green, but you can try purple, pink, pistachio, or paisley.
How to meet Dragon
Dragon is just one of the characters in The Little Boy/Girl Who Lost Their Name, our best selling personalized picture book. In the story, it offers the protagonist the letter D for Dragon. So children named Teddy, Donna, Adi and Dakota will get to meet it in their books.