Psst! Hey dads and tiny tots! Looking for Mother's Day gift ideas? These unique gifts from little ones include handcrafted keepsakes and heartfelt personalized books – to make every mama feel extraordinarily special.
Sweet ways to make her Mother's Day magical
Help your little ones say thank you to their mommy with these delightful Mother's Day ideas. Our DIY craft activities are easy enough for preschoolers and their grown ups to create with a little bit of glitter – and a lot of love. Or transform your little one's love into words that their mommy will treasure forever with a personalized Mother's Day book. Read on for some mom-tastic gift inspiration…
1. This handprint keepsake deserves a high five
Remember making these when you were little? There's a reason handprint art projects are still so popular: they're totally adorable! Mom's heart will soar when she spots your little one's handprints in this wall-worthy artwork. A precious reminder of how tiny your tot is – and how much they'll grow.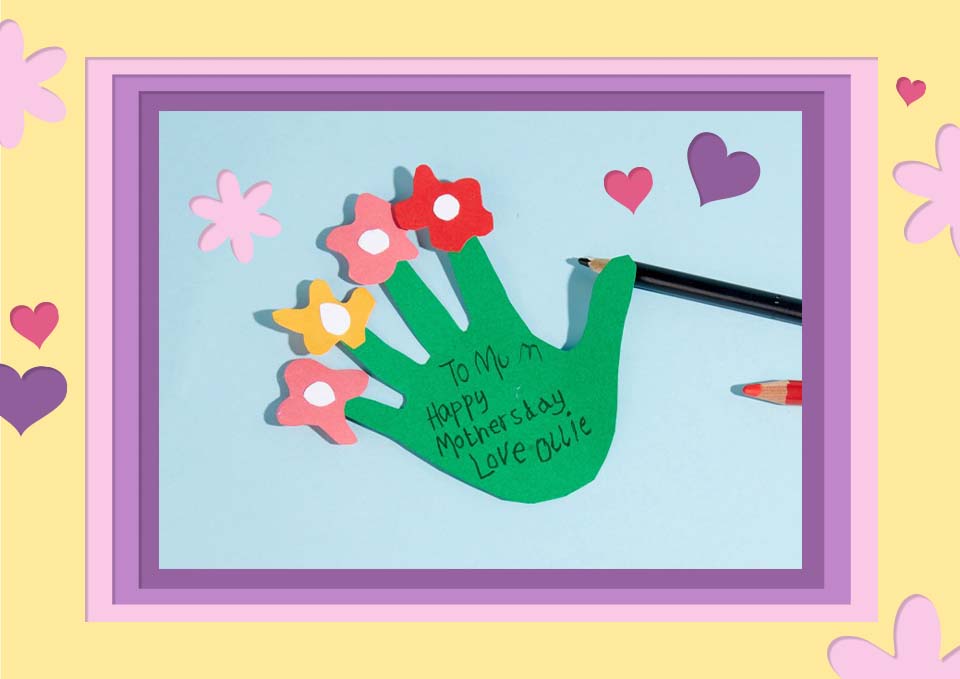 2. Beautiful bookmarks – what a novel idea!
Reading time is important for grown ups as well as little ones – but we all know mommy drops her book as soon as you call! Show your child's appreciation with a delightfully decorated bookmark, so she never loses her place again. (And who doesn't love a little extra glitter every time they open up a book?)
3. Fill a book with love for a marvellous mama
Our beautiful personalized book I Love You Mommy shows every mommy, mom or mama just how much she's loved in a story that features her children! It's the perfect gift she'll never expect, with a special space on the first page for you and your little one to add your own personal dedication. Guaranteed to melt her heart each time it's read.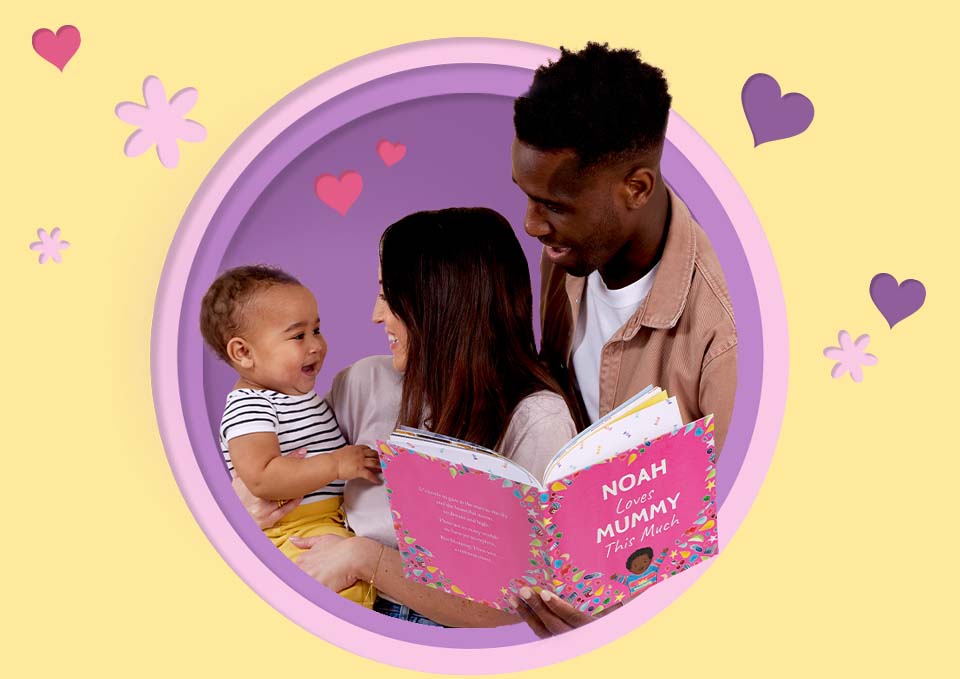 4. Make a planet-saving flower pot
All it takes to create these cheeky plant pot characters is a few upcycled plastic bottles, and a lick of paint. What a crafty way to look after mommy's plants, and tidy up the recycling, too! Our handy tutorial shows you what to do, step–by-step. P.S. This project requires scissors, so make sure little crafters stay supervised.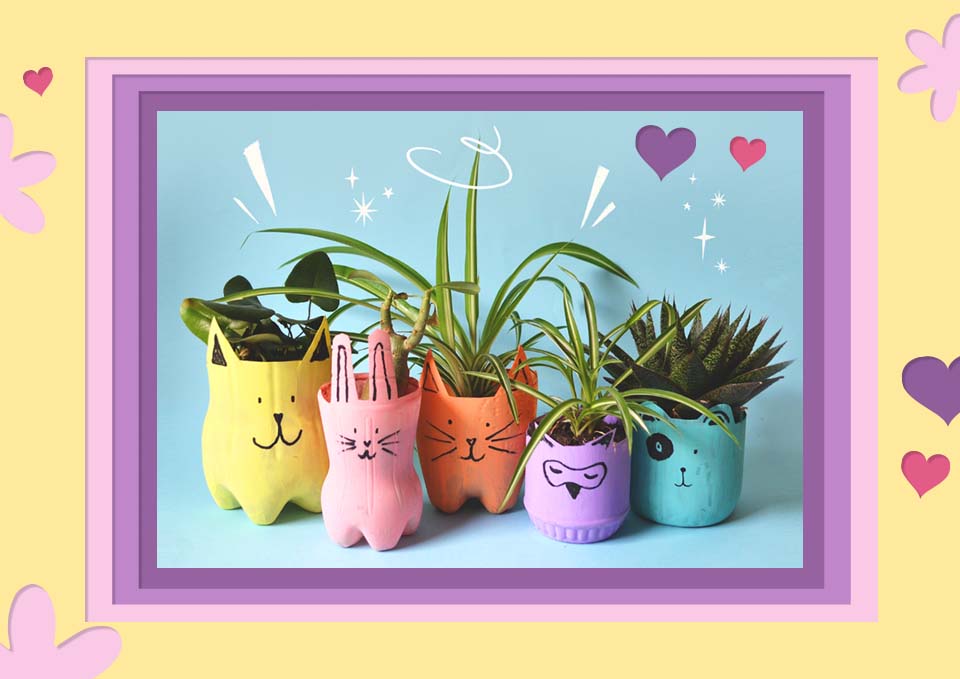 5. Make a blooming lovely paper bouquet
What could be sweeter than a bunch of flowers that last… forever?! Brighten up mommy's day with easy-to-make paper flowers. Our handy flower stencil, some colourful paint and trusty scissors will create this beautiful bouquet. Once your flowers are finished, pop them in a clean mason jar and serve them on a tray alongside mom's favourite breakfast.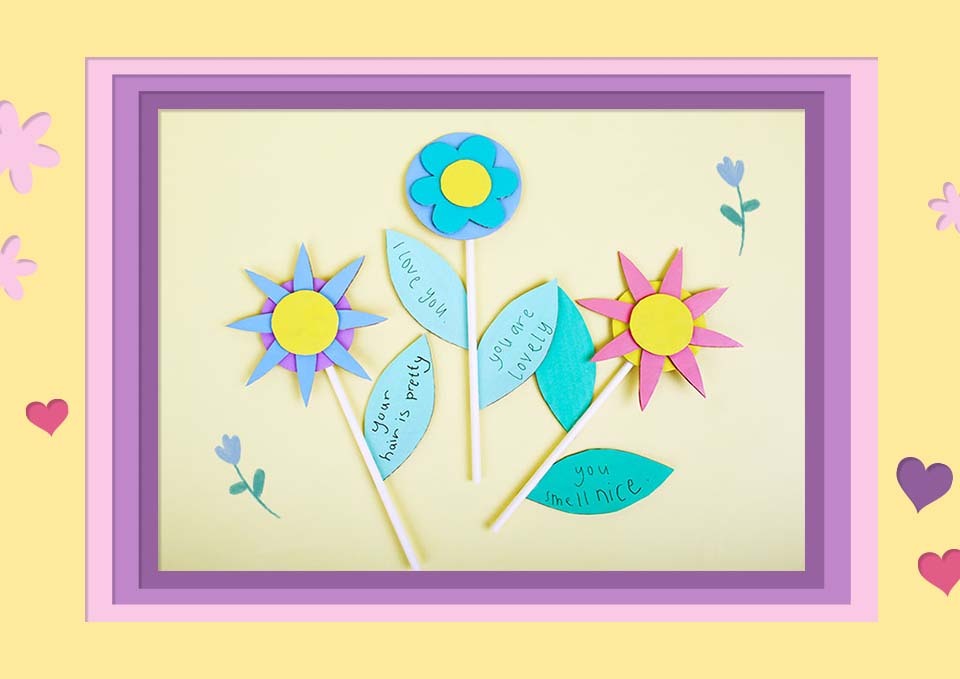 6. Create a magnificent Mother's Day card
Crayons at the ready – let's decorate! Printable cards are a fantastic way to personalize your Mother's Day message, and we've got an adorable template you can download for free. Just add your little one's name, download and print for a Mother's Day card that's one-in-a-million.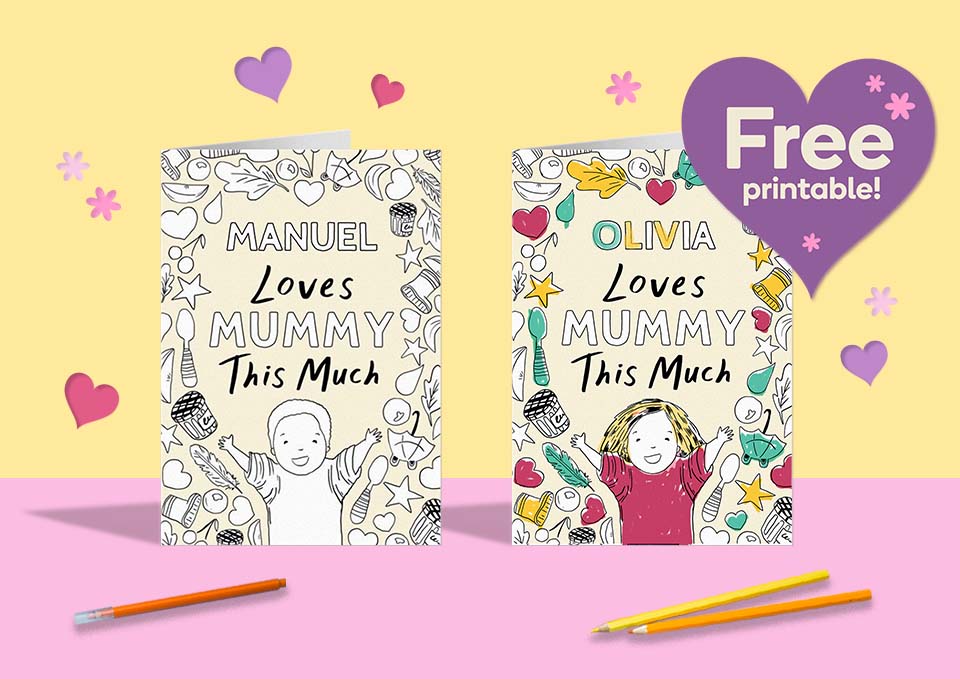 7. Prove your love with salt dough ornaments (get it?!)
Not sure what craft supplies you have at home? Not to worry – all you need to make delightful salt dough decorations is flour, salt and water. Once your dough is mixed, roll it out and cut it into pretty shapes with a cookie cutter. Don't forget to poke a hole in each one so you can hang your ornaments once they're baked! Let little ones get creative with the decorating, for a homemade gift that will catch mom's eye and make her smile every day.
8. Say thank you in your own special way
Lovingly personalized for a mommy and up to three children, our heartwarming book Thank You Mommy helps little ones show their appreciation for everything she does. The touching everyday adventure shows all the ways mommy looks after her little ones – and gives them the chance to say a heartfelt thank you.
Thank you, moms. For everything.