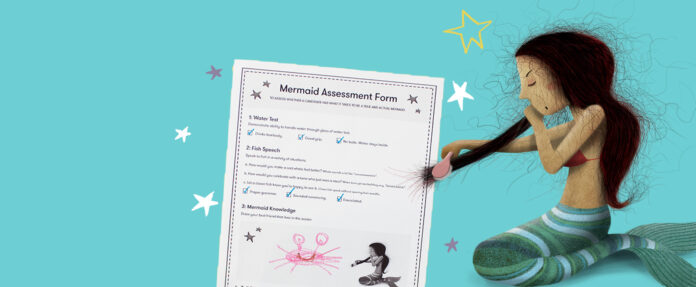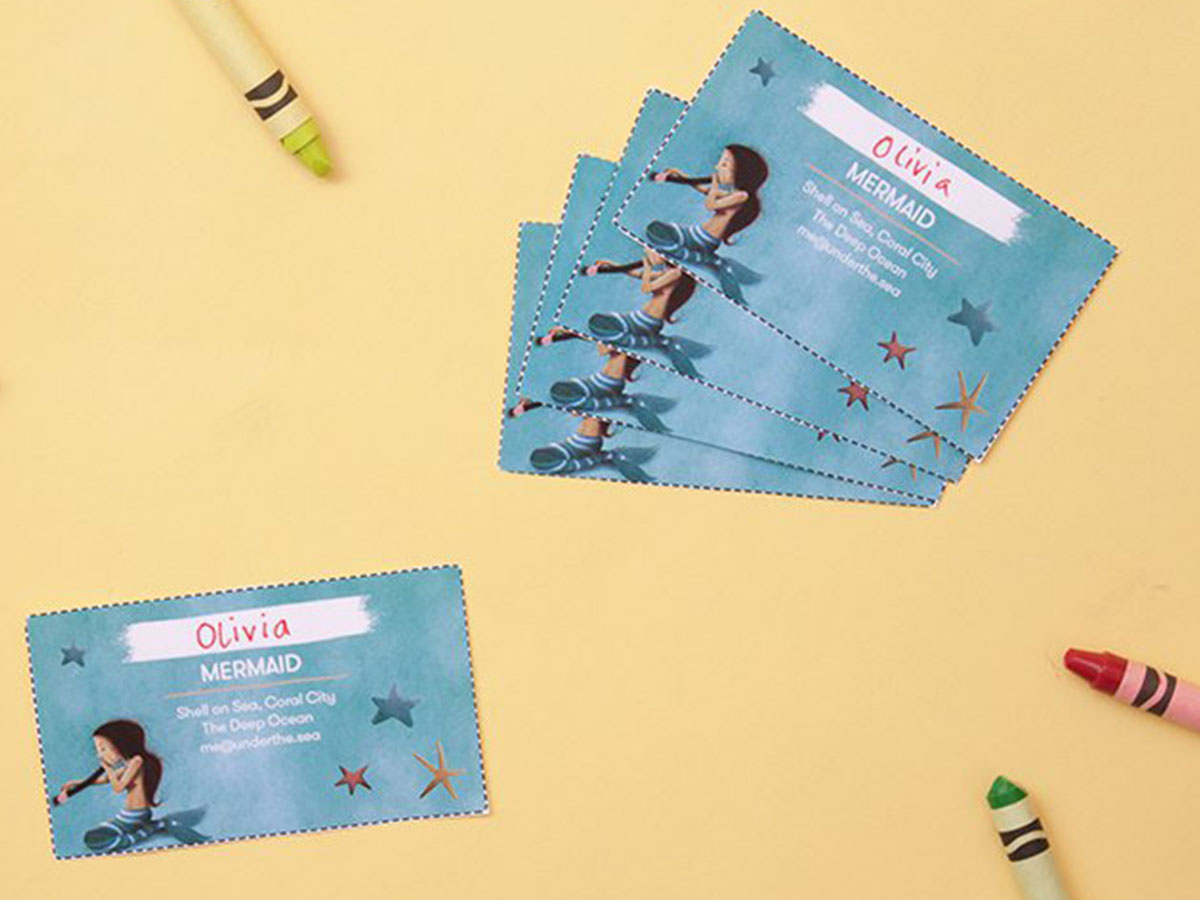 The Mermaid Assessment Form will (as it should) test a child's fish-speak, their ability to walk with a tail, and their comfort around [a glass of] water. Successful applicants will of course receive official business cards which you can also print. Snazzy.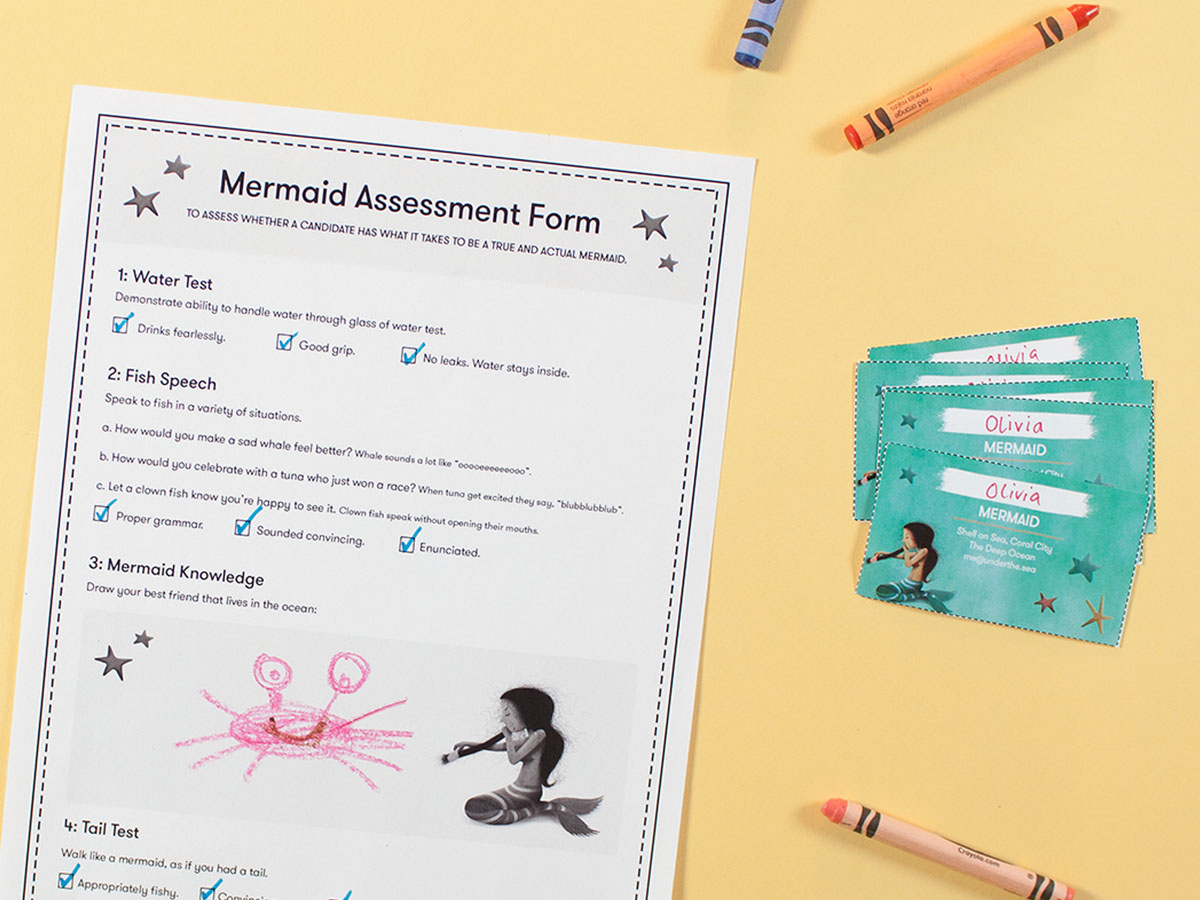 Ready to hire a mermaid? Just download the official assessment form and business card templates. And take this sea-riously please, no fishy business.
Who made this? Are we completely mad?
We're Wonderbly. When we're not creating Mermaid recruitment paraphernalia we make very special, personalised children's books. And if your child has an M in their name, they might just meet a Mermaid.