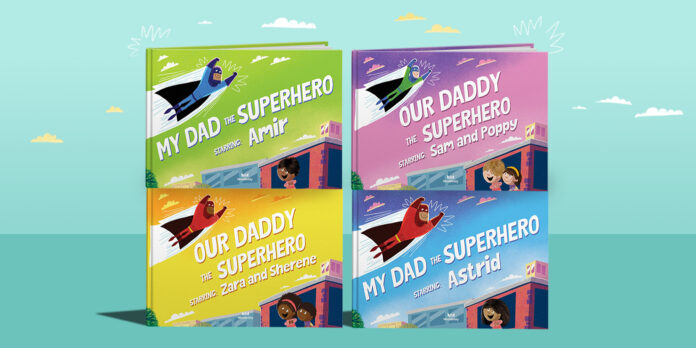 Who's there for you every time you need a piggy back, a pep talk or a peanut butter sandwich just the way you like it? Dads, that's who! No longer will their everyday superpowers go unrecognized – thanks to our new personalized book, My Daddy The Superhero. Read on to discover how this book makes dads feel incredible, and very, very loved.
1. Choose his superpowers as a family
Making dad's personalized book is as easy as 1, 2, 3 – and it's a whole heap of fun, too! Kids will love helping you choose his 3 special qualities; pick from kind, funny, hardworking, practical, patient or clever and we'll weave each one into his superhuman story.
2. Include up to four kids in his story
That's right, superdad's superfans can also feature in his book! Include up to four children to the story by adding their names and choosing their characters. Each kiddo will appear throughout the book, and on the front cover of dad's fantastic family adventure.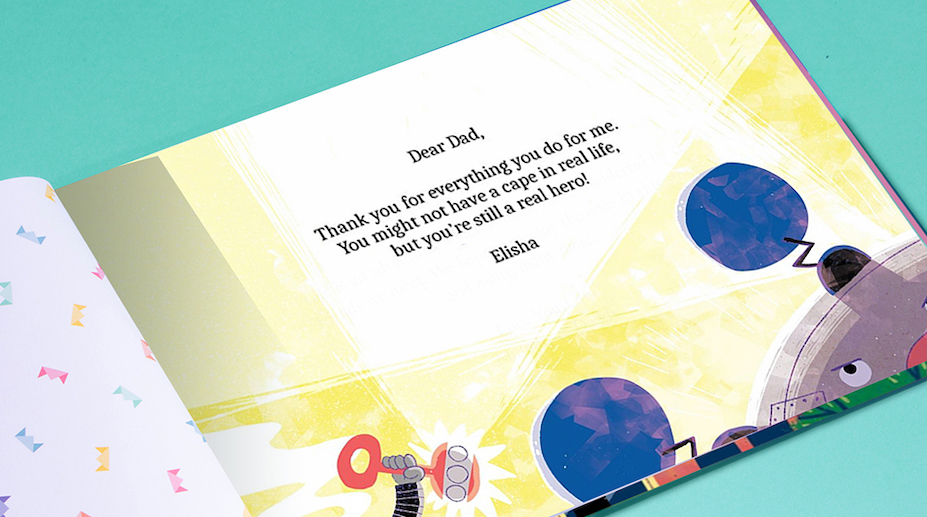 3. It features our first-ever avatars for adults!
For the first time ever in a Wonderbly book, dads can choose their own adventurous avatar to feature throughout the story. There are nine courageous characters to pick from, and each one is drawn by the superhumanly talented Josh Cleland.
4. It's a dad-tastic gift for every occasion
Whether you're creating a birthday gift, a Father's Day present or a 'just because' surprise, dad is sure to love it! The personalized details make it extra meaningful, so he'll feel incredibly special and truly loved – from the first time he reads his book, and every day after.
5. Add a heartfelt message for your superdad
Show dad that his silly sense of humor or his kind and caring attitude run in the family, with a personalized dedication from his little ones. We'll print your unique message on the first page of his book, absolutely free.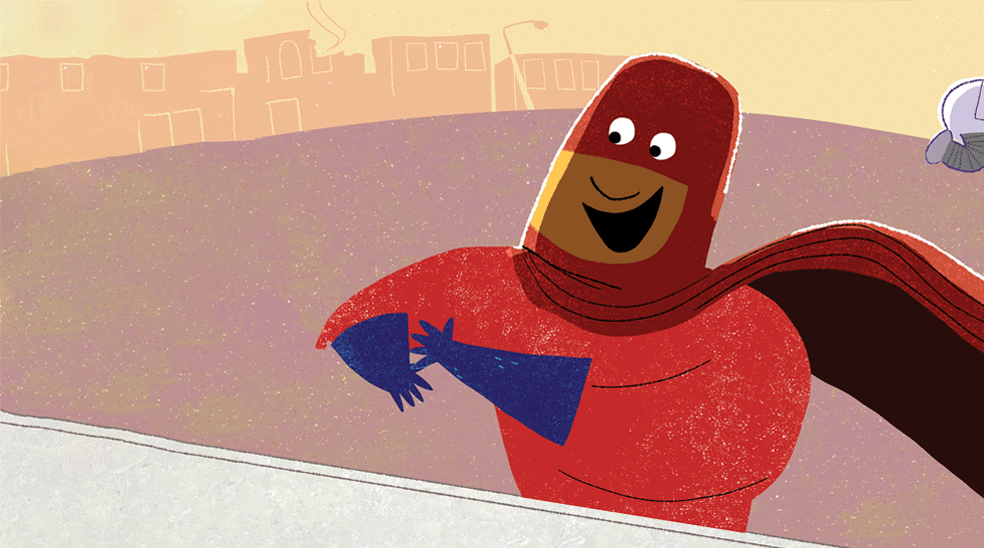 6. Filled with wonderful words and incredible illustrations
Each page is packed with hilarious pictures by Josh Cleland – he's illustrated some of our most popular personalized books. And the fantastical story is written by bestselling author David Cadji-Newby, whose playful way with words will have dad chuckling all day long!
7. It's a gift he'll treasure to infinity – and beyond!
This is a book dad will love reading over and over, with the kids by his side. Beautifully made from high-quality paper, each book is totally unique to your superdad and his family. It's a gift he'll love for life, that will make him feel absolutely super-duper.