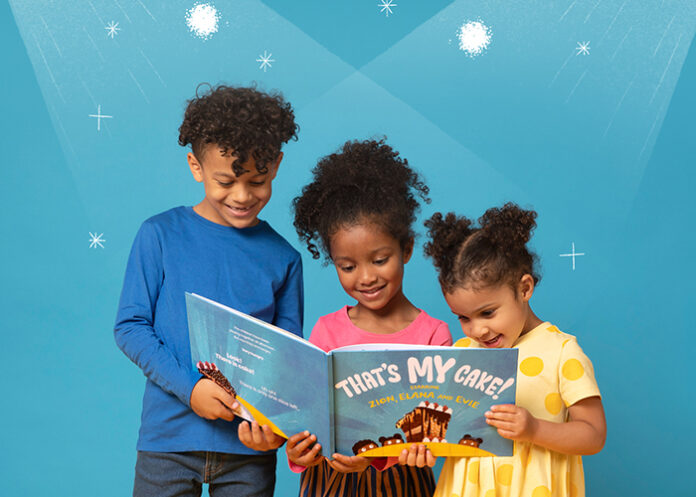 It's playtime. Your youngest picks up their older sister's boring old toy… and suddenly – it transforms into THE BEST TOY EVER! Screaming ensues. Then tears. Your well-worn parenting phrases ('Share nicely with your sister!') get translated by your kids' brains into 'Blah blah grown-up blah…' You give up.
Sound familiar?! As parents, we know the challenging joys of sibling rivalry. So we set out to make a book that would change all that. A stupendously personalised, hilariously fun, secretly educational book to revolutionise sibling playtime… forever! A book that wasn't only a rip-roaring read, but teaches kids that sharing can have the sweetest rewards.
It's called That's MY Cake! – and to find out why it's so irresistibly good, just read on.
1. It's our first multi-adventurer book!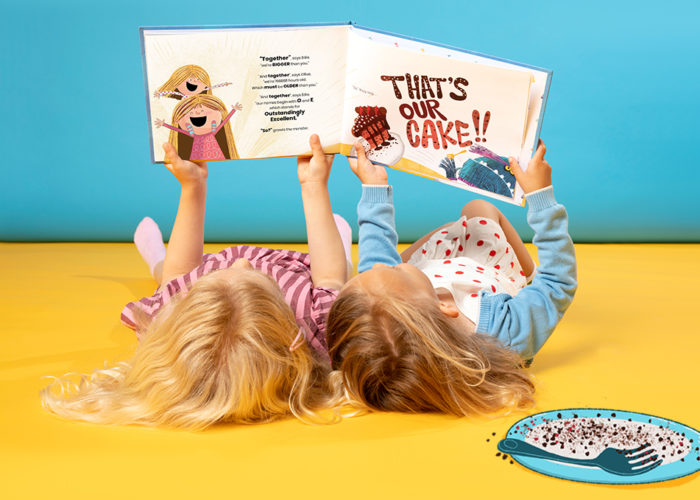 That's right! Personalise the book with two, three, or even FOUR children! Brothers, sisters, cousins, friends (or even a mixture) can all be included. Just add their name and choose their characters to get started.
2. Each child gets their own character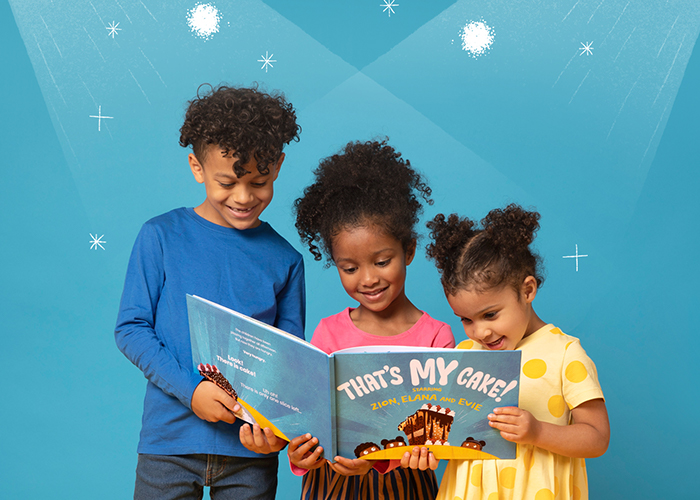 We wanted the book to work for different flavours of family, and for different combinations of siblings with different sizes, hair and skin colour. So for each child, you can choose from six girl and six boy characters. Then we cleverly select from four sizes based on their age. That's a total of 192 possible combinations!
3. There are 9,048 versions of this one page!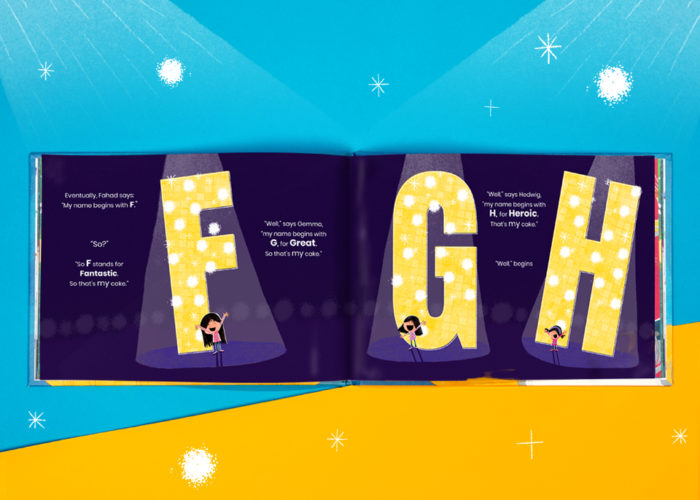 We've stuffed the book full of so much juicy personalisation, that there are a whopping 9,048 possible versions for just this spread alone! All made possible by our very clever technology wizards and creative illustrators.
4. It's got the gooiest, stickiest, chocolatiest cake you've EVER seen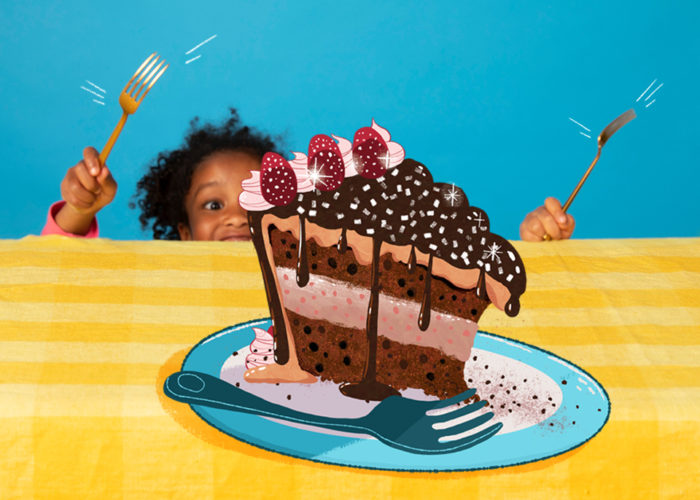 Eat your heart out Matilda. THIS is probably the most mouthwatering chocolate cake you'll ever lay eyes on! Illustrator Josh Cleland went through half a dozen versions to create the most perfectly gooey, scrummy, lip-smackingly yummy cake in the history of cakes.
5. Teaches kids they're stronger together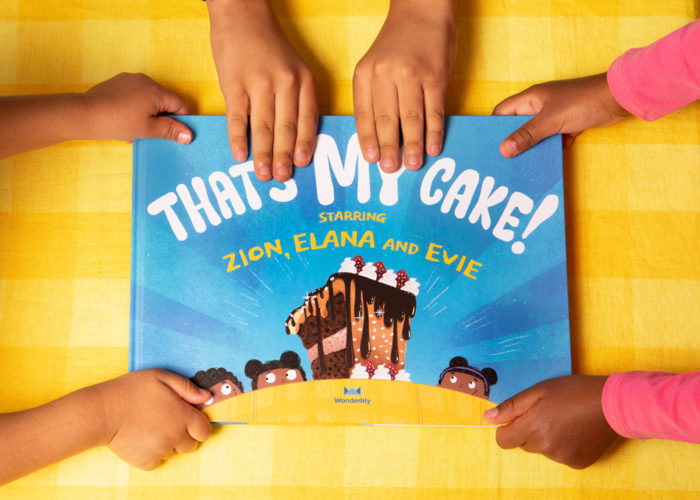 This book isn't just about cake. (Although admittedly, there is A LOT of cake.) When the kids realise there is only one slice of cake left, each child quickly starts to invent more and more elaborate reasons why it belongs to them. Until… a humongous monster comes along! The siblings must work together to banish the monster – and they celebrate by sharing the cake together!
6. This cake monster represents all of us when we're hangry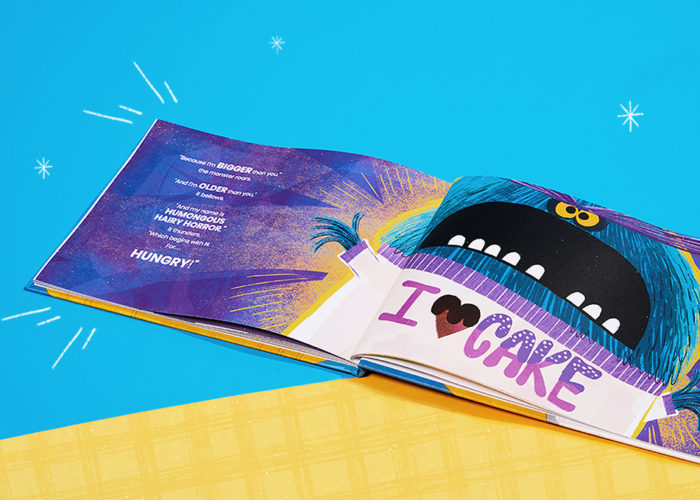 He may be enormous and hairy and very very grumpy. But who can blame him? He's just hungry and he LOVES cake. We've been there too, buddy.
7. Features our most mind-blowingly clever personalisation yet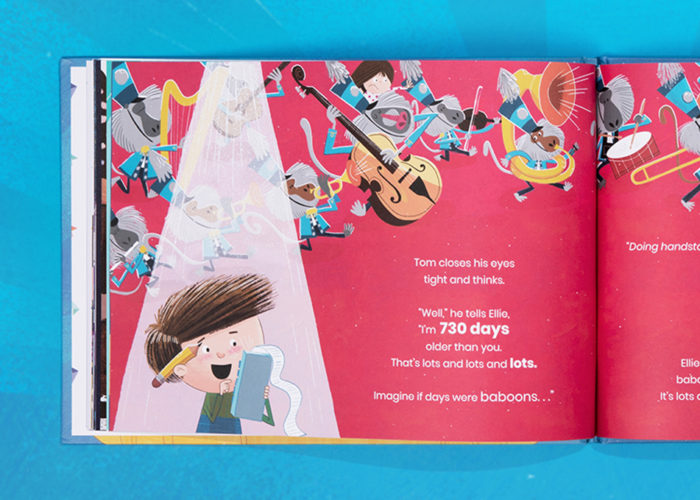 Sure, this book would still have been amazing by personalising it with children's names and characters. But we wanted it to be PHENOMENAL. So we added a bonus feature where you can choose to add each child's date of birth – and we calculate how many years, months, weeks and even HOURS the age difference is!
8. It's the only book in the world (possibly) with conga-ing crocodiles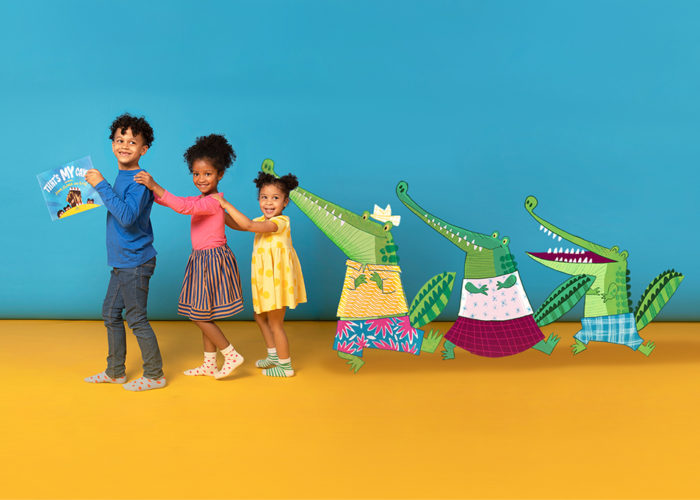 Not to mention handstanding hippos, chariot-riding cheetahs and baboons in a marching band. Oh yes!
9. Designed for lots of little hands!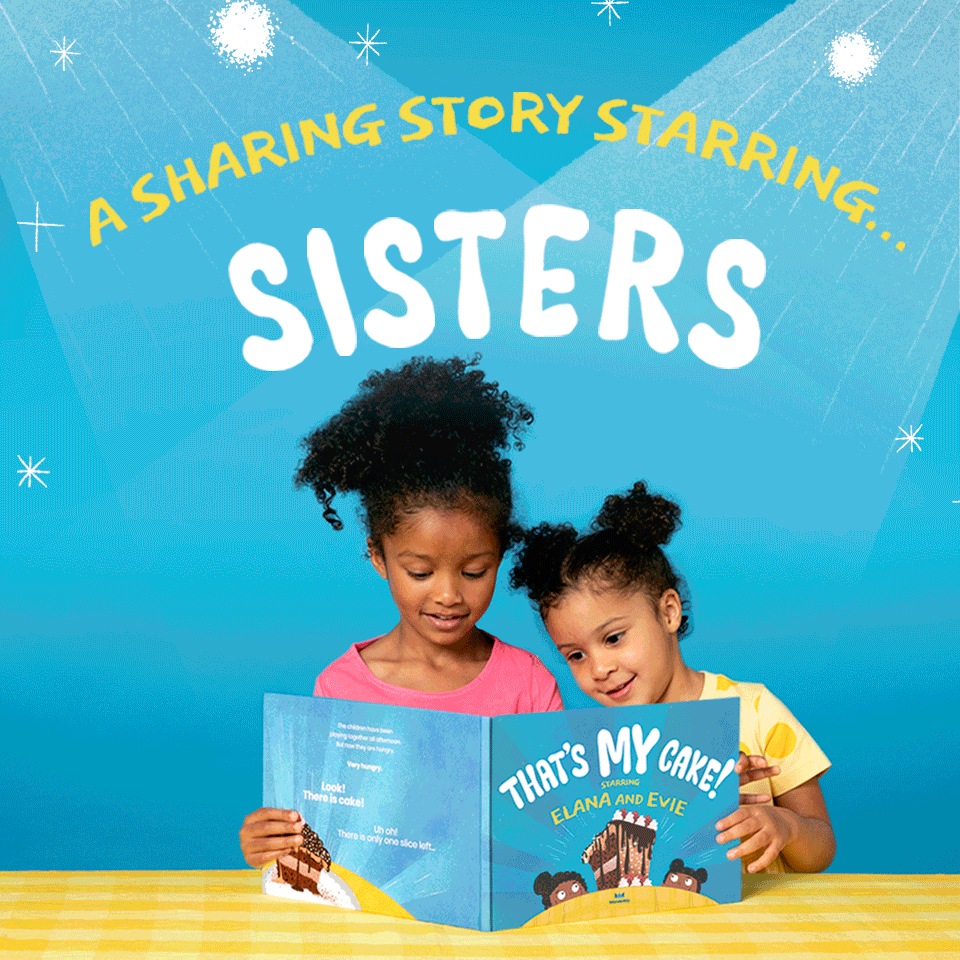 We've designed this book with many hands (and many shared reading sessions!) in mind. It's lovely and large for kids to hold together. It's printed on thick, quality, child-friendly paper. And our hardback format is super sturdy and strong!
10. Includes a free dedication for them to savour forever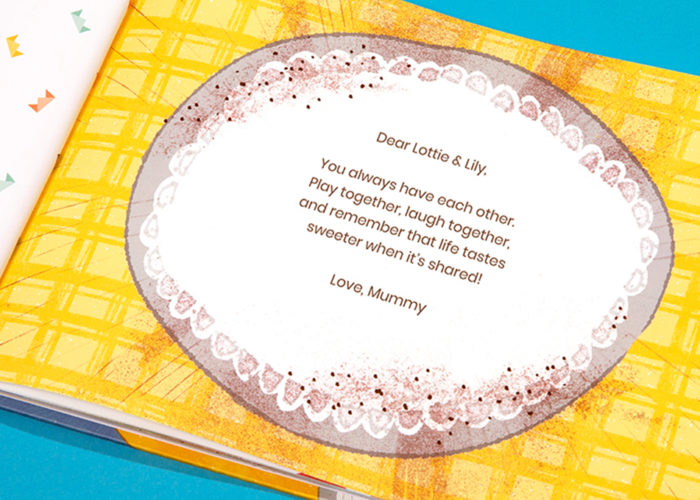 The inside page is all yours. Write your own message of love, add a nugget of personal wisdom, use it as you wish! We'll print it absolutely for free, for your little cupcakes to treasure for years to come.
11. A beautifully unique gift that no one else will get them
Whether you're buying for your own children, grandchildren, nieces and nephews, or even friend's children, there's no denying this is an extraordinarily special gift. More than a one-off novelty, it's a meaningful book with lessons for life. You could even say it's perfect.