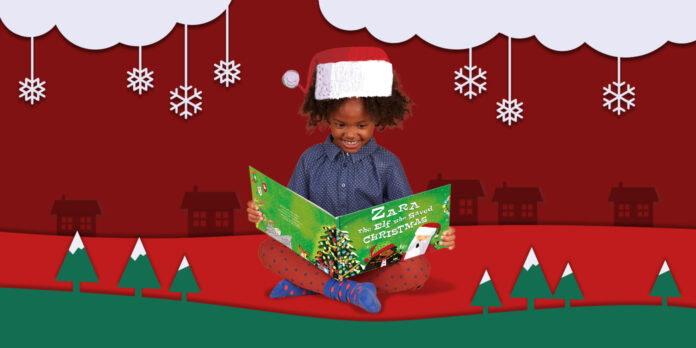 As told to Wonderbly, by Santa Claus (aka Father Christmas, Saint Nick, The Guy With The Beard)
Whatever you're wishing for this year, I'm betting a calm, relaxing holiday is probably at the top of your Christmas list. Wrapping up your Christmas shopping early is a marvelous way to avoid shopping stress, so you can make the most of every festive moment.
Christmas shopping might mean fewer fun family outings to the mall this year, but by shaking your early bird tail feathers you can avoid the crowds, pick up some holiday bargains, and spend more time doing the things you love this Christmas. Like polishing your sleigh or hand-carving wooden toys, for instance. Here are my top tips for stress-free Christmas shopping.
1. Take delight in choosing wisely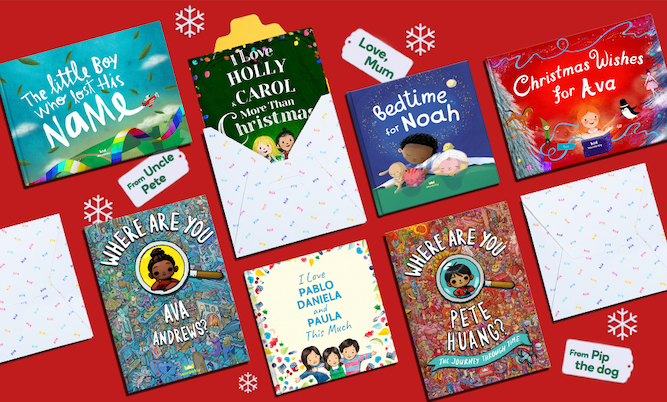 Last-minute Christmas shopping can leave you puzzling over novelty socks, or splurging on lots of little gifts instead of finding a few that really count. By starting your shopping early, you'll have more time to plan gifts that friends and family will really treasure – from that magical unwrapping moment, and forever after.
2. Avoid a Christmas wrapping tangle!
Take it from someone who's never successfully found the end of a roll of tape: Christmas wrapping is tricky. (One of the reasons why I like to work with elves.) Whether you have a color scheme all picked out, or you keep it simple by upcycling last year's paper – the last thing anyone wants is to wrap presents in a rush. The more time you have to wrap presents that look pretty under the tree, the better.
3. Leave the heavy lifting to Rudolf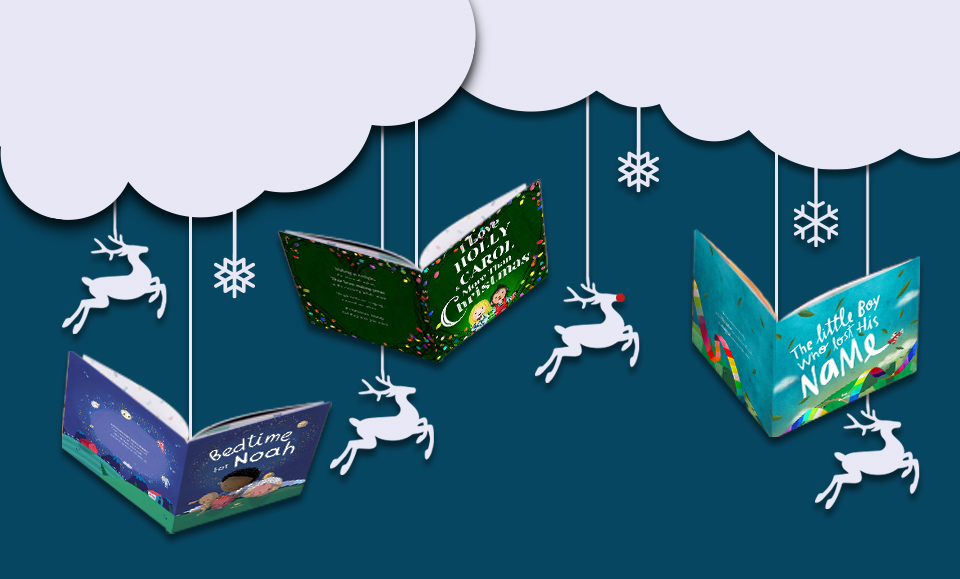 The only kind of dashing you should be doing this Christmas is through the snow, not from store to store! Shopping online is a great way to avoid the crowds and relax, knowing all your gifts will be delivered straight to your doorstep. Did you know Wonderbly uses a special team of delivery reindeer to make sure their magical personalized Christmas books for kids arrive in plenty of time? I've heard you don't even need to leave them a carrot.
4. Wave Christmas Eve panic goodbye
There's nothing worse than that heart-pounding Christmas Eve scramble around eight different stores, to discover their perfect gift is only available in the wrong size/shape/color/not sparkly enough. Trust me – I know! Getting your shopping done early means your Christmas Eve carols and cookies will feel extra sweet this year.
5. Spend more time on your Christmas traditions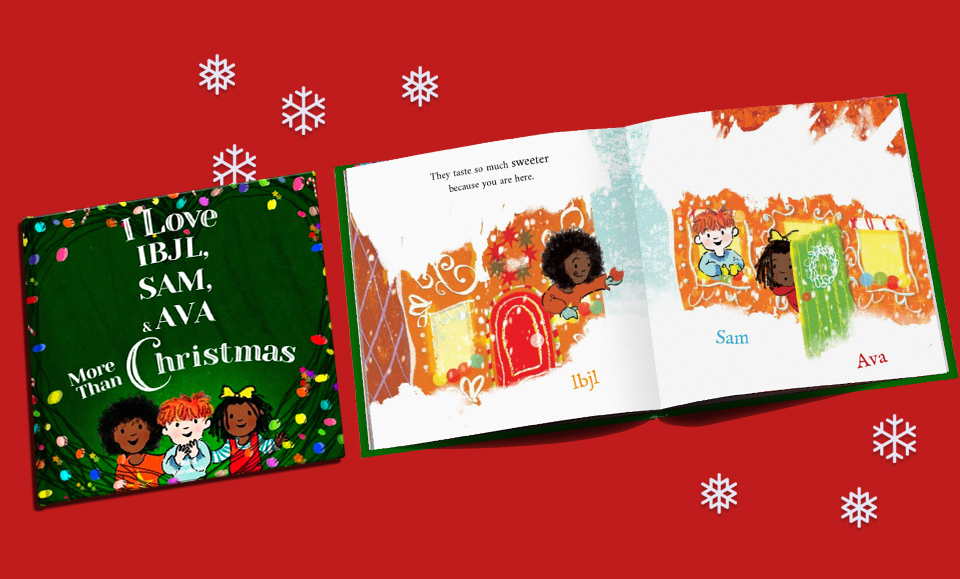 Does your family's Christmas begin with a gingerbread house decorating contest, or do you kick off Christmas with a festive family story (elf voices encouraged)? Whatever your family's festive habits, you'll have more time to make them extra-memorable – and maybe even invent a few new Christmas traditions, for good measure!
6. Spread out your Christmas spending
I checked with the thrifty elves in my finance department, and they all agree that it's better for your family budget to spread out your Christmas costs rather than shop for everything at once. Christmas can be a pricy time, and spreading the cost means you'll start the new year with a little extra in your pockets. There are also some jolly good offers and bargains on books, right now!
7. Create Christmas memories to last a lifetime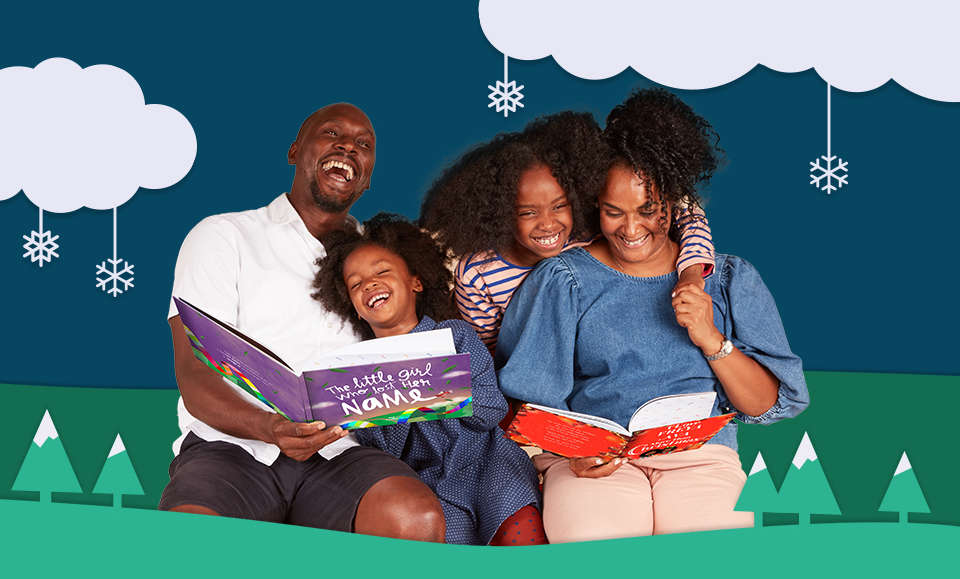 This year especially, we all deserve a little extra wonder and magic at Christmas time, and early-bird shopping is just one way of making the holidays happier – and less stressful. However your family chooses to celebrate this year, I hope the season feels special and magically memorable for all the right reasons!
About Wonderbly
At Wonderbly we make magical, award-winning personalized books for children and their grown-ups, that show them how enormously they're loved every day of the year. Each heartwarming story features incredibly personalized details and a unique message of love that will last forever. We think that everybody, no matter their name or age, should be able to feel a moment of magic and delight when they see themselves in their own story.
Explore our range of over 30 personalized books for ages 0 to 12.