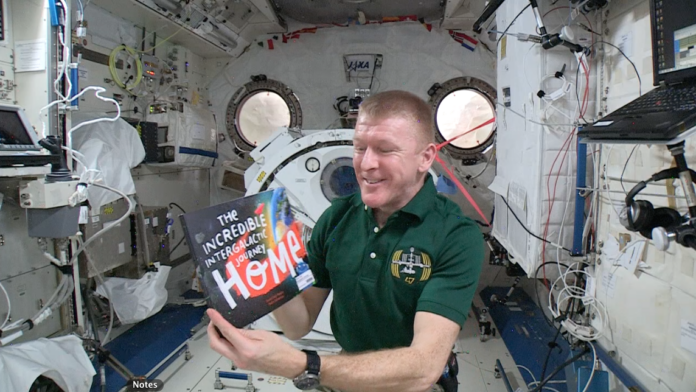 Our 7-year-old adventurer, Roraigh, heads to the Kennedy Space Center with stars in his eyes and dreams of rocket propulsion in his heart. We're sending his personalised copy of The Incredible Intergalactic Journey Home into space and, if that isn't enough, British astronaut Tim Peake is waiting on the International Space Station to read it. It's the trip of a lifetime for a space-loving young boy with dreams of one day being an astronaut.
Story Time from Space is a glorious project that sends books to the International Space Station, along with oodles of experiments, to inspire a love of science and reading in children. To find out more, check out storytimefromspace.com.
Without further ado (galactic drum roll), here is astronaut Tim Peake reading Wonderbly's latest book, The Incredible Intergalactic Journey Home.
Only one copy of The Incredible Intergalactic Journey Home will be read from space. But every version we make is unique, taking each young reader on a journey from space to their very own front door. Take a peek…