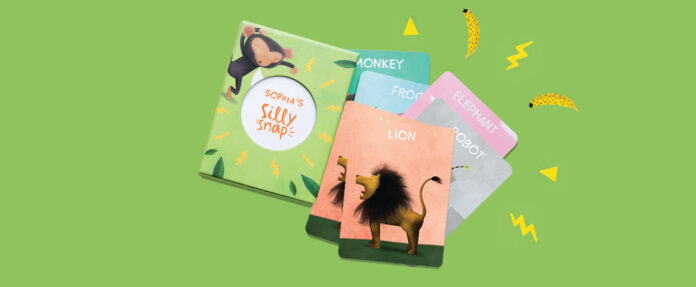 Silly Snap is based on the classic card game, Snap, where players take turns slapping down cards until there's a pair. The first person to yell "snap!" gets the pile. Quite fun, but not fun enough, we thought. To win the cards in Silly Snap, saying "snap" isn't going to cut it. You need to make the noise of the character that's on the card. So when there are two lions you need to ROAR. A pair of pirates requires your best ARRRR. And we hope you've brushed up on your robot and unicorn…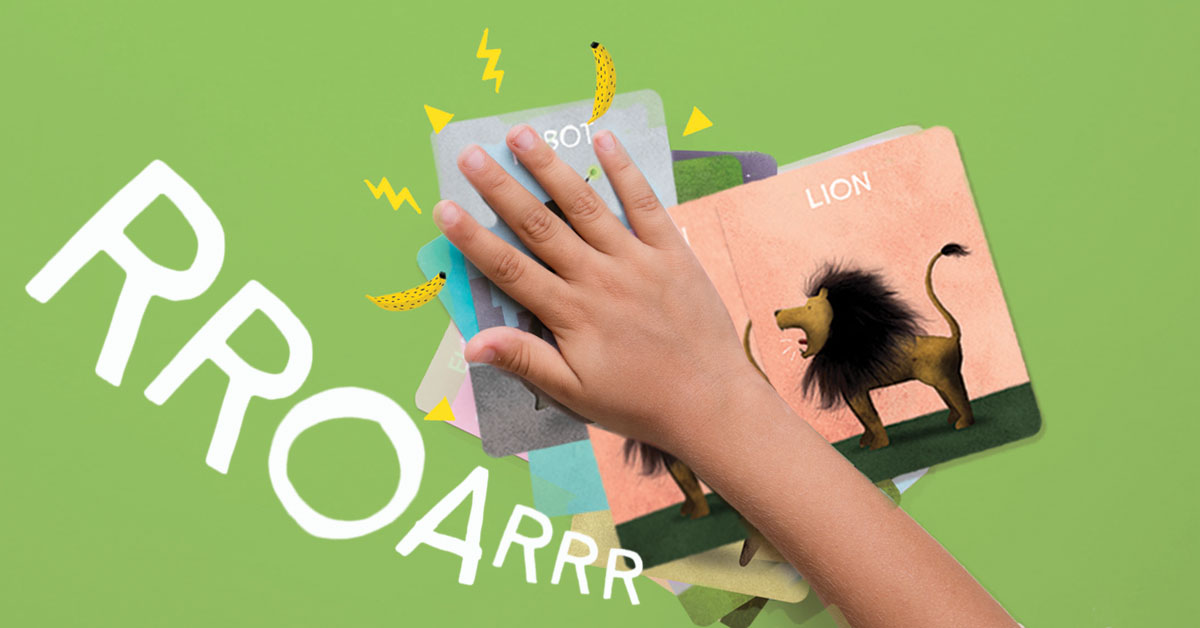 These super fun rules, lovely personalised touches and lovable Wonderbly characters make this a gloriously fun game for the whole family to play. To experience the silliness, watch the video:
The back of each card in the deck features your child's name, along with two special personalised bonus cards (as you can see below). You can even add another personalised character to the same deck as a gift for best friends or siblings. Lovely!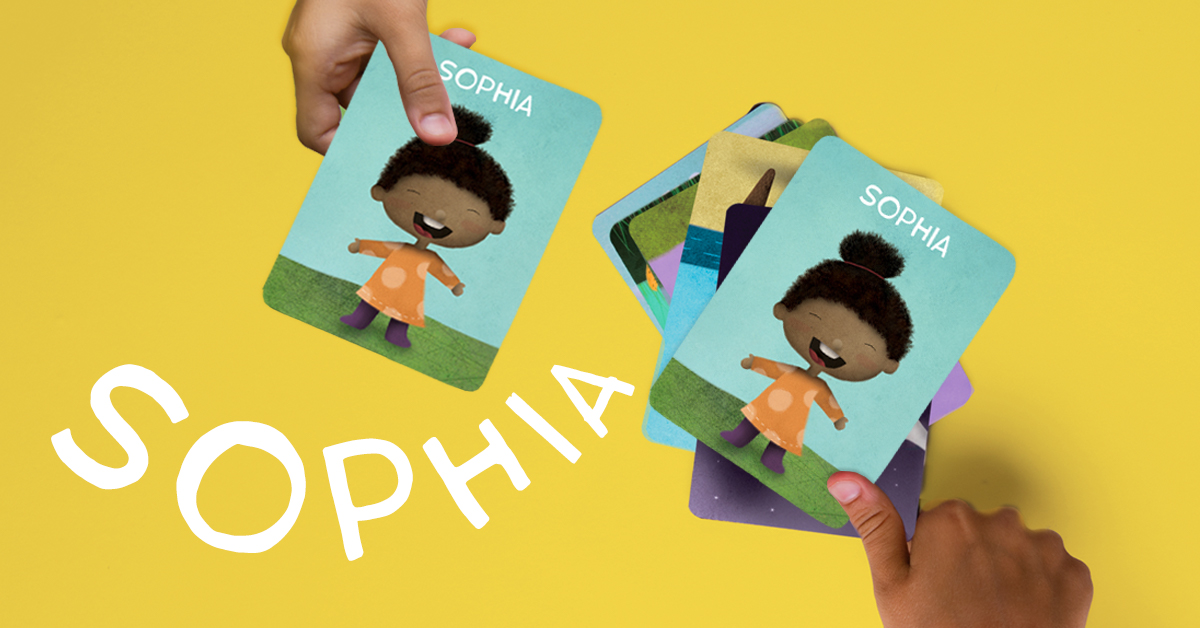 Silly Snap is a stupendously silly way to spend time together as a family.