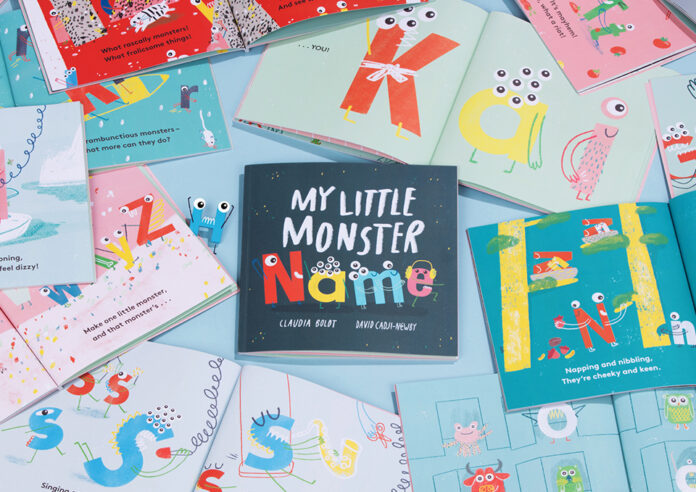 A book full of little monsters? Let's take a peek!
My Little Monster Name is our brand-new picture book, made especially for little ones just starting to learn the letters of their name.The very first page carries a customisable dedication, from you to your little one. And the last page features an entire alphabet of monster letters – perfect for learning their ABCs.
See the book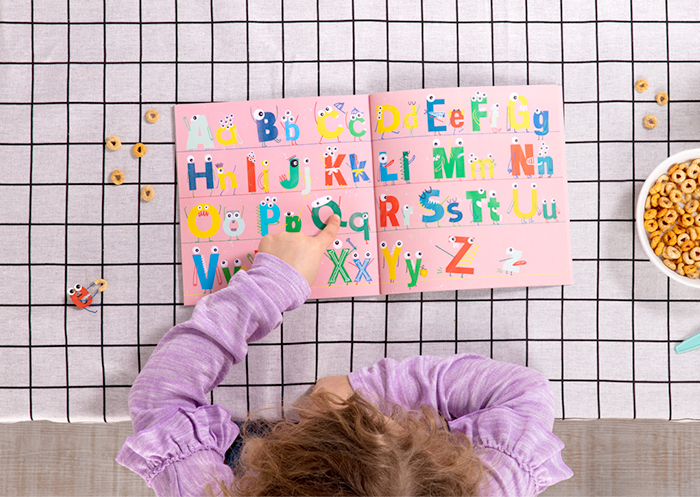 In between those pages is even more exciting – every letter of your child's name is brought to life by a whole host of little monsters. C monsters CYCLE and CRASH! H monsters HOP and HIDE! It's quite an adventure trying to spot them all. And they all come together at the end, to spell your child's name!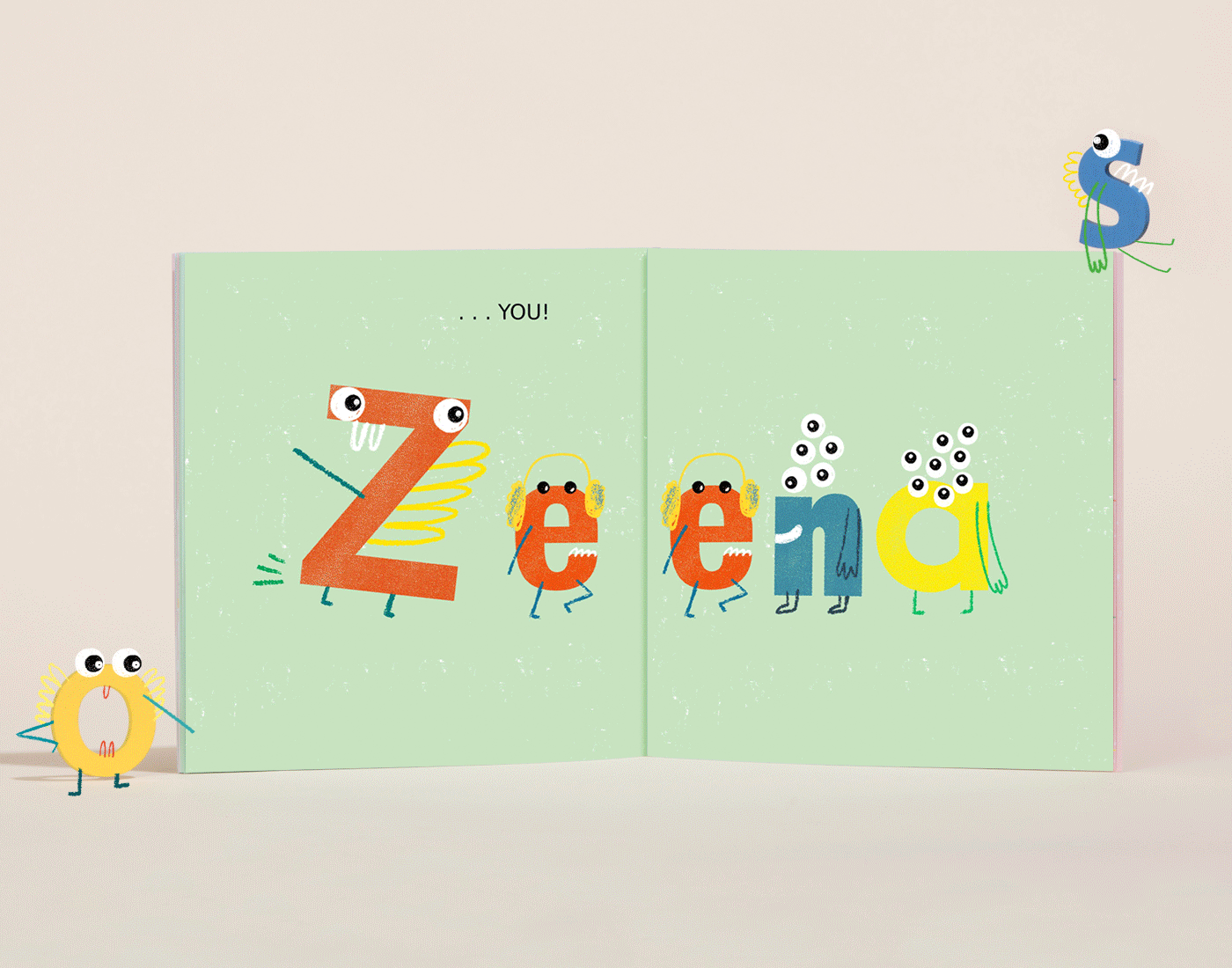 A team of curiously clever people came together to create My Little Monster Name. We asked each of them to name their very favourite monster spread – and we think you'll agree, they picked some monstrously magnificent mischief makers!
1. Giorgia – Art Director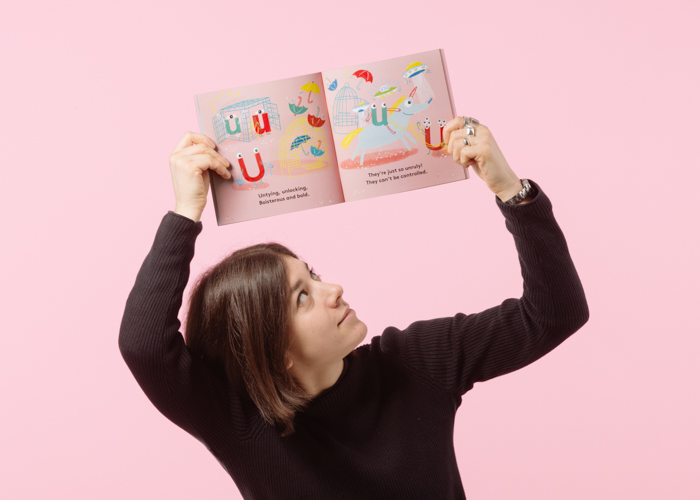 U reminds me of a Surrealist painting. The unicorn seems completely oblivious to everything, as if it's seen something very pleasing outside of the spread. Whilst the U's seem to be playing their favourite game of untying and unlocking bird cages (that's a thing, right?!) I love this illustration because it's completely floaty and surreal – but it tells a bigger story, with only few drawings.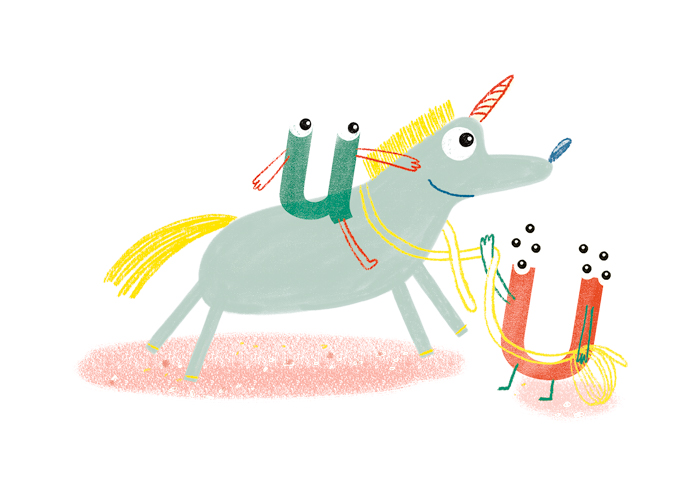 2. Claudia – Illustrator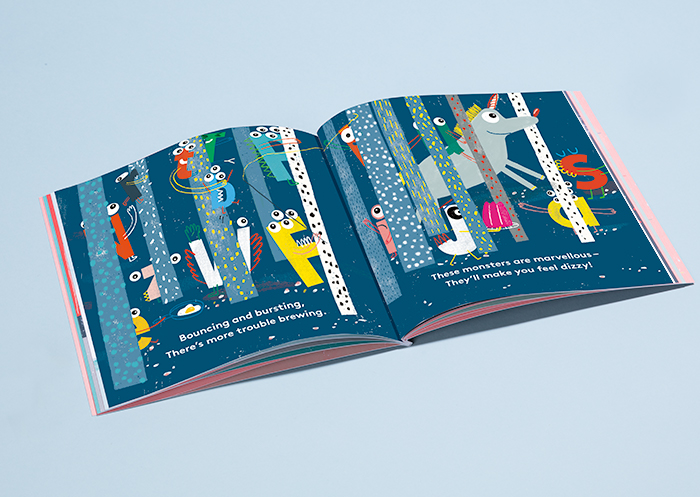 The magic forest is one of my favourite spreads because I love mystery and nature. We don't know what these letters are up to but they sure look like they live in their own world with its own rules. It invites you to come up with your own stories, which is what illustration is about for me. I also like that it is so busy and colourful, it makes for a dynamic spread and even though the image is quite abstract it creates a sense of place. Plus my favourite things to draw are animals. So I snuck a unicorn in there too! Although it is debatable if that is actually an animal!
3. David – Writer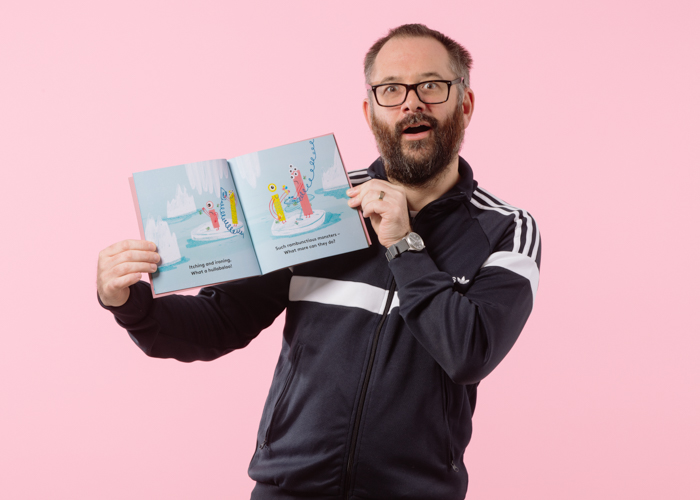 I like the spread where the monsters are ironing, on icebergs. They seem a little nonplussed by it all, which is hardly surprising. The fact that pesky insects are making them itch only adds to their brilliant bewilderment.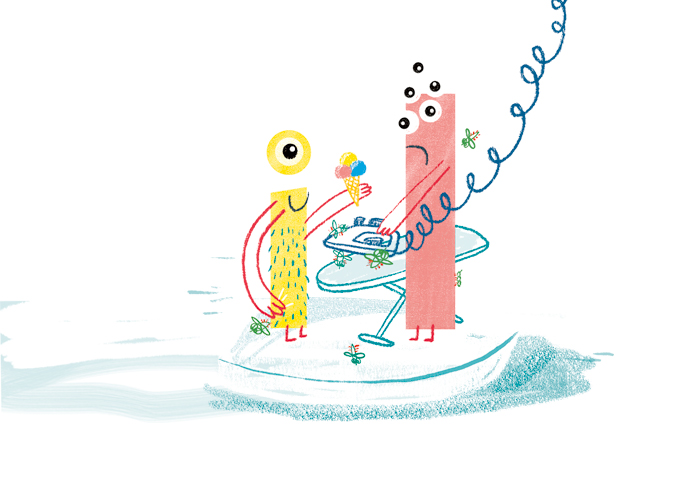 4. Stephen – Software Engineer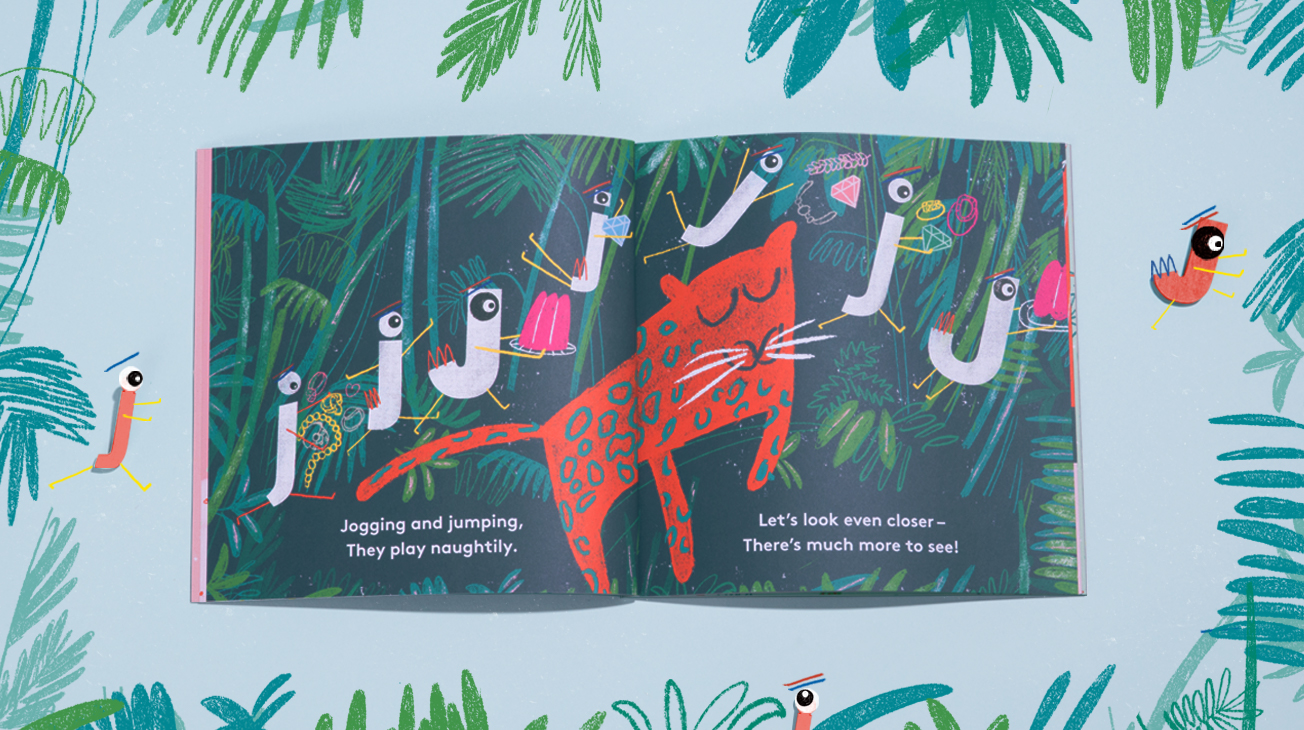 The rich colours for J really pop out as you read the book. The jaguar is fast asleep in the nighttime jungle, blissfully unaware of the monsters' antics. Meanwhile, those J's are clearly on their own special mission – who doesn't like a jewels-and-jelly heist?
5. Elv – Story Producer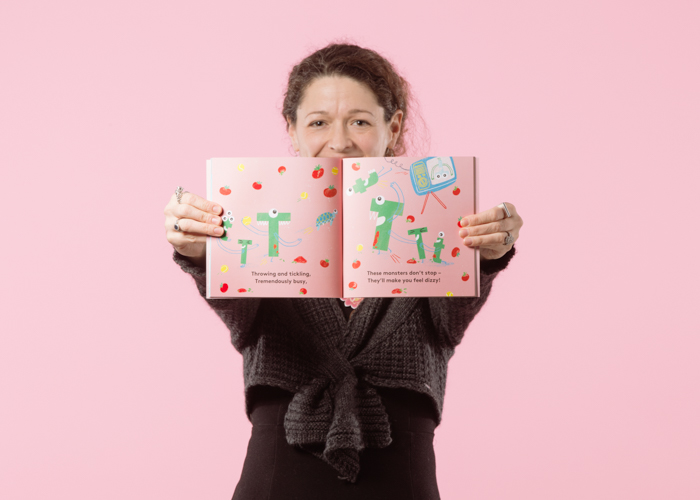 I love the troublesome T's. Tickling and throwing amid tennis balls and tomatoes, they look like they're having the time of their lives! There were so many T words we could have chosen – tasting and toasting, typing and talking – but we couldn't resist tickling and throwing. Those verbs were so characteristic of the kind of mayhem these cheeky Little Monsters get up to ALL THE TIME!
Check out our brand new book here…
See the book