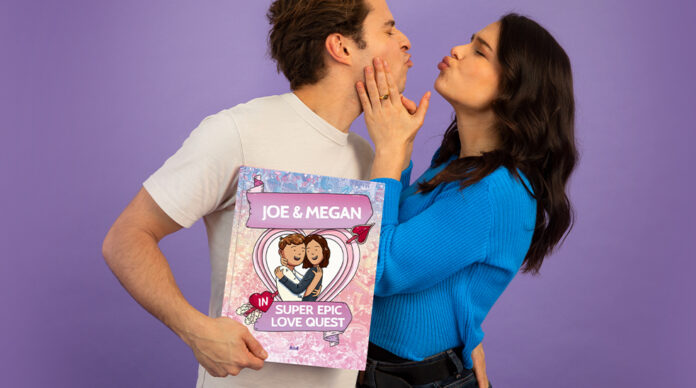 Real couples share their stories about how they met. This week, we talk to Megan and Joe, who met on a dating app.
"We met for the first time on Zoom."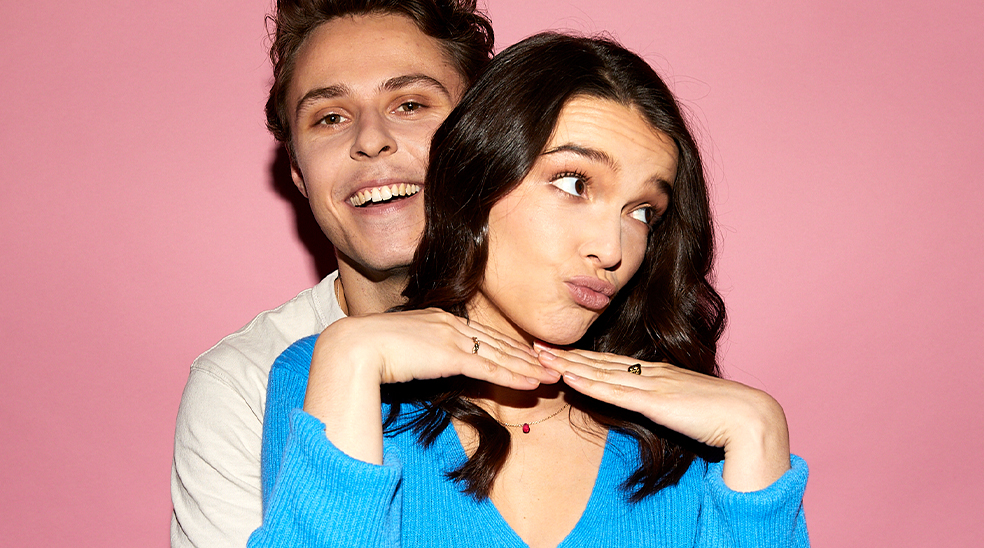 So how did you meet?
Megan: We met on Hinge, during the first lockdown. And yeah, it was pretty weird!
Joe: The first time we met was on Zoom, which I kind of organised. And then we had a couple more Zoom dates. They were both a bit crazy. I ended up doing a DJ set –
Megan: – with me getting drunk on my computer!
Joe: – then we finally met for the first time when lockdown just lifted. Megan came round to my house and I cooked for dinner. And then the rest is history.
Who made the first move?
Joe: Megan made the first move. She messaged me on Hinge.
Megan: I did. I'm a strong independent woman. I took control! And… then I played it cool.
Any awkward moments?
Megan: Oh, so many awkward moments.
Joe: The first date!
Megan: You don't really know how to interact on a screen. And then when life is normal again and you do meet after only having seen each other on a screen… yeah. I mean, we're pretty crazy and awkward people anyway. We're very clumsy and stupid and silly, so daily life is pretty awkward!
When did you know they were the one?
Megan: Oooooh. When he came and cooked me a really good dinner. and we had this amazing day on the riverside at Chiswick.
Joe: We spent the whole day together. We went for a walk and a picnic for about, oh, 12 hours.
Megan: And then there was music and we were just dancing. It was like we were in Italy or something. And then we got very gooey and lovey – and said I love you. Romantic.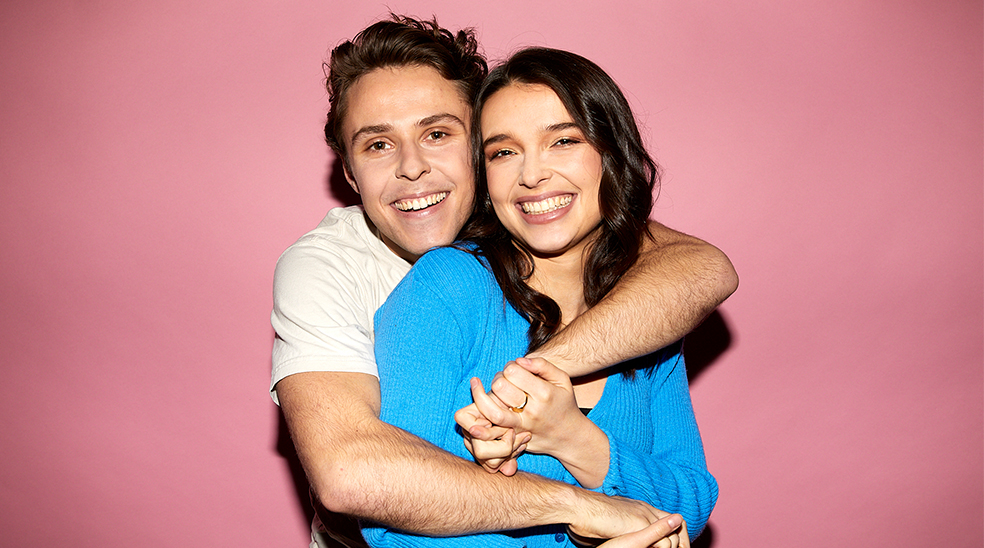 What's the craziest decision you've ever made together?
Megan: We haven't made any crazy decisions… yet!
Joe: Move in together?
Megan: Sure, maybe we'll move in together!
Who's the funniest?
Megan: Me! (Laughs.) No, really it's Joe.
Joe: She's funny in her own way. You have your crazy episodes. We call it getting The Megans.
Megan: But Joe is the Joker. Which I think is the reason I'm with him, because he always makes me laugh.
And who's the most adventurous?
Megan: We're both pretty adventurous, outdoorsy people.
Joe: We went to Cornwall and did a hike together – and it was life or death just to get to this one beach. We scaled down the side of a cliff that was basically parallel. And we thought: we're gonna die on the way down. But it was all worth it was worth it in the end. It was the height of summer, 35 degrees. It was like being in Santorini. And then… we have to scale back up the cliff! We were both shaking.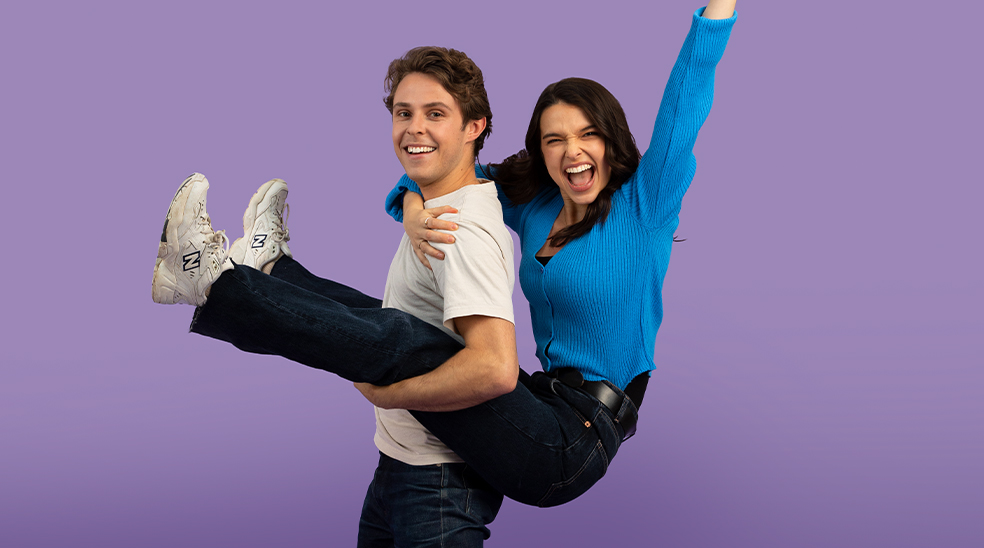 What relationship would you give to your younger selves?
Megan: Don't play any games. Be who you are. If it works, it works. And if it doesn't, it doesn't. There's no point in trying to conceal or hide who you are. Just be upfront. Just fall into love and then see where it takes you!
Joe: Wear your heart on your sleeve and just be completely honest. If it's the right person, you'll know and you'll get taken away. Trust them and they'll trust you.
Find each other with a Wonderbly book
In every lifetime, you were meant to be together. Search for each other through the ages in our brand new personalized book, Your Super Epic Love Quest. See yourselves like never before in each intricately illustrated spread, and crack the clues to prove that love always wins. Who knew your relationship was so epic?