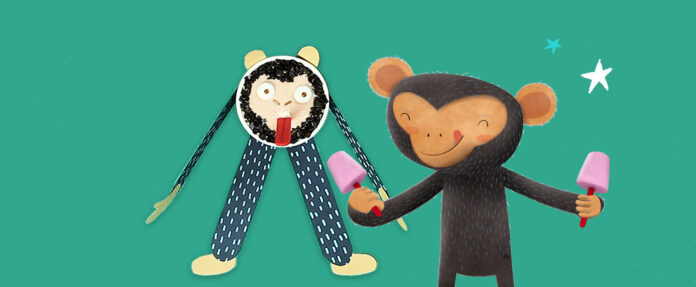 You'll go bananas for these popsicles
Welcome to the jungle! This month we're making a frozen treat you'll go bananas for – Cheeky Monkey Popsicles. They're healthy and delicious, but best of all look just like me! (ahem, Monkey)
To make the popsicles:
6 – 8 strawberries
3 tbsp greek yoghurt
1-2 teaspoons mild honey
half a banana
1 tsp brown sugar
pinch of salt
To make Monkey's body:
Small cups
Stencils (see downloads)
Safety scissors
Non toxic paint
A brush
A Posca pen (or just a fine brush)
Liquid glue or tape
To draw Monkey's face:
Dark chocolate sprinkles
Our stencil
To make the eyes:
Mini meringues
Chocolate syrup
A toothpick
And for the tongue:
Popsicle sticks
Food colouring + water
A pencil
Make the monkey cups first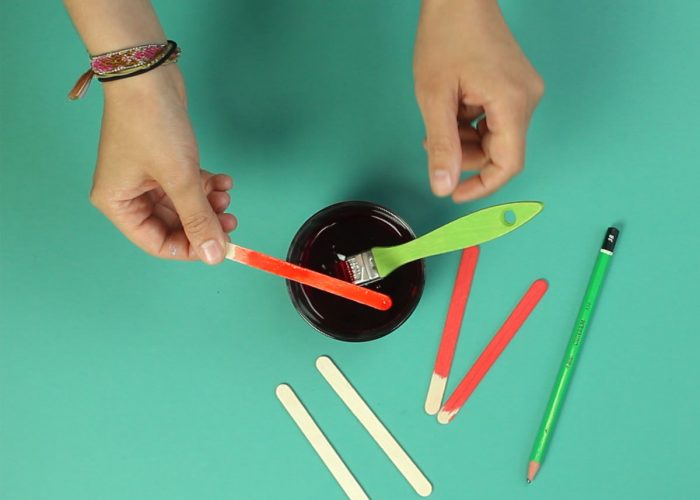 Step 1
First paint the outside of the cups blue. Then paint the popsicle sticks red with red food colouring and water. Everyone can be an artist here (berets are optional).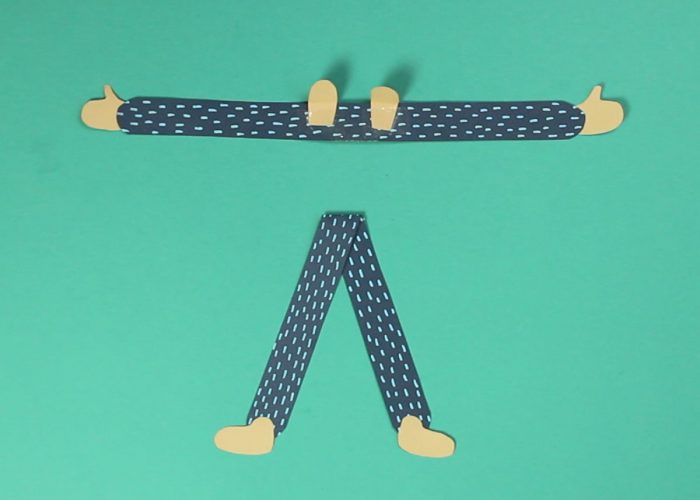 Step 2
While the cups and sticks dry, cut out Monkey's arms and legs. If you need a little help – use our stencils. Show them how it's done using safety scissors. It's just safer.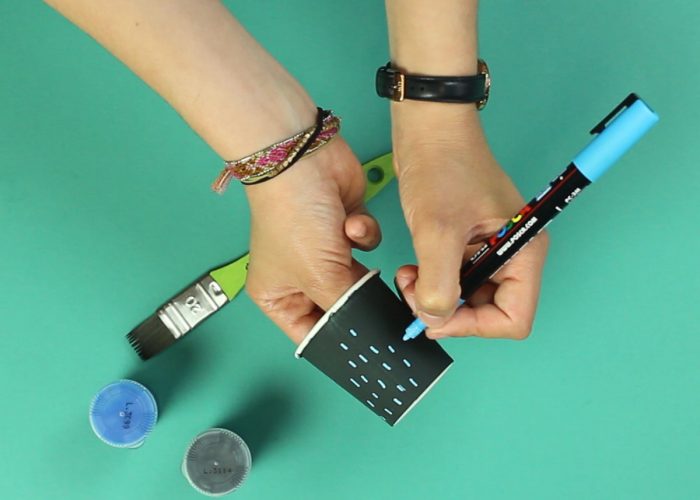 Step 3
Add dashes to your Monkey cup to look like fur, using your Posca pen or a fine paintbrush. Then draw a line on the red stick using a pencil. This will be Monkey's tongue. Give Monkey any hairstyle you want!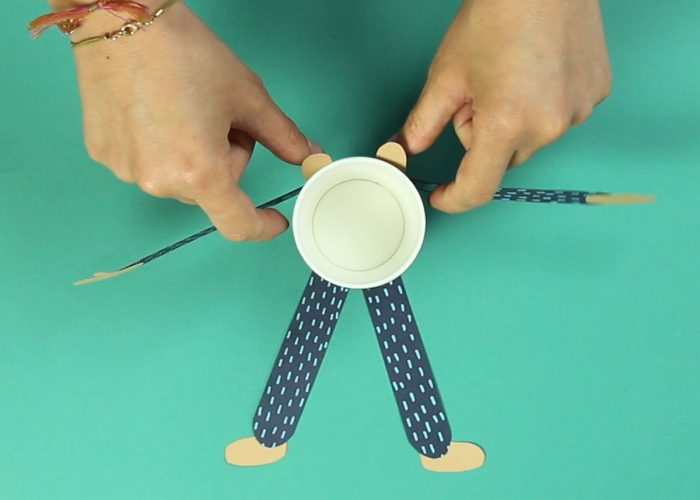 Step 4
Glue the legs and arms on the cups. Ta da! Show the little ones how it works.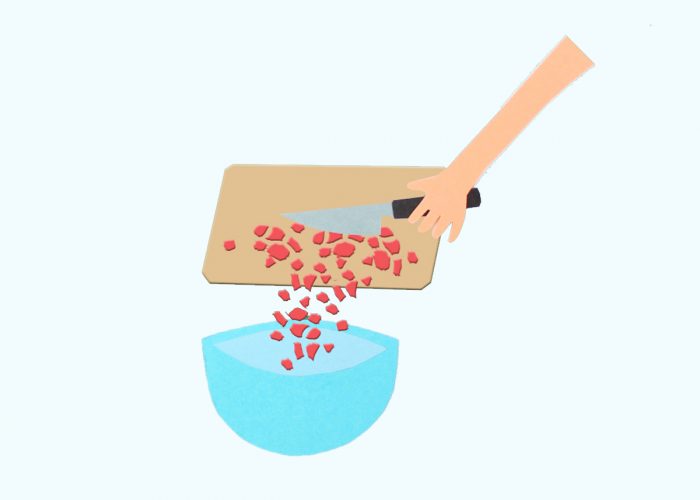 Step 1
Wash the strawberries, pit them and cut them up roughly. Pop them in a bowl with the sugar and salt and stir to bring out the juices. You cut. They stir… and everyone tries to resist eating all the strawberries, which is really, really hard.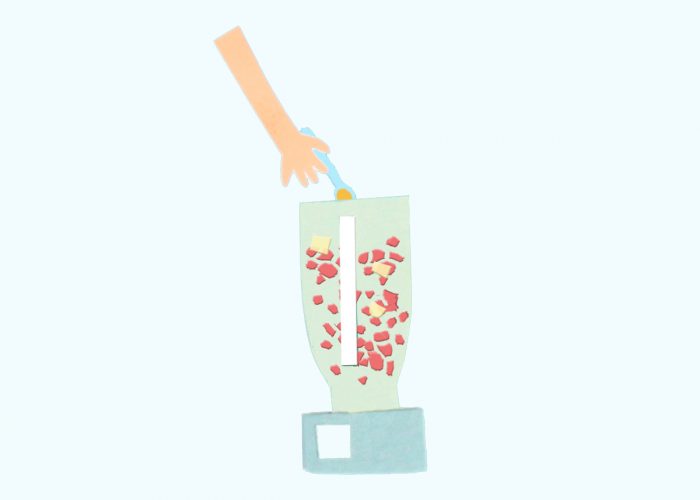 Step 2
Meanwhile, peel the banana and break it into pieces. Pop half the pieces in a blender along with the yoghurt and honey. Finally, add the strawberries. Let the children handle this step. Splish, splosh!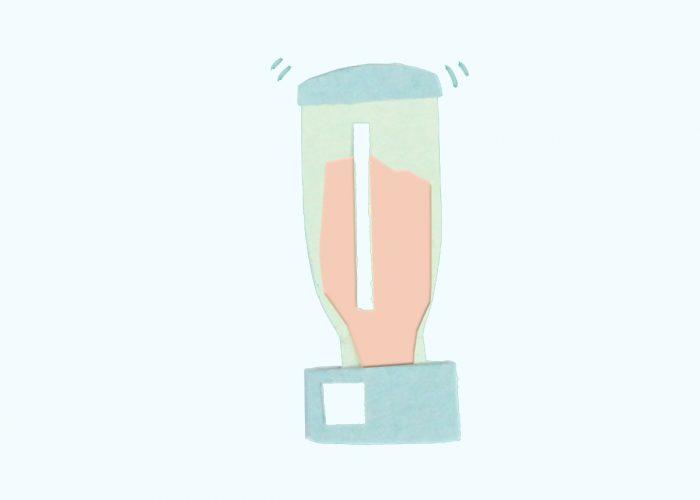 Step 3
Blend until there are no bits left. Cheeky hands away! Grownups are in charge here. Whrrrrrrr!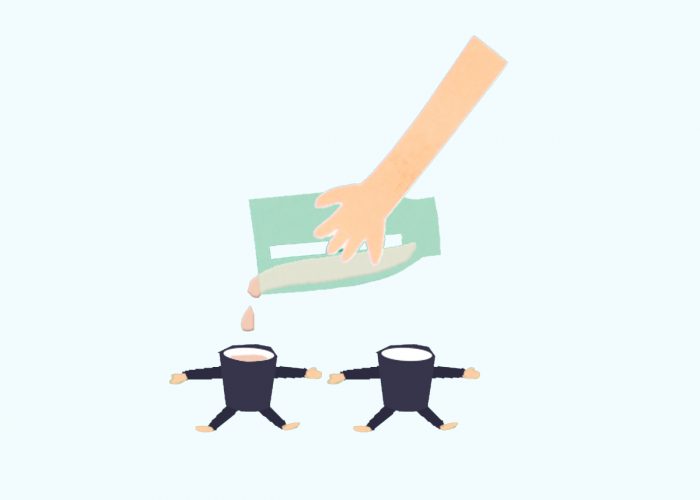 Step 4
Your luscious mix is ready. Now pop it in those paper cups. Little spoons hold the cups while grownups pour… all the way to the top just below the edge.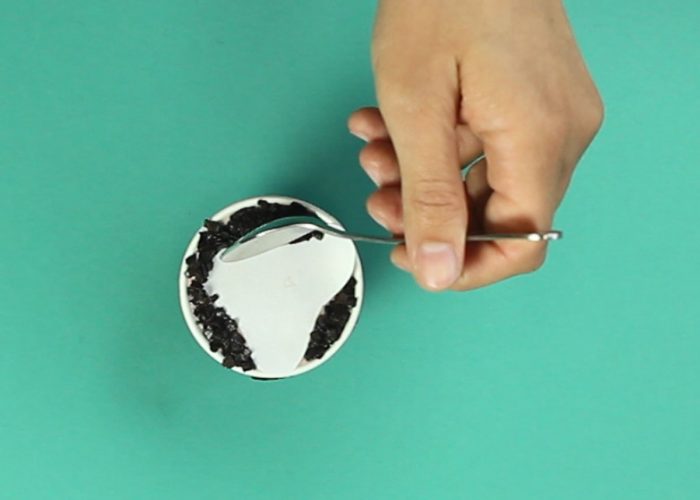 Step 1
Make Monkey's face using our downloadable stencil and dusting on the chocolate sprinkles. A little focus and a teaspoon should do the trick.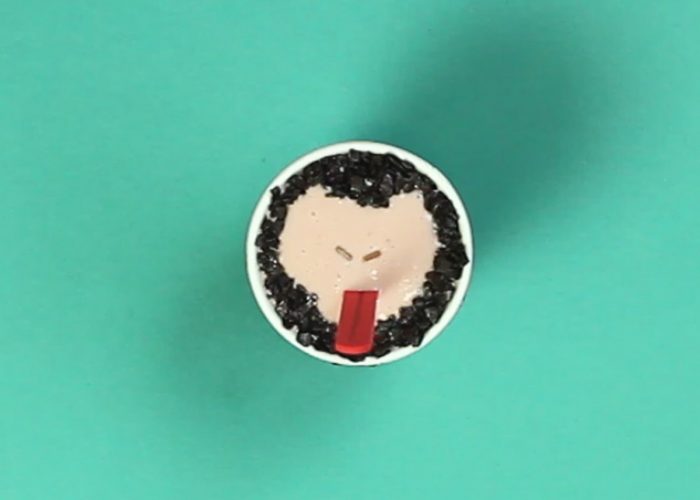 Step 2
Wedge the popsicle stick in for the tongue and drop two sprinkles for the nose. It's all in the detail..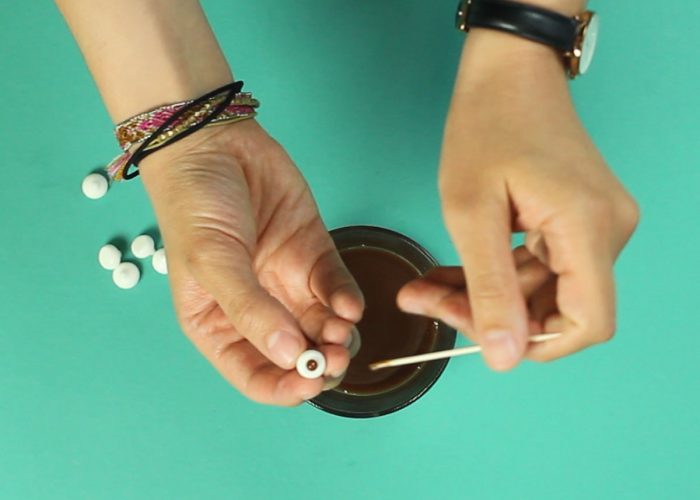 Step 3
Draw pupils on the (upside down) mini meringues using a toothpick and some chocolate syrup. Cute. Simple. Works like magic.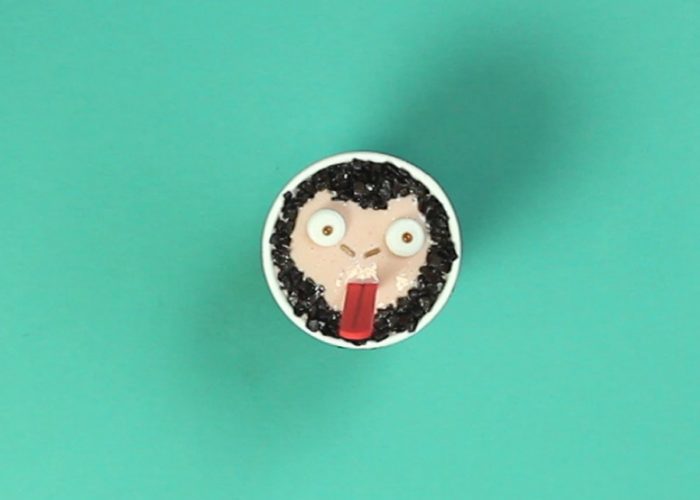 Step 4
Then put the eyes in place. Here's our cheeky Monkey. Marvellous, isn't it?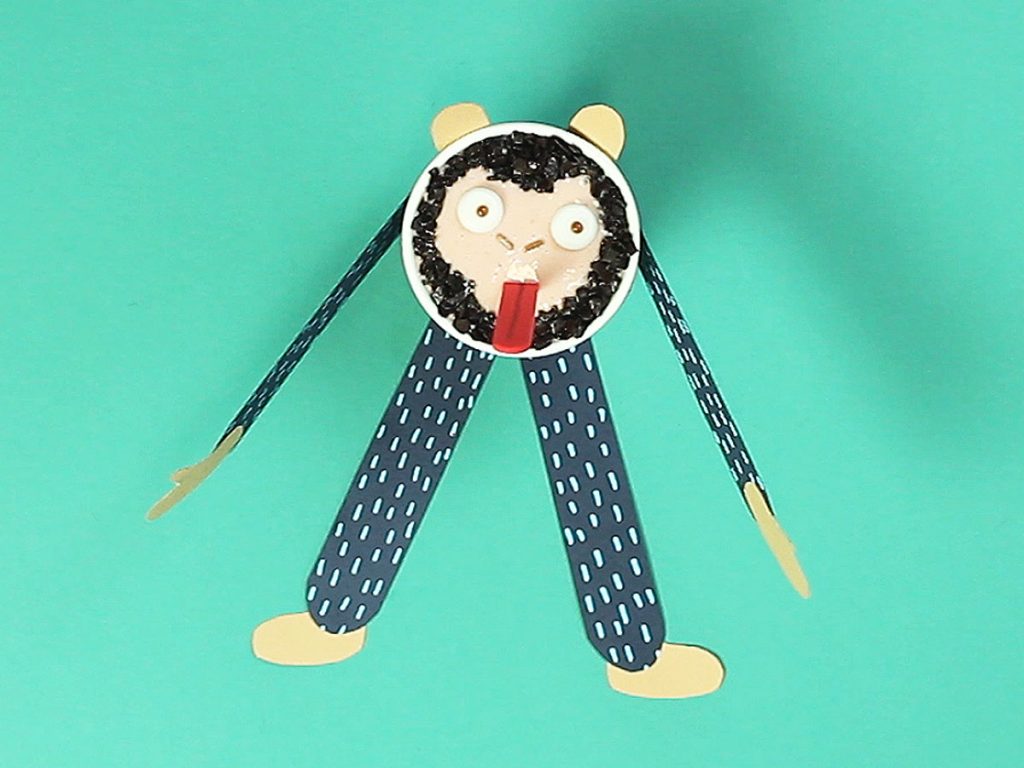 Finally
Place your little monkeys in the freezer for about 4 to 5 hours and that's it. You've made monkey popsicles! Grab the tongue, peel off the cup and enjoy.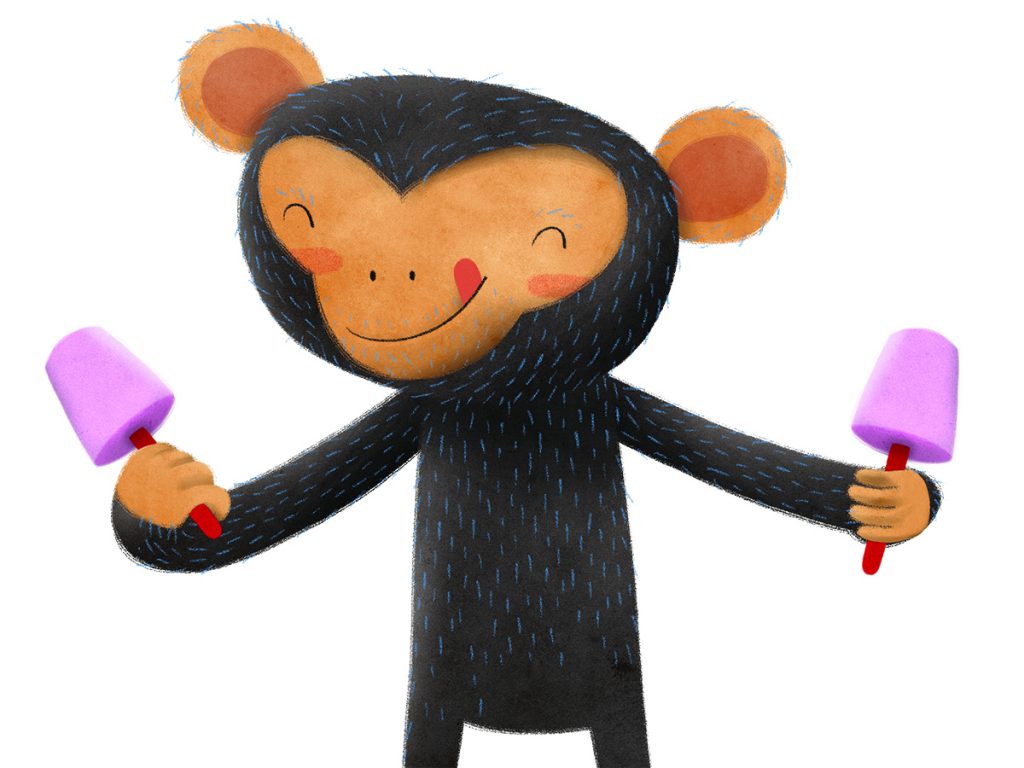 Cheeky tips and facts
These popsicles make for a marvellous breakfast. You can even replace the yogurt with oat milk and add granola for a superfood breakfast. Yummy!
Strawberries are rather daft! They're the only fruit to wear their seeds on the outside… and those little seeds are actually a type of dry fruit, that contain their own mini seeds. Astonishing!
Strawberries are actually members of the rose family. Now, that doesn't mean you should go around eating roses (please don't), but you can definitely offer a punnet of strawberries to a loved one on Valentines day.