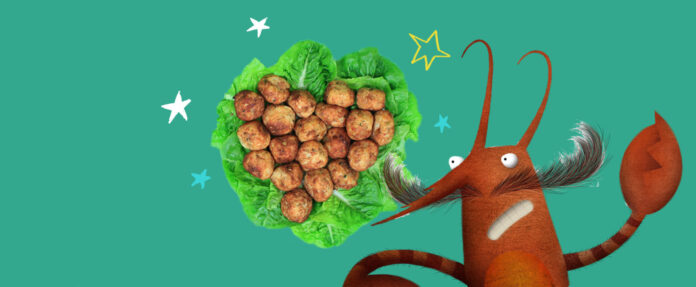 Lobster here. I've been waiting for someone just like you to help me. You see, I really want to cook something special for my sweetheart: fish fritters (or haddock fish bubbles as we like to call them). But I've got two claws for hands… and I can only go as far as snipping!
Could you brilliant chefs help me cook a special fish dish for my darling? Whoops, the tide is coming in. Better get started. Let's get to it! Chop-chop.
You will need:
1 whole Haddock fillet
Potatoes 2 big ones (about 600g)
Fresh Parsley 1/4 cup
Olive Oil 1 tablespoon
Onion just one
Eggs 2 (free range)
Vegetable Oil 50cl – 75cl (for deep frying)
Pitted Green Olives 1/4 cup
Garlic 3 cloves
Salt a pinch
And for the yoghurt dip:
Greek Yoghurt 170g
Garlic 1 clove
Dill 3 sprigs
Lemon one half
Small Capers 1 teaspoon
Salt a pinch
Olive Oil 1 tablespoon
Washed your hands? Let's make fish fritters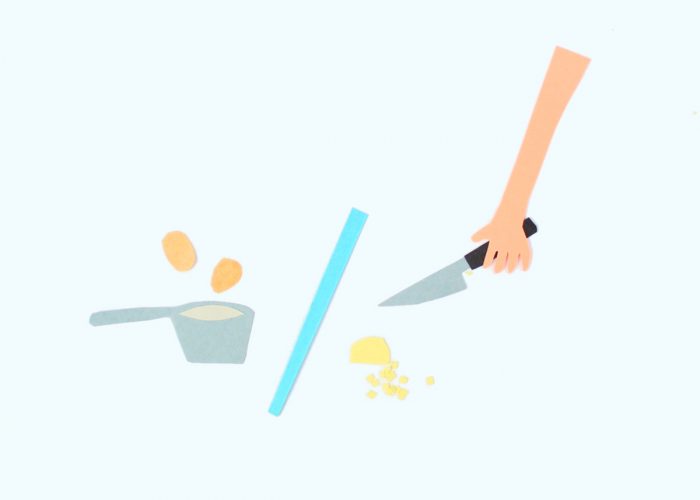 Step 1
Put the potatoes in a saucepan. Cover them with water. Boil them. Meanwhile, finely chop the onion. Grownups, you start the ball rolling on this one.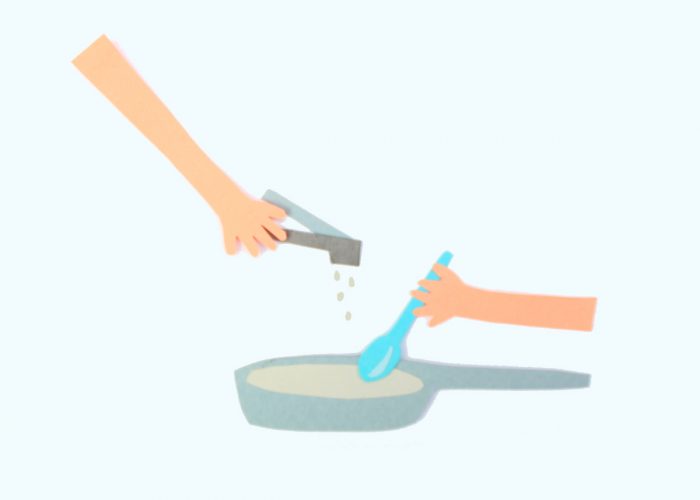 Step 2
Now, heat a splash of olive oil in a large frying pan, cook the onion and add pressed garlic. Stir until the onion softens. Leave them on the side to cool down. Time to call the little ones. It's their turn soon.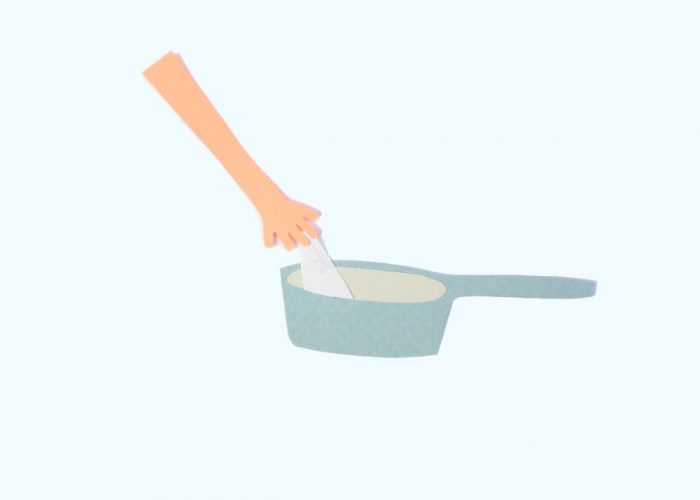 Step 3
Place the fish in a large saucepan, cover with cold water and bring to the boil uncovered. Reduce heat, simmer, covered for 5 minutes. Keep an eye on the saucepan to avoid overflow.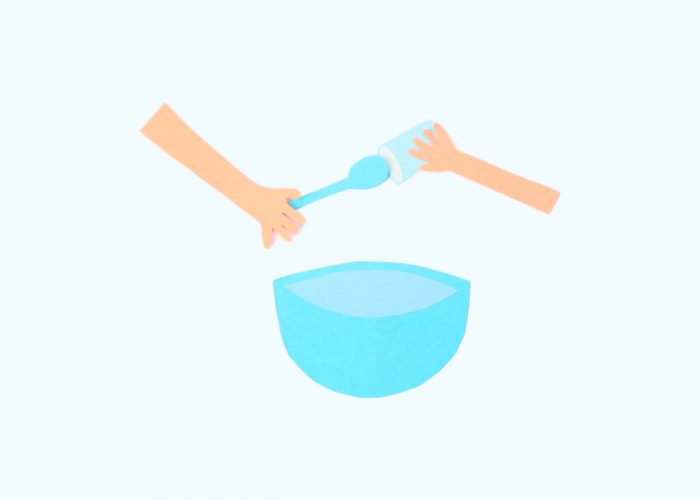 Step 4
While this happens, let's make our dip. Kids lead on this one. They can make it from start to finish 🙂 Let's start by emptying the yoghurt into a bowl.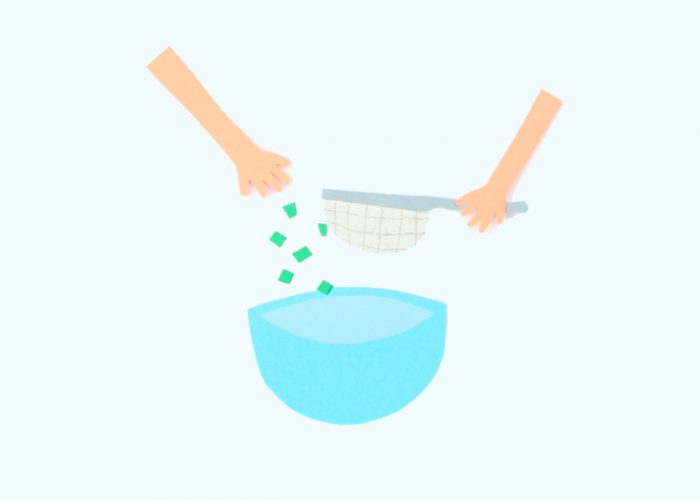 Step 5
Now, rinse the capers, drain and add them to the yoghurt. Easy peasy, right?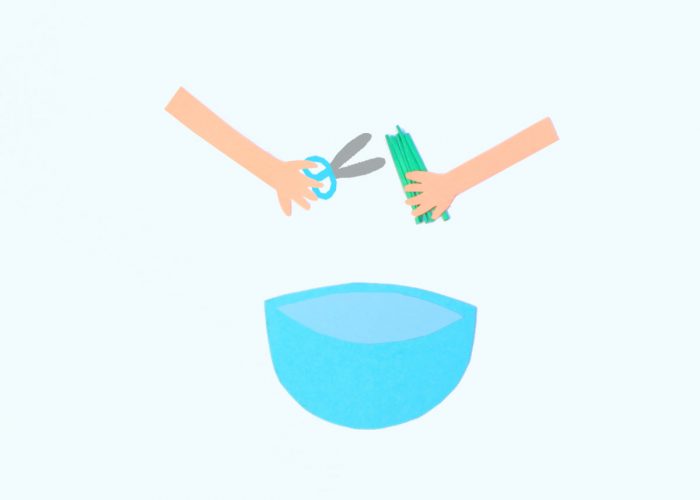 Step 6
Chop the dill finely, press the ½ lemon and add them to the mix. Just give the little helpers safety scissors for the dill.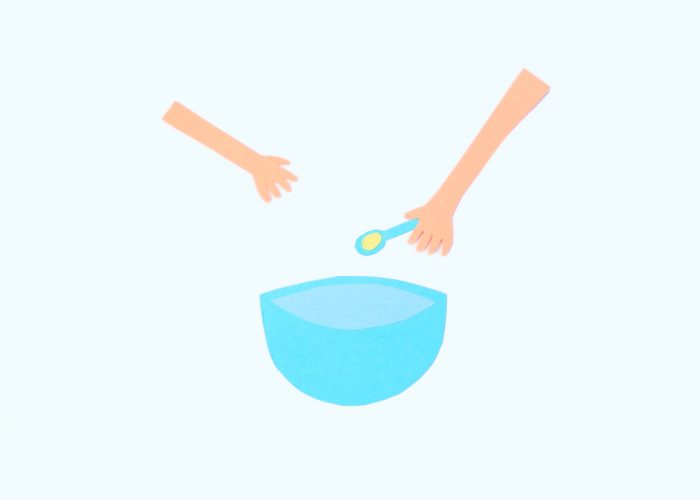 Step 7
Add the olive oil and the salt. Stir the mix until smooth and even. Tada! A little chef is born.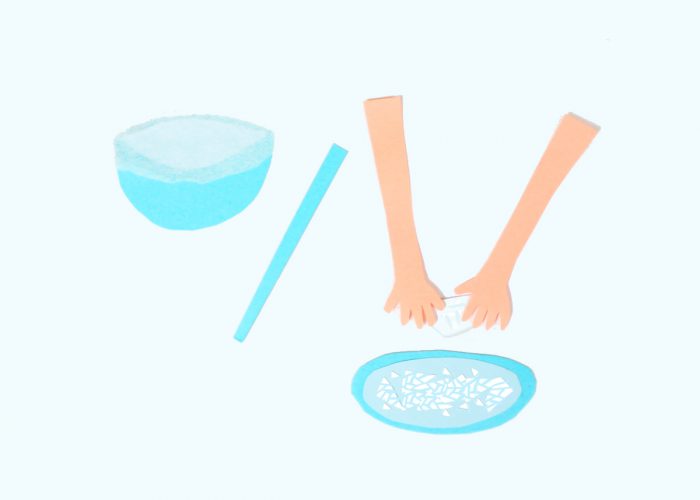 Step 8
Kids cover and place the dip in the fridge. Meanwhile, grownups drain the fish and discard the water. Rinse the fish in cold water and flake it with your hands. Rinse a small piece of fish in loads of cold water, so that the little ones can help you flake it.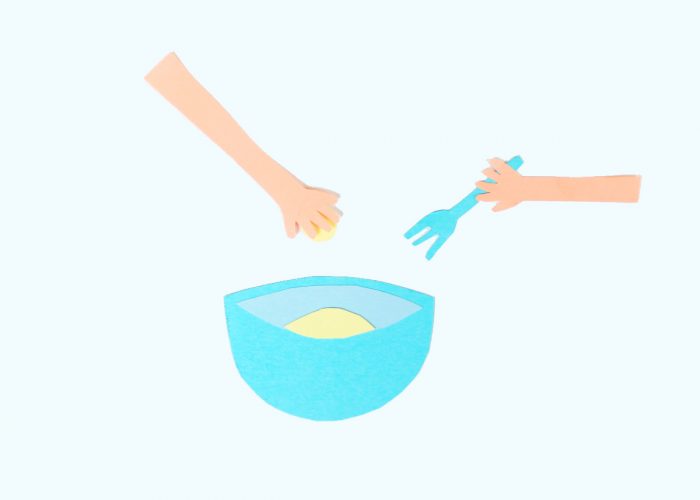 Step 9
Check if the potatoes are tender using a knife. Drain. Remove skin. Roughly mash them in large bowl. Let the kids help you: Squish, squash!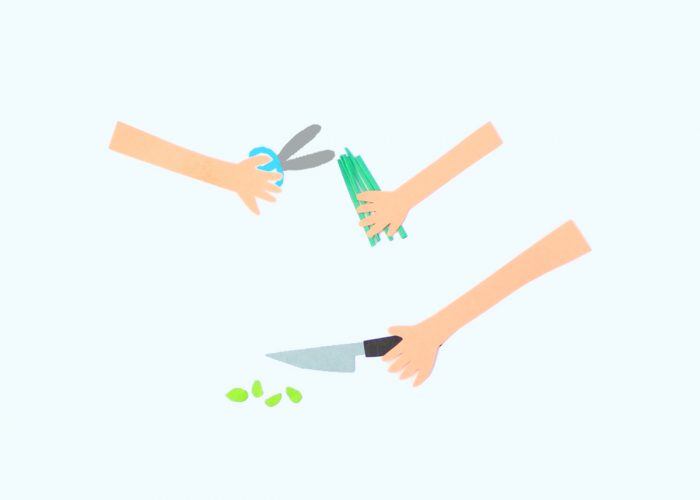 Step 10
Did you find the dill and the olives? Yes? Amazing! Time to chop these delicious ingredients to add a little bit of flavour to the mix. Grownups take care of the olives. Kids are on dill duty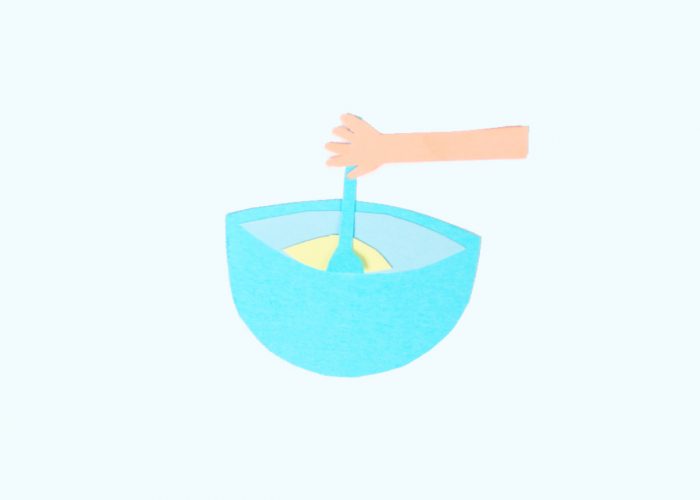 Step 11
Combine the fish, the onion, the parsley, the olives and the eggs with the potatoes; mix well. Kids add the eggs. They can practice in a separate bowl first.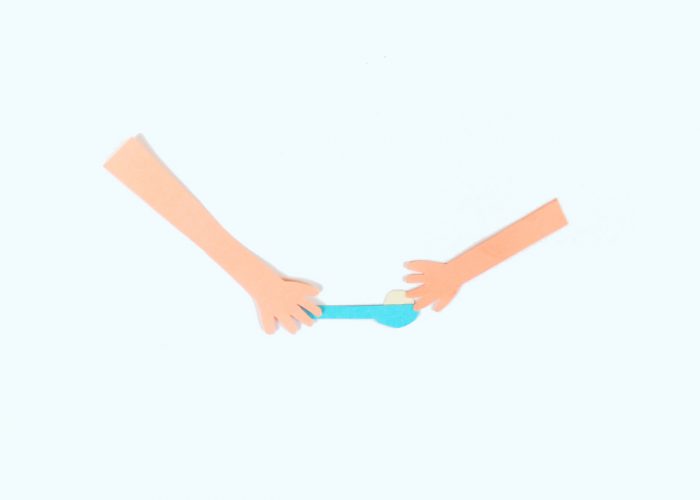 Step 12
Now team up for the crafting step: roll level tablespoons of fish mixture into balls (they should be around 3cm/over 1"). Yey! Roll, roll, roll the fish…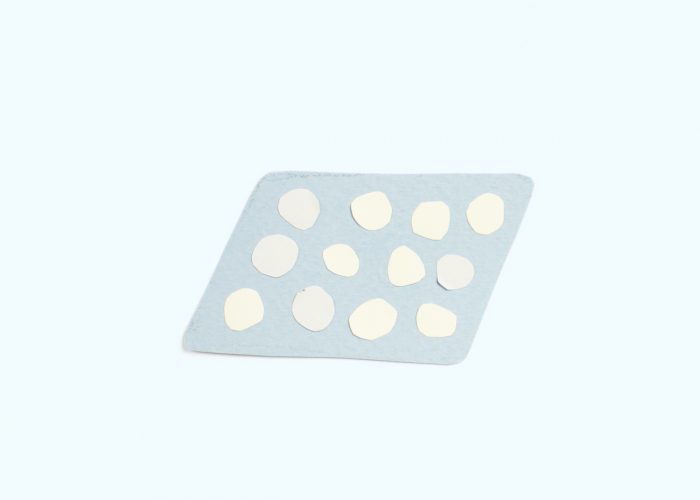 Step 13
Place the bubbles on a baking-tray lined with greaseproof paper. Refrigerate for 30 minutes to firm up. Grownups do the first ones to show how it's done. Leave a little bit of space between each ball. They're like little pets going for a nap! Um, sort of.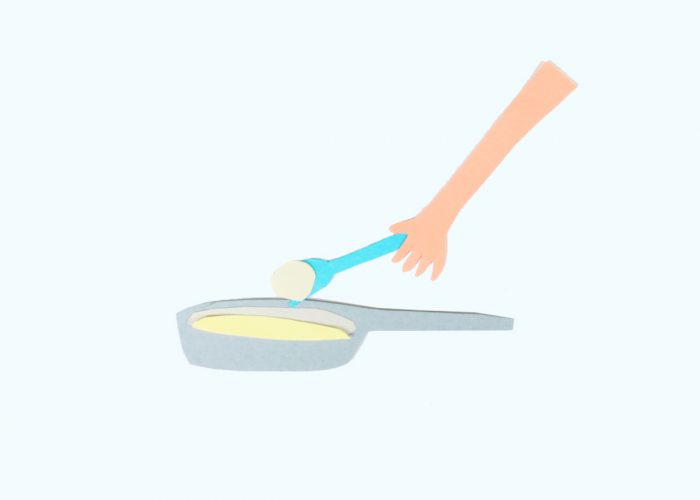 Step 14
Heat the vegetable oil in a large saucepan. Deep-fry the fish balls in batches until lightly browned and heated through. Drain on paper towels. Grownups, time to turn these little balls into delicious fish bubbles (ahem, fritters).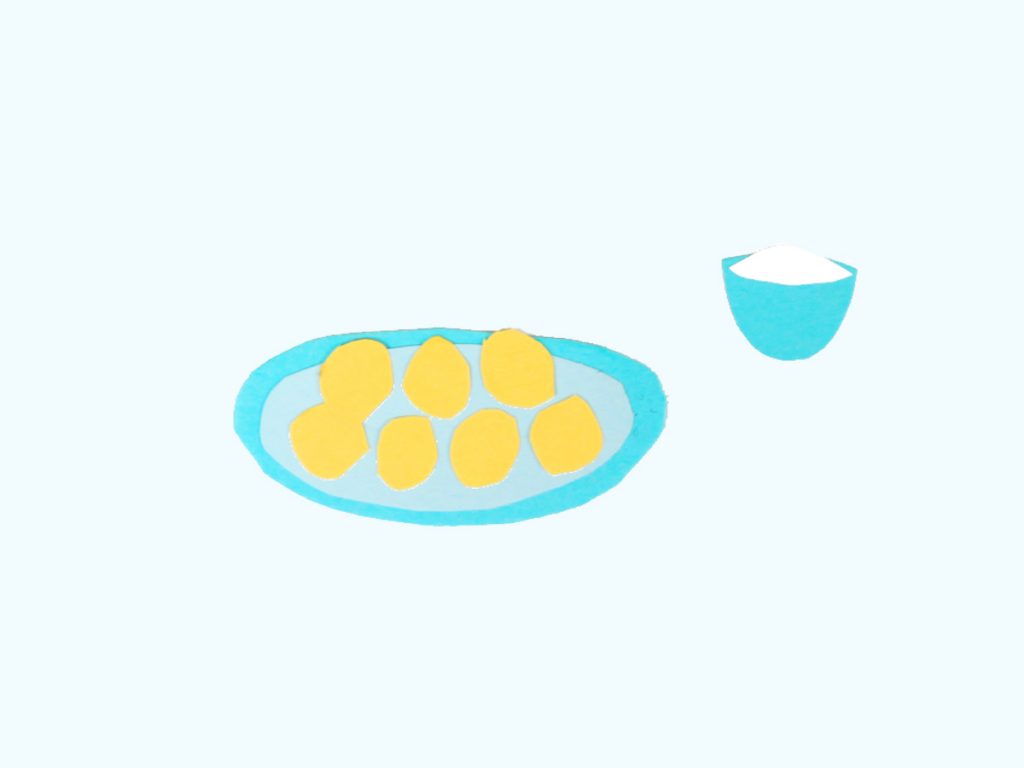 Step 15
Yey! Well done! Give each other a high-five, or a messy hug.
Turn it into a heart
Rinse a heart of lettuce (such a romantic veggie). Rip the leaves and put them in the salad spinner (whoosh!). Add a mini can of corn, a splash of olive oil, a pinch of salt and ½ a lemon. Lay it on a plate and add some fish bubbles to form a heart. It's for Lobster's true love after all.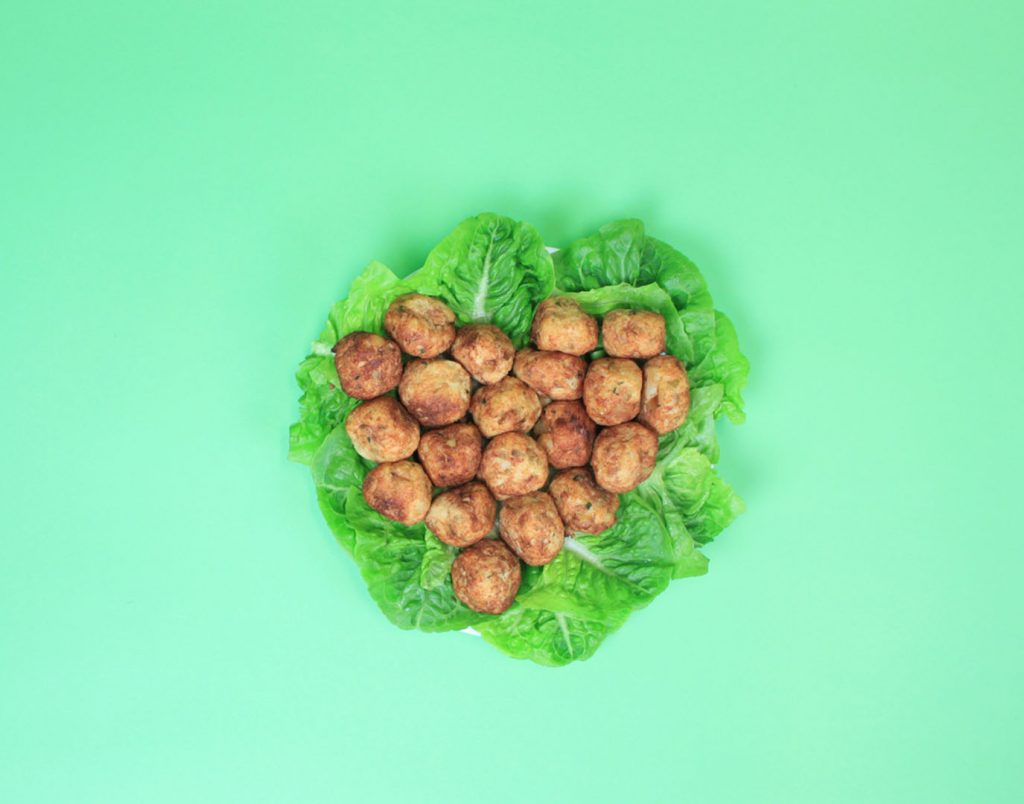 Some fishy facts
FISH DON'T GROW ON TREES Fish have seasons, just like fruit and veg. Haddock breed from March to April.
SPACE SPUDS Did you know that in 1995, potatoes became the 1st vegetable to be grown in space? Pretty good news since humans can apparently survive on a diet of just potatoes, and milk (we don't recommend it though)
L is for Lobster
Lobster is a character from The Little Girl/Boy Who Lost Their Name. In the book, Lobster learns to play the bongos because he simply doesn't have the dexterity for the piano! The story is based on each child reader's name, so boys and girls with L in their name can get to meet him.