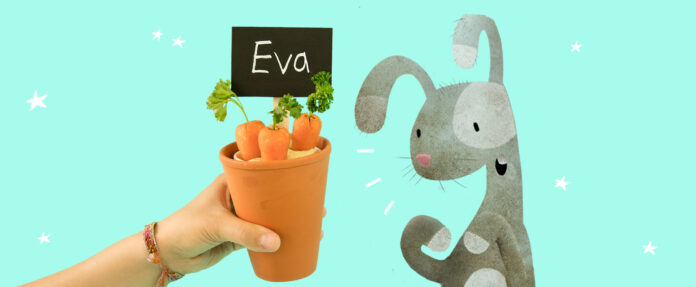 Why should rabbits have all the fun?
Here's a healthy, playful snack that kids will love: Flower Pots with hummus 'soil', sprouting lovely fresh carrots. Perfect for after school, or any time you want to deliver something fun and nutritious.
And for busy parents (what parent isn't busy?) they're incredibly simple to make…
You will need:
• 240g of canned chickpeas (drained weight)
• 3 tbsp of tahini paste
• 50 ml of lemon juice (about 1½ – 2 lemons)
• 35 ml of extra virgin olive oil
• 50 ml of water
• 1/2 tsp of cumin seeds
• 1/2 tsp of salt
• 1 garlic clove
• A bundle of parsley (or any herb you like)
• 15 baby carrots
Makes 5 portions
Takes 20 minutes
Let's make Flower Pot Dips!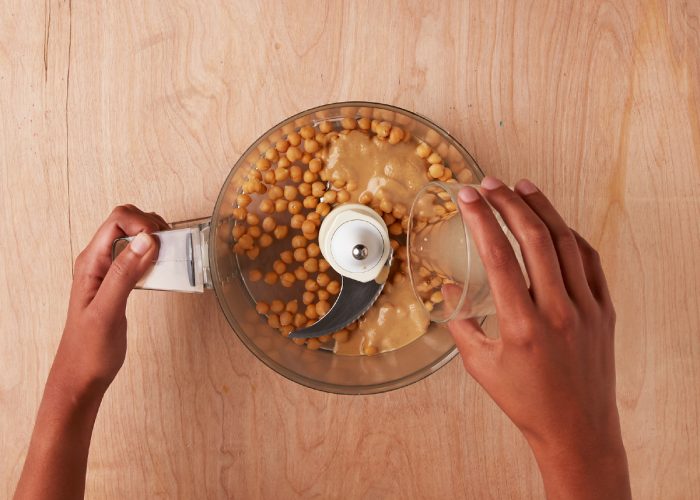 Step 1
Pop the chickpeas, tahini paste and lemon juice in a blender. 1, 2, 3, whizzz!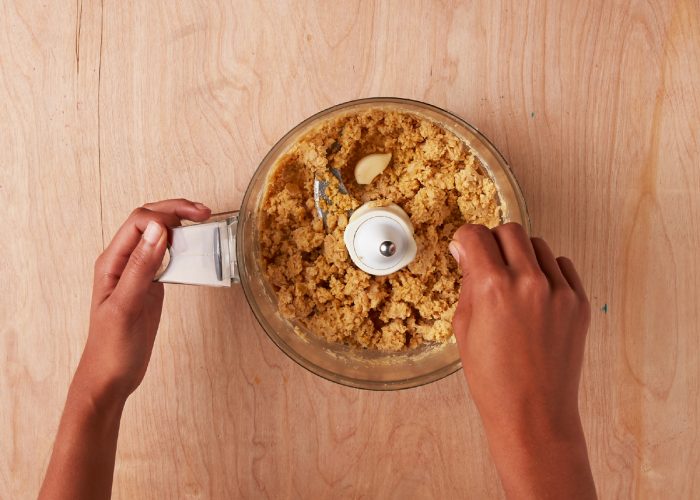 Step 2
Peel the garlic clove and add it to the mix along with the olive oil, the cumin and the salt. (Cumin is incredibly fragrant so adjust to your personal taste.)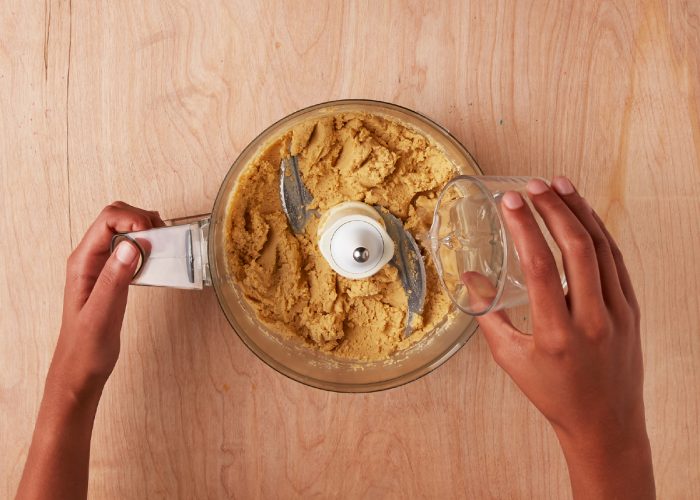 Step 3
Blend again and add some water to make the mix smoother. Once the blender is off, be sure to scrape the hummus from the sides and bottom to get a more even soil… er… dip.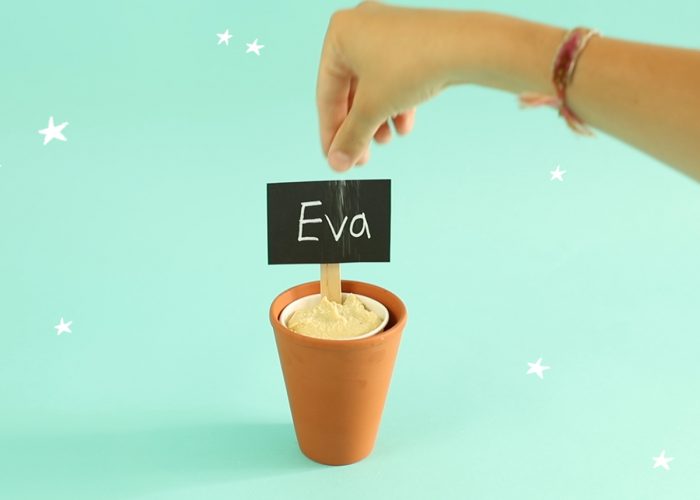 Step 4
Now scoop the hummus into paper cups, pop into a planter, and get ready to play a little trick. Give the kids some salt and ask them to sprinkle the "seeds" on the soil.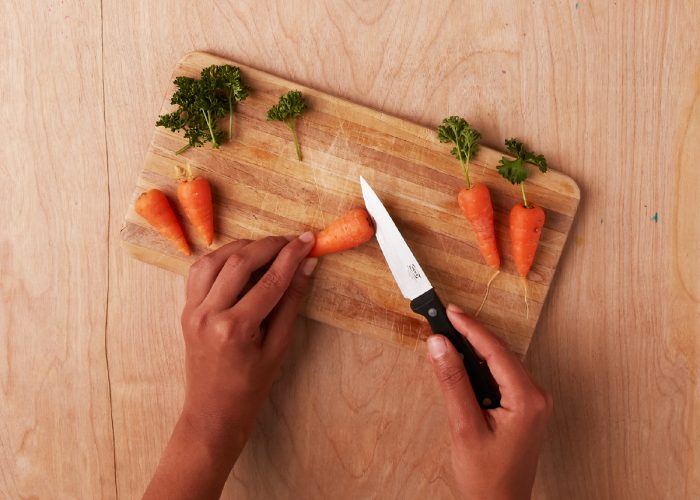 Step 5
Time for some magic. Slit the round end of the baby carrots to create an opening and pop a sprig of parsley in there for tops.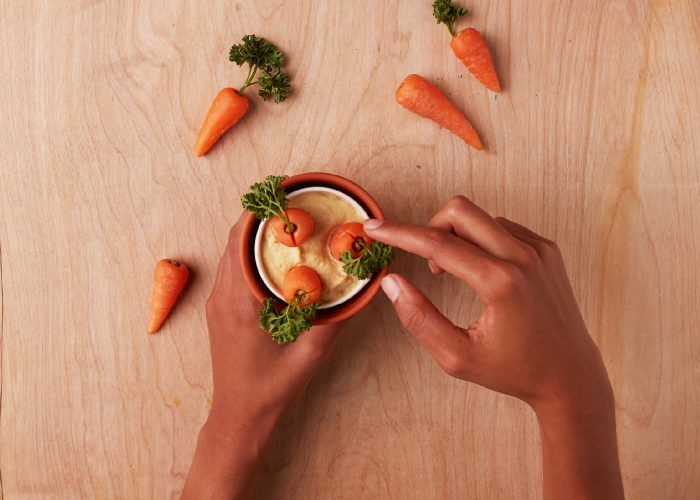 Step 6
Pop the carrots in the plant pot as if they grew out of the hummus! You've got a fresh, yummy garden.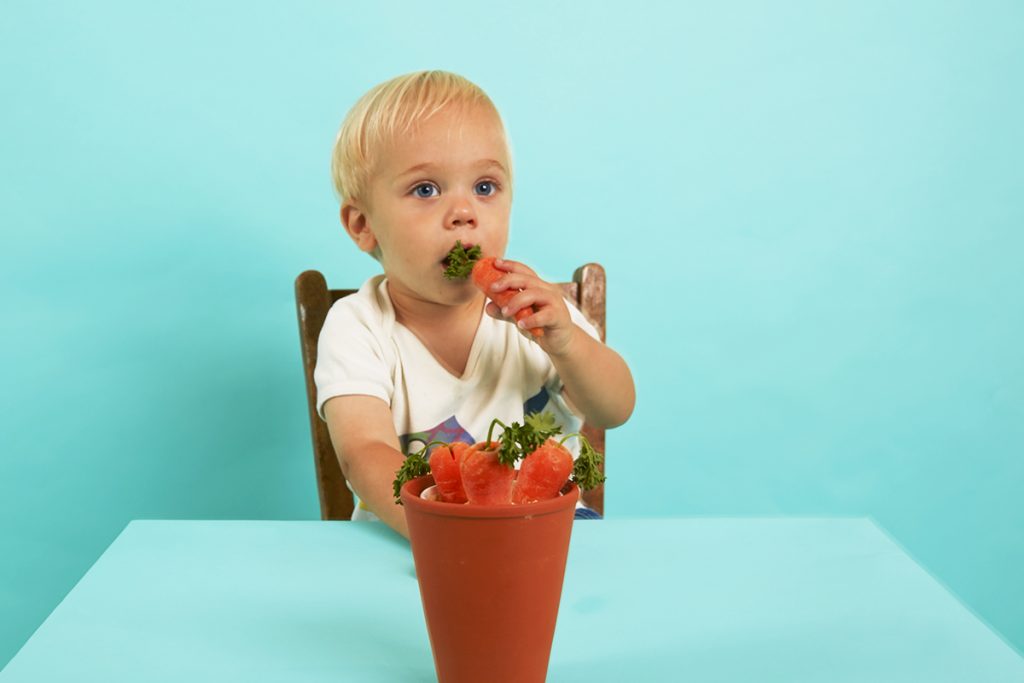 Another satisfied snacker.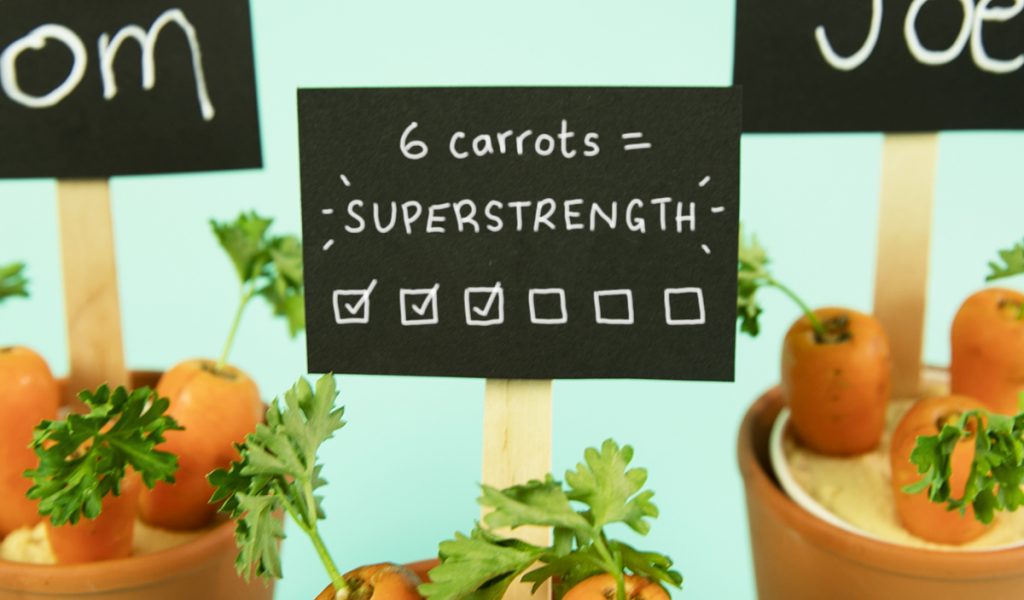 That's science. (Not actually science.)
Milk and sugar with your chickpeas?
Did you know that chickpeas can be roasted and brewed as a substitute for coffee? They were grown for this purpose in Europe during World War One and have been used as a substitute since the 18th century. They are still used as a caffeine-free alternative today. (Probably without the carrots.)