Before Christmas, we ran our second year of Junior Toy Genius, when we ask children to come up with bananas designs for a new toy, then we pick a winner and actually make it, for real.
And again, we had lots and lots of wonderful, wacky (and sometimes weird) entries. Flying unicorns, surprising tigers, robots, time machines, submarines, helicopters, you name it, our incredible kids thought of it and designed it.
But there can only be one winner, and the one that caught our eye was a flying drone car. The question was, could we actually make it. Could we? You bet we could!
Here's the original design: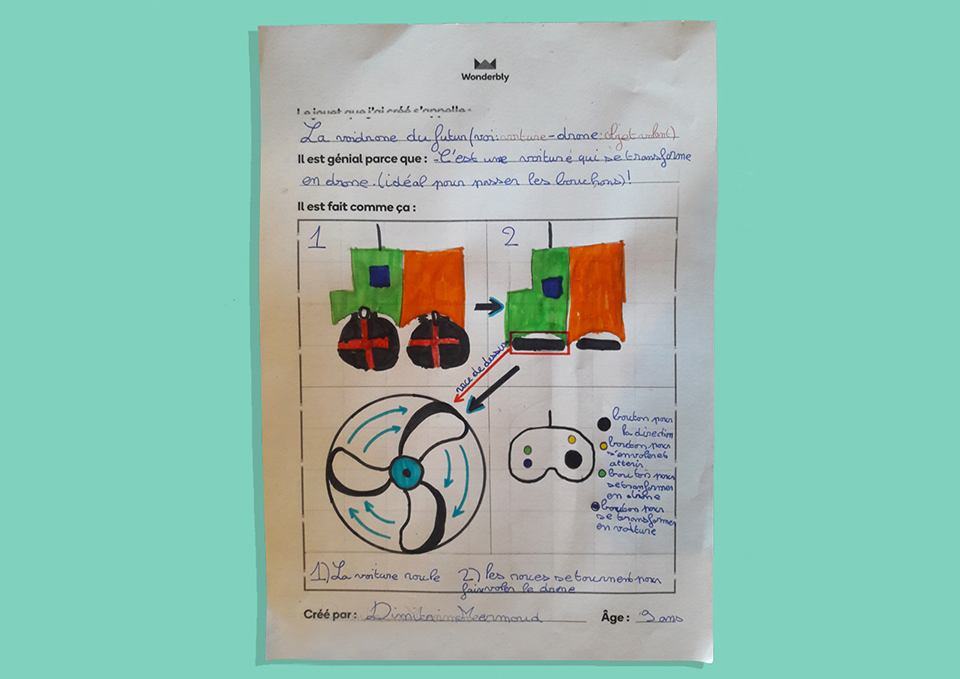 And here is the first stage of making it a reality – cutting the car shape out of doesn't-weigh-very-much polystyrene. This thing's got to fly!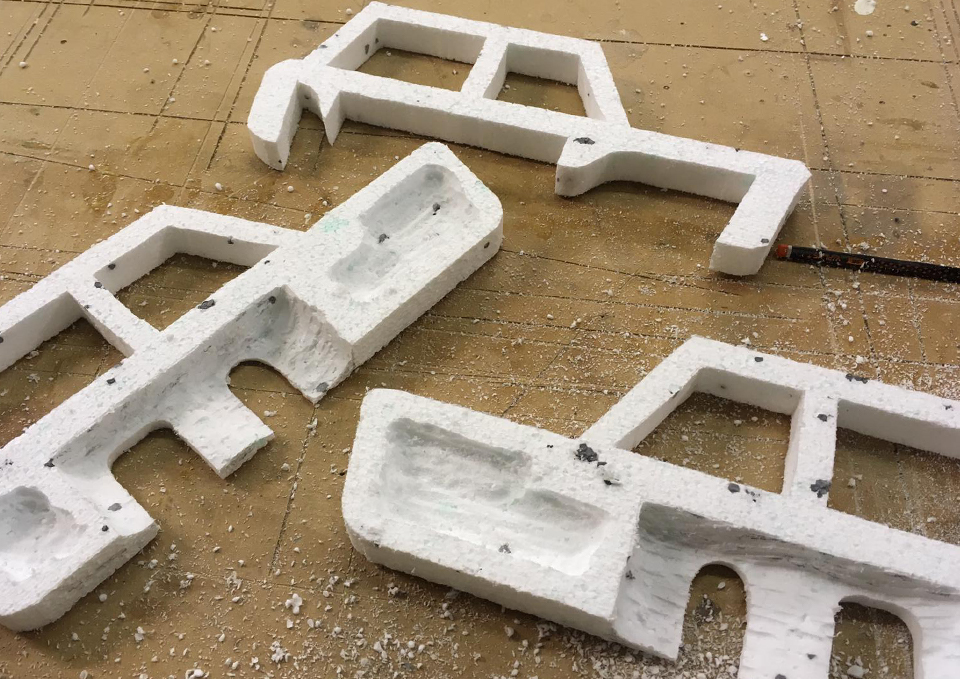 Okay, next, cars need wheels, even if they spend most of their time in the sky.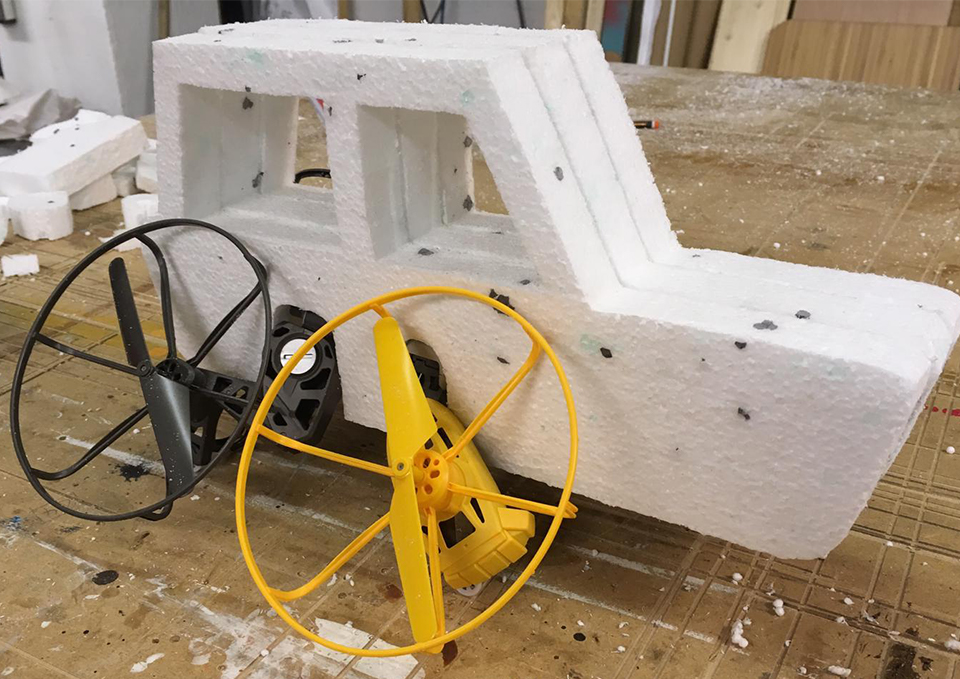 But it doesn't just need wheels – it needs some kind of propeller-y flying technology, to get it off the ground. And here it is! Yep, our friends who helped make this toy really know what they're doing.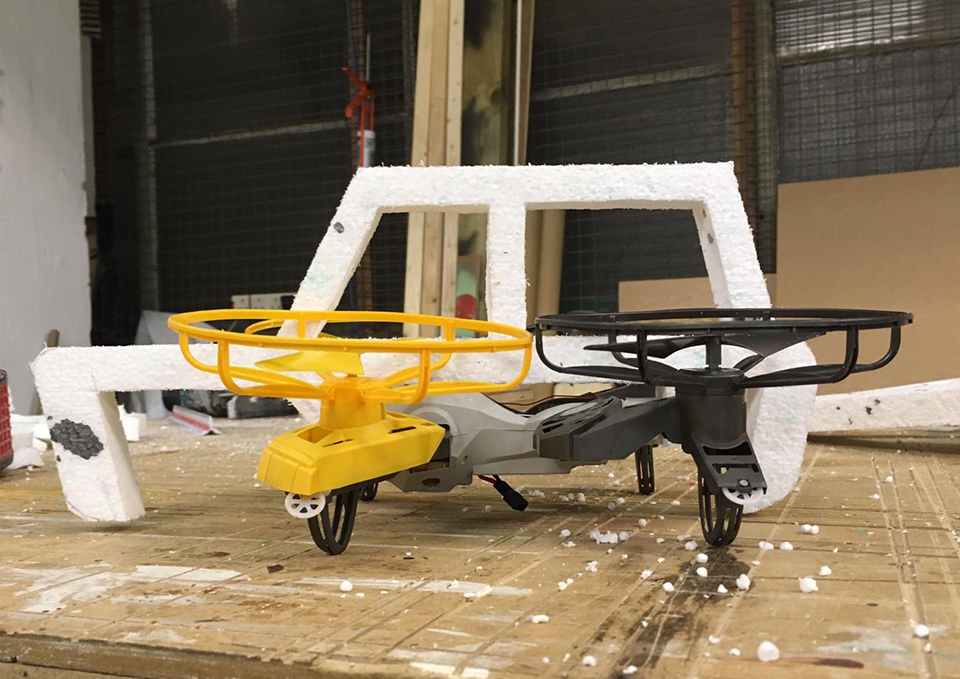 And here's the proof – look! It really does fly.
Finally, here is the finished toy. It looks great, it remains faithful to our winner's original vision, and, most importantly, it is a CAR THAT FLIES. Congratulations to Dimitri, our winner, thank you to everybody who entered, and many, many thanks to the guys at Tom and Chris, who built this fabulous toy. Genius, indeed!