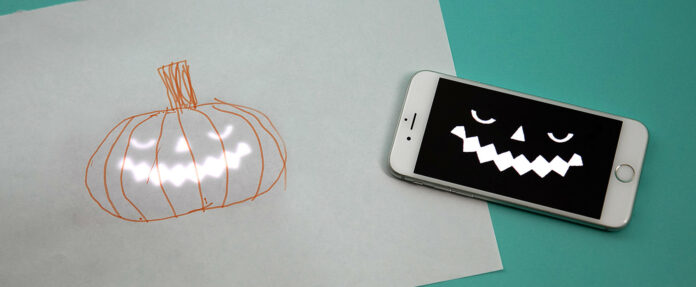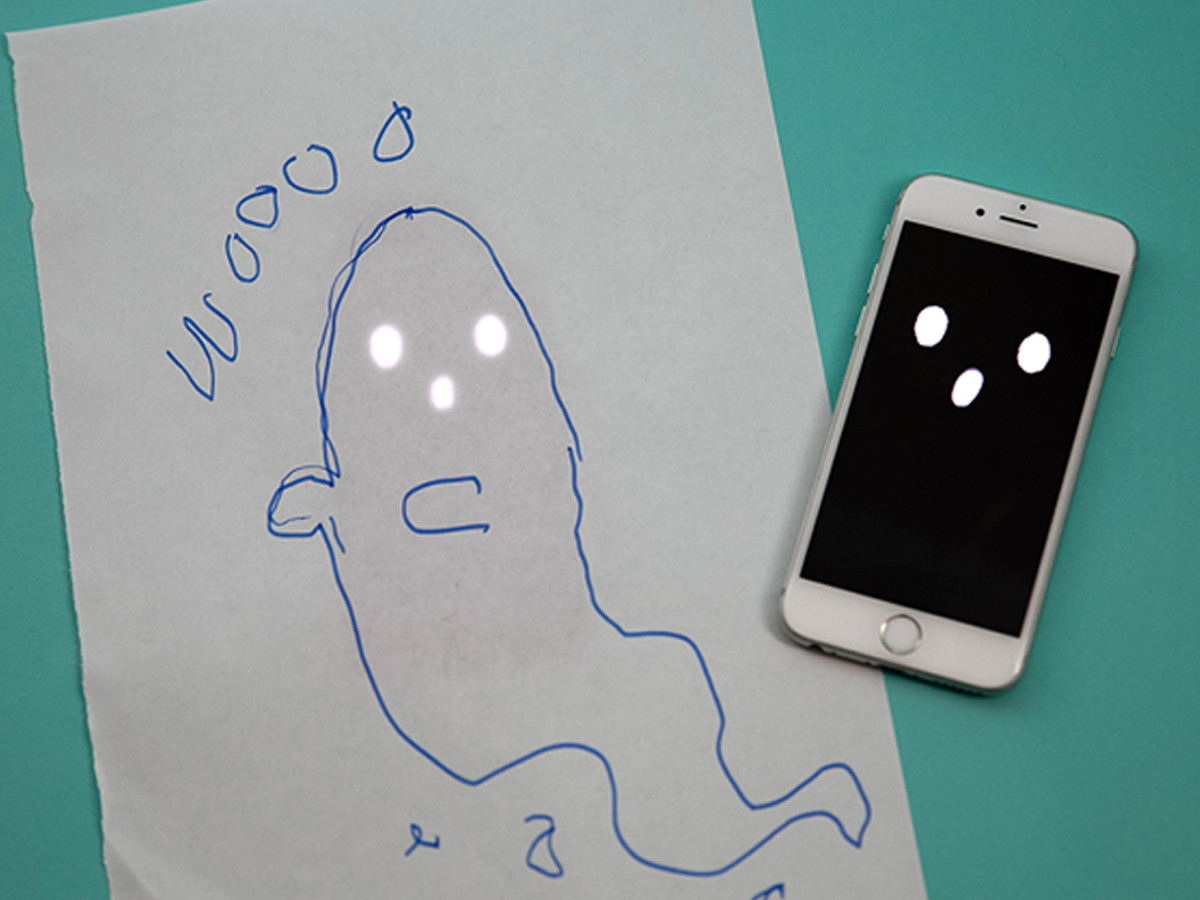 To add even more squeals to this special occasion, we've even launched a Blinkies app for iPhone and iPad. You can download it from the app store here (the app has now been retired). But fret not, fearless Android users, every animation is also on our Blinkies YouTube channel. *Points bony finger*.
For those of you that are now scared stiff, unable to even click those links, you can play with Halloween Blinkies right here on this page. So start drawing now and place the paper over your phone or computer screen…
1. Draw a spooky house or castle, but leave space for this window…
2. Draw a ghost without features (or just pop a handkerchief over your phone!)
3. Draw a plain pumpkin (this one might be a bit scary for toddlers)
Get the app
Download our free Blinkies app for access to the rest of the animations. It's a hauntingly hilarious way to amaze the little ones (or even your dinner guests) and get everyone drawing together.
Blinkies is brought to you by Wonderbly. We bring storytelling and technology together to create magical moments between children and grownups. When we're not making apps that bring drawings to life, we're creating the most amazing personalised picture books on the planet. Have fun!