We're about to be spending a LOT more time inside with the children. Don't panic! A winter lockdown doesn't have to equal kids that are bored or bouncing off the walls. Arm yourself with crafty and colourful activities and keep them entertained with hours of stimulating screen-free time. We've put together a collection of fabulous free print-out and colour in counting worksheets and cards, personalised to your child and filled with wondrous illustrations. Just add pens, crayons, pencils and PLENTY of imagination (listless grown-ups are allowed to have a go too, we won't tell anyone).
Here's our rundown of activities that will keep them entertained through lockdown:
1. Card for Mummy or Daddy
Kids can always use a reminder of how much they love us, right? Especially when we're spending every waking moment in the house together. Personalised with your child's name, this adorable print-out card will fill their hearts with love and soothe or surprise any hardworking parent! Based on our bestselling children's book I Love You This Much, this joyous card provides hours of colouring fun and is guaranteed to make mum or dad's heart melt.
Print a card for mum Print a card for dad
2. Happy Birthday Card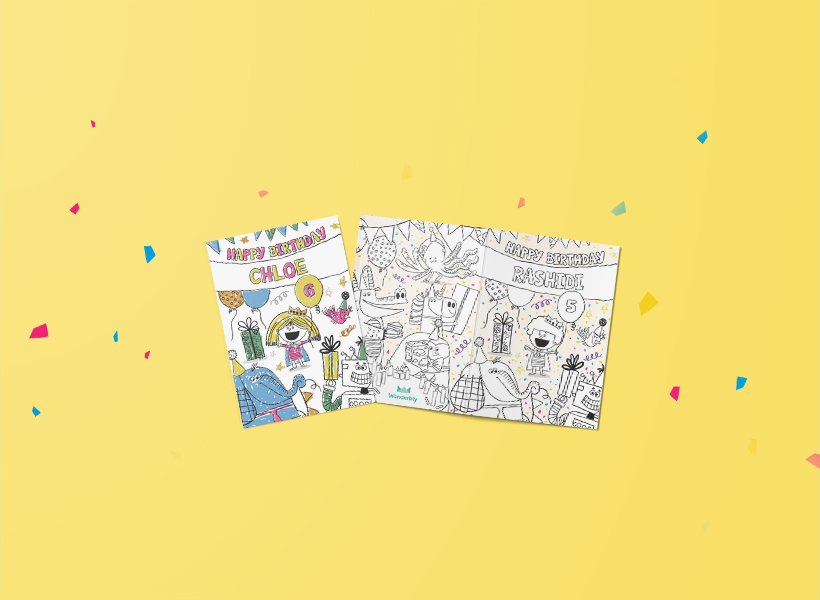 A birthday in lockdown doesn't have to be boring! Make someone's special day even more exciting with this free printable birthday card, based on our brilliant book, Happy Bonkers Birthday. Whether you surprise someone at home or post to a dearly-missed loved one, nothing says 'Happy Birthday' like a card that you've coloured in yourself.
3. Counting Activity Sheet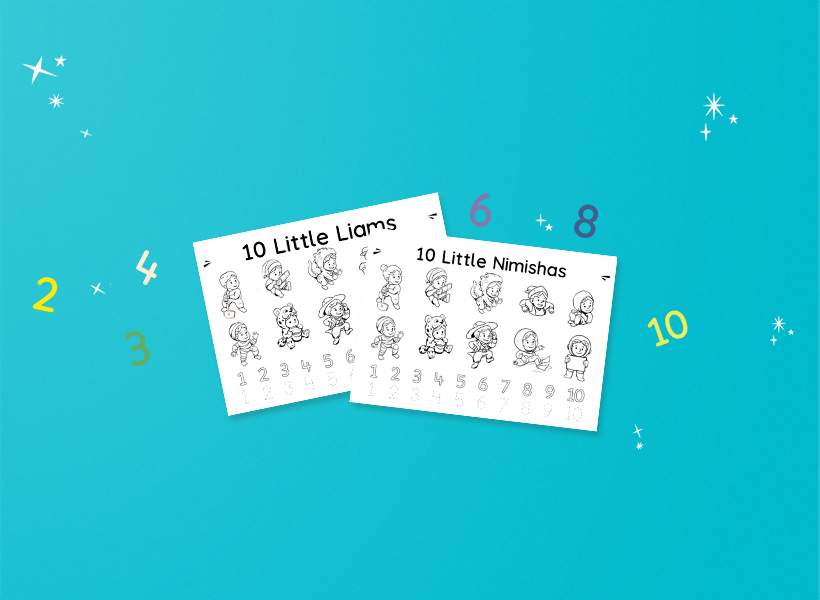 Make counting fun, with a personalised worksheet based on our bestselling children's counting book, 10 Little Yous. Perfect for preschool or kindergarten, these maths colouring sheets will have your little one joyfully counting numbers as they colour in TEN teeny-tiny versions of themselves (thankfully there's only one of them in the house).
Download your counting worksheet
4. Rainbow Activity Sheet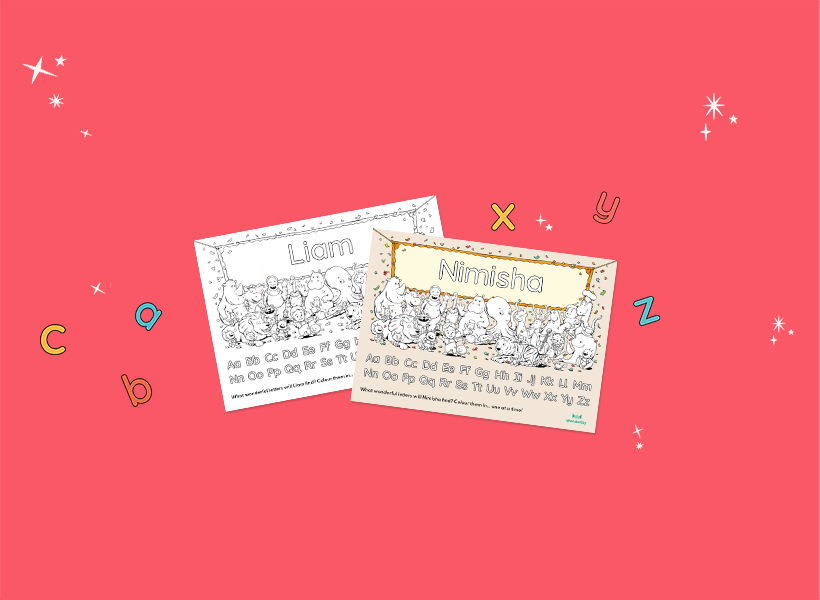 Dark and drizzly outside? Fill your home with colour! Keep your little artist busy for hours with this rainbow-tastic colouring sheet inspired by our interactive book, Your Colours. Just add your child's name, character and then let them unleash their inner Picasso! Personalised with their name and full of the cutest creatures, this free print out is perfect for adding a rainbow to the rainiest of days.
Personalise your rainbow sheet
5. Alphabet Colouring Sheet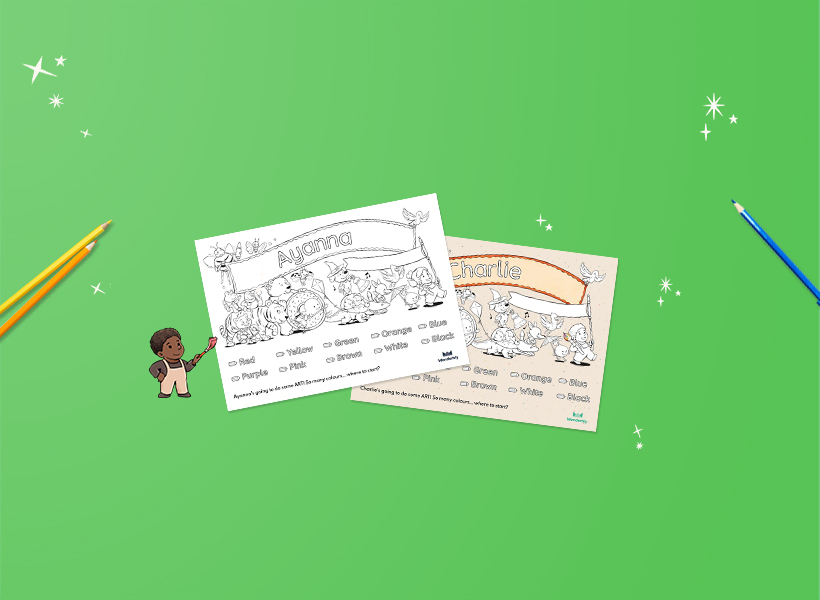 Explore the ABC in the most colourful way, with this Alphabet Colouring Sheet inspired by our popular preschooler's book ABC For You. Surrounded by a crowd of awesome animals, this print out colouring sheet features every letter of the alphabet, as well as the most important letters of all – your child's name! This fun personalisation is guaranteed to supercharge your little one's learning journey with plenty of giggles along the way.
Who is Wonderbly?
We make magical, memorable personalised children's books that star…your child! Our brilliant books help raise courageous, curious readers through the power of personalisation. Simply select a book, enter your child's details, then sit back and wait for that Wonderbly moment when they discover the story is ALL about them. Bedtime giggles guaranteed.