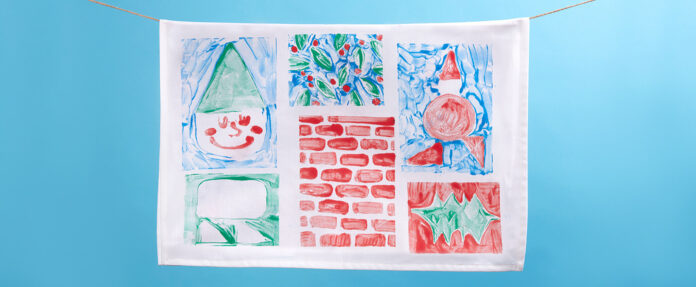 We wish you a merry dishcloth
Promote the fine art of festive dish-drying by monoprinting your own dishcloth. Monoprinting is a simple technique that anyone can do at home. You and your little Warhol simply paint your designs onto a piece of plastic, press on a bright white tea towel and voilà!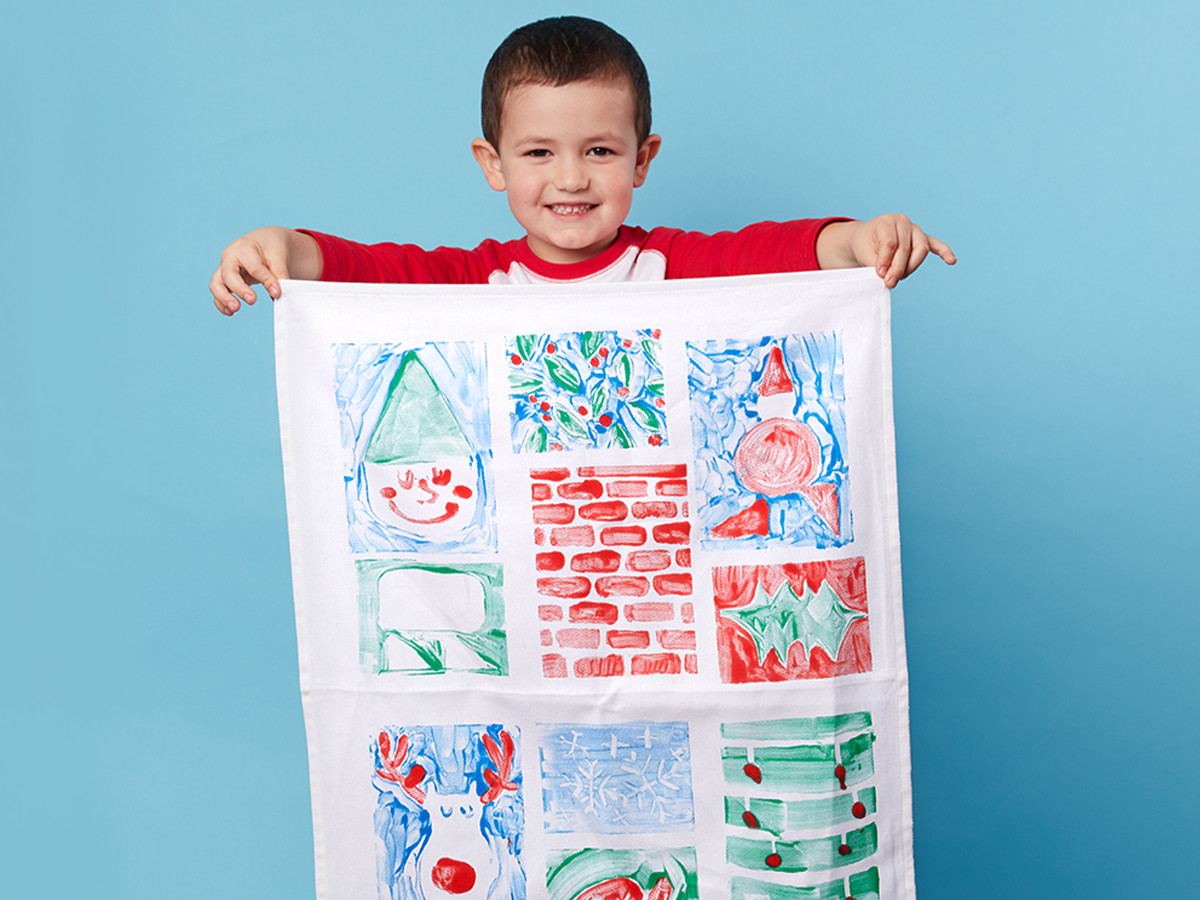 It's a charming Christmas gift keepsake for aunties, uncles, grandparents, friends—or just for yourself. Follow our simple tutorial below to get started.