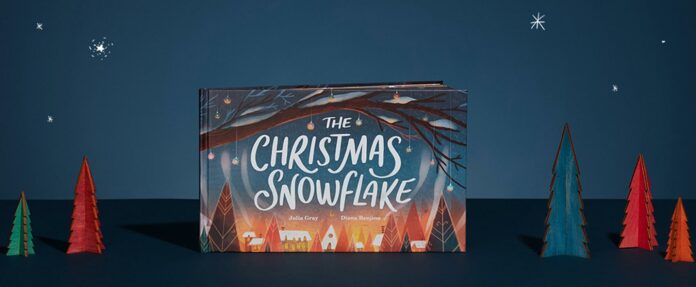 Christmas is all about family. Coming together, eating together, playing together, and especially squashing onto the couch together to enjoy your favorite Christmas movies and stories. But, we thought, what if…
What if there was a Christmas story just as magical as our traditional favorites, but instead of simply enjoying it as a family, it was actually about… our family!
So we made it. An enchanting Christmas tale personalized to every family that owns it. A story of belonging that starts in a simple book and ends up on your tree.
Here are 6 magical reasons The Christmas Snowflake will soon be your family's new favorite Christmas story:
1. It stars your family members as Snowflake journeys to find them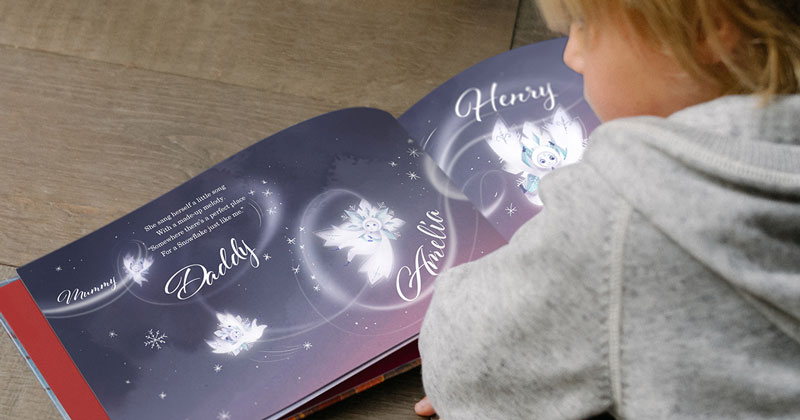 Everyone needs to be with their family at Christmas, and this plucky Snowflake character is no different. The names of your family members help to guide her as she twirls through the crisp winter air, through mountains, forests and fields to find the place she belongs.
–
2. The chapters change based on the size of your unique family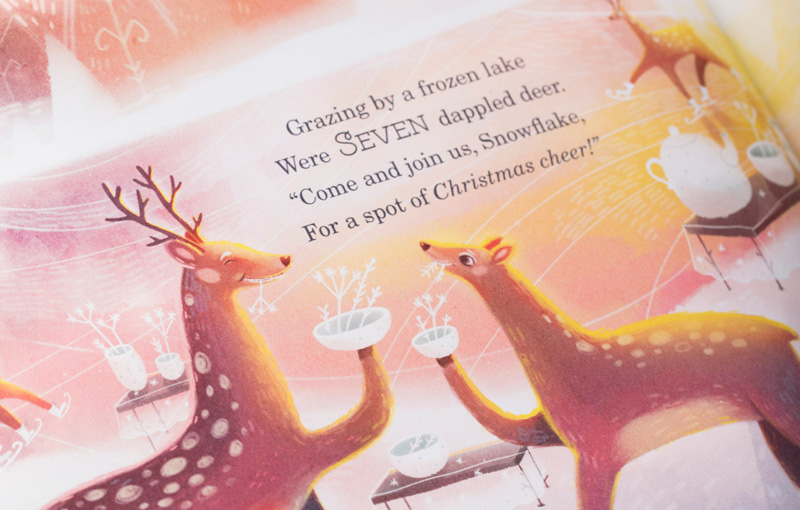 Snowflake meets a whole host of animal families on her journey but you can be certain none of them are quite like yours. Rather ingeniously, the number of animals in each family that Snowflake meets never replicates your family number. So she'll know when she finds the family she's looking for.
3. Your family's stockings appear in the story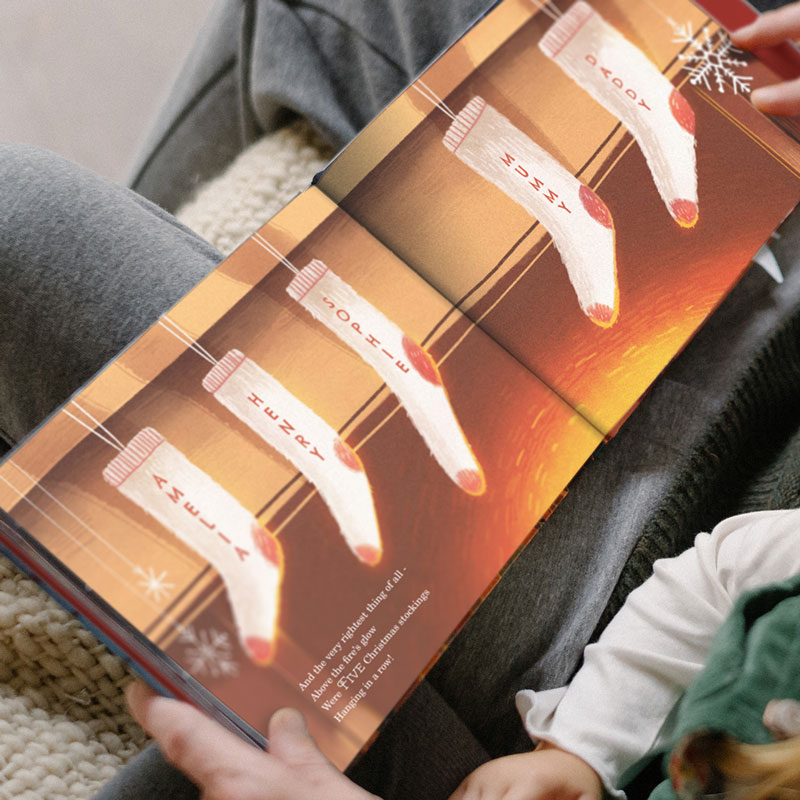 How does Snowflake know she is finally home? Your family's names are embroidered on the stockings hanging above a cosy fire. And as she counts the stockings, she's sure she's found the unique family to which she belongs.
–
4. A real Christmas tree ornament keeps the story going beyond the book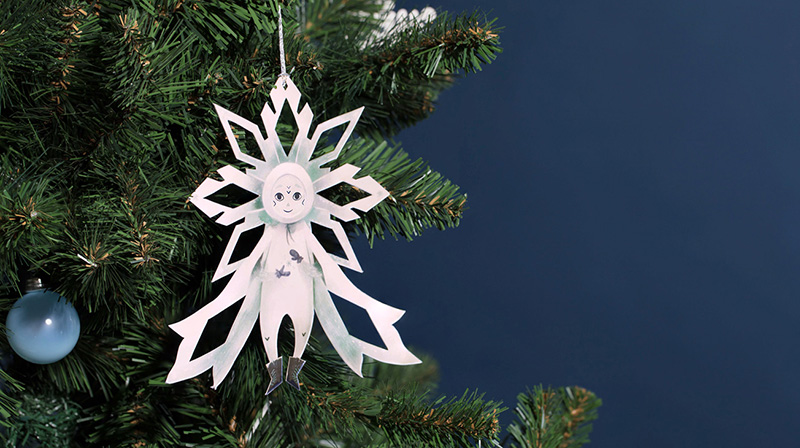 The story culminates with a keepsake Snowflake ornament so you can give Snowflake a home on your Christmas tree. In the story, your family's names appear on her crystals, but you can also pop out and hang the ornament to remember the importance of family. This year and next year, and the year after that.
5. Despite its innovation, the story is enchantingly timeless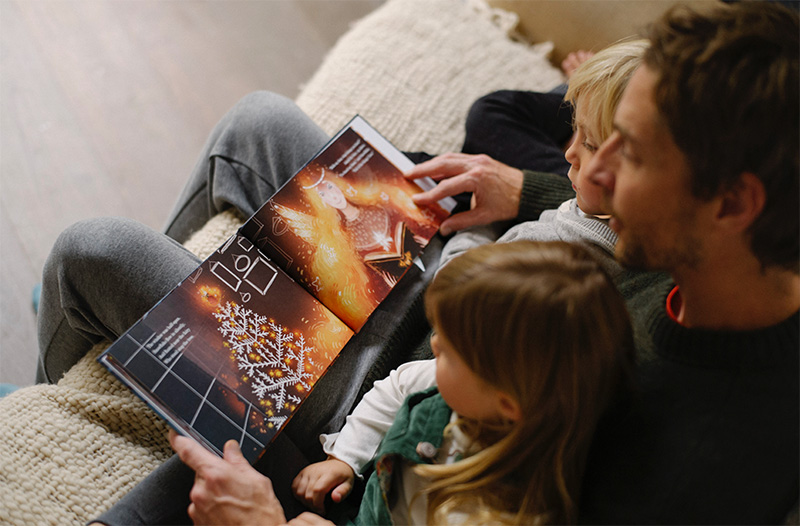 Some rather clever technology makes this book feel effortlessly personalized. But you won't think about the technology when you read it. It's a timelessly appealing Christmas tale, brought to life with magical, wintry illustrations and charming verse.
–
6. You can create your family's Christmas story without leaving the house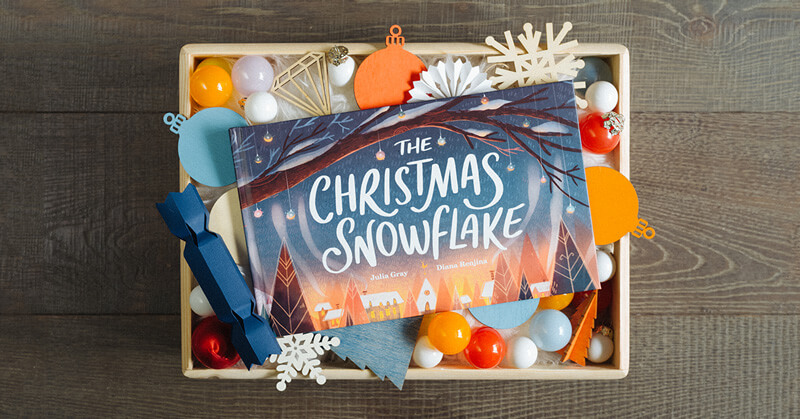 Christmas is a magical time to go shopping, but it can also be quite overwhelming. And those warming chai lattes are a bit pricey aren't they. You can create your family book from any computer or mobile device while sitting in your pajamas—away from the queues and crowds. Merry Christmas from the family at Wonderbly!