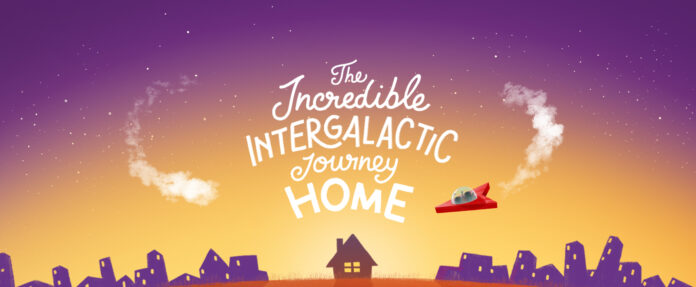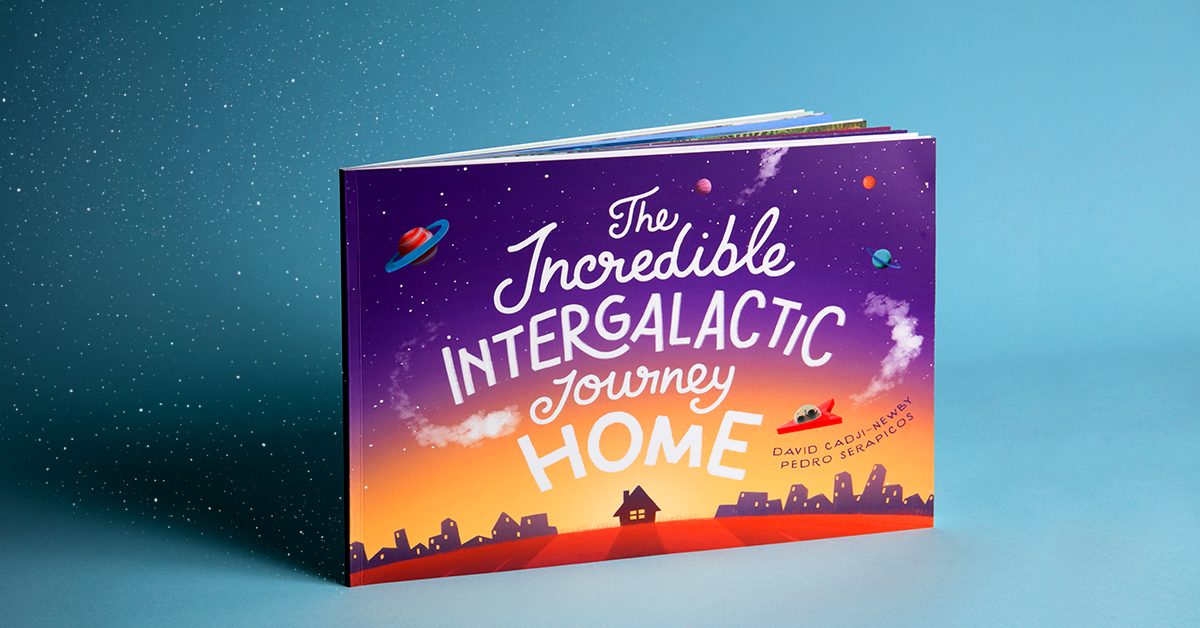 If you haven't come across our new book, it's the captivating personalised story of a small child who gets a bit lost in outer space (as you do) and has to find their way back home before morning. The twist is that the journey takes each child back to their very own home, instilling an important message about love and security.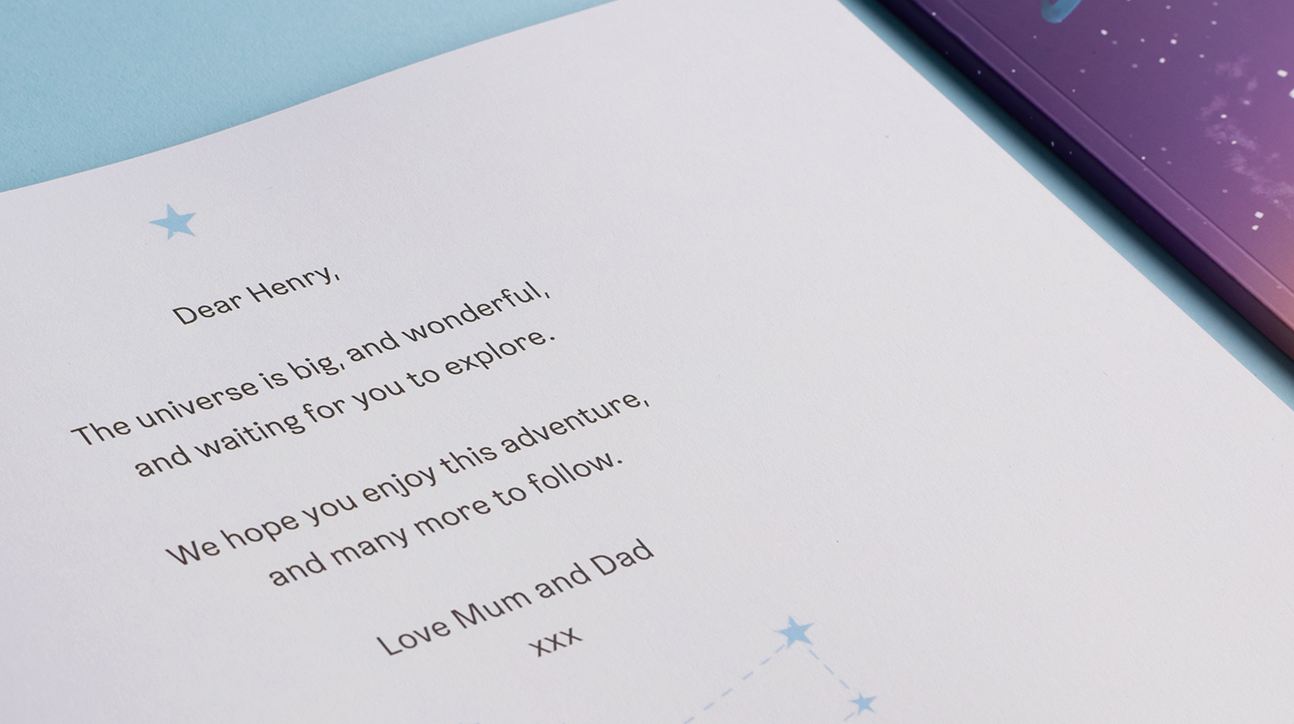 This is a story all about them and early in the adventure they fly past their name twinkling in a spectacular constellation. But that's only the beginning…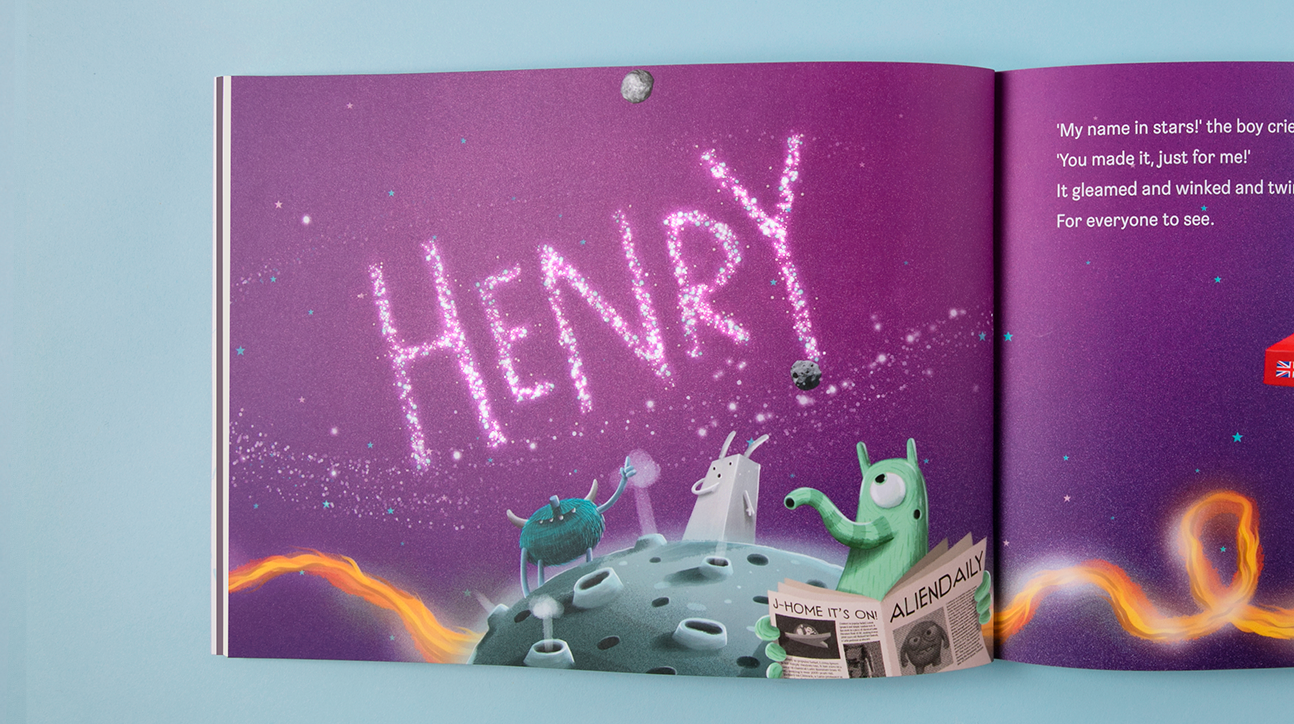 Along the way they meet aliens, skunks, explorers, space probes, lions, and more. They pass the Solar System, find Earth, then navigate to their country and then their town. Finally they fly over their actual street (we include a real, live satellite pic) all the way back to their front door. Home!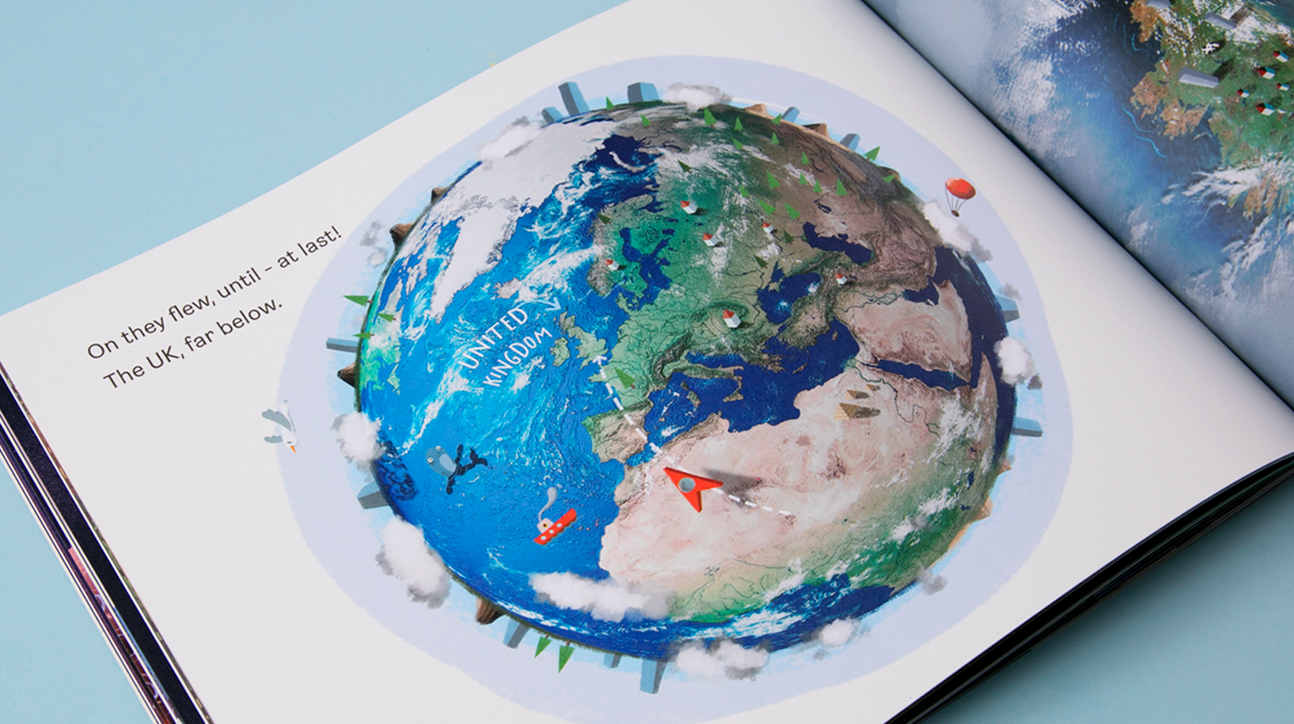 As well as being the only children's picture book in the entire universe with a child's real house in it, it's also a splendid story of adventure and belonging, with an ending which might just make you cry a bit. The skunk's rather eye-watering, too.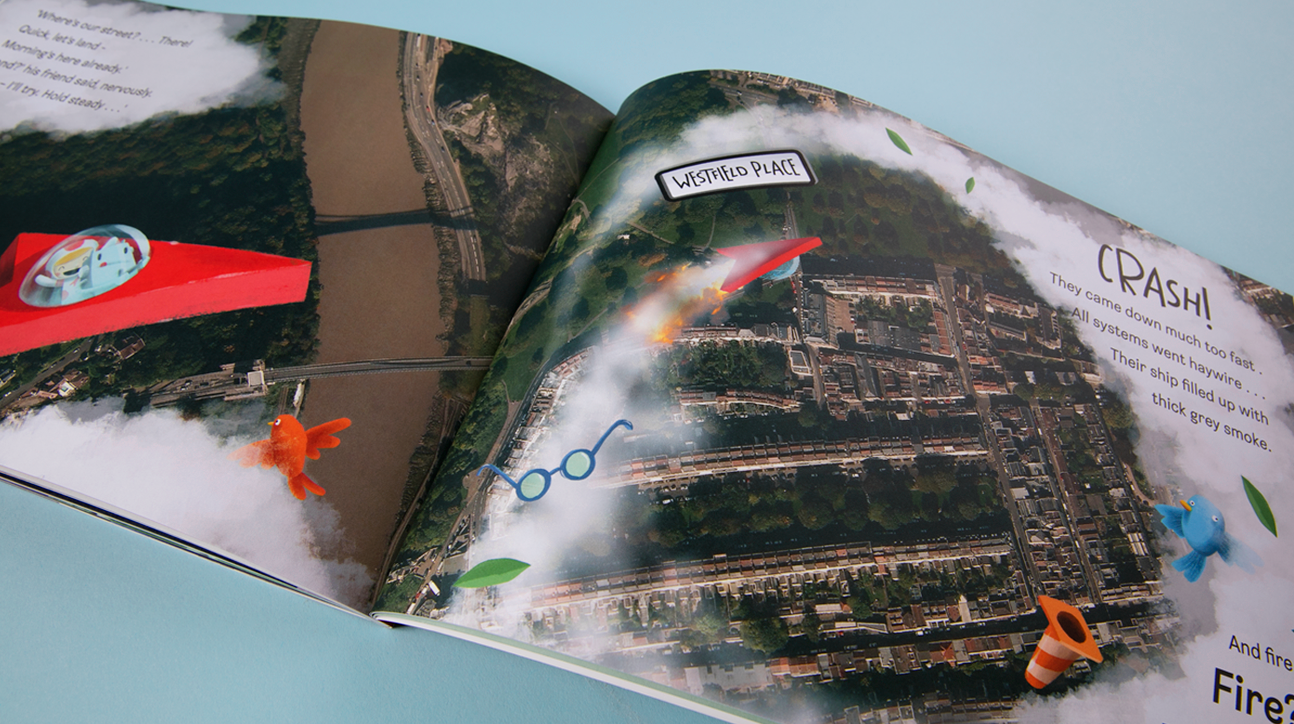 The message in the story is simple: there are no limits to how far you can go because you have somewhere safe to come back to. So if you have an intrepid little adventurer in your life, send them off on an incredible, intergalactic, personalised journey they'll remember for light years. Who knows where it will inspire them to explore.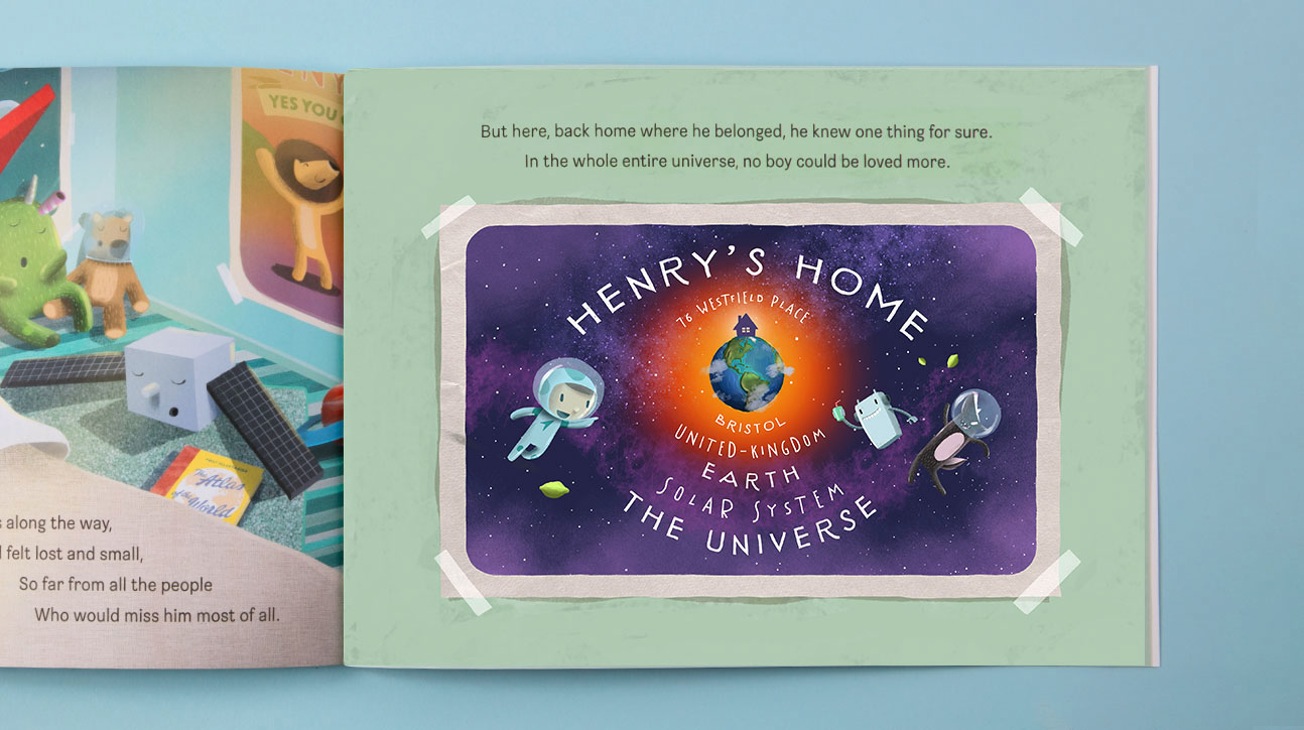 This brand new adventure is available now.