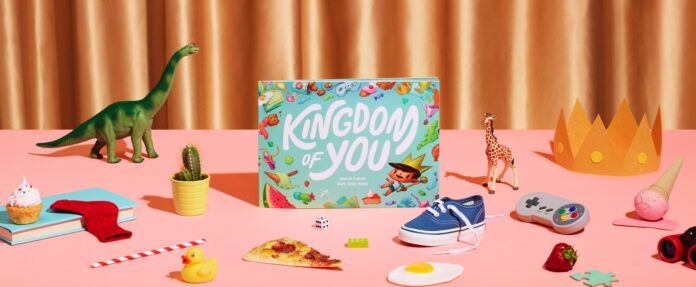 It might just be the most lavishly personalised children's book in the world. Each child is whisked into their very own kingdom, bursting with the things they love the most. Just have a peek at this glorious double-page spread that features your child's name…well, everywhere. Look, there it is on a ceremonial banner in the sky, and it's peppered across shop fronts across the land. It's their kingdom after all…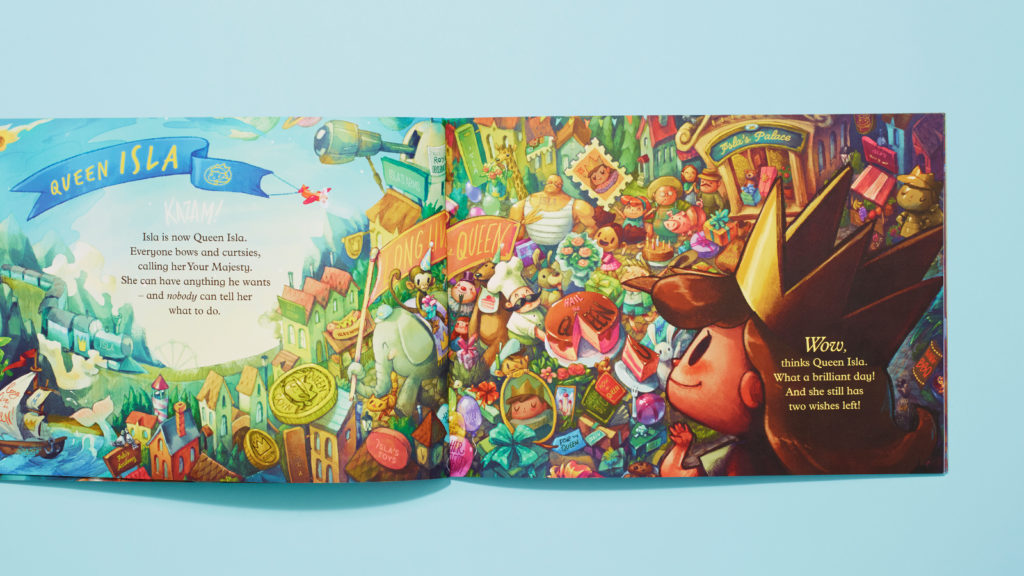 How on earth does this come to be? It's all thanks to the Genie of the Unwashed Socks (naturally). In the story, he grants three wishes to your little one, giving them everything they've ever desired. First, they wish for a kingdom of their own. Next they wish for it to be filled with the thing they love the most – whether it's dinosaurs, princesses, animals or superheroes. In the picture below, Isla wishes for princesses. For another child, the kingdom will change depending on their favourite thing. Whatever the choice, the pages come alive with new characters that change the details of the story. Kazam!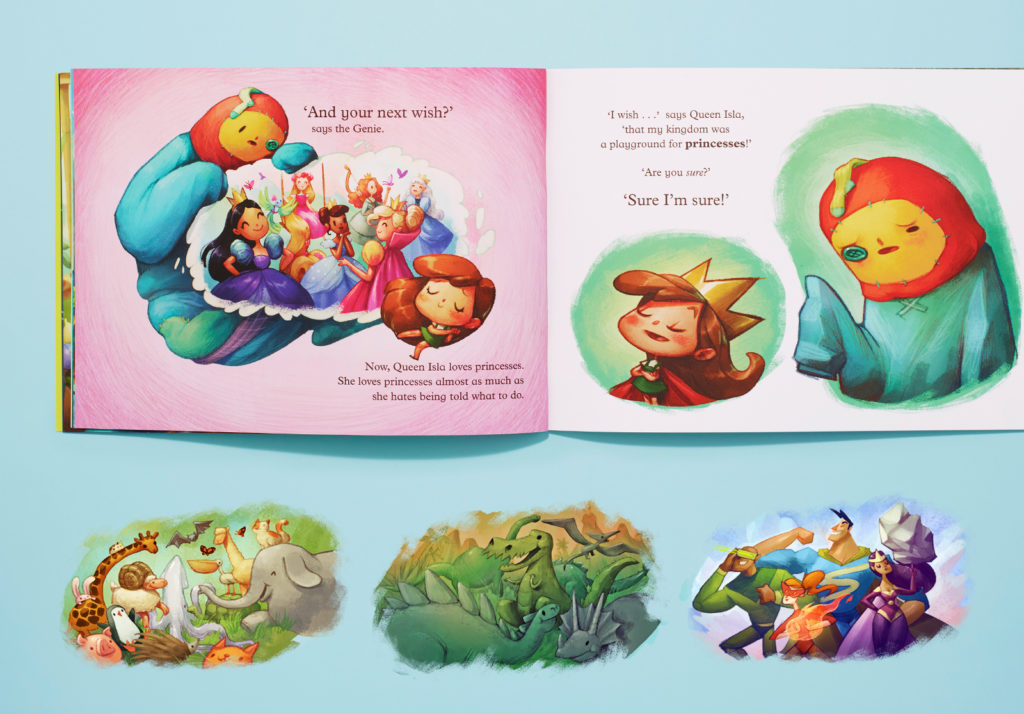 And the genie doesn't stop there. Nope. Next, he grants your child's wish to have a monster portion of their favourite food. Right now, the choices are: chicken, ice cream, pasta or pizza. But we'll be adding more delicacies in the future. Like squirrel burgers. And kale. Okay, maybe not those.
As always, you, the gifter, make the personalisation choices when you create your book on our website. And since you know what your child loves, you can make sure they get the kingdom – and the story – of their dreams.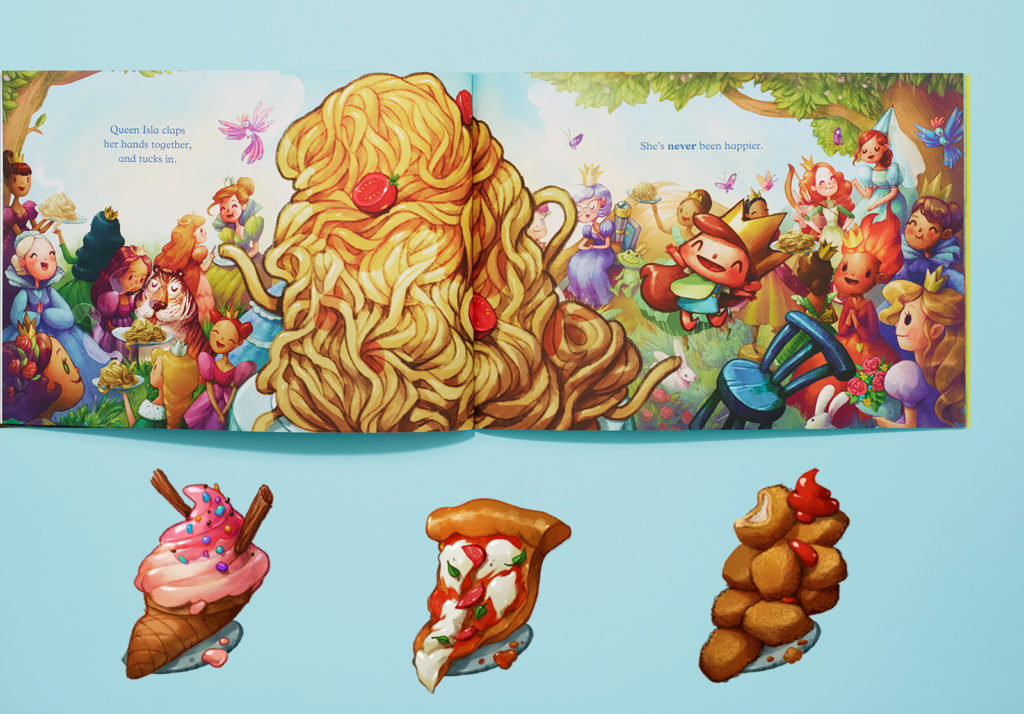 All's well in the kingdom…until things go a little pear-shaped. The monster portion of food turns into a food monster! And as food monsters tend to do, it wreaks havoc in the child's kingdom. It's a gloriously-tasty riot of gargantuan proportions. And it's up to your little king or queen to restore order. Gulp! (Hey look, there's the pasta monster in that spread below. The princesses don't look best pleased.)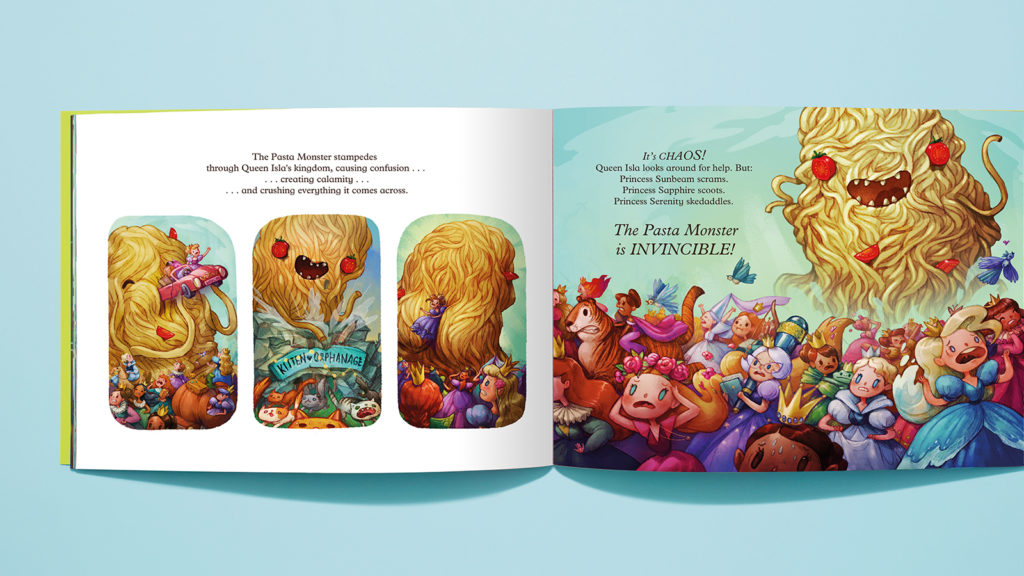 On top of being a riotously fun story, Kingdom of You has a good, wholesome message! As the story's protagonist clears up the mess in their fantasy kingdom, a cheeky parallel is drawn with kids' other kingdoms (their bedrooms). They might even tidy their room next time you ask. Maybe.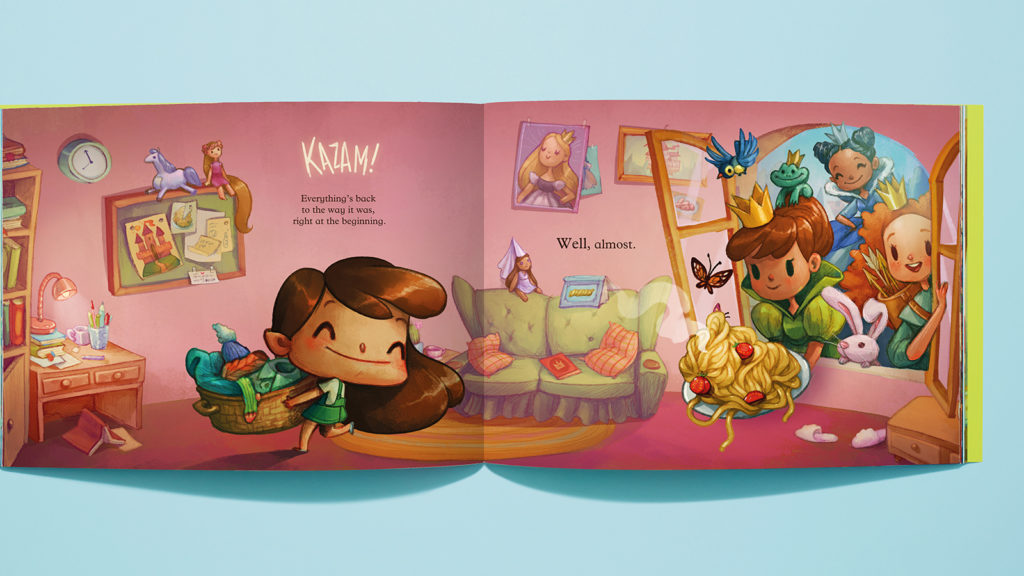 This story is available now. Enter a name. Choose their favourite things. Create their kingdom.