No triumph is too tiny
There are heaps of mighty moments in your child's first year. From teeny first tooth to wobbly first step, they're all…well, fantastic. We've made Fantastic Firsts so you can remember each of those moments happily ever after. They're a doddle to make – and free to download! Just print at home, and write your baby's name on each one.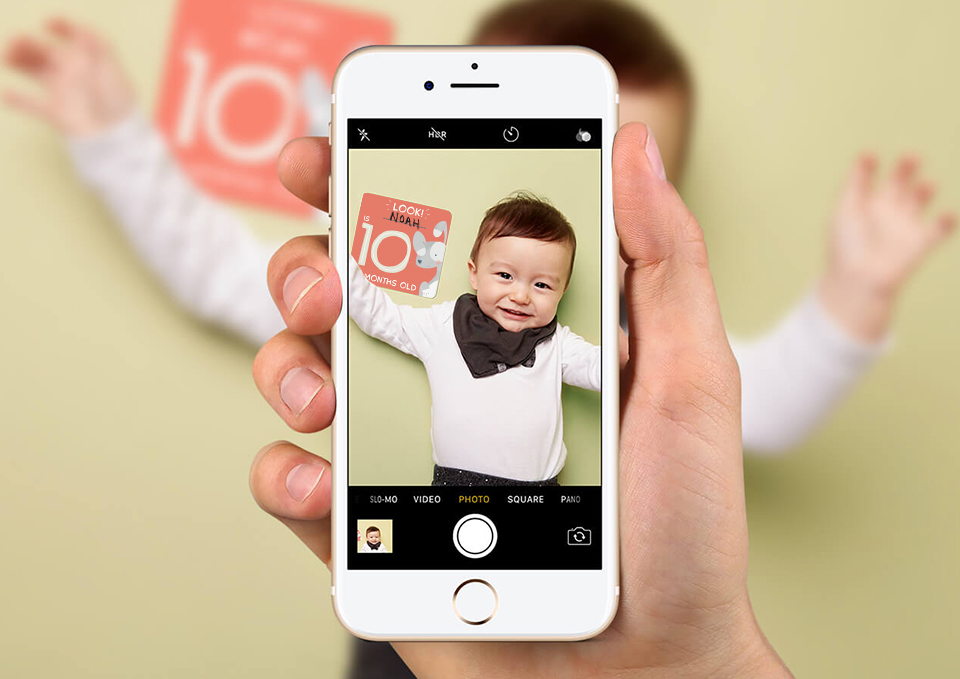 You see, a baby's first year is a special kind of story. A story that deserves to be captured with as much character as possible. Snap a picture of your baby with their latest milestone card, and ta-da! You're ready to share the breaking news with granny on Facebook.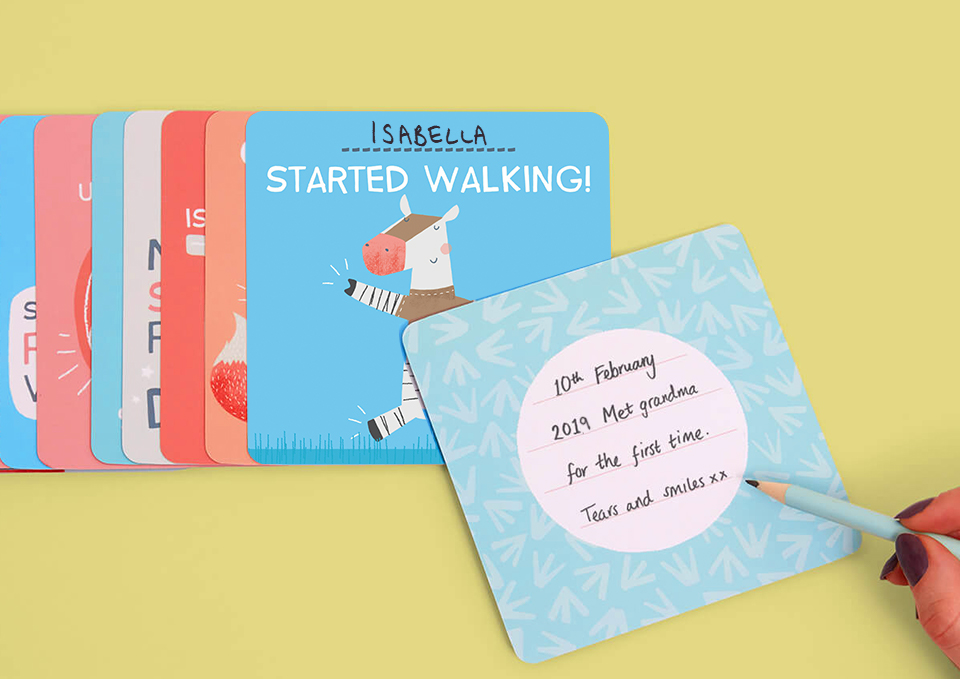 There's even space on the back for you to add a scribble about each milestone (as you can see below). So you'll never forget Olivia's first word (or where you were when she took those first shaky strides).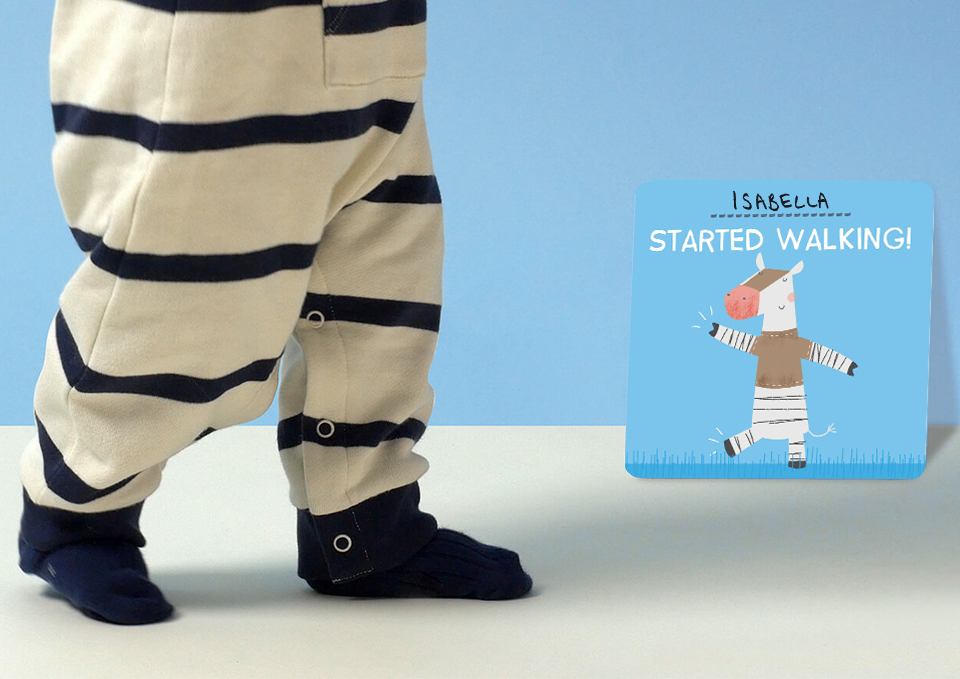 In our best-selling personalised book Lost My Name, Zebra has a wardrobe dilemma. So it was the fitting choice for the 'outgrown your first outfit' card. And, of course, we had to pick Crocodile for the 'first tooth' card. Gnash!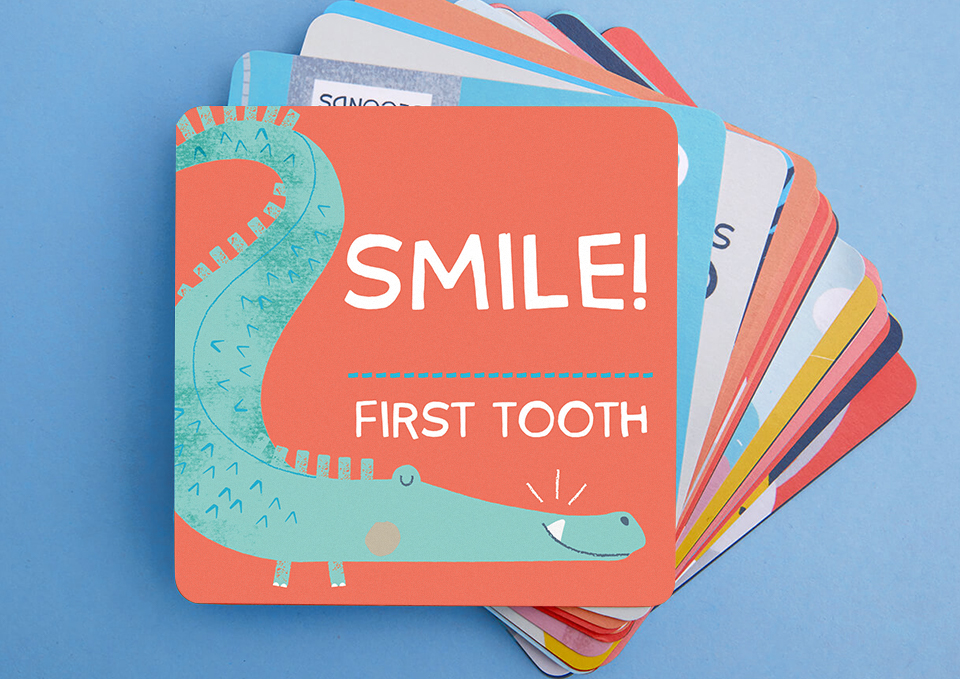 Fantastic Firsts are the perfect, personalised way to tell the story of your miniature explorer's first year. Do tag your pictures with #FantasticFirsts – so we can celebrate their tiny triumphs, too.